Your social media strategy will play a significant role in the success of it and help you to gain more followers and direct them to your site to increase more traffic. If you are using Instagram for your social media marketing efforts just like all other significant and small businesses, you should check out the new function released by Instagram: Instagram Checkout.
Most people now want to shop online using an app. They prefer not to leave the app when they check out their desired items, make their purchase and payments. This new function of Instagram will enable them to do just that. 
Over the years, Instagram has transformed from being just a mobile app where photos and videos can be shared with one of the most powerful tools for business marketers and advertisers. It helps them to:
Gain more

Instagram followers

Direct them to their site to increase traffic

Influence their buying the decision and 

Make a sale.
With this new function, Instagram has now become a marketplace, literally, and not merely a great social media platform. This is because:
This new feature encourages the impulse of the customers and influences their buying decision, and for that, they do not have to leave the app. 

This, eventually,

boosts the conversion rates

. 
All these are good enough reasons to persuade the business marketers to invest on Instagram to advertise their brand and product on this popular social media platform.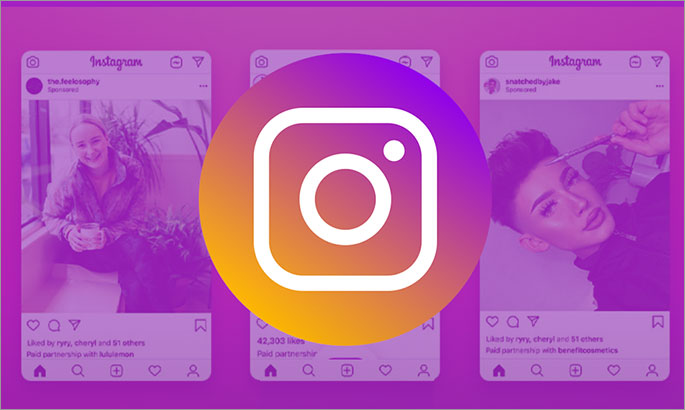 Take social marketing to a new level
The new Instagram Checkout feature will take Instagram Shopping Tags to a new height, and there are good reasons for it, such as:
The users can see the 'Checkout on Instagram' option to see the products rather than tapping on the 'View on Website' button and 

This will enable them to make their purchase then and there within the app.
The best part of it is that the users can make their purchase even before returning to their Instagram feed straight away.
However, at this stage, there are a few significant requisites. For example, this feature is launched in closed beta. This means that this feature is available only to the users in the US and that too, not all brands can use it right now.
Nevertheless, if this feature is used, the users will be able to track their purchases as well through a new 'Orders' tab on their profile. 
This is because when the first order is complete, the info is saved securely. This provides more convenience when the user shops the next time.

In addition to that, the users will also receive notifications about the delivery and shipment of the product, once again within the Instagram platform. 

Not only that, as TechCrunch points out, this feature will also help the merchants as well because now they will be able to extract all relevant and essential information about a purchase and a customer much easier.
The good thing is that merchants will get the address and contact info about a consumer but not their actual payment information. As for the consumers, they will be able to see the opt-in option, which they can use to share their email addresses with the merchant, which will help a great deal for marketing purposes. 
How it works
The Checkout on the Instagram feature, when enabled, will direct Instagram followers to an in-app shopping experience without taking them to the external website. The consumers will get an option to place their orders directly on Instagram when they tap on a particular product to look at more details.
When the consumers complete the purchasing process, Instagram will keep the consumer informed about:
The order status

The estimated delivery date and 
Users can also use this feature to initiate returns, cancel orders, and ask for support, all through the app.
Using Instagram Checkout
With the use of the Instagram Checkout feature, consumers can shorten the path of product discovery to purchase. All they have to do is store a credit card detail or PayPal data as well as the shipping address within the Checkout. These details will also help in canceling orders and initiating returns. 
Ideally, the release of this Instagram Checkout feature has made it easy for the consumers to share and save products, a thing that they wanted to do for a long time to get more space and time before buying a product. The feature will allow them to do and get much more than that.
The three most important factors that enable the Instagram Checkout feature to enhance the shopping experience and simplify the purchasing process are:
Simplicity

Convenience and 

Security.
The most crucial factor is that people now do not have to navigate to the browser or a website to make a purchase. In addition to that, all their payment information is protected in one single place. They now no longer have to log into a site to buy their favorite brands and enter all the necessary information several times.
Change the approach of selling on Instagram 
Instagram Checkout feature has changed the process of selling on Instagram and promises a better shopping experience. It has made the purchasing of any physical product more seamless and helps the users to move from Instagram post to conversion directly.
Experts predict that this new feature will be most effective, mainly when users make impulse buys or purchases items that are lower priced and less complicated. 

It will make social and omnichannel marketing strategies more productive and beneficial for the users by offering them experience just like Instagram across other social marketing channels.

This, they say, will, in turn, bolster brand awareness and build more trust among the users, mainly when they use user-generated content.
To make the best use of Instagram Checkout feature using user-generated content, make sure that the content is appropriately repurposed across all other marketing channels. Also, make sure that you use it throughout all your e-commerce pages, including the homepage, review pages, product pages, and more. This will make your brand more trustworthy and your content more informative.