Since the Clubhouse app was released and became a huge success, other social apps have started making their clones. Instagram has already begun testing its imitation of the audio-only app. This newest feature the company is working on is called the Instagram Audio Room.
The feature allows Instagram users to host audio rooms of their own on the app. The new Instagram Audio Room is introduced and stands as a competition against the Clubhouse app.
Key Takeaway
The clubhouse has been advantageous to many. But sadly, it's not available to all. Audio rooms which will be a strong competitor comes with some similarities to the clubhouse, but it'll not have a public room. Also, it'll have a mutable microphone, an Add People option, and a good feature description. As bonuses, live rooms and messenger rooms can be created.
Table of Contents
The first audio rooms on Instagram were discovered sometime in March 2021 by an app researcher named Alessandro Paluzzi and is currently being tested. Instagram testing audio rooms is an attempt to bring out a positive result soon enough, as it has been ongoing since March.
Thanks to this discovery, Instagram users will be able to host audio rooms on Instagram and invite people to join them.
How Does the Instagram Audio Room Interface Look?
These screenshots were released in March by Alessandro following his announcement that Instagram will be testing audio rooms. They show a little of how the audio rooms on Instagram will look.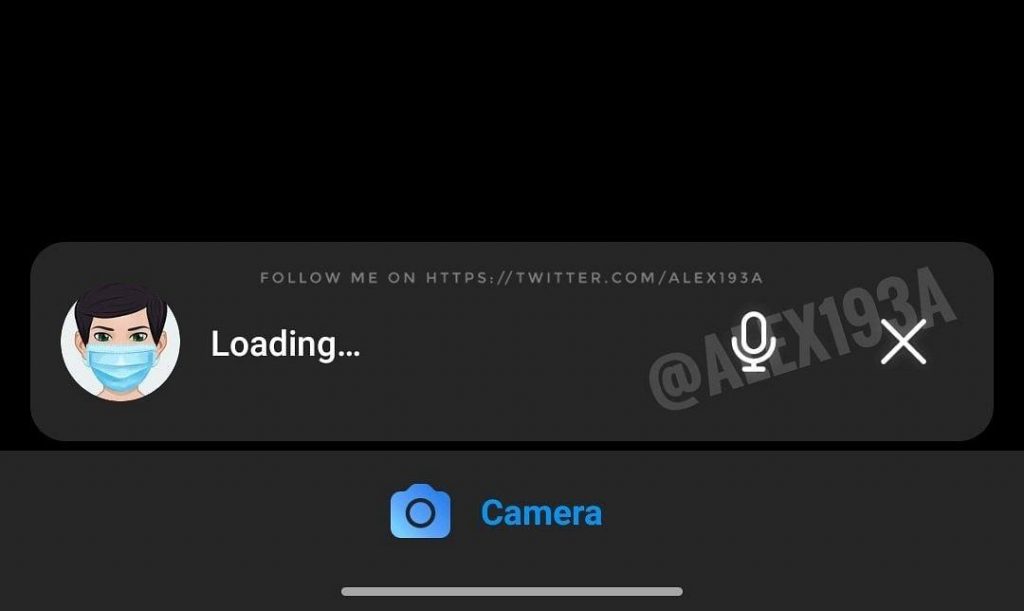 Difference Between the Audio Room and the Clubhouse
The Instagram Audio Room may have some similarities to the Clubhouse, but we could observe a few differences. Below are some of them:
There is no option for a public room. However, the feature is still being tested, so it is most likely that Instagram will add it in the nearest future.
It has a microphone icon at the top which is used to mute and unmute audio.
There is an option to add people of your choice to the audio room.
Users will find the audio room in the app's inbox.
The description of the feature is stated as "Start an audio room to talk with friends."
Although they both share some similarities and differences, Instagram is one of the fastest social media apps to respond to the audio room feature. It may even overtake Clubhouse because the app, Clubhouse, doesn't have an Android version.  Moreover, android has a commendable spread, which is a considerable advantage for Instagram over other apps like Clubhouse.
Instagram Rooms
The audio room feature on Instagram is an addition to other room features Instagram has. Some Instagram rooms are; Instagram live room and Instagram messenger room.
Instagram Live Room
Just like the Instagram audio room, the Instagram live room is an improvement of the Instagram live broadcast. Its features include:
Maximum of three guests in your live room, unlike live broadcasts where you can only add one guest.
Instagram users that a member of a live room has blocked will be denied access to joining the live room.
Instagram users who have had their live access revoked temporarily or permanently because of violating community guidelines will not be able to join a live room.
Hosts of an Instagram live room have the authority to block and report comments that do not please them. They can also add comment filters.
Instagram has announced that the live room feature will soon be available worldwide for all Instagram users.
How to create an Instagram Live Room
Open your Instagram stories camera and tap on the "live mode" icon.
You can add a title for your Instagram live room.
To add a title, click on the "left-aligned" icon. It is good to add a title for your live room as it captivates potential members and gives them a briefing on what they are to expect from the live room.
Tap the "live" icon to start your broadcast.
To add guests to your live room, you can tap on the "video" icon. There you can send requests to members, and you can see and accept requests.
You can add members to the live stream all at once or one at a time, according to your choice.
This feature is an audio-video feature.
Instagram Messenger Room
Messenger rooms are not necessarily Instagram rooms. They can be created and operated from the Instagram app. Although to join or start a messenger room, one does not compulsorily need to have an Instagram account.
How to create a Messenger Room from the Instagram app
Tap on the "messenger" icon.
Click on the "video" icon.
Click on "create a room" at the top and then tap on "create a room as (insert your messenger name) at the bottom of the screen.
To invite people to your room, type their Instagram usernames in the search bar and click on it.
You can also share a link for your room with people to invite them to join.
Also, you can add a description of your messenger room at the bottom.
You can continue on the messenger app and share your link with people who do not have Instagram accounts.
 Conclusion
Instagram will keep on improving and adding more enjoyable features to make the platform interesting for the users. The Instagram audio room and other rooms are still being worked on and will make Instagram a great app for social media fanatics.
What are your thoughts? Will the new Instagram audio room feature be helpful to you? What do you think about this piece? Was it helpful? We'll love to hear from you; please share your thoughts in the comment below.
Enjoy This Article? You May Also Like: