Hey, there this is another fantastic resource that's centered around inbound marketing strategies.
In our previous post, we gave a comprehensive overview of inbound marketing, how it works, and types of inbound marketing.
In this article, we'll be reviewing some killer inbound marketing strategies that small brands can leverage for business growth and advancement.
These days, many business owners and entrepreneurs hold more than one vital role within an organization.
On any given day, a CEO might vet a vendor, function as a sales rep, sales manager, or janitor. Other days, business owners shift from accountants to head of human resources in the same staff meeting.
Even though they wear these hats at once, the desire to look for new opportunities with qualified leads and also grow a business is continuous.
In most cases, business owners' function on job title overload: they usually take care of the most pressing needs while their marketing efforts are kept on the back burner.
When you look at the big picture, you'll notice that this instinct can harm business growth and development.
We couldn't agree more with Rose Kennedy, who believes that negligence is one of the predominant reasons many entrepreneurs run out of business. But entrepreneurs have minimal time, and they need to focus on strategies that'll yield the biggest results.
Ultimately, one of the best ways to grow your business is to apply inbound marketing strategies with all the pieces working together.
Inbound marketing has proven to be powerful, and many brands have recorded continued growth after using it.
That said, let's dive into some inbound marketing strategies that prove effective for small businesses.
INBOUND MARKETING TACTIC: DEFINE YOUR CUSTOMER PERSONA
The first and one of the most significant steps in building an inbound marketing program is defining customer persona.
The customer persona will help you to understand your target audience and also help you to create better products. It gives you an overview of your target audience, why they're interested in your product, and what they want to learn about.

When defining and creating your customer persona, it's essential to leverage customer demographics, goals, motivations, and behavior patterns. To adequately define your customer persona, you need to conduct the following research:
1. FACEBOOK AUDIENCE INSIGHTS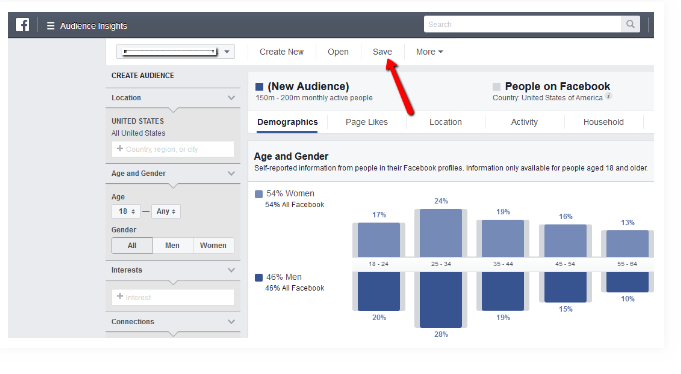 The very first research required to determine your customer profile is an understanding of your customers' demographic.
That's where Facebook Audience Insights comes in handy. It's the bread & butter of any digital marketing campaign, and it offers native analytics for marketers looking to get surface-level information of their Page's audience.
Facebook audience insights give you aggregated details about two groups of people: people on Facebook and people connected to your Page.
If you already have a large following on Facebook, you can use audience insights to find out the interests, location, sex, and age of your followers.
Facebook audience insights are essential, and they inspire campaigns that are meaningful to people and lead to real results.
2. SURVEY/QUIZZES:
Another way to define your customer persona is by conducting a survey or quiz on your current customers. Here's a simple idea to consider.
If you already have an email list of your customers, you can send them a simple survey or quiz form via SurveyMonkey.
You can ask them about their struggle and how they'll love to receive information that addresses their challenges (emails, eBooks, blogs, etc.).
In the end, the surveys and quizzes will help you to gather information about the problems your customers face and how you can help them.
3. SOCIAL MEDIA RESEARCH:
Once you get the necessary information about your target audience, you can start to look for other ways to get additional and helpful information. One way to achieve this is via social media research.
You can ask those who responded to your survey or participated in the quiz if they'll be willing to give you more information around their current challenges on a 10-minute video chat or phone call.
That way, you'll get to learn the solutions they've tried before and why it wasn't effective. You can also use that as an avenue to know why they prefer to invest in your solution.

INBOUND MARKETING TACTIC: PRODUCING A STRONG CONTENT MARKETING CAMPAIGN
Another inbound marketing on our list is the creation of a strong content marketing campaign for your brand.
A content marketing campaign is centered around creating and distributing relevant, consistent, and valuable content to drive profitable customer action and also attract and retain a clearly-defined audience.
Unlike paid ads, content marketing focuses on long-term results. Initially, the payoff might be low, but in the long run, it'll lead to growth in leads, visitors, and customer base.
Let's take a look at some inbound marketing tactics to consider here:
4. ANSWERING THE IMPORTANT QUESTIONS OF YOUR CUSTOMER PERSONAS:
Some of the top brands in the world are popularly known for educating their buyers. For instance, Amazon's product pages are full of information, including reviews, measurements, photos, and more.
When you replicate the same for your brand, your customers will feel like they're making an informed decision when they buy your products.
Anytime you're advertising a new service or product, it's good to always think about all the likely questions your customers might ask and answer them. Some possible questions are:
Does the product come as a part of a package?
How have other people reviewed the product?
What's the size of the product? Etc.
In addition to inspiring customer confidence, this creates an easy, transparent, and information-rich buying process.
5. CREATING HIGH-QUALITY CONTENT WITH VALUE:
The quality of the content you produce is one of the essential features of your inbound marketing strategy.
Yeah, you got that right.
If you create self-serving, generic videos, and articles, then you might never get any tangible results.
No matter how you designed the content to rank well in search engines or how hard you promote it, you're going to struggle to find new customers and clients.
Brands and marketers that create valuable content work diligently to adapt their content to suit their target audience perfectly.
Even though the content might not be the primary driver for business growth, most startup brands have relied on it to get customers, leads, and build authority.
By creating high-quality, valuable content, you give your marketing a solid foundation. Your customers will also get something to engage with when they arrive at your website.
6. USING MULTIPLE MEDIUMS FOR CONTENT DISTRIBUTION:
In reality, it's not just enough to produce high-quality content and post it on your website. While this might bring in some good results, you can achieve more by diversifying.
A lot of your target audiences are on different social media platforms like Facebook, LinkedIn, Instagram, etc. So, imagine that you just post your content on Facebook alone. What happens to your audience on other social media platforms?
Well, the best strategy is to ensure that your content is adequately distributed over different mediums and social media platforms.
Blogs, websites, your social media page, podcasts, video… you name them! Ensure that your content appears across all these mediums.
7. CREATING CASE STUDIES OR TELLING FROM PERSONAL EXPERIENCE:
Another way to produce a strong inbound marketing campaign is by creating business case studies. They're a great way to show your customers that you know what you're doing.
In reality, when a happy customer talks about how great your brand is on a review site or social media, your service or product will be seen as a good investment.
On social media, word of mouth marketing is considered one of the factors that influences someone's purchasing decision.
8. UPDATE CONTENT TO BE RELEVANT AND UP TO DATE:
If you want to increase the conversion you get from the content you publish, then look no further than a content upgrade.
The process of updating your content, ensuring that it's relevant, is one of the most successful and best inbound marketing strategies that brands can consider.
Cyrus Yung (co-founder of Ascelade) mentioned that the Ascelade has been able to maintain a freshness ranking factor just by updating their old content.
"They have old content that has attracted backlinks and ranked well. However, the search traffic for such an article is on a downward trend", Cyrus said.
Furthermore, Mark Webstar (co-founder of Authority Hacker) mentioned that in 2019, instead of pumping out high quality, new content, Authority Hacker focused on refreshing their old content.
After some testing, Authority Hacker discovered that they were able to pump up their ranking by making simple tweaks and updates and, most significantly, changing the date of their article to represent the newest version.
In reality, most search engines prefer fresh content. It's such an excellent way for brands to increase organic ranking, get more customers, and website traffic.
INBOUND MARKETING TACTIC: INCREASE YOUR BRAND AWARENESS WITH COLLABORATION AND FEATURES
This is another sure-fire way that you can leverage inbound marketing to increase brand awareness. The power of collaborations and features cannot be overemphasized.
Many brands have tried it, and it worked for them.
Below are some strategies to try:
9. COLLABORATE ON GIVEAWAY/CONTEST WITH FAMOUS SOCIAL INFLUENCERS:
The first way to get the best out of the collaboration is to organize a contest/giveaway and feature social media influencers. It can be a very great way to grow excitement around your brand.
As you collaborate with a leading figure in your figure, you can offer free stuff to entice more customers. For instance, you can exchange small prizes, big rewards, or free items in exchange for a social reach.
You can ask your audience to enter the draw by engaging with your post in some way.
10. GUEST POST ON HIGHLY ENGAGING BLOGS:
Another way to increase brand awareness is via guest posting.
When you look at the statistics, you'll notice that guest posting is one inbound marketing strategy that works well.
This is because it provides you with authority in the space, backlinks, and relationships with key influencers.
The reason a lot of people don't get great results from guest posting is that they go about it the wrong way. If you don't use smart tactics to spread your brand message via guest posting on other blogs, then you might as well not get great results.
To get the best out of guest posting, then it's good to make guest contributions consistently and also publish on blogs with engaged readers.
The rule of thumb is simple, if you post on a blog that has a dead audience, then you'll have wasted your time, and you won't get any benefit.
On the other hand, when you post on a highly-engaging blog, there's a higher chance that more people will click through to your website and convert for you.
11. FEATURE IN YOUTUBE CHANNELS:
Video remains a famous digital marketing tactic that brands need to work with regularly.
One of the best ways to leverage video content for your brand is to feature on YouTube channels. It's pretty simple and straightforward.
What problems is your brand solving? Who is your target audience?
Once you're able to answer the question, then most of the work is accomplished. The next thing is to create a YouTube channel (unique for your brand alone) and then begin to upload video content that your audience will benefit from.
Are you confused and don't know where to start? Do you lack ideas?
Well, a perfect example will be our YouTube channel. You'll notice how our content is appropriately structured and suitable for our target audience.
12. INTERVIEW IN POPULAR PODCAST:
While it's good to get inbound traffic via guest blogging, podcasting helps you to eat your cake and have at it.
Business owners have a lot to do, and it usually feels like a chore to publish high-quality, valuable posts on your blog and other blogs. With podcasting, the job is made more accessible.
In podcasting, you only need to prepare your topic, turn up, share useful content, and still get good links to your site from the show notes.
Podcasts enable you to reach out to an audience segment that desires to tune in to listen to your content.
To get started, you can appear as a guest on appropriate podcasts with established audiences. Look for about 3-6 podcasts that your target audience listens to, come up with exciting topics then reach out to the organizers asking to appear as a guest.
Whenever you appear as a guest, you're passively building your audience. That way, it becomes easier to gather an audience when you're ready to start your podcast.
You can also get your podcast listed on Google Podcasts, Apple Podcasts, and Spotify to help other listeners find it. Eventually, this will improve the size of your audience.
INBOUND MARKETING TACTIC: MAXIMIZE POTENTIAL WITH SEO RANKINGS
Most times, brands invest their money and time to build websites for people. If the content and website are not discoverable, then it becomes difficult to reach your audience.
Research has shown that 81% of shoppers research online before making a purchase.
When compared to outbound leads which have a 1.7% close rate, SEO leads have a 14.6% close rate. SEO also cost 61% less than outbound leads, such as cold calling or direct mail.
If you want to make your website recognizable, then it needs to be SEO optimized.
Here are some strategies that you can consider: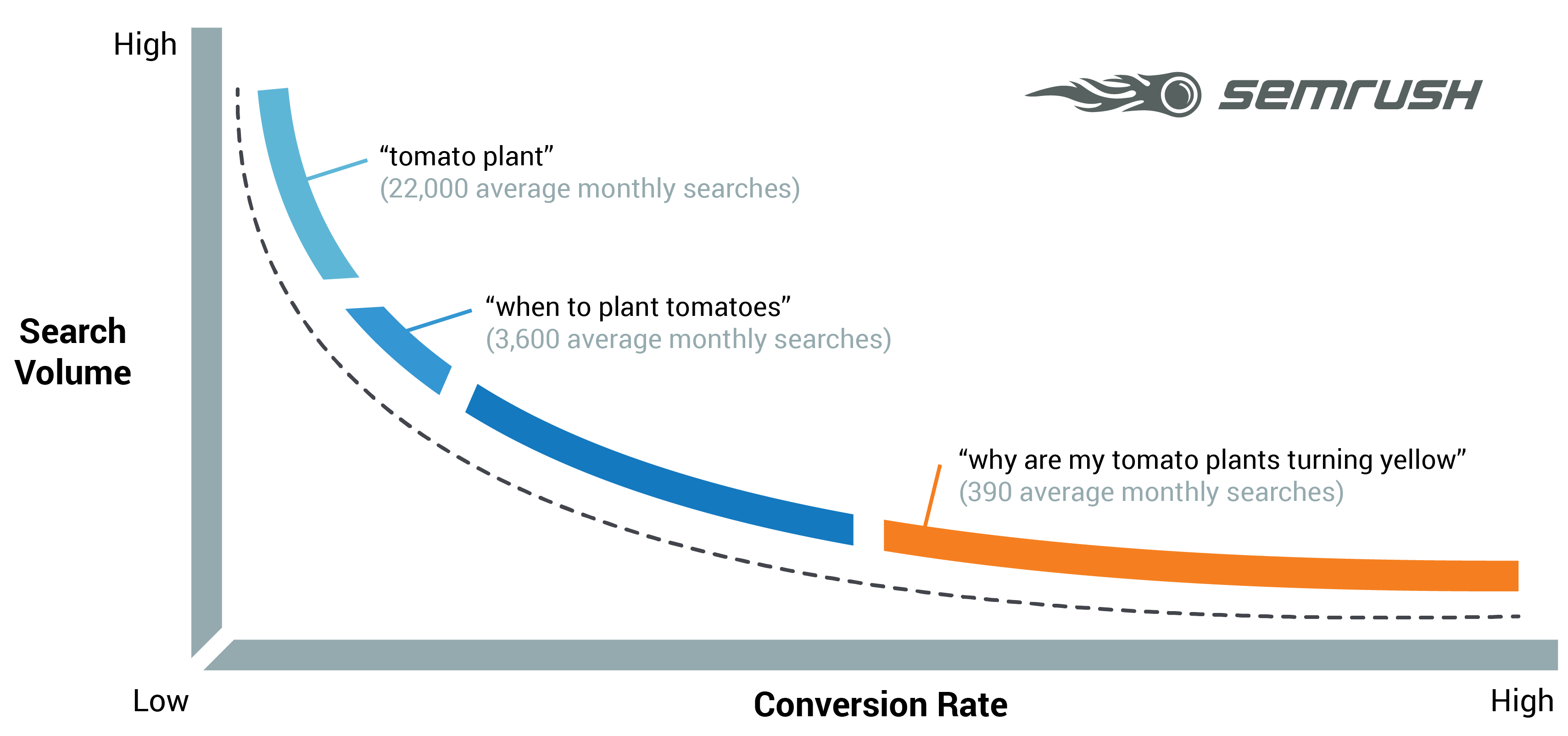 13. USE SHORT AND LONG TAIL KEYWORDS:
When optimizing your website, it's essential to research and use the right set of keywords. When doing the research, always think about your target audience and come up with a list of short and long-tail keywords that your business should be ranking for.
Instead of using industry jargon, it'll pay you more to use keywords that amateurs will be searching for.
For instance, a car dealer will increase his chances of being found on search engines by using keywords like "used cars" rather than "pre-owned vehicles."
14. CREATE PILLAR OR SKYSCRAPER CONTENT TO DOMINATE RANKING:
After coming up with a list of short and long-tail keywords, you'll want to optimize the short and long-tail keywords by incorporating the keywords throughout your website and/or blog to boost your SEO ranking.
Here are some on-page optimization elements that you should incorporate in your inbound marketing plan:
Page Title
Headings
URL tags
Cascading Style Sheets (CSS)
ALT texts
Domain info
Usually, SEO strategy consists of a few things like on-page SEO research, keyword research, and buyer persona research.
These three areas will give you an insight into what your target market is searching online and also help you to position yourself to get discovered by the right people.
15. STRENGTHEN YOUR RESOURCES WITH STATISTICS AND DATA-DRIVEN RESEARCH:
One of the qualities of successful brands is that their decisions are usually data-driven.
You'll get more results by creating resources or content that are aftermaths of research or statistics.
The research exercise helps you to determine how your business is viewed whenever someone searches for your product and/or service online.
In most cases, small brands aren't aware if they can be found online or not. Some don't even know their target audience or what's on the internet about them.
If you don't know how your brand is perceived online, then it might be hard for you to determine the marketing strategies that perfectly fit your prospect.
In the end, the statistics and data-driven research will help you to create useful content that works wonders.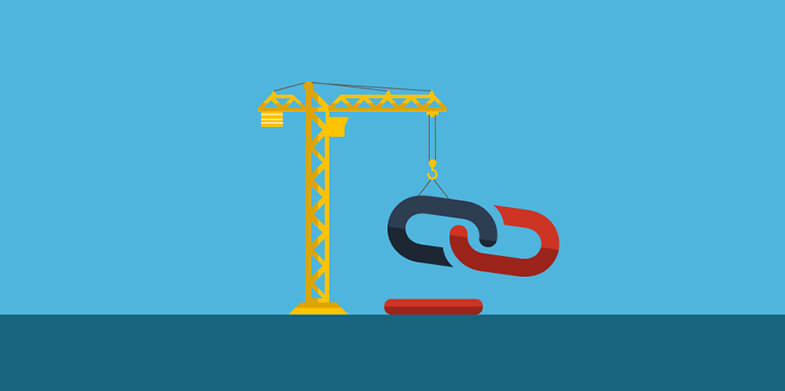 16. USE QUALITY BACKLINKS TO SUPPORT CLAIMS OR CREDIT QUOTES:
Backlinks can make a huge difference to your site's SEO- it acts as a vote of assurance, showing search engines that you're an authority figure.
There are tons of link-building techniques that you can start using today. Here are some:
Engaging in social media communities and groups
Reaching out to webmasters that mentioned your brand and asking them to link to you
Working as a guest blogger on high authority websites
Sharing your content with influencers that are relevant to your audience
An essential aspect of the backlink building strategy is consistency. When you strive to earn backlinks now and then, you might not move the needle much.
However, if you systematize the use of backlinks and also dedicate so much to ongoing outreach, it becomes easier to expand brand awareness, build your authority, and even improve your website's authority over time.
17. TELL A STORY TO MAKE YOUR CONTENT MORE ENJOYABLE:
Just because your content is based on statistics and/or data-driven research, it doesn't mean it needs to be academic and dry. You need to produce the opposite type of content.
Yeah, you need to create articles that tell a story in a chatty and conversational way.
The best way to make your content more enjoyable is to create articles that have plots and content that tells a story. Research shows that 80% of decision-makers desire this to an advertisement.
If you want to make this more useful, you can look for storylines where you can discuss your business or product. That way, it'll become easier to grow your startup and draw more people to your sales funnel through inbound marketing.
INBOUND MARKETING TACTIC: HOW TO INCREASE LEAD GENERATION WITH FREE CONTENT
Below are some techniques that you can use to increase lead generation.

18. GIVEAWAY FREE REPORTS, CASE STUDIES, OR GUIDES ON LANDING PAGES:
You might want to ask: how does this compare with other inbound marketing strategies? Is it effective? How do I make money by giving away free stuff?
Well, the answer is simple.
When you give potential customers a taste of your service or product, it becomes easier for them to get hooked on your brand.
Customers who receive free products are more likely to spread the word about your brand than they're about a product they paid for.
By giving away free reports, case studies, or guides, you're mostly paying for the word of mouth advertising.
19. HOST WEBINARS OR INTERVIEWS:
Free training sessions or webinars are a great way to get in touch with your target audience. They'll be able to learn new stuff. They'll also get to understand your personality and see your face.
Webinars and interviews are a great way of increasing your leads. Whenever you're hosting a webinar, interested persons will enter their email address and name to get access.
In the long run, you can use the information for email campaigns.
20. CREATE AN AUDIOBOOK:
If you want to connect to today's buyers, then you need to stop pushing your message out and start pulling your customers in.
One of the great ways to achieve this is by creating an audiobook and making it accessible.
When creating the audiobook, ensure that it contains a lot of useful and valuable information suitable for your target audience.
Audiobooks work wonders because people can listen to them at any given time, regardless of what they're doing.
21. DEVELOP A VIDEO COURSE:
Video marketing is becoming increasingly useful. Also, one of the reasons inbound marketing is so successful today is because it's centered around videos.
Consumers prefer having content conveyed to them passively and actively. That way, they won't have to dedicate effort and time to read an article.
Small businesses can capitalize on this inbound marketing strategy with minimal investment.
Create video courses and have them featured on different mediums. That's one great way to increase lead generation with free content.
INBOUND MARKETING TACTIC: IMPORTANCE OF EMAIL CAMPAIGNS
Email marketing is a very useful strategy that small brands can incorporate in their inbound marketing campaign. It has a massive ROI and is excellent for lead nurturing.
Here are some strategies to consider:
22. CONSTANTLY COMMUNICATE WITH YOUR COMMUNITY:
One of the greatest ways to bring your market home is by getting involved and continually communicating with your community.
You can host your events, get involved with local schools, and sponsor local events to make your business a household name.
This will help to spread the word about your brand and also give your business a positive connotation.
23. ABILITY TO WARM UP COLD LEADS:
The process of getting hold of your prospect's attention is only half of the battle. Keeping them involved until they're willing to purchase from you is the other half.
That's where most marketers lose it.
If you want to get the best results, then you need to maintain the momentum of your conversation with your leads by building a relationship with them. Otherwise, they'll stop paying attention to your brand.
After all, you're not just interested in a one-time sale. So, the relationships you build with your leads should be paying you back either through more referrals or loyalty.
24. DRIP FEED SEGMENTED CONTENT:
Now that you have some of your customer's information, you can send them an additional thank you mail with their offer attached.
In the end, you'll want to nurture these leads with some drip feed content to keep them engaged, build trust, and eventually turn them into customers.
A good starting point is to offer some additional offers or relevant information in these emails.
It's also good to be careful here because you wouldn't want to appear "spammy" or overwhelm the user's inbox.
Be authentic, space it out, and have fun with it.
FOCUS ON CONVERSIONS
Below are some strategies you can use to increase conversions: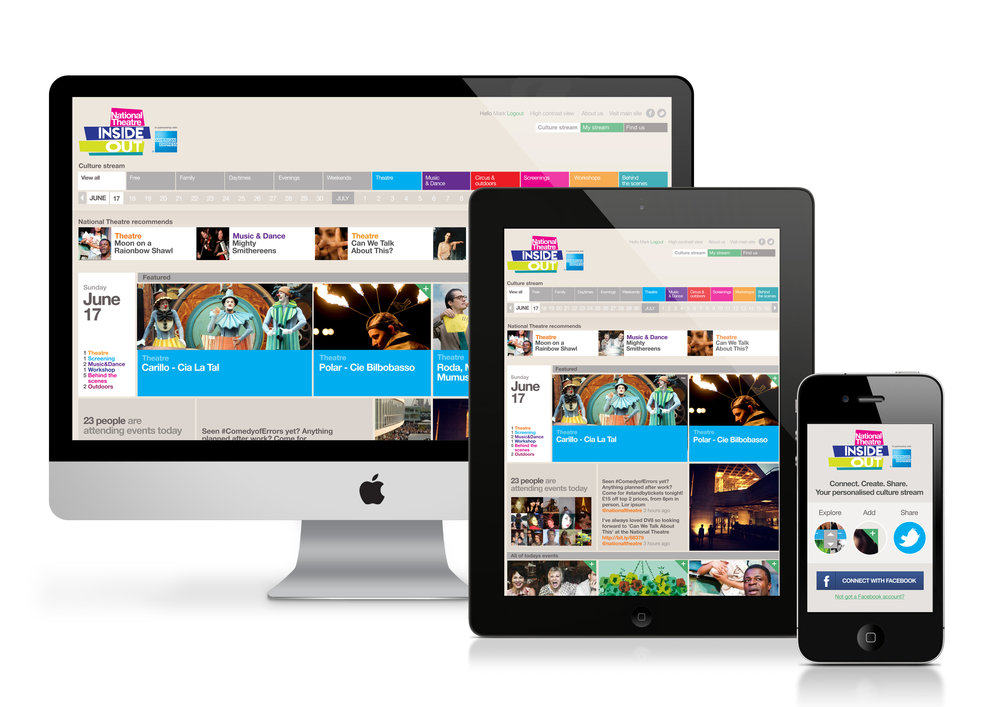 25. MOBILE DYNAMIC WEB DESIGN:
With the constant updates on Google's algorithm, one of the best ways to improve your traffic and conversion is by making your website more mobile-friendly.
The number of mobile searches is on the rise, and you're going to struggle with rankings if your website isn't responsive.
It might seem obvious, but when your website is dynamic and mobile-optimized, Google will take notice.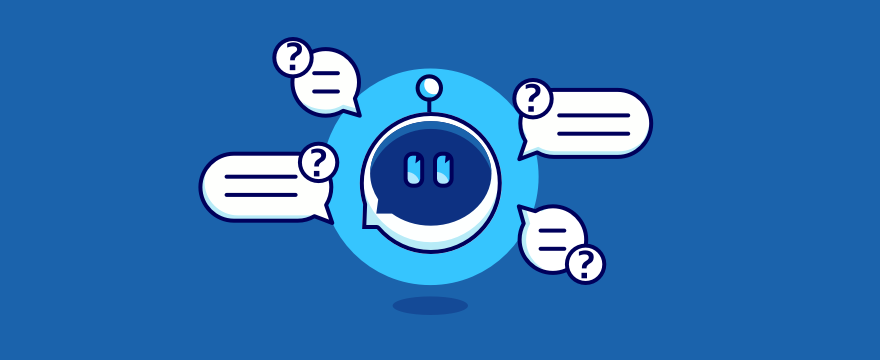 26. FRIENDLY CHATBOT FOR CUSTOMER SUPPORT:
Chatbots and digital assistants aren't new anymore. However, many brands are still missing out on the chance of using them to improve marketing results.
Naturally, a brand can't be truly successful without strong customer support. The use of chatbots makes it possible for customers to make complaints at any time, owing to the 24/7 availability of a website.
A chatbot can handle the common queries that your customer has. And when your brand becomes so accessible, customer satisfaction is guaranteed.
27. INSTALL FACEBOOK AND GOOGLE PIXEL FOR RETARGETING:
Another strategy that you can use to increase your conversion rates is by retargeting your customers through the use of Facebook and Google Pixel.
The pixel is a snippet of code that helps to drive and decode the critical performance metrics generated by a particular platform- It monitors every action taken on your website.
It is a useful tool that doesn't just help you to target customers who have purchased your products before. It also helps you to target those who have shown interest in any of your products.
Once you're able to get all the necessary information, it becomes easier to retarget both your customers and shoppers efficiently.
CONCLUSION
This article is an exhaustive list of inbound marketing strategies that small businesses can leverage to grow, expand their reach, get more sales, and increase conversions.
Now that you have some strategies up your sleeves, you can start implementing them… We await your great testimonies.
What do you think about the strategies we outlined in this article? How do you think small business owners can benefit from these strategies? Which inbound marketing strategies will you use to grow your startup? Please sound off your views in the comments section below.
Also, you can reach out to us if you want to know more about inbound marketing and how to benefit from it.