Hey there, you might have heard that inbound marketing is the way to the future. Yeah, that's true, and if you want to skyrocket the success of your business, then you need to consider inbound marketing. In this article, we'll be reviewing some of the top converting inbound marketing examples that you can apply to your business. That said, it's worth noting that for the last few years, inbound marketing has become more and more well-known in the advertising and marketing world. While the traditional marketing strategies consist of cold calling and persuasion of an unknown audience with a sales pitch, inbound marketing focuses on providing users with something valuable. After a series of reminders, the users will likely remember that business when the need arises. Inbound marketing is typically more cost-effective and will generate a higher ROI in the long term. These strategies usually include processes like attracting the right prospects, offering a more targeted approach and using relevant, helpful content and information to generate leads. Search engine journals reveal that the leads from inbound marketing are 61% less costly than outbound leads. When asked which marketing strategy leads to a higher quality of leads for the sales team, 26% accounted for self-sourced leads, 16% replied outbound while 59% of marketers replied inbound marketing. If you want to take advantage of any of the benefits, then read on to discover the top converting inbound marketing examples to consider.
SECTION 1: CONTENT MARKETING
The first inbound marketing example we'll discuss in this article is content marketing. For many years, it has been one of the most common and effective inbound marketing strategies in the world. As an individual, you wouldn't have people visit your home without getting to know them first, right? Well, the same principle applies to leads. Now that you've kindly welcomed them to your website or blog through different techniques (like SEO, PPC, etc.), you need to offer them something to drink (AKA content).
Usually, marketers see content as the only component of the inbound marketing strategy. Even though it's not the only aspect, content is a very critical one. Without useful and fresh content, there are very low chances of keeping and even converting your leads. It's always good to write content in several forms: to solve your audience's problems or answer their questions. An excellent way to achieve this is by creating content that stands out: something that's outstanding enough to break through the clutter. Entrepreneur Murray Newlands believes that it's not just enough to create content. Your content must inspire, entertain and educate your audience. Don't know where to start?
FIRST THINGS FIRST, CREATE CONTENT THAT SPEAKS TO YOUR AUDIENCE
The only way to convert your audience to leads is by offering them something valuable and enticing. As you beef up your content and convey the value for your audience, they'll more likely convert. Here are some inbound content marketing ideas to consider:
PODCASTS:
If you're interested in increasing your brand awareness, then podcasts are great content formats to consider. As of December 2019, there were about 700,000 podcasts with over 29 million unique episodes. As more and more people become familiar with podcasts, marketers and brands now have more chances to create their podcasts or even get featured in one. That way, it becomes easy to create more awareness and spread the message about the problem you're trying to solve. One of the reasons people love podcasts is because podcasts are elementary to digest. They can listen to a podcast while running errands, driving a car or working out. Mostly, podcasts are articles that don't require the full attention of the listener. Highly successful people like GaryVee and Seth Godin both have podcasts that allow them to dominate their niche and also attract their audience to tune into their new episode whenever they upload. The process of getting started with a podcast doesn't have to be elaborate. You can start by thinking about the problem you're currently solving and the niche you serve. Then think about free advice you can give to listeners who work in this industry. Another way is to list the several aspects of the niche, reach out to influencers in each niche, feature them on your episodes and then publish. When you create authentic, original content, you'll have a dedicated crowd of audience and listeners in no time. If you want to draw inspiration, then you can take a look at our podcast channel. You'll notice how our contents are useful and adequately laid out. They're structured to capture listeners' attention by offering them something valuable and valuable.
VIDEO:
https://youtu.be/Ko8BioKXde8 Videos are another useful content option for inbound marketing. Statistics from SocialMediaToday reveals that 95% of users prefer to watch an explainer video to learn more about a product and/or services. As attention span continues to decline, a lot of people now prefer video content over other forms of content. Instead of reading texts, more than half of executives prefer to watch a video. Also, videos account for 85% of search traffic. If you're not using video yet, then it's high time to incorporate it into your business strategy. Gladly, videos can be used within any part of your marketing strategy- website banners, blog articles, webinars, product descriptions or webinars. Videos are super useful and can bring your brand to life. When you take a look at our video content on YouTube, you'll notice how our value propositions are presented in a relatable and concise format. You'll find a lot of useful content and information that'll help to enhance your business and lead to growth.
BLOG:
A blog is one of the oldest inbound marketing examples. Many brands create content that aligns with their company's purpose or success. Blog posts are online articles that are presented by subject matter experts. These contents are usually educative, and they play a crucial role in attracting leads and boosting organic traffic. When it comes to the subject of inbound marketing, blog posts have several purposes. Even brands that aren't in consumer-facing industries can benefit from it. A blog is a place for self-expression. With a little creativity and brainstorming, any brand can create, post and share valuable and useful content. In the business world, brands that have useful blogs are seen as thought leaders. For instance, when you take a look at our blog, you'll notice that we have tons of useful content in a specific important niche like digital marketing, Google and SEO, influencer marketing, web development, content marketing, mindset etc.
AUDIO:
As podcasts, voice assistants, connected cars, smart speakers, and audiobooks have caught the people's attention, the number of audio-friendly content space is increasing by the minute. If you want to plant a seed in this growing ecosystem, then you need a comprehensive strategy for navigating the mediums that rely on voice, music, and sound. That's the only way to overcome the risk of falling behind, brands that have put the effort and thoughts into audio branding. Audio content is entirely different from text or video content because of how easy it's to interact with. It's more passive than written words or video. Also, you don't have to sit still to read or watch it. Furthermore, audio is engaging, and a lot of people find it appealing because they can interact with it while attending to other tasks. Besides all that, many leading brands are already investing in audio marketing dollars. Research even shows that audio marketing spending is likely to exceed $20 billion this year.
GET IN FRONT OF YOUR AUDIENCE
In reality, inbound marketing is centered around delivering the right content at the right time to the right person. One of the ways to get in front of your audience and offer them valuable content beyond just your business blog is by leveraging social media in your inbound marketing ideas. That's one of the ways to share blog posts, interactive videos, and infographics with your "fans and followers" in just seconds. Also, your followers can share your content with their network of friends, who can pass it to their friends and so on… There's no denying the fact that social media marketing comes with a lot of benefits for both established brands and startups. By continually updating the right social media marketing strategy for your brand, you'll get perks like better SEO, increased traffic and sales, healthier customer satisfaction, improved brand loyalty and much more. Below are some top social media channels worth considering: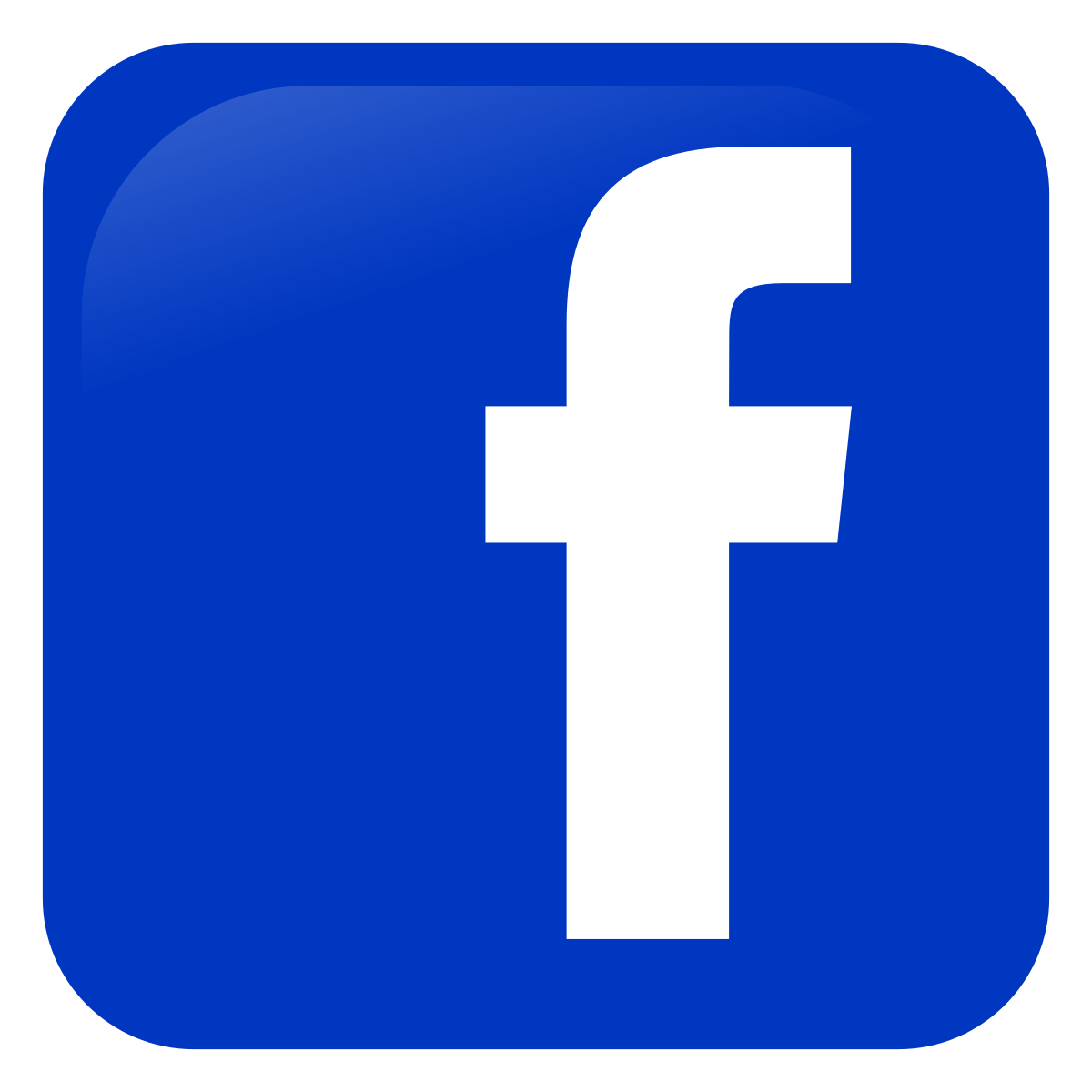 FACEBOOK:
Low marketing expenses
Massive exposure on an international scale
Begin with the end product first
Follow up your customers
Rise, repeat and optimize
Focus on a single funnel at a time
Developing brand loyalty
Get useful information – competitor information and Facebook insights
Increasing your web traffic
Ability to target potential consumers
TWITTER:
Generate massive traffic to your website
Communicate with your audience more effectively
Follow the trends in your niche
Break the distanced corporate image
Increase customer satisfaction
Reinforce your connection with your local community
PINTEREST:
Ideal for generating traffic to your website
Build your corporate identity
Great for brand visibility
Ideal for displaying your products and/or services
INSTAGRAM:
Large user base
Great for the promotion of products and/or services
High conversion rates
Multichannel connection
Useful for reaching out to new audiences and building a massive base of brand advocates
Increased visibility, engagement and brand reach
Lower CPC
Reach your target market
Offers a platform for sharing beautiful visual content
Instagram steals the show when it comes to storytelling by brands

LINKEDIN:
It's a lead generator
The #1 B2B platform that marketers use to distribute content
Great place to include your company updates
Perfect for business and executive connections
It optimizes your website for SEO ranking

YOUTUBE:
Great for product demo demonstration
Great for increasing your web traffic
YouTube ranks as the second most visited site in the world

TIKTOK:
A perfect option for engaging with the youngsters of the world
TikTok has over 500 million active users globally
The platform has a vast audience (possibility of reaching an audience in 155 different countries) and is continually evolving to attract a growing and new user base
Available all around the world via the Google Play stores or App Store
Encourages users to share their creative expression and passion through their video
It's more of an entertainment platform, and anyone can become a content provider
ALWAYS OFFER VALUE WITHOUT EXPECTING ANYTHING IN RETURN
This is another inbound marketing example that brands can consider. If you want to get more leads, then you need to offer something valuable without expecting anything in return. If you know who your target audience is and what they're looking for, it becomes easier to offer them something useful. What you want to do is to offer insightful content that your readers can benefit from whether it's in the form of e-books, checklists, whitepapers, or blog posts. The present-day consumers appreciate brands that offer something useful without expecting anything in return. After all, an educated and informed audience makes for better customers. So, now that you have your blog or YouTube channel all set out, you can convert your audience by creating and sharing free content and resources with them. For instance, if you own a furniture store, then you can create resources that explain how to fix a broken bed frame or restore antique dressers.

BE CONSISTENT, FOCUS ON QUALITY AND CREATE SEAMLESS CONTENT
One of the best ways to ensure that people convert on order is by consistently offering them something valuable and enticing. A consistent, quality and killer content strategy is an essential key to success in inbound marketing. It's important to consistently create seamless content across all the stages of the customer funnel: If you're aiming at the top of the funnel, then you can conduct keyword researches to deliver a stream of content such as:
Videos
Tools
Comprehensive guides
Regular blog posts
If you want to target potential customers in the middle stage of the marketing funnel, then you need to show your authority and why you're better than the competition. You can deliver content such as:
How-to content
Demonstration videos
Case studies
Furthermore, if the customer is at the bottom of the funnel, then you need to offer content that motivates your audience to buy from you
SECTION 2: VALUE-BASED APPROACH
OFFER FREE E-BOOKS FULL OF STRATEGIES:
One of the fantastic ways to establish lasting relationships and build brand trust is by putting together free resources for your customers. This gives your customers the impression that you're interested in helping them and not just selling to them. The process of maintaining a blog is quite different from inbound marketing via free resources. That's because the latter incorporates resources that should be more in-depth and with each one centered on a specific aspect of your niche. Furthermore, these resources are generally downloadable. A good starting point for this type of inbound marketing example is an e-book that's full of many useful strategies. The general process is to find a recurring question, issue or problem within your niche and address it with a comprehensive e-book. For instance, if you're a car dealer, then you might put together a branded e-book like "Anthony's Ultimate Guide to Buying a New Car". The great thing about e-books is that after the initial efforts needed to create them, they'll continue to offer value and serve your customers even without you doing anything. Free and valuable resources are good because they respond directly to informational queries. For instance, if someone searches "how to buy a new car", it's likely that they're in the market to purchase a new car or they're not yet ready to get one. Serving them "Anthony's Ultimate Guide to Buying a New Car" both solves their problems and ensures that Anthony's brand is registered in their mind as that valuable car dealership. When they're ready to buy a car, where do you think they'll go? Well, if Anthony came to your mind, then you guessed right. You simply cannot lose by offering free, helpful and insightful resources. Indeed, it's another prime reason that shows the effectiveness of proper inbound marketing.
GIVEAWAY FREE GUIDES THAT ARE DIRECTLY RELATED TO YOUR BUSINESS
If you want to get the best out of inbound marketing, then you need to provide your audience with rock-solid information continuously. If you're looking for an excellent example of a brand that offers free but useful guides, then you can take a look at HubSpot. They're one of the best publishers of free resources and guides and their extensive collection of resources deserves to be classified as a library. The idea here is elementary. Ensure that your guide applies to your business. HubSpot is a brand that plays a lot of sandboxes, and they can afford to publish a huge variety of guides. However, it's always essential to keep your guides as specific as possible because you're using the guides to gain visitors and convert them to customers over time.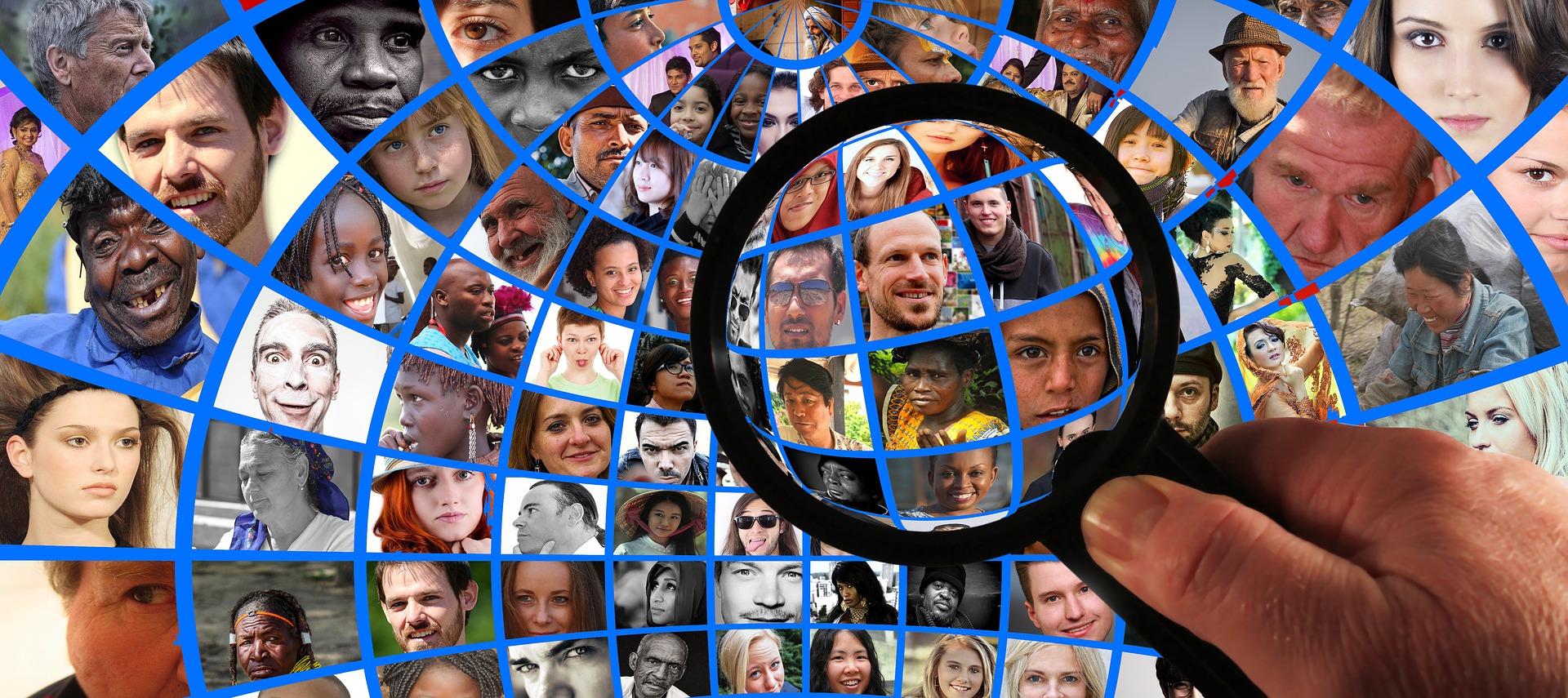 SHOWCASE CUSTOMER TESTIMONIALS AND CASE STUDIES
In reality, the more trust you get from someone, the more likely they're to convert into leads. People are now looking for Yelp reviews, Google reviews etc. just to ensure that they're purchasing something valuable and worth their money and time. When you provide customer testimonials for your visitors, it'll become easier for them to recognize you as a trustworthy source. They'll also get to feel more confident in moving forward with you. In addition to customer testimonials, case studies are a great way to show the depth of your expertise. Let your audience know what others have achieved from using your products and/or services. Yeah, you got that right. Your existing customers should be your best promoters and advertisers. Case studies are an avenue to show prospective customers how businesses and people similar to them have benefited from your knowledge. For instance, if you sell products, then you can use case studies to give insights on how people can use your products and how your present customers are using it.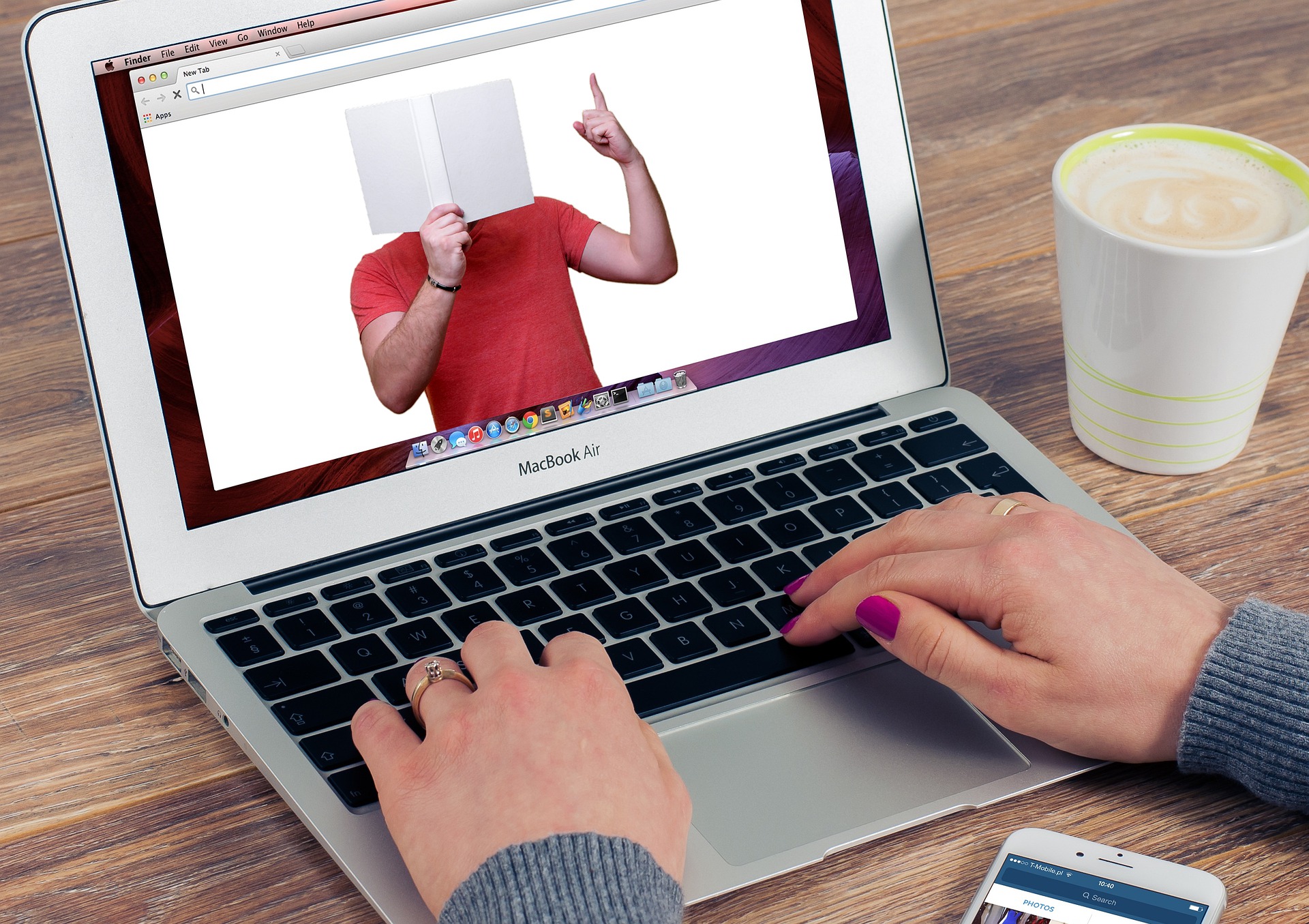 CREATE WEBINARS WITH LEADING INFLUENCERS
Most times, it's not usually easy to inject personality into your written content. One of the best ways to get people involved is by providing a free training session or webinar that inspires your customers to learn in real-time. It's even much more effective when you feature a leading influencer in your industry in the webinar. Webinars are valuable and helpful to people looking for solutions to their challenges. Additionally, they help to convert leads into paying customers. For instance, Neil Patel sells his online marketing courses via webinars. He offers an on-demand webinar on his website. In reality, the best webinars are packed with useful strategies and ideas. Brands use it to explain:
How they can solve their potential buyer's problems
What their solution includes and
The kind of results they've helped other people in a similar position to achieve
If you want to get the best out of your webinar, then it's advisable to make the attendance free.
GIVEAWAY FREE PRIZES, CASH AND MORE
Another value-based approach to inbound marketing is the offering of free prizes, cash and other useful resources. One perfect example here is a loyalty program. Such programs are a very strategic way to build trust with your potential target audience. B2B software programs (like the AdvocateHub) allows you to plan out a loyalty program on their platform. That way, it becomes very much easier to capture your customers' enthusiasm and use it to improve your sales efforts and qualified lead generation. Businesses organize the programs by incentivizing employees, partners and customers to be brand advocates to their target audience. They host challenges and reward people for the online reviews they post, the content they create, blogs they comment on, case studies they submit and forums they participate in. This opens new opportunities and traction for brand engagement, and business growth as your advocates share your content. In return, the advocates earn batches/points, and they can advance to stages where they can cash in on a variety of privileges or perks. Typically, these programs interface directly with CRMs, and they provide engagement opportunities and additional visibility for your sales team. Eventually, all of this can lead to revenue opportunities and quick new business.
CONCLUSION
This article is titled: top converting inbound marketing examples, and it covers several inbound marketing examples that you can use to grow your business. We're quite confident that the inbound marketing ideas in this article will serve as a foundation for the development of a killer inbound marketing strategy. We hope that you find this article handy. By the way, we can't wait to write to you about something as valuable as the information in this piece.
Did you enjoy reading this article? What other inbound marketing examples can you recommend? Please sound off your views in the comments section below.