Facebook Live has now been the preferred way of most brands and businesses to connect with their followers and find new ones online. In fact, Facebook's live stream search popularity has increased to a staggering 330% since April 2015. 
The real reason why this feature is so popular these days is because of its real-time connectivity and engagement capacity.
So, if you are planning to boost your business Facebook Live is an excellent way to increase your audience engagement. Moreso, if you are just starting out.
Here are some innovative ways of how you can take advantage of Facebook Live videos:
Tease New Products
If you wanted to hype your upcoming products online, then Facebook Live is an excellent place to do that.
It usually gives your audience a "sneak peek" of what is coming. Meaning, you are already creating demand before your products even before it hit the shelves. 
The key here is to show your enthusiasm and create excitement. You need to provide your audience with plenty of information on what the product can do, and why it is going to be popular in the long run. 
Interact With Customers
Every successful business owner will tell you that one of the keys to success is to have a meaningful customer-interaction with your audience.
Facebook Live is a great platform to start conversations with your prospects, thanks to the instant comment feature. People can make a comment or ask questions freely, instead of waiting for delayed answers on the website.
Through the Live feature, they could get an instant response from you, the brand, and can go a long way in improving customer loyalty over time. 

Use it as a Content
Facebook Live is another way of providing content to your viewers.
Instead of coming up with a blog post or ebook, think of ways how you can provide as much value as you can with the Live video. Share a couple tips and tricks, teach someone how to do something in a tutorial, or showcase your talent!
You can even recycle some of your content pieces and repurpose them into content that will be shared via Live. 
Host an Online Party
Make it fun and host an online party on your Facebook Live! Get it properly done, and your audience will hang out with you, discussing your products and possibly buying them too!
If you are planning to throw an online party, you must have a plan. You need to create an event and promote it. Otherwise, you might find yourself the only person attending the party.
Think about what you want to discuss and present yourself. Nonetheless, we always advise at Voy Media, a marketing agency in NYC, to not be too sales-y. Otherwise, people could easily get turned off.
Of course, you want to sell your products, but also remember that it is a party! Chat with the people who are there, have some fun, and be as natural as possible!
Go Behind the Scenes
Going behind the scenes is showing your audience something that they have never seen before. It gives them a "glimpse" of your world, how products are usually made, introduces them to your employees or business partners, or takes them to an event that you are attending. 
This provides a perfect opportunity for your audience to get to know you and get a better understanding of what your business is all about. 
Create a Poll
Figuring out what poll to create can be a bit tricky because you still need to write code.
Fortunately, there are several outlets like LiveReactionsPoll.com who will create a poll for you for free. There is also Video React and Up LIVE, who create a poll for a fee. 
Here are a couple of questions that work best with a poll:
Love, Like, or Dislike

: Give the respondents at least three options for a new menu item for them to react to.

Yay or Nay

: If you want to make significant changes to your brand, create a poll and ask them if it is a good idea. 

A or B

: Viewers can vote between two items they want to stock on your online store.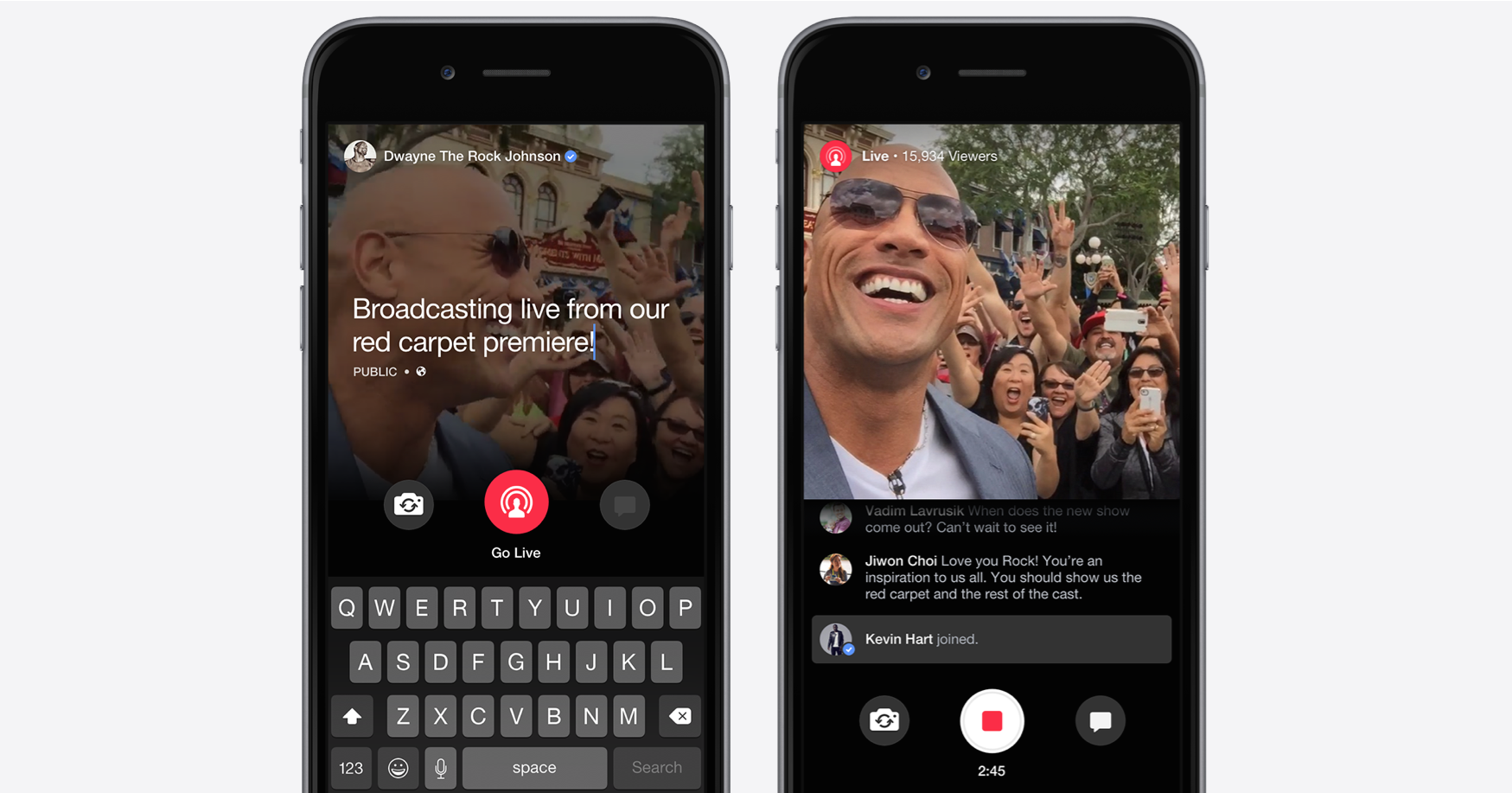 Broadcast Live Event
If you are in a concert, conference, or you are hosting an event that the audience would want to have a glimpse of, then why not share it live?
Videos tend to get more responses than any other form of content, so it is one of the best ways to promote your content on social media.
Just make sure that you engage with your audience while you are filming. Talk with them during every bit of it, and answer questions that are thrown your way. 
Host Q&A Sessions
Give your fans and followers a chance to know you better and get the answers they are looking for through a live Q&A session.
Address the viewers by their names so that they will know that their questions are being addressed.
Inject a little fun in it. You can even try to reverse roles and ask your audience a couple of questions. It is an excellent way to gain feedback, as well as insights into your audience's wants and needs.
Host Live Interview
Hosting a live interview with an employee or a client is an excellent way to establish your authority in your field. Not to mention that it allows you to generate social media proof. 
As much as you can, make your interview questions educational for your viewers. You can try to get people involved by encouraging them to ask questions as well.
Remember that you want to keep them engaged. So, allot some time during the interview to source some questions directly from your audience. 
It's always encouraged that you address the user by their names. From a  psychological perspective, it is an effective way to connect them with more. 
Wrap Up
Facebook Live is a great way to improve your reach and boost your engagement. Remember, though, that everything is part of a learning process. Mistakes may happen along the way, but it gives you the chance to figure out what works for you and what does not.