If you haven't heard the words "TikTok" at least once in your daily life, then you could be off the grid! TikTok is one of the hottest social media platforms of 2019. Just below we are going to cover: How to Use TikTok for Dummies and Beginners – Full Step-by-Step Guide!
For starters, we'll like to state that TikTok is currently a leading social media app, with over 120 million monthly active users and a 500% year-over-year growth since 2017.
It's the first major social media platform that kicked off in China and then became popular in the U.S. and the rest of the world. This growth was accelerated when they bought Musical.ly.
Key Takeaway
Tiktok possesses a lot of growth potential, given the millions of active users that use the App. To understand how to use Tiktok, you need to get accustomed to its components for remarkable usage.
Table of Contents
Amidst quickly evolving trends and cultures, TikTok is a popular internet app that keeps most adults and teens occupied. If you don't belong to the younger generation, then you might find TikTok to be mystifying.
Is it a video editing application, an artsy tool for creators, or a social network?
There are a lot of things mixed into the app, but that's what makes it a more interesting phenomenon.
Nowadays, it has become even more essential for people to know how the platform works because it can help brands, creators, businesses, and marketers to advertise.
TikTok has gotten content from a wide range of resources. Therefore, there are dancers, artists, gamers, and furriers utilizing the platform online. It's filled with videos of people performing stunts, acting out comedy skits, dancing and lip-syncing.
If you spend more than a few minutes scrolling through just a few videos on the platform, you're most likely to see videos from people in different languages and countries.
Whether you plan to post videos on TikTok or you're just there to view videos, you'll need to know how the platform works to get started.
This step-by-step guide for beginners should help you to become a TikTok expert in no time.
Let's dive deep.
Tiktok Overview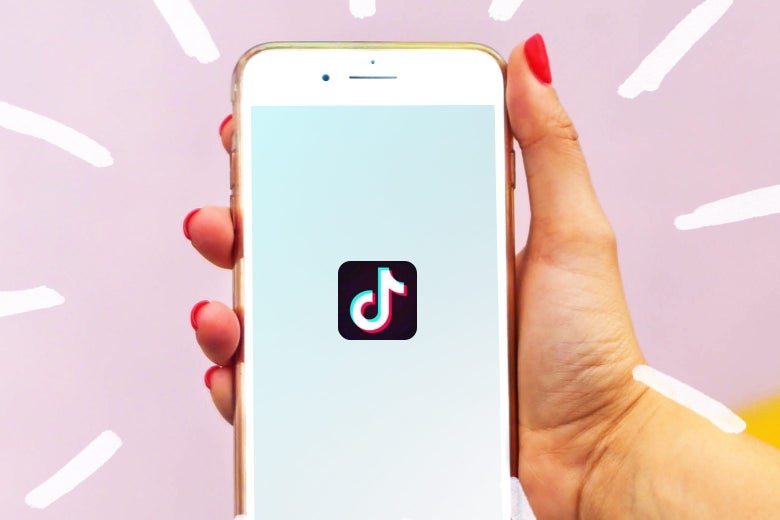 TikTok is the culmination of all social media networks leading up to today- it's a mobile-first platform that supports short-form video, with a significant emphasis on comedy, music, intimacy, and trends.
Formerly known as "Musical.ly," TikTok is a mobile application available on Android and Apple that allows people to film and upload a 15 seconds long video, many of which are in a lip-sync style leveraging music from the application's library.
Presently, TikTok has lured thousands of people around the globe from children to adults.
At a point, it even surpassed Instagram, YouTube, and Facebook in terms of downloads. In 2018, TikTok was the most downloaded application on iOS.
Why Use Tiktok For Marketing?
TikTok is one hotspot for potential customers, many thanks to the tons of Gen Z flocking towards the app.
Even though it's just a few years old, a brand that markets on TikTok is more likely to have a higher ROI. Furthermore, TikTok allows brands to be up-to-date while also acquiring the best practices in the market.
Engaging the gen-Zs and young millennials, TikTok displays one of its lighter and playful sides while attracting future marketing.
As a matter of fact, some popular brands like Washington Post, Guess, NBA, and Chipotle have already explored the app.
If you've used TikTok before, then you'll agree that it's like Vine, and it's a store for UGC, hashtag trends, memes, and more.
For instance, the eGirls and eBoys are famous TikTok sensations who have preserved an extreme internet personality. Through this, many of them have been able to monetize their videos and also earn a considerable amount of money through sponsored promotions and content.
Many brands are now also collaborating with TikTok creators because they're the ruling team on nearly all social media networks.
Unlike other social media platforms that focus on some specific and key users, TikTok encourages each user.
The platform also has many shareable and funny songs and emojis. It also has a live feature, which makes it possible for you to interact with people easily.
Everyone can use these fantastic features to make an impressive video, and also get more followers on Instagram and Facebook.
Beginners Guide On How To Use Tiktok For Dummies
How To Download And Sign Up On Tiktok
The application is available on Google Playstore and the App Store. Just like every other application, you can download the TikTok app, sign up, and enjoy a great video experience.
When signing up, you can either add a suitable username and password or go with the instant sign-up option by linking the app to your Gmail, Twitter, or Facebook accounts.
How To Make Your Tiktok Account Private
After signing up for TikTok, you can either make your account private or public. If you make your account private, strangers won't be able to view your videos. Here's how to do that:
Click on the profile icon that's situated at the right position of the bottom menu bar.
Afterward, click on the three dots situated in the top-right corner of the screen. Navigate to the Privacy and Safety option and click on the "Private Account" option to make your account private.
When your account is private, it becomes impossible for people to follow you without your approval.
From the Privacy and Safety settings, you can also adjust other privacy settings relating to messaging, reactions, comments, and more.
How To Create Your First Tiktok Video
If you've ever posted a Story on Instagram or Snapchat, then you'll likely find it easy to post and upload a video on TikTok.
Here's are the two options available:
You can directly upload a video that you've already created on your phone without having to record your video via TikTok.
Alternatively, you can record something on the fly.
TikTok has an upload screen that allows you to create a 15-second or 60-second video.
Regardless of the options you choose, TikTok allows you to speed up or slow down the video, add special effects, and also flip between your back and a front smartphone camera.
If you're uploading a video from your phone, here's how to do that.
Open the TikTok app and click on the "+" icon that's situated at the bottom of the screen. Once you're at the recording screen, click on the Upload button that's located at the bottom-right corner of the screen.
Afterward, you'll be directed to your phone's gallery, where you can choose the video you wish to upload.
Select the photo you wish to upload, and then you can proceed to add texts, filters and also edit the length of the video.
Once you've uploaded the video on TikTok, you'll be able to trim it from within the app. You can also add different transitions, filters, and other special effects.
One excellent video creation feature on platform is the ability to layer sound on top of your video. You can either choose from many options within TikTok's library or even create your audio mash-up.
How To Create A Slideshow Using Photos
TikTok doesn't only allow you to upload photos from your gallery, but it also makes it possible for you to create a slideshow by uploading a series of photos.
Here's how to do that:
Click on the same "+" that's situated at the bottom of the screen. Afterward, you'll see different options for Photo templates and the length of the video. Simply swipe to select a template then click on the Select photos option.
This way, you can select different pictures to use in a slideshow. If you're an incompetent photographer, you can simply edit the photos using some photo-editing software before using them in a slideshow.
Always keep it in mind that the order of the photos in the slideshow is dependent on how you select them. When you're done, select the OK option located in the top-right corner of the screen to navigate to the editing stage.
How To Make Gifs From Tiktok Videos
When you find a video that you like, you can quickly transform it into a GIF. Here's how to do this:
Click on the desired video and then click on the arrow button that's situated on the right side of the screen. There are different series of sharing options, like Share as GIF.
When you click on the Share as GIF option, TikTok will direct you to a screen where you'll edit the length of your GIF. Select the Generate option to create the GIF.
Afterward, you can share the GIF via a text message or on different social media platforms.
How To Delete Your Tiktok Videos
If you accidentally upload a video and you don't want it anymore on TikTok, you can still remove it. Here's how to do that:
Navigate to your profile page and then select the video you wish to delete. Click on the three dots situated on the right side of the screen. Swipe through the options and then select DELETE.
How To Download Tiktok Videos
Want to download a video on TikTok?
If yes, then you can just select the video and click on the arrow icon that's situated on the right side of the screen.
Afterward, click Save Video, and the video will be downloaded on your phone.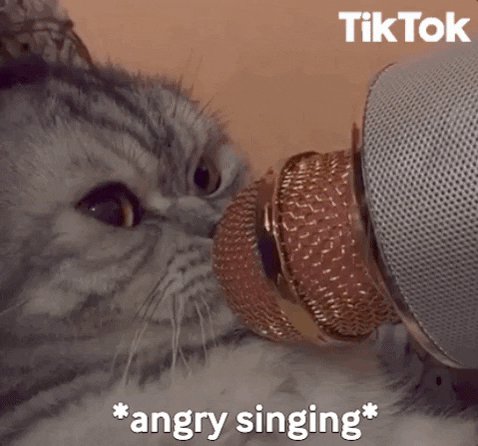 How To Create A Lip-Syncing Video On Tiktok
TikTok is popularly known for its massive selection and library of lip-syncing videos. But then, do you find it challenging to match your lips to the words of the song?
If yes, then you can use TikTok's editing tools to match your lips to the words of the song.
When you're done recording your video, click on the Trim button situated at the top of the screen. Afterward, you can drag the slider that's located at the bottom of the screen to choose a time that the song will start.
How To Interact And Engage With Videos On Tiktok
Just like it's on other social media platforms like Instagram and Facebook, you can react and share the content.
For instance, you can select a speech bubble to comment on the video, tap on the heart option to like the video, or use the forward icon to share the video.
These options are all available on the right side of the video.
Furthermore, if you want to follow a creator on TikTok, you can swipe left to navigate to the profile and subscribe to the account.
How To Perform A Duet On Tiktok
One of the great things that you can do on TikTok is that you can perform a duet with other users. Irrespective of their location.
And one of the prerequisites for performing a duet is that you need to find a video that you want to use.
Rather than going through the stress of recording separate videos, you can just open the sharing menu by clicking on the arrow button that's situated on the right side of the screen.
From there, you can click on Duet and then record a video alongside other selected video.
If you post a video on TikTok and you don't want anyone to duet with you, then you can simply click on the "Duet/React Off" button before publishing the post.
How To Go Live On Tiktok
In the online ecosystem, Live streaming is one great challenge that allows you to discover great things about yourself.
For instance, you can share your video to Instagram, WhatsApp, Twitter, and Facebook directly from the app. It can also be an avenue for boosting engagements because your followers and fans will know when you're Live and can comment on the video.
To go Live on TikTok, click on the "+" icon situated at the bottom of the screen and hit the Live button.
It's essential always to choose an attractive title even before you go Live. The title should be a perfect reflection of your video, and it should add value to your TikTok account.
When you're done, simply click on the Go Live button, and your video will begin immediately.
TikTok Beginner Tips
. Do a lot of Experiments
Never get tired of trying something new on your Tiktok account. You have the opportunity to play around with the videos you upload. Make them attractive to suit your audience on Tiktok.
. Don't Neglect the Music Effect
Never make the mistake of posting a video without background music if you want to gain audience attention. Most users on Tiktok attach music to their content. It complements the video to pass a message across to your followers.
Also, any music you will be attaching to your video should be captivating enough to pull viewers.
. Make your Content is Fun-filled
The significant reason why most users are on Tiktok is to get entertained. So, you should show your sense of humor. Speak the language they understand on a lighter note.
. Make use of Trendy Hashtags
When posting content on Tiktok, you should add relevant hashtags to it. These captions bring your post to the front page when people are searching. You can also use challenges to grow your brand.
. Replicate What Other Brands do
Don't be in a rush to be part of the community. Before you begin your journey, learn from the strategies employed by other brands to create yours. You are free to check different brands to find your inspiration.
CONCLUSION
In this article titled: How to Use TikTok: Ultimate Beginner Guide, we gave an overview of TikTok, and why you should use the platform for marketing.
Afterward, we moved into a beginner guide on how to use TikTok.
TikTok is a very great platform for interacting and sharing awareness with Gen-Z audiences. Once you get the hang of the platform, you shouldn't have any challenge posting your masterpieces, downloading videos, or even navigating the app.
We do hope that you find this article useful.
What are your thoughts? What other guides can you add to what we've listed in this article? Please sound off your views in the comments section below.
Enjoy This Article? You May Also Like: