A successful SEO business needs careful strategy and execution. Several processes are involved in founding an efficient SEO endeavor, from defining your target market to developing your abilities, making a business strategy, building your brand, registering the firm, establishing pricing strategies, and marketing campaigns. However, the typical hourly rate for an SEO specialist ranges between $100 and $180. Spending too much on resources will destroy your profits, especially if you are starting.
Why not outsource your SEO projects? It is possible, but selecting the correct SEO-optimised website design service provider is vital for success.
In this article, we will go through each step in depth so that you may get started confidently.
What is search engine optimization (SEO)?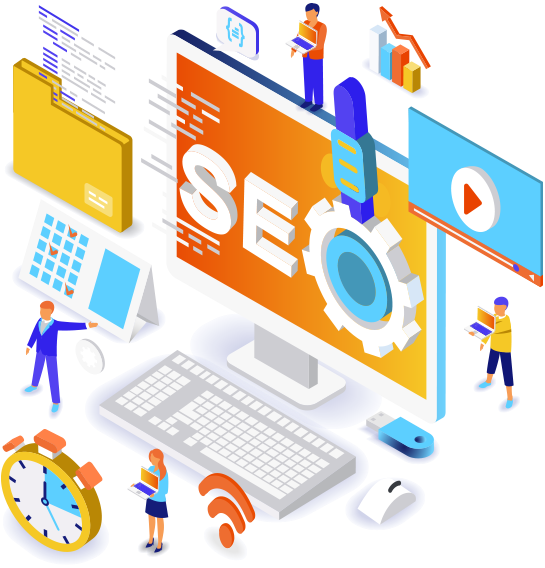 Search engine optimization (SEO) is increasing a website's or web page's visibility in the organic search results of major search engines. To get such visibility, you must first comprehend a few fundamental concepts:
How search engines locate, index, and display material
How to optimize your website so that it ranks well in search
What sorts of content your potential clients are looking for.
How to develop content that fulfills their demands
And, because SEO is a continually evolving sector (as most SEO professionals are aware), you must always keep track of the following:
New trends (voice search)
New algorithm updates
New search functionality (new schemas, rich snippets)
How your target audience's choices are evolving
Recent technological and artificial intelligence advancements and how they may affect your search results
Here are following Step-by-step Guide on How to Start a Seo Business: 
1.    Identify Your Target Market:
Conduct market research and discover your specialty within the SEO sector. Determine the sorts of organizations, sectors, or clientele you wish to target, such as small and medium-sized firms, e-commerce, or local businesses.
2.    Choose a Business Structure
Choosing the right business structure for your SEO business in 2023 is vital. Consider factors such as personal liability, taxation, control, and raising capital. Options include sole proprietorship, partnership, limited liability company (LLC), corporation, or nonprofit organization. A sole proprietorship grants full control but leaves you personally liable. Partnerships allow shared responsibility, while forming an LLC  offers liability protection, pass-through taxation, and several tax advantages. Corporations provide robust liability protection but face double taxation. Seek advice from professionals to make an informed decision based on your specific needs.
As you take the first steps in launching your SEO business, establishing a legal structure is one of the most critical tasks. If you're in the Lone Star State, this thorough guide on how to start an LLC in texas can ease the process, ensuring that your new venture begins on a solid legal footing.
3.    Develop Your SEO Skills:
Become knowledgeable about current SEO industry standards, methods, and trends. Learn about technical SEO, on-page and off-page SEO, keyword research, local SEO, link building, content marketing, and SEO-optimized website design. Attend conferences, seminars, and courses to remain current on the newest best practices and algorithm improvements.
4.    Identify a Niche:
Diving into the world of SEO isn't just about understanding the mechanics; it's about finding a specific sector that you can dominate. Just as SEO strategies are tailored to specific niches to achieve better rankings, your SEO business will thrive when you focus on a specialized market.
Specializing in a specific domain allows you to refine your strategies and makes your services more attractive to potential clients. For instance, by offering specific services like "SEO for dentists" or "SEO for attorneys," you're targeting professionals most likely to benefit from your expertise. This level of specialization can be a significant selling point.
When selecting your niche, lean into areas you're already familiar with. Suppose you've previously worked in a legal environment. In that case, you're perfectly poised to offer SEO services for law firms. Your understanding of the legal sector and SEO expertise will enable you to craft strategies that resonate with law professionals. And remember, using tools like an "SEO checker" can be invaluable in fine-tuning your approach for specific industries.
5.    Build Your Website:
Because SEO is a continuous process, the old phrase "learning on the job" applies. While you may have studied everything there is to know about SEO and may even have finished the top courses available, you need hands-on experience. As a result, we propose that you develop your website before seeking SEO clients.
If something other than website design is your strong suit, you may employ the best web design companies. Once the SEO-optimized website design is complete, you will be responsible for all SEO considerations, including on-page, off-page, and technical SEO. First, begin with keyword research and content production. Then, when you develop the material, apply the finest SEO practices, such as selecting the best content structures, updating title tags, and establishing links.
6.    Set Your Pricing Strategy:
Investigate market pricing for comparable SEO services and strike a balance that represents your degree of experience, the value you deliver, and the cost to the customer. Consider providing tiered pricing, subscription packages, or project-based pricing to accommodate varying customer budgets and demands.
7.    Get Clients:
So far, you've done everything correctly to attract clients for your SEO business. However, please don't sit back and wait for them to contact you. You can still do a lot more to help people find you when they search for your services. Here are some of the most excellent tactics to employ:
Cold calls and emails: You might begin cold-calling potential prospects to market your services to them. In addition, start hard contacting potential candidates. Understand that sending emails is a numbers game; the more emails you send, the greater your chances of gaining a customer.
Use Freelancing Websites: Freelancing websites like Upwork, People per Hour, Fiverr, and others get a terrible name, but that's primarily because you may find clients providing next-to-zero pricing for your SEO skills. However, if you spend more time deciding who to pitch to, you might identify the best-paying clients among the websites.
Inbound marketing: If you dislike cold pitching, inbound marketing may be the most convenient option. It is the polar opposite of cold pitching and outbound marketing. This strategy attracts clients through your content, making it simpler to build long-lasting partnerships.
Guest Posting: Guest posting is also a type of inbound marketing, but we will cover it individually because it is one of the most practical methods of getting clients for your SEO business. When you publish a guest post, you give your contact information, and readers interested in the solutions you offer will want to employ you to enhance their websites.
Ask for Referrals: When you've secured your first clients and can demonstrate results, be bold and ask for references. Referrals are an excellent approach to demonstrate to potential clients that you have the SEO expertise and experience to help them grow their company.
8.    Create a Professional Network or Team:
Your optimized SEO Denver web design company may require extra staff or skill sets as time progresses. Hire or work with additional professionals, such as web developers, content writers, and graphic designers, or form alliances with other SEO specialists, to give complete services to your clientele.
9.    Continuously Monitor, Optimize, and Scale:
Examine your company's performance, client feedback, and marketing efforts regularly. Then, make appropriate changes to your services, marketing techniques, and price. As your company expands, consider expanding into new markets, services, or sectors to maximize revenue and impact.
Bonus Tool (Canva Summarizer)
Canva introduces an innovative approach to information distillation with its auto summarize feature, including the fact that this tool is powered by sophisticated algorithms, analyzes lengthy text, and, at the heart of its functionality, extracts pivotal information. The application of auto-summarize simplifies the process of sifting through extensive content, making it invaluable for professionals seeking efficiency. By placing "auto summarize" at the forefront of its capabilities, Canva empowers users to quickly grasp the essence of documents, articles, and research materials. This feature significantly streamlines the consumption of information, catering to the demands of today's fast-paced world.
Conclusion
When you start an SEO company, you will compete against hundreds of other SEO businesses with more established roots. But keep going since the world of SEO is ever-changing, and there will always be something you can do differently to outperform the competition.
Enjoy this Article? You May Also Like: