Increase your chances of interaction, brand visibility, referral traffic, or conversions by posting content to Instagram when your audience is most likely to use the app. You'll need a technique to plan Instagram posts and instagram videos in advance because it's not always practical to keep an eye on your phone or computer to publish on Instagram at the ideal time. Read on to find out how best to schedule Instagram posts.
The simplest method to save time on Instagram so you can concentrate on what matters is to learn how to plan Instagram posts in advance (schedule Instagram posts). A scheduling tool becomes increasingly valuable when your Instagram marketing strategies become more complex. This article will cover how to schedule Instagram posts for business, creator, and personal Instagram profile or accounts.
The Benefits of Scheduling Instagram Posts
The following are just a few advantages of scheduling your Instagram posts, in addition to the fact that it's a crucial approach for growth and organisation:
● Saving Time
You probably wear multiple hats, whether you're a business owner, an artist, or a social media manager, and since there are only so many hours in the day, time is money. The primary benefit of pre-planning your Instagram posts is time savings. When you schedule Instagram posts, you get more freedom for creating creative content ideas and other business requirements.
● Stay Consistent
Everyone who manages or creates content for social media will tell you that maintaining a regular posting schedule is one of the keys to their success. If you want to keep your audience engaged, you should provide content at various times of the week, if not every day. Hence, the need to schedule Instagram posts.
● Content Management
Managing many social media accounts might make it challenging to organise your information. Schedule posts to better control your Instagram feed's style, consistency of publishing, and other factors. Doing this avoids hasty or last-minute posts, which raises the standard of all published content.
How to Use the Facebook Creator Studio to Schedule Instagram Posts
Let's go on to the most crucial portion of scheduling your Instagram posts without the aid of third-party programmes now that we've established how critical it is to do so. Using the Facebook Creator Studio, you can create and schedule Instagram posts from your desktop. To begin scheduling Instagram posts with Creator Studio, follow these steps:
1. Visit the Creator Studio page
To schedule Instagram posts with this method, you have to first visit the creator studio page. After doing this, you will be immediately logged into the pages linked to your Facebook account. Remember that to use this tool, you must have a Creator or Business Account.
2. At the top of the page, click on the Instagram button
You'll see a prompt to join your Instagram account if you haven't already. To connect your account:
Click the button and follow the on-screen instructions.
Continue to the next step if your account is already connected.
Select "Create Post" from the left-hand side after you are connected.
3. Choose whether you want to publish a longer-than-60-second IG video or write a post for your Instagram feed
The Creator Studio does not yet offer the ability to plan Instagram Stories as of the time this article was written. In this example, we'll use the upload to Instagram feed option.
4. Create your post and publish it
It entails making a caption and uploading your content. You can upload videos, carousels, and single-image posts on this screen. A location can optionally be added, with the option to mention persons in the remarks and tag them in the images.
Make sure to tick the relevant box on this screen if you wish to publish the post on Facebook. By turning off comments and adding an alt text for your photographs, you may further personalise your post using the "Advanced settings."
It is strongly advised that you add alt text to your photos to explain what is happening so that those who are blind or visually impaired may understand your content. The drop-down arrow adjacent to the "Publish" button should be clicked.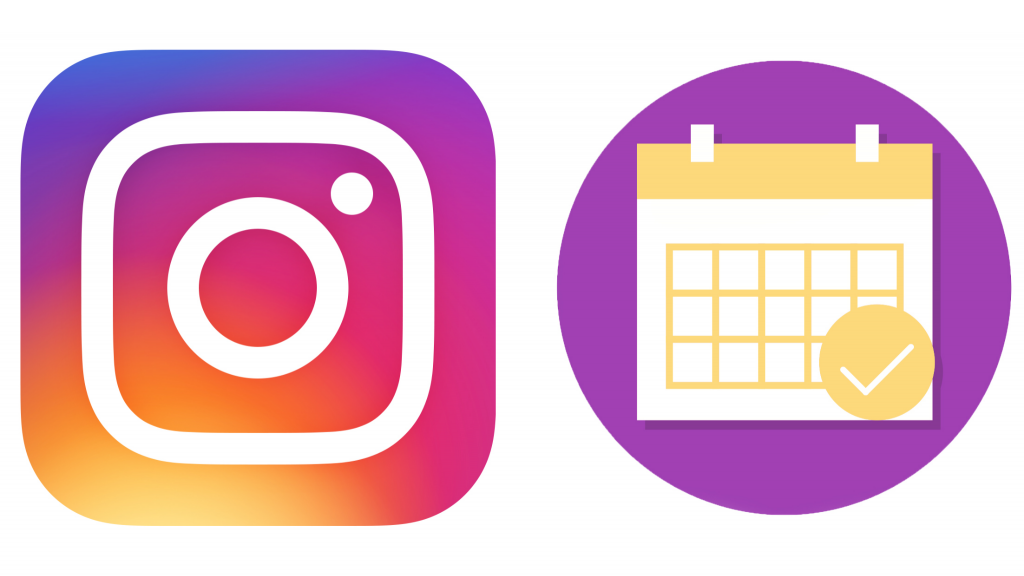 5. The "Schedule" option lets you pick the day and hour that the post will be published
To complete the steps on how to schedule Instagram posts, click the blue "Schedule" button. You can also save the post as a preview so that other team members can evaluate it before it is published. The post will now have the status "Scheduled" in your content library.
You have the option to view, amend, or even publish the post right away at this point. To display everything you have booked for the upcoming week or the remainder of the month on a calendar, use the "Calendar" option on the left-hand side.
Your content schedule is sent to you, allowing you to make any necessary changes. To open and edit any previously published posts, click on the post title.
The Bottom Line
Your audience will grow accustomed to your content if you are regular with your Instagram postings, which will help people view your business as dependable and steady. In order to improve productivity and guarantee that the content you need to reach your audience on time is delivered, start scheduling your Instagram posts.
Enjoy This Article? You May Also Like: