Hey there, are you finding it difficult to recover a disabled or deleted Instagram account? If yes, then you're in the right place. This article will take you through the steps on how to recover disabled Instagram account. But before that, we'll look at some of the reasons your Instagram might have been disabled. So, you won't make the same mistakes again.
There are many reasons your Instagram account can be disabled/deleted. In most cases, you've probably violated Instagram's terms of service or community guidelines. To reactivate you're disabled/deleted Instagram account, you can reactivate your account manually, password reset, recover with SMS, or by Contacting Instagram Support. 
If you're currently shadowbanned on Instagram, check out our How to Remove Instagram Shadowban Guide or if you need to Remove Instagram Action Block. Lastly, if you are suffering from the Instagram Login Error our Instagram Login Error Solved Guide will help you with that too!
Key Takeaway
A disabled Instagram account is one that Instagram has blocked due to a violation of the platform's terms and conditions. This could be caused by anything from posting obscene material to inadvertently attempting to use an automated software program on the account.
There are several reasons why an Instagram account can be disabled, including posting inappropriate content, spamming, using automated software, or violating the company's terms of service. It is essential to be aware of these potential triggers to avoid having your account disabled in the future.
Recovering a Disabled Instagram Account
When Instagram has disabled an account, it may be possible to recover it by submitting a request to reactivate it. The first step is to gather all necessary documentation and information about your account.
This should include screenshots of content posted on the account as well as any messages sent from Instagram regarding why the account was disabled and what steps must be taken to have it reinstated.
Once this information has been collected, contact Instagram directly with your request via their online form, email, phone, or other direct contact options.
It's worth noting that, for starters, Instagram remains one of the most famous social media platforms globally. It's currently one of the leading social platforms for Influencer & digital marketing.
What's more…
Instagram is becoming increasingly popular because brands now use it to convey their content to a broad audience.
Businesses are now using the platform for marketing, and Instagram is getting firm with its conditions/policies. Similarly, when you violate any of the terms or policies on Instagram, your account will likely be disabled or deleted.
Sadly, Instagram never informs users why their accounts have been deleted or disabled. This makes it difficult to understand why it happens.
If you're an influencer or marketer on Instagram, you'll typically have great responses from all around the world- no matter the products you use for marketing.
You can earn money by becoming an influencer if you have massive and loyal followers. However, when your account is disabled, all your activities on Instagram will be put on hold.
Fortunately, it's not too hard to recover your Instagram account in most cases.
It's now time to take a deep dive into the subject of recovering a disabled Instagram account.
Why Does Instagram Disable Accounts?
There's no denying the fact that Instagram has strict terms and policies. If you don't read these terms and policies, you might do certain things that'll make Instagram disable your account.
Instagram doesn't directly disable accounts. Instead, they strike on your post that violates their terms and removes it.
If you repeat the same mistake consistently, then they'll disable your account. When posting content on Instagram, you cannot show R-rated content to your followers. Given that the platform is pure and goal-oriented, they don't accommodate such content.
When your account is disabled, it'll be logged out automatically, and you'll be asked to log in again. After logging in, you'll be notified that your Instagram account is disabled because you violated Instagram's terms and conditions.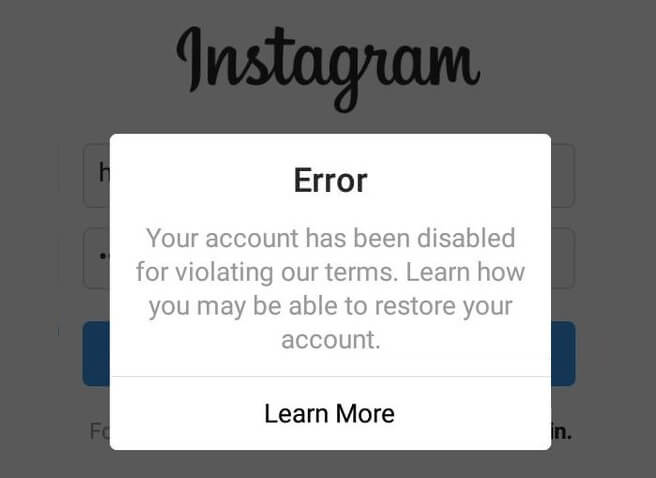 If you send R-rated content to anyone on Instagram, there's a high chance that your account will be disabled. Any graphic violence, hate speech, illegal activity, or R-rated content could increase the chances of having your accounts disabled.
How to Recover Disabled Instagram Account
Tried accessing your Instagram account only to see a pop-up notifying you that you're disabled?
That's not the end of the world, and it's possible to recover your Instagram account.
Here are some ways to recover a deleted Instagram account and put things in order: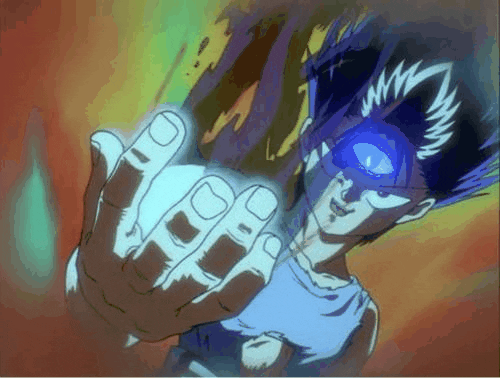 1. Reactivate Your Instagram Account
This is one of the ways to recover a disabled Instagram account. To reactivate your Instagram account:
Open your Instagram Application: if you must reactivate an account that has been disabled temporarily, then you need to log onto your account again. Even though this might look like a simple step, it's more complicated than it seems because Instagram is quite strict about reactivating accounts. Always remember that whenever you deactivate your Instagram account temporarily, Instagram will only deactivate it for a week.
Input your username and password: if these details can successfully restore your disabled accounts, that means your account is active again. On the contrary, if this step doesn't work successfully, then you'll need to reset your password.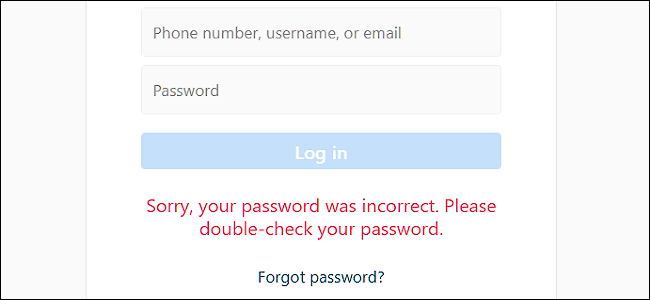 2. Reset Your Instagram Password
If you try recovering your Instagram account and it's unsuccessful, you can try resetting your Instagram password.
This strategy works perfectly for those who don't remember their Instagram password again. It's a great way to change the password to something you can't easily forget.
Security experts advise that you shouldn't use the same password in more than one account (social networks, online bank, mail, etc.)- though, a lot of people find it difficult to follow the advice. They prefer to have a single password for all their online accounts.
Here are a few steps you can follow:
Click on the forgot password link located under the login button
Insert the email you used to create the Instagram account. Afterward, you'll receive an email with steps for password resetting.
Once you can log in successfully, you can easily change your password by navigating to the access settings from the user profile. Click on the three links in the screen's upper right position. Afterward, you can then change the password.
Let's assume that you forgot your username and email; here's another option that you can use to recover an Instagram account.
3. Recover Instagram Account with SMS
If you have the most recent update of the Instagram app then this method is for you! You might want to ask: Is it possible to recover my Instagram account without email or Facebook? If yes, how?
Well, the answer is straightforward.
Simply insert your phone number in the password recovery screen. Afterward, you'll receive an SMS containing a password recovery link. But then, it's essential to insert an easily accessible phone number.
Also, note that this method works best on the Instagram app and not from a PC.
How to Avoid Instagram Disabling/Deleting Your Account
If you cannot recover your Instagram password, didn't deactivate the account, or don't even know what's going on; the best thing is to review Instagram's terms of use to ascertain if your account has been deleted.
It's good to know that the probability of recovering your account depends solely on the gravity of your violation.
1. Avoid Breaking Community Rules
If you're trying to avoid having your Instagram account banned, it's best you follow the community guidelines to the dot. One of the biggest reasons accounts get shut down is for botting or inappropriate content.
Below are some conditions that violate the community rules:
You'll not be allowed to publish partially nude, illegal, sexually suggestive, unpleasant or discriminatory photos
You shouldn't use the comments section of the photos to insult, intimidate, harass or threaten another user
You shouldn't use Instagram's service for unauthorized or illicit purposes that violates the community rules on Instagram
No users should publish confidential or private information on Instagram. Examples of sensitive details are non-public email addresses, national identity numbers, telephones, or credit cards.
Your account is likely to be deleted if you continuously infringe on the intellectual property rights of other users.
Identity theft and transfer of accounts:
You're not allowed to sell or transfer your Instagram account, username, or followers to another person. Additionally, Instagram forbids the creation of accounts for someone else
You must not use web URLs or domain names without the prior written consent of Instagram.
2. Avoid Violating Instagram's Terms Of Service
If you don't want your Instagram account to be deactivated, then you need to comply with the following terms of service:
You need to be above 13 years
Never transfer or sell your Instagram account to another person
You must not access Instagram API
Be respectful of other members
Never use Instagram for illegal purposes
You must not transfer any destructive code or virus
Never share your password with anyone
You must be accountable for all actions on your account
What Happens If You Can't Recover Your Disabled Instagram Account After the Steps Above?
Alternatives to Recovering a Disabled Account
If you cannot recover your disabled Instagram account, there are alternatives, such as creating a new account using the same name and/or profile picture.
However, it is important to note that this will not allow you to use the same username as the previous account.
Additionally, suppose the reason for the original account being disabled was due to violating Instagram's terms of service. In that case, any future accounts created by the same user will likely be also subject to suspension.
Step-by-step guide on how to recover disabled Instagram account
1. Gather the Necessary Documentation and Information:
This includes screenshots of content posted on the account as well as any messages sent from Instagram regarding why the account was disabled and what steps must be taken to have it reinstated.
2. Submit a Request to Reactivate the Account:
Contact Instagram directly with your request via their online form, email, phone, or other direct contact options.
3. Wait for a Response from Instagram:
Once you submit your request to reactivate your account, you should wait for a response from Instagram regarding their decision.
It is important to note that this process can take several days or weeks, depending on the number of requests that need to be processed.
4. Follow Best Practices for Instagram Use Going Forward:
To ensure your account remains active and in good standing, it is crucial to adhere to Instagram's terms of service going forward. This includes avoiding spamming, automated software usage, and posting inappropriate content.
After attempting all the methods above and you're still unable to recover your Instagram account, it's best to contact Instagram Support directly.
How to Contact Instagram Support
1. Open Instagram Facebook Page:
The Instagram Facebook page is the best place to go to if you want to send a direct message. You can click here to get started.
2. Access Instagram's Help Center from the internet:
Here, you can find instructions, report broken features, and report accounts that violate Instagram's rules.
3. Tap on the "something's not working" option from your account:
If you're finding it hard to log in to your Instagram account, click on the "I can't log in" option to get more account recovery instructions.
You can imagine that Instagram receives many messages and complaints from users. If you want to get a response, here are some things to consider when writing the message:
Add your username in the message (but don't include your password)
Include a screenshot in the message. That way, the support team can easily understand the problem
Be specific and go straight to the point. Instead of saying "I can't log in," it'll be more beneficial to clearly state the problem you have and the measures you've tried before
Don't sound upset. If you send an impartial and clear message, you're more likely to get a response.
Conclusion
That's it for now.
Recovering a disabled Instagram account can be difficult, but it may still be possible with the right information and appropriate steps. It requires patience and attention to detail.
Also, gathering all necessary documentation and information before submitting a request for reactivation is essential to reinstate your account. Additionally, it is essential to follow best practices for using Instagram going forward, such as avoiding inappropriate content or automated software use.
Following these steps on how to recover disabled Instagram account can help make sure your account remains active and in good standing.
Until next time.
Please do reach out to us if you have any kind of doubts or questions.
Enjoy this article? You might also like: