If you're working in the tech industry, you ought to know that this is a very competitive sector. It's also an ever-changing field, with all the developments brought about by technology. So if you've long been working in tech, this means you've got to upgrade what you know. Perhaps some techniques previously considered as workable and accurate are now obsolete. This is where the need to market yourself begins. Thus, this article explains how to market yourself in the tech sector.
With tight competition in the tech industry, marketing yourself gives you that opportunity to get a strong and good market share. If not, you may only lose clients—in favor of the competition. If you want to keep a strong career, then promoting yourself is a good way to convince potential clients to choose you and not other tech professionals.
With that in mind, you've come to the right place as here you'll be given some insights on how you can market yourself in the tech sector.
Table of Contents
     1. Write Blog And Content Posts
If you don't have a website yet, then you're definitely missing out. As a tech professional, you should know that there's all that buzz with digital marketing, and this is for a good reason. Digital marketing is one of the best marketing techniques to expand your market share and make yourself known. And one of the best tactics with digital marketing is writing blogs and content posts.
That said, here are some tips you can apply for better content marketing as a way to market yourself in the tech sector:
Have A Content Marketing Strategy: This means planning the topics you're going to post about and the regular schedule you're going to have.
Employ A Fresh Mindset: This means only putting up content that's up-to-date.
Strong And Measurable Goal: Make sure the content you're posting has a goal and a call to action for your readers.
Write In-Depth Content: To show your expertise and knowledge in your field and not just shallow and haphazardly made content.
Post Your CV Or Résumé on your website: This is so potential clients visiting your website will get to know you and your expertise. If you need help in this regard, why not try this out?
As you apply all these tips, the goal you ought to achieve is to ensure that you get yourself out there and spread the word about your existence as a tech professional.
     2. Identify Your Target Audience
Understand your potential clients, customers, and even your employers in and out. This means taking the time to identify and research what piques the interest of your target clients and customers. If not, then you may be wasting your efforts with getting the word out about your existence but still not reaching your target audience.
When you take the time to get to know your target audience, clients, or customers, you're ensuring that you're of value to these individuals. This means that your target market now understands what you can do to solve their problems by providing your expertise.
To help you out, here are some tips and tricks on how you can identify your target audience:
Segment your target market into different demographics, like age, income level, and gender.
Build stronger customer relationships, so that little by little, more clients will be able to take your word for it that you're an expert in the tech/IT field.
Conduct market research, such as through putting out surveys and focus groups.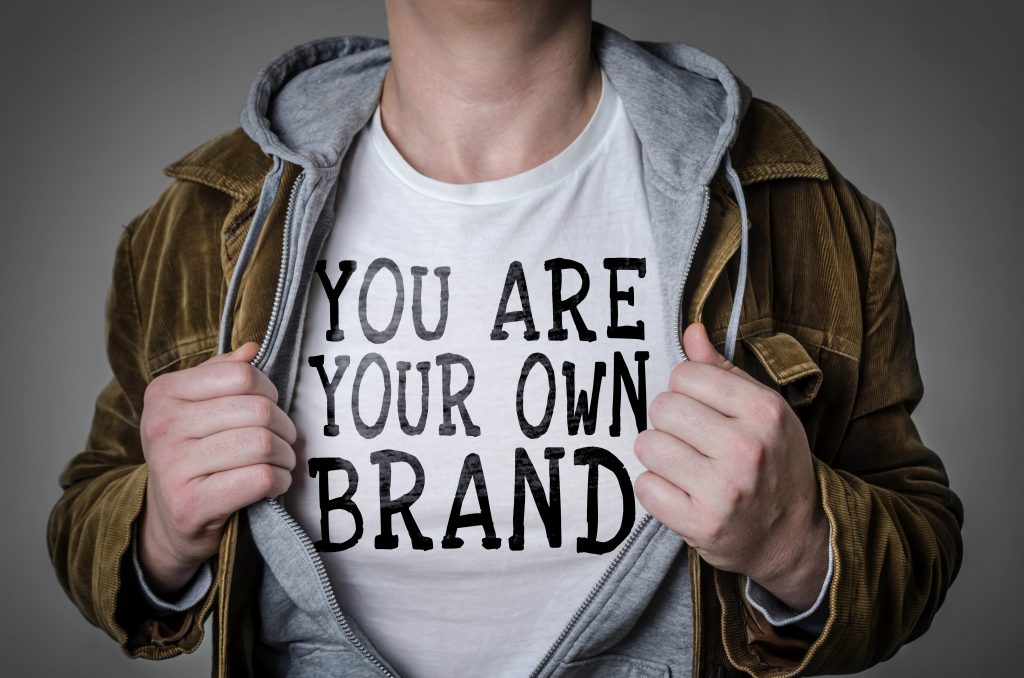 3. Leverage Email To Your Advantage
Another resource that you should take advantage of in order to effectively market yourself in the tech sector is email marketing. This is free, and it's still one of the most effective ways to get the word out about your existence as a tech professional. In your email, reach out to other colleagues and potential clients by informing them about what you're doing, what you can offers, and your clients' success rates when working with you.
Be sure that you're using email effectively to demonstrate the most impact to your recipients. Here's how this can be achieved:
Get personal, which means adding personalized touches to your email for every recipient and not just mass sending to as many recipients as possible.
Automate your emails so you can scale the results and go through your conversion rates.
Keep your subject line brief but concise so your recipients are going to open the message and not just send it directly to their spam.
Be as relevant as possible to your audience, such that your email recipients will be eager to send you back a message and not disregard your email after skimming through it.
Build a subscribers list so it's easier for you to identify whom to send emails regularly and be more efficient with your email marketing process.
     4. Identify Your Unique Selling Point (USP)
A brand's unique selling point (USP) is usually used and identified in the sales department. But this is also applicable and useful for you as a tech professional trying to market your expertise and existence. As an individual, your USP refers to your edge against other tech professionals. When you're able to know and identify what this is, it's easier for you also to convince would-be clients to choose you and not the competitor.
Your USP as a tech professional can be anything from seminars and training you've attended, further education, past experience, and even personal interest that gives you an edge against other tech professionals that may not have a personalized field of expertise.
With that in mind, here are some of the best actionable tips on how you can identify your USP:
Put yourself in your clients' shoes so you'll be able to know and analyze what their needs are. When this is done successfully, then the direct result is that you're able to provide solutions to your clients for all of the tech-related issues they may be struggling with.
Discover the reasons your present clients are supporting you, as these reasons would show you what your true edge is against a competitor's.
Conclusion
In the tech industry, your career and profession are your business. This means that the only way you can reach your target clients and stay competitive is to market your name and your professional career. If not, then you can be sure that the competition will always be the one enjoying the attention from your target audience and clients and not you. To survive in the ever-changing and diversifying tech sector, marketing yourself is the key to success. Start by applying any or all of the tips in this post on how to market yourself in the tech sector.
Enjoy this Article? You May Also Like: