A YouTuber has built an audience via the creation of video material aimed at teaching, amusing, reviewing, or entertaining on the internet. There are several inventive methods for making money on YouTube. The establishment of various revenue streams, whether through side hustles or enterprises, is what allows you to generate money more quickly and easily. This post is a comprehensive guide containing eight simple tips on how to make money on YouTube. Sit back, relax, and enjoy reading!
Why Become a Content Creator on YouTube?
Many experts believe that YouTube is an easy and swift way to gain money. Simply take out your camera, shoot a video, and upload it to begin earning money. YouTube's algorithms are always attempting to increase new video producers' views and make them more visible to users.
In addition, if your content can provide value to the audience and are hardworking and consistent, then becoming a content creator on YouTube is a lucrative career by all means. Let's quickly look at how to make money on YouTube without further delay.
How to Make Money on YouTube: 8 Tips for Success
Here are the eight most effective tips for success as a content creator on YouTube.
1. Sell Merch with Print on Demand
Platforms such as Printify print-on-demand are one of the best YouTuber merchandise solutions. It allows gaining extremely profitable ROI with the help of your YouTube channel.
If you are a content producer and an entrepreneur, you most likely already have a product for sale linked to your YouTube channel.
Your channel's merchandise should symbolize and nurture your audience's interaction with you. It means that your goods should be one-of-a-kind and reflect your personality.
As part of the ways on how to make money on YouTube, here are the simplest steps to sell your custom products on print-on-demand and promote them with YouTube Marketing.
Choose your niche.
Create a unique design that is true to your brand.
Create your product mockups with POD (you don't need to maintain an inventory while selling on POD – all items will be made per order based on your digital mockups).
Make your online store and list the products you created.
Activate your YouTube Partner product shelf
Promote your products on your YouTube Channel.
2. Create Sponsored Content
Brands will start approaching you as your YouTube channel develops to commission you to create videos featuring product placements for them. This type of direct advertising is similar to affiliate marketing.
YouTube's sponsorships are a type of indirect monetization technique, meaning it guarantees income even if YouTube, for one reason or another, demonetizes your content, thus making you lose out on ad revenue.
YouTubers often use the hashtag #sponcon to signal that their content has a sponsor – a tactic that garners honesty and results in audience trust.
The brand that will sponsor you pays you directly after a straight negotiation. They will also want to hear from you if you have a sizable and/or active following that they could target. Make sure not to oversell it and adhere to the sponsor's guidelines.
3. Try Affiliate Marketing
Affiliate marketing is another profitable way to earn or how to make money on YouTube.  You can promote brands as an affiliate marketer and use product placements, other forms of content, or testimonials.
Affiliate marketing is the practice of advertising goods or services produced by another company in exchange for a commission. There is typically a minimal barrier to entry because there is no risk on the brand's end.
4. Join the YouTube Partner Program
YouTube's users may access exclusive features on the website through the YouTube Partner Program.
Partners can access various revenue options, such as YouTube Premium membership fees and video adverts. You should have at least 1,000 subscribers and 4,000 watch hours over the last 12 months to be eligible to join the program.
Some important terms and conditions of the YouTube Partner Program are as follows:
You must be at least 18 years old if you want your followers to be able to pay to have their words highlighted in your live chats.
You must follow the Community Guidelines and the YouTube Partner Program regulations.
You must be in the country where the feature is available.
It is also of note that being part of this program can boost your status and reputation as a legitimate YouTuber.
5. Get Patreon or a Similar Fan-Funding Service
Making a community for your biggest supporters and followers is one of the finest methods on how to make money on YouTube. Patreon is one of the easiest venues for this job that is currently available. It's a fantastic tool for creators to gain direct support from their followers.
You provide your community access to various membership benefits, such as bonus material or behind-the-scenes access on a pay-only platform, in exchange for typically a small monthly fee.
Make sure to be transparent about how the funds will be used and provide alluring incentives for bigger donations. More donations and bigger commitments are likely to come in if you can give your fans the impression that they're getting something special for sticking with you.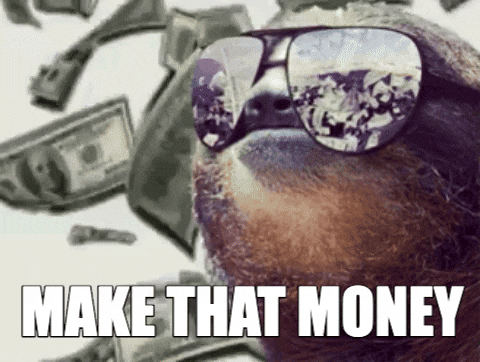 6. License Your Content to Media
You can sell the rights to a popular viral video you create. If your videos go popular, media outlets could contact you for the rights to utilize them. Additionally, you may submit your films to a marketplace like Trusted Media Brands.
YouTube is used by several well-known media outlets, like NBC, CBS, The Weather Channel, FOX, and CNN to source video footage for their websites. Hence, you can license your material to the media to increase your YouTube cash stream.
7. Use Crowdfunding or Kickstarters
Crowdfunding is one of our picks on how to make money on YouTube. It is a terrific approach to making something happen when all that stands in the way of an idea being carried out is money. A sneak peek or "preview" that gets people interested is sometimes provided by popular creative projects that are being crowdfunded.
Through crowdfunding, you may solicit contributions from your subscribers and supporters. Typically, depending on how much they pay, they will receive benefits like early access to the project or a seat at a private Q&A.
8. Improve Your Content to Increase Traffic
Last but not least on how to make money on YouTube is quality traffic. What a single YouTube channel may earn for every 1,000 ad views is  $18, or $3-$5 for each view of their video. For you to get paid, a viewer must click an ad or watch the video ad for the full 10, 15, or 30 seconds. You won't receive a payment if your video gets millions of views, but no one sees or clicks on the ads.
With all this considered, creating valuable content and connecting with a large audience can pay off.
Because YouTube thumbnails are the first thing a viewer sees, they must be optimized. This method is relatively straightforward thanks to image-editing software like Canva. To create a strong thumbnail, you don't need a Ph.D. in rocket science; you can even create a template using a particular typeface and layout.
Besides thumbnails, make sure your content itself is of high quality. Respect your audience and communicate with them; success is sure to follow.
Final Thoughts
So, these are some of the most successful methods to reasonably earn money from YouTube. The best way to leverage full benefit is to start a print-on-demand business and promote it on YouTube.
In this way, you will be able to build a community of your target audience that you can interact with and improve your work.  You'll have two amazing earning sources with POD and a monetized YouTube channel. Got any further questions on how to make money on YouTube? Please use the comment box below
Enjoy this Article? You May Also Like:
About the author: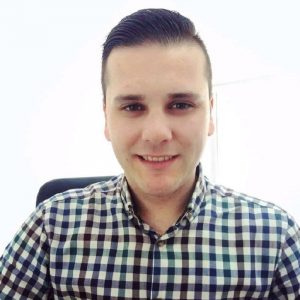 Filip Nikoloski is a Partnership Specialist at Printify. Printify is a transparent print-on-demand and dropshipping platform designed to help online merchants make more money in a simple and easy way.