Nowadays, all businesses are affected by the number and quality of very public Google reviews. Before anyone makes any purchases, they check the online reputation of the company in question.
Let us have a look at the following:
Why Google reviews matter
How to use Google reviews to your benefit
A simple way to create a review marketing strategy for your everyday business
Why Google reviews are important
The main reason why Google and all other kinds of reviews matter to businesses across industries and regardless of the size all boils down to something called social proof.
Social proof refers to the phenomenon where people mimic the behavior of others. This is especially common in situations which are new, and one might feel unsure of how to act. It is a psychological occurrence that Robert Cialdini initially popularized.
Thanks to social proof, people tend to ask their friends and relatives for recommendations before buying. Due to the growing number of online purchases made daily, and sometimes at odd hours, people also look at the public Google reviews about the company in question.
Next up, we will look closely at why you need to create a Google reviews strategy for your business – ASAP.
1. Boost organic SERP visibility
Did you know that it might be impossible for potential customers to find you online if you have bad Google reviews or a very negative overall star rating?
Google has said that its algorithms will try to pick up the fact that a company has many bad reviews. Furthermore, they have implemented the review snippet structured data that will pop up in any Google search.
In plain English, this means two things:
Google reviews affect your search engine visibility
Your star rating might be automatically included in search results
Those two facts combined mean that every business needs to pay attention to its online reputation – fast. Otherwise, they risk not showing up in Google searches. And if they do show up, the results might not be desirable and will end up driving customers away to competitors.
2. Control online reputation
No one is perfect. Each business has a slip-up or two every once in a while. What matters the most is how the mishaps are dealt with.
If an unhappy customer finds you online and gives you a bad Google review, you must reply promptly. This is a great way to take back some of the control.
By answering the bad review, you can gain some control over the situation and show to others reading the Google reviews later on that you care about your customers' opinions.
Furthermore, answering positive Google reviews is also a great way to show that you care about your customers. You can control the conversation about your business online by simply thanking customers for leaving a review.
Pro tip: Do not copy-paste your replies to all Google reviews! This will be seen as a sign of disinterest. Remember to personalize each answer at least to some extent and avoid keyword stuffing your replies.
Reply to people as you would reply to them face to face!
3. Add credibility to your business
The more Google reviews you have, the better. When considering buying from a company, potential customers look at three deciding factors:
Number of Google reviews
Quality of Google reviews
Recency of reviews
In other words, a business needs to focus on getting Google reviews on a regular basis. And a lot of them! A handful of Google reviews is a good starting point for companies starting out, but more established businesses need to have a lot more reviews.
Additionally, one must pay attention to when the Google review was written. It is already shown that the more recent one's Google reviews are, the more credible they are deemed and the better the impact on SEO rankings.
Therefore, you should carefully review your review marketing strategy to ensure that you are getting those important reviews regularly. Some potential customers might not even take into account reviews that are written more than six months ago.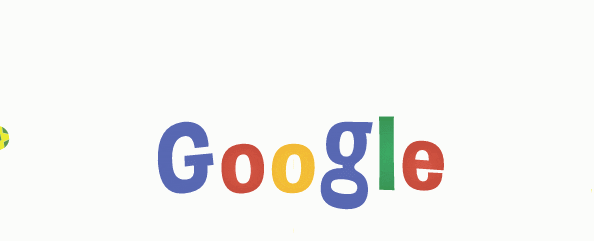 How to use Google reviews effectively
Now that you know why Google reviews are important, let us go over how to request Google reviews AND how to use them to their fullest potential.
1. Asking for Google reviews
If you have previously trusted that people will just automatically give you a raving Google review if they like you, think again.
First and foremost, you need to make leaving a Google review as effortless as possible for the customer. Sure, you might get some negative reviews as well when you ask all customers for feedback, but this is only a positive thing in the long run. Keep in mind that you should never incentivize your review requests or censor who you ask them from.
Just send a review request to all customers to get the best and most authentic results!
The simplest way to request Google reviews from all customers is to include a direct link to your Google Business Profile for any direct communication you have with your clients.
Places to add a Google review link
Order confirmation message
On website
Your email signature
Review request email
Newsletters
After customer support interaction
Social media channels
How to phrase Google review request
A good rule of thumb is to keep your message short and sweet. You should also emphasize the importance of hearing each customer's genuine opinion – and that hearing it helps you further improve your services.
One great trick is to ask your customers for a small favor. Interestingly, people are prone to give you a review, if you phrase it as a tiny favor. Do not forget to highlight that it only takes a few seconds on their part and that you would be forever grateful.
Let your personality shine through! There is no need to be overly formal when sending your review requests if your style is more laid back in all other communication. Then again, keeping to a very formal tone of voice might be a good thing when reaching out to B2B customers.
2. Embed Google Reviews on Website
Once you have Google reviews, it is time to put them to use. Embedding Google reviews to your website is a surefire way to get the most out of them.
Manually copypasting reviews from third-party sites is not the way to go here, but companies should rather use a Google review widget.
Review widget basics
A simple definition of a review widget is that it is a unified display of reviews that is showcased to website visitors.
A review widget can be shown to all visitors as an in-page widget or set to be used as a popup and shown based on time spent on the page or pixels scrolled.
A simple way to add a review widget
There are many solutions out there for embedding Google review widgets to your website, but here is one example of how simple the process can be.
Import existing reviews
Customize widget
Add to a website with a simple script (no coding skills needed!)
And that is it. No hassle, and you can start leveraging their power in mere minutes.
Benefits of having a Google review widget
Increase trust
Relatable content for visitors
Visually engaging content
Get more leads and sales from website traffic
Create and implement a Google review strategy
As Google is the leading search engine used to search for information and companies, companies must have good Google ratings. Not having a working strategy to collect and display reviews on one's website can mean losing business and closing up shop for good.
Luckily, creating and implementing a review marketing strategy is not rocket science but something everyone can do.
Enjoy this Article? You May Also Like: