How to Find Viral Content on Instagram? Instagram has over 1 billion monthly active users, with more than 95 million photos and videos being shared each day. Anyone with a smartphone and a passion to create content can hop onto the network and start posting.
With so many photos and videos being shared each day, how can one successfully get views, likes, and comments on their content?
With viral content of course!
We all know what type of content I am talking about. That one post that is all over the Instagram Explore Page with millions of views, likes, and comments.
The Webster Dictionary Defines Viral as:
Viral (noun): relating to or involving an image, video, piece of information, etc., that is circulated rapidly and widely from one Internet user to another.
Viral content is content that has caught the attention of a social community, typically the community is large in nature like Instagram, Facebook, Youtube, or TikTok.
For example with Instagram, as the content starts to gain some notoriety in the community Instagram takes notice. The platform then starts to promote the content on other feeds in order to increase the engagement and user session time.
Of course, the way the Instagram Explore Page Algorithm is working, it's testing User Generated Content from different Instagram creators to see what a specific audience engages with. This is how Instagram and other social platforms build their data for their Ad Audience Networks.
In some instances, a piece of content can go viral across all communities but is typically fairly rare.
Just below we are going to dive into What is Viral Content on Instagram and How Can You Use it To Increase Your Following.
How Do You Know If Something is Viral on Instagram?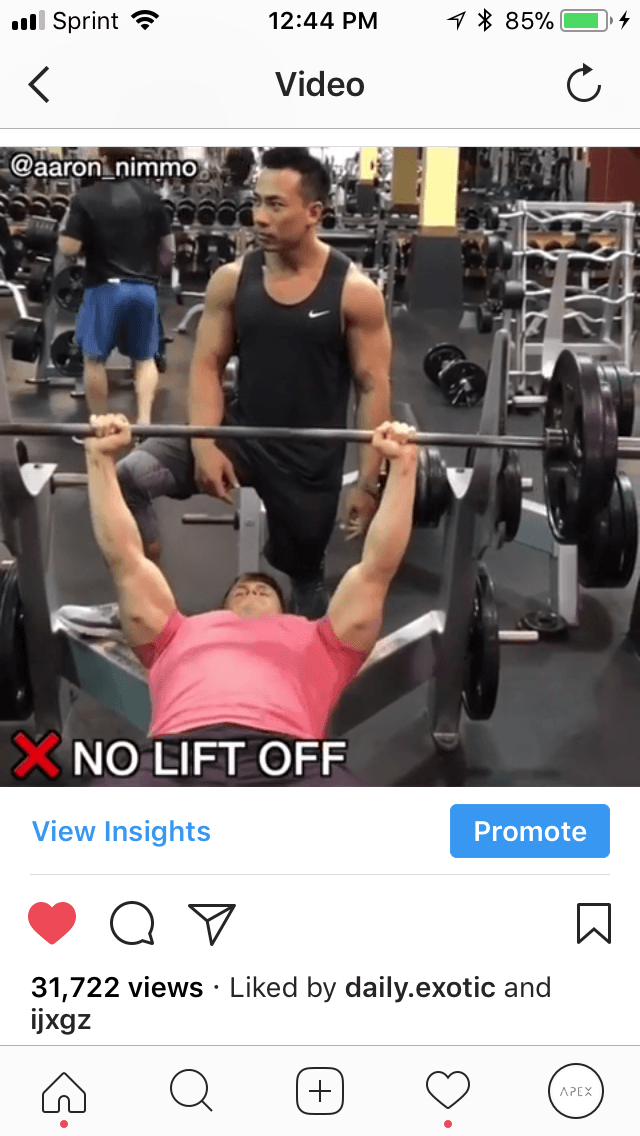 Most of you probably have a basic understanding of Viral Content on Instagram.
You're probably thinking about all those cool videos of people doing crazy things that have millions of views with thousands of comments. Well, you're mostly right!
The Viral content that you are picturing in your mind is something of a supernova.
However, a post has gone Viral on Instagram when it has a significant increase in both reach and engagement when compared to the average engagement rate of the Instagram account.
Meaning, that in order to grow effectively and efficiently you DO NOT need to focus on hitting home runs every single time when it comes to viral content.
Simply, if you are consistently posting content that continuously surpasses your account's average engagement rate then your account is going viral.
Let's Dive in on How to Discover Viral Content on Instagram!
Best Methods to Find Viral Content on Instagram
When trying to unearth Viral Content from the vast world that is the Instagram platform there are key areas you need to be on the lookout for. Remember that all the content you are retrieving should be High-Quality content.
#1: Instagram Explore Page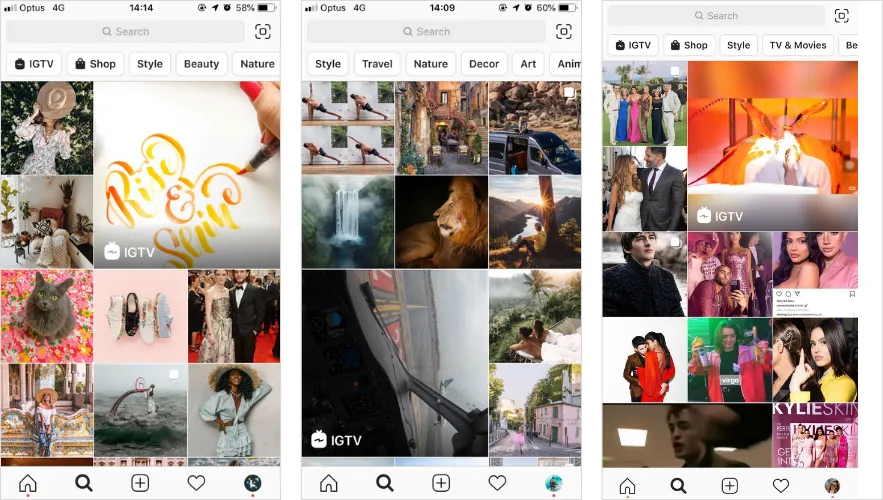 This is a no brainer. The Instagram Explore Page is going to one of the best places to find Viral Content on Instagram within your niche. Instagram's Popular Page is a collection of images and videos that are geared to make the user stay on the platform. Since
Viral Content is one of the best pieces of content with a high audience retention rate, it would make sense that the best spot to find this content would be on the Instagram Explore Page.
Batch Testing
It's widely known in the social media marketing community that Instagram's Algorithm runs off Batch Testing. You might be asking yourself. "What is batch testing?"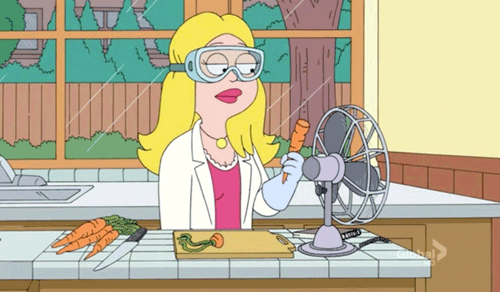 The way Batch Testing works is:
When you first post your content on Instagram. Instagram shows your content to a small batch of your followers.
Based on metrics like your following & average engagement rate, Instagram conducts an analysis of your content. If your content passes a certain threshold for Key Performance Indicators then they promote your content to the next batch.
This process is repeated until your content is promoted to an extremely wide variety of audience batches. Essentially meaning your content is being promoted on a vast number of Explore Page Feeds. In essence, your content has gone viral on Instagram.
#2: Check Viral Instagram Influencers
The next stop on our journey on how to find Viral Content on Instagram takes us to one of my favorite spots, Influencers!
Instagram Influencers are individuals that have established an extremely dedicated following, either big or small. Yes, there are such things as Micro-Influencers.
Influencers are typically native to any platform they have a well established following on. That's because they want to produce content that excites their audience. This means that they produce content that is fitting to the platform and the demographics of their audience on there.
Thus, if you're in search of viral topics on Instagram. Then you need to look at some of your Viral Instagram Influencers. Instagram Influencers are producing the perfect content for you to gather viral content ideas from.
However, make sure that you're doing your research with Influencers that are withing your audience niche. You wouldn't want to get viral content ideas from a Meat Factory if you have a Vegan Audience.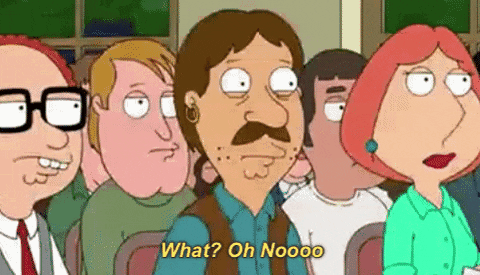 The best way to tell if an Instagram Influencers content has gone viral is to simply look at the top 10 posts to determine an Engagement Rate. Then find content on the account's feed that has significantly surpassed that. This is the content you want to be reposted on your account.
This content is the prime pickings of Influencer accounts meaning it's going to cause a serious spike in engagement and social reach on your account.
#3: Check Other Social Media Platforms
Don't make Instagram the only platform you utilize to search for Viral Content.
For example, Facebook, the older brother of the two social media platforms, has copious amounts of viral content. The best thing about Facebook is that you can find niche-specific groups and sub-niches making the availability of niche-specific viral content abundant.
In addition, the two platforms are intertwined making it easier to transfer content from one platform to another.
Also, Facebook Watch just came out recently causing there to be a plethora of video content, both long and short form. Don't just dig for viral content on Instagram, check out other platforms for those hidden gems.
TikTok has Tons of Viral Content
TikTok is a young but well established social media platform that is taking the social community by storm.
If you remember Vine at all, TikTok is a very similar Short Video Platform like that. However, they offer a far greater video editing service and music integration.
Due to TikTok's age, organic reach on the platform is huge! This means that a lot of content every single day is going viral on TikTok. Making it easier for people to grow a following and audience on the platform.
That's not all, social media managers are starting to repost TikTok content on other social media platforms. They are achieving huge engagement boosts on these posts indicating a perfect source for viral content.
In addition, if you haven't created a TikTok account yet then don't fall too far behind. This platform is growing fast and you can build your influence and audience extremely fast on this platform. Take advantage while the fire is hot.
#4: Check Instagram Hashtags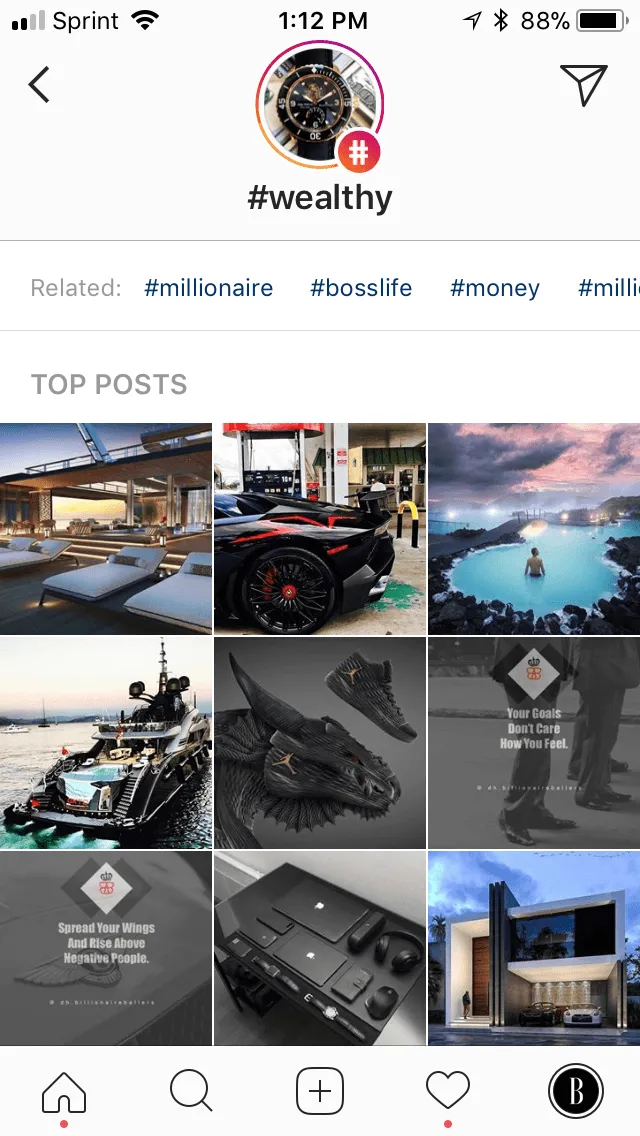 If you are looking for content that is going viral for a specific niche on Instagram. Then a great place to check is going to be the major hashtags for that niche.
Major Hashtags have the best chances of finding viral content because they are so competitive to rank for. These hashtags need thousands of likes and comments to even get close to the top. This means that only the most trending pieces of content will be located at the top.
Thanks to Instagram's Algorithm, Hashtags can now develop entire communities around them. Thus, for extremely popular hashtags there millions of impressions each day of Instagram users surfing through the feed.
This makes Major Hashtag Feed's perfect real estate for Viral Niche Content. Do a scan of all the major hashtags within your niche, you will be able to find viral content as well as possible influencers to follow for more.
#5: Re-Create Trending Content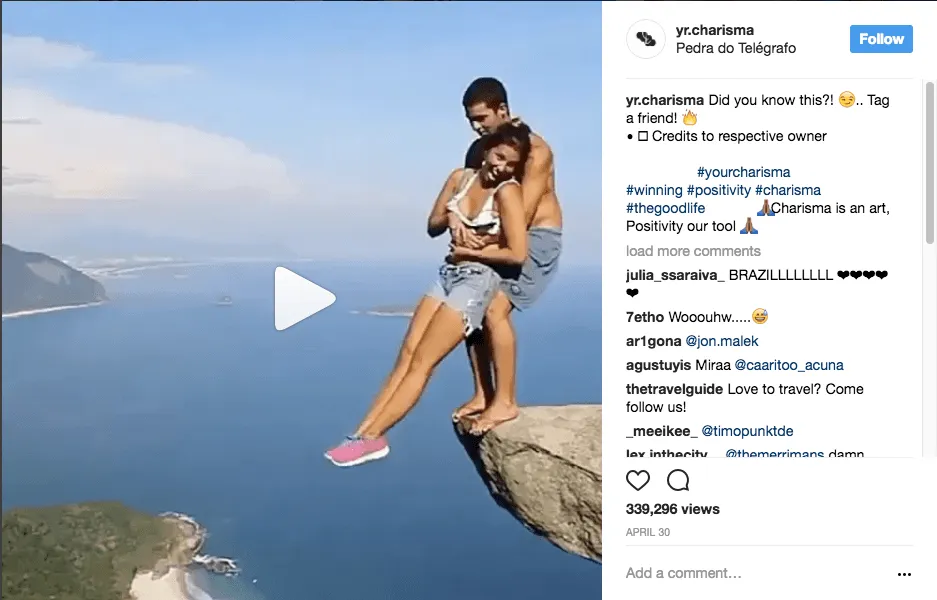 This is for accounts that make enough of an income off social media that they can afford to do this method. For those that are influencers within their niche, this is a great way to create original viral content.
If you're looking for high chances of going viral with your content. Then try re-creating content that is already going viral on Instagram.
For example, we all know that video/images of the people hanging off the rock that gives the impression that they are hanging off a mountain. This went supernova all over Instagram, everyone was reposting the video and photo.
However, some people took the same video with their own personal twist on it. This allows them to take full advantage of the supernova, but they also can increase the hype by personalizing it.
Utilize What's Working Now
Go to accounts that are, as of now becoming famous online and establishing themselves as an Instagram Influencer. Keep it in your niche of course for the best results, but don't be afraid to test content for new audiences outside your niche.
Add Your Personal Twist
Adding your own personal touch can help showcase your creativity and make it more consistent for your audience. As well this will help to deter from some of the Copyright Infringement. However, in order to alleviate all chances of copyright infringement simply cite the source for the original idea.
Note: Always give credit to owners, Instagram is a professional platform. We are NOT encouraging plagiarism or copyright infringement.
Conclusion
When it comes to finding viral content on Instagram there are a ton of avenues to choose from. Some of the best viral content that has been hand-picked by Instagram is showcased on the Explore Page.
However, if you're in search of very niche-specific viral content perhaps take a look at some of the major trending hashtags for your niche. Create a list of top trending hashtags as well as some up and coming hashtags that you can check on a regular basis for viral content.
Of course, while you're searching around on Instagram for Viral content. You will stumble across some Instagram Influencers that are popular in your niche or all of Instagram. It would be in your best interest to take a peek at the type of content they are posting.
This could be a great way for you to generate some viral topic ideas. But make sure to add your own personal twist.
If you have any questions or tips you would like us to add make sure to drop them in the comment section down below!