Last Updated: November 2020
How to cross post from facebook to instagram? Did you know that you can cross-post from Facebook to Instagram seamlessly and with ease? Yes, you heard that right. Since Facebook acquired Instagram, they have been working on better ways to integrate the two platforms. Currently, they have an option that allows you to create and run Instagram Ad campaigns directly from Facebook Ad Manager. In addition, they just recently launched cross-platform messaging.
Both platforms share a mutual advertising interface and features such as audience targeting. Although Instagram has had the option of sharing posts simultaneously to Facebook before now, sharing content from Facebook to Instagram on the other hand is a new feature. There are many cross-posting features in beta stages, so expect constant changes & micro-adjustments.
While some businesses can cross-post from Facebook to Instagram, others cannot at the moment. However, marketers are all excited about this new feature. We will explore this cross-post feature and how you can leverage it to promote and grow your business.
This article will help you to understand what cross-posting means, its benefits, and how to effectively cross-post from Facebook to Instagram.
Let's dive deep.
WHAT IS CROSS-POSTING?
Cross-posting means posting the same message on multiple information channels like social media simultaneously. Cross-posting is different from multi-posting, which involves posting separate identical contents to each information channel.
For instance, you could write a blog and post it on many social media platforms like Twitter, Facebook, and Instagram. Lately, cross-posting has been gaining popularity: many thanks to the increase in the number of social media platforms and their capabilities. Cross-posting gives brands the ability to access different audiences on social media and maximize their content's visibility.
The cross-posting strategy allows brands to share their content and reach out to users on each of their social media accounts without going through the stress of recreating similar content.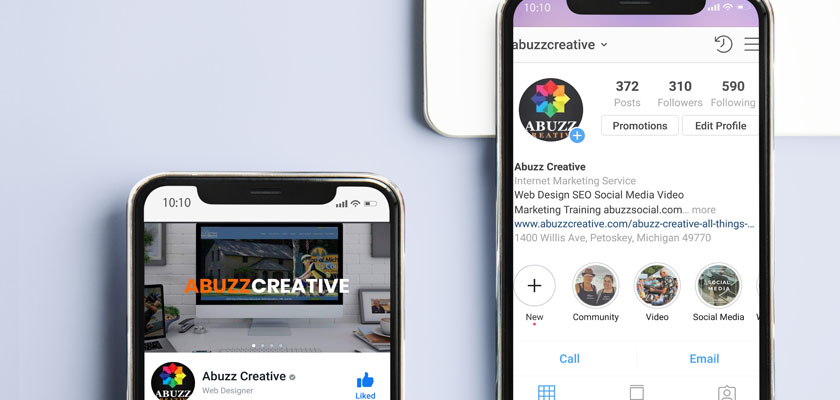 Tips On how to Cross-Post From Facebook to Instagram
There are essential things that you must do before you can efficiently cross-post from Facebook to Instagram. If you have been using the cross-posting feature, we have tips that will certainly improve your experience. As a novice, you don't have anything to worry about because we will walk you through this guide.
Here is a step-by-step guide on how you can cross-post to Instagram from Facebook.
Step 1: Link Your Instagram Account to your Facebook Page
The first step to cross-posting on Instagram from Facebook is to connect your Instagram account to your Facebook page. You can do this by following the process below:
Navigate to your Facebook page and select the "settings" option that's located at the top of the page
From the left navigation page, select the "Instagram" option
Afterward, click on the "log in" option to connect your Instagram account
Now, your Instagram account will be linked to your Facebook page.
Step 2: Go To Your Facebook Page and Create an Image
After you have linked your Instagram account to Facebook, the next step is to create an image post on Facebook. To create the image post, you have to go to the "write a post" option on your Facebook page. Currently, having an image in your Facebook post is the prerequisite to cross-post to Instagram. Most importantly, it has to be a single image and not multiple images.
Also, it's very good to upload images that are relevant to your post so that when people view it on Instagram, they'll be able to understand the message you're passing across. In terms of image size and aspect ratio, there are no specific restrictions to the photo size that you can upload to Instagram. Instagram supports horizontal, vertical, and square images; you can upload pictures of any orientation. Though, Instagram won't support vertical photos that are taller than 4:3 ratios. If you upload any image whose dimension is taller than 4:3, the photo will be cropped on Instagram. It's also good to ensure that Instagram and Facebook posts have the same caption. Additionally, you can include hashtags while writing the Facebook post.
You need to know that hashtags don't look good in Facebook captions. Therefore, it is preferable to add more hashtags to the Instagram post. Alternatively, you can add all the Instagram hashtags as a comment on the Instagram post as most marketers do.
Step 3: Publish To Facebook and Instagram at The Same Time
This is the last step on how to cross-post from Facebook to Instagram. After you've finished creating the post, the next step is to publish the post on Instagram and Facebook simultaneously. To enable Instagram sharing, you need to click and select the "Instagram option" from the "posting option." Afterward, you can log in to your Instagram account with your username and password. Once you've connected your Instagram account, you can check the "cross-post on Instagram" option – as shown below. That way, you can easily cross-post from Facebook to Instagram.
Once you've logged into Instagram on your computer, you wouldn't need to log in again whenever you want to cross-post to Instagram from the same Facebook page.
In such cases, you just need to select the "cross-post to Instagram" option, and your Image post will be concurrently posted to Instagram as well. To effectively utilize the cross-posting feature on Instagram, you need to select the post your content is using with the "POST NOW" option. Otherwise, you won't be able to cross-post to Instagram.
If you try to schedule the Facebook post by selecting the "POST LATER" option, then you'll not be able to cross-post to Instagram. It's also worth noting that you won't be able to cross-post on Instagram accounts that have two-factor authentication enabled. Therefore, if you must cross-post from Facebook to Instagram, you need to ensure that two-factor authentication is disabled from your Instagram account. Once you've published the Facebook post, you can check your Instagram account to confirm that it's now shared live on your Instagram profile.
Anyone who follows you on Instagram can then be able to see the post on their feeds.
BENEFITS OF CROSS-POSTING
Cross-posting makes it very easy for brands to remain active on social media. Rather than dedicating all their efforts onto one platform, they can remain active & engaged on all fronts with cross-posting.
Such active accounts tend to be more popular because social media users enjoy receiving constant updates and content, especially from well-known brands. Nowadays, more consumers are looking to social media to get a feel for some of their favorite brands. Not only that, a lot of major brands utilize social as a means for customer support.
Hence, a lack of social activity might eventually lead to a decline in subscriber rate and loss of engagement.
Cross-posting on social media allows you to use a single content type across many different platforms. Thus, keeping your social media account healthy and active.
In the long-term, cross-posting will help a brand to retain its existing audience, broaden their reach, and attract a new audience.
Here are some benefits of cross-posting:

1. Greater Exposure for Your Content:
Most social media users today have a very strong preference for specific platforms. For instance, a user might log into Facebook and Instagram every day but rarely use Twitter or LinkedIn.
Well, the only way to reach these platform-specific users is to push content onto those platforms. That's why cross-posting is such a valuable tool.
After all, what's the essence of spending time to write an excellent blog if it's only going to be read by a few people.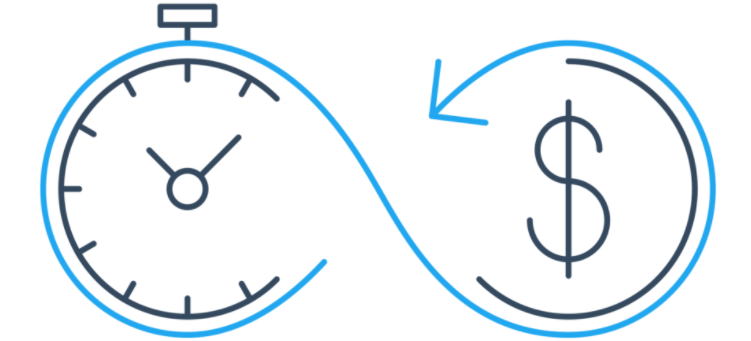 2. It Saves Time:
If you're a manager of a small business or a busy entrepreneur, you probably have a lot of things on your plate.
Also, you might not have the time to write exceptional content that precisely targets different social media platforms.
Cross-posting allows you to write a single post and push it to different social media platforms in a short time.
Instead of creating about four to five mediocre content that is designed for several platforms, you can save more time by creating just a single piece of exceptional content and use it on different platforms.

3. More Followers, Connections, and Engagement:
Just as we stated earlier, by remaining active on multiple social media platforms you expose your brand to the widest possible audience. Utilizing multiple touchpoints with your audience creates a stronger connection between brand & follower. Therefore, the more you post on social the more awareness your audience has for your brand, and thus the deeper the connection it has with your brand.
By posting consistently on multiple platforms, you give your audience as many opportunities as possible to engage & connect with your brand or business.
SOME THINGS TO KEEP IN MIND
Just as we stated earlier, the cross-posting feature hasn't been rolled out on a massive scale yet.
Facebook is testing out the feature, and it still has the following limitations:
The cross-posting option presently supports only single-image posts. It does not apply to multi-image posts and stories
The cross-posting feature is only applicable to Facebook business pages. Currently, it can't be accessed by personal Facebook accounts
If you want to cross-post from Facebook to Instagram, then you need to disable two-factor authentication from your IG account
Presently, the cross-posting option is only available for desktop. It cannot be accessed from a Facebook mobile application
The cross-posting feature is only applicable when you select the "post now" option. If you choose the "post later" option, then it'll no longer be available.
It's important to always keep the limitations and restrictions in mind whenever you want to cross-post from Facebook to Instagram.
OTHER WAYS TO CROSS-POST FROM FACEBOOK TO INSTAGRAM
Even before the invention of Facebook's cross-posting functionality, people have been posting from Facebook to Instagram.
Want to know how?
Well, many people make use of social media scheduling and posting tools like Hootsuite, Buffer, or Postoplan. These tools are like Facebook's cross-posting feature, and they allow you to post to Instagram and Facebook simultaneously.
One great benefit of using such tools is that you can tailor and schedule your post (for Facebook and Instagram) in advance. That way, your post will be automatically uploaded on the specified platforms at the designated time.
IFTTT is another great tool that you can use to cross-post from Facebook to Instagram.
IFTT (which is translated as If This Then That) allows you to create applets that activate an action as a result of another action.
You can easily use IFTT to create an applet that shares Facebook image posts to IG. That way, anytime you upload an image post on Facebook, it'll be automatically posted to Instagram.
Furthermore, you can use all the tools mentioned above to manage all your social media content.
CONCLUSION
Here's a recap of what we covered in this article.
In this article, we talked about what cross-posting entails and the benefits of cross-posting. Afterward, we talked about how to cross-post on Facebook and Instagram at the same time.
We wrapped up the article by listing out things to consider whenever you want to cross-post and other ways to cross-post from Facebook to Instagram.
With the launch of Facebook's cross-posting features, marketers are now getting excited about the possibilities of reaching out to a larger number of people in a short time and without having to do much.
The cross-posting feature will help marketers to minimize their work and time by posting on Facebook and Instagram at the same time.
There's no denying the fact that when the feature is entirely made available, a lot of people will benefit from it.
What are your thoughts? Are you privileged to use Facebook's cross-posting feature? Have you ever used any other cross-posting tool before? Please share your opinions in the comment section below.
Enjoy this Article? You May Also Like: