Today, modern technological advancements have transformed the healthcare sector tremendously. Medical Technology innovations have enlarged healthcare facilities' capacity to meet the increasing medical care demand by enhancing the efficiency of care delivery. These technologies have not only allowed patients to manage their health conditions but have also provided healthcare professionals with information they require to monitor patients' progress. Health technologies have also restructured medical care operations to heighten the provision of accurate and economical services to every patient. They have increased convenience and allowed physicians to detect what is going on with ease. Modern healthcare technologies have enabled patients to save the amount of time they spend during consultations or when undergoing tests. Therefore, every healthcare provider needs to quickly adopt telehealth integration to enjoy the benefits these innovations have offered to the health sector and ensure safe and quality patient care.
Although the healthcare sector has been hesitant to adopt new technology, it will witness significant changes in the coming years, which will redefine its future. Therefore, to understand the direction healthcare technology has taken, studying major tech trends in healthcare innovation is vital. Let us look at some current Medical Technology innovation trends of medical software development that will impact the healthcare sector: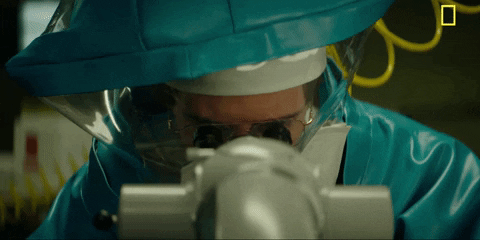 1.     Telemedicine
The ongoing global pandemic will continue to increase the use of telehealth services. Telemedicine reduces direct contact between clinicians, patients, and other patients and enables patients to access specialists easily. Additionally, wearable devices provide healthcare experts with real-time patient information while patients are at home. The utilization of telehealth has increased due to the COVID-19 pandemic. However, the innovation will continue to grow even when the pandemic ends. For example, in the United States, 50% of patients have used virtual appointments. Today, 71% opt for telemedicine following the coronavirus outbreak. While patient adoption is one of the significant aspects of telehealth, patients have become more comfortable with telehealth solutions, meaning telemedicine will continue to thrive.
2.     Artificial Intelligence in Healthcare
In the coming years, artificial intelligence has the potential of transforming the healthcare sector at a tremendous rate. While artificial intelligence application facilitates decision-making, healthcare artificial intelligence tools enable clinicians to process extensive data, observe patient health, and make clinical decisions quickly. Thus, this technology can increase the efficiency and accuracy of the diagnostic process. Besides simplifying clinicians' and administrators' roles, artificial intelligence has transformed many patients' lives, especially during the COVID-19 pandemic. In attempts to contain the coronavirus, artificial intelligence has enhanced scientists' ability to detect the virus, develop vaccines, recognize faces with masks, and analyze CT scans.   Artificial intelligence as a Medical Technology has changed many aspects of patient life, from assistive robots that diagnose and treat patients in their homes to clinical robots that can provide cognitive behavioral psychoanalysis. Machine learning algorithms will continue to improve drug development by advancing the search for biological and chemical interactions. Consequently, new pharmaceuticals will quickly join the market. Therefore, artificial intelligence and machine learning are essential trends in illuminating healthcare's future.
3.     The Internet of Medical Things (IoMT)
Several medical devices and apps have enhanced patients' and doctors' ability to trace and prevent chronic conditions. The combination of IoT development, telemedicine, and telehealth innovations has resulted in forming a new IoMT. This method involves using various wearables, such as EKG and ECG monitors and can record other standard medical measures, including body temperature, blood pressure, and glucose levels. Analysts expect the IoT industry to reach $6.2 trillion by 2025, and the IoT in healthcare is no exception. The healthcare sector has become over-reliant on IoT innovation, such that in 2020, 30% of the IoT devices market share came from healthcare. As a result, the emergence of new delivery methods will provide clinicians with many advanced alternatives for offering care effectively.
4.     Privacy Issues
Privacy is one of the major concerns associated with healthcare technology, especially when complying with HIPAA. Although cloud computing can improve data storage and retrieval, healthcare organizations experience difficulty complying with regulations to protect ePHI (Protected Health Information).   Remote communication with patients is vital, especially during the COVID-19 pandemic. However, some telehealth innovations have not complied fully with HIPAA, and they can interfere with patient privacy. Though the HHS Office for Civil Rights is currently examining these rules' enforcement, the technologies need to comply.   Healthcare professionals must ensure that they follow these regulations to the letter regardless of the level of Medical Technology evolution. Thus, HIPAA-compliant fax service providers are now available online for sending medical records to the patient. If the need to use an existing system to discuss ePHI with the patients via third-party software arises, clinicians should contact their vendor to provide them with a business associate exclusion. While the process can become complicated and tedious, there is no assurance that the third-party program will effectively protect patient information.   Besides, ensuring information safety through remote physician call is challenging. Transmission of ePHI data is in structured layouts, and the calls can complicate the process. Healthcare organizations cannot guarantee patient privacy without complying with HIPAA.
5.     AR/VR/MR in Healthcare
Augmented and virtual reality innovations have disrupted many fields, including the healthcare segment. These technological advancements have made science a reality by improving patient and clinician visits and training medical students about procedure simulations. AR and VR innovation demonstrate their effectiveness in helping stroke patients beat motor deficiencies. However, clinicians must place these patients in a controlled environment to help them recover their mobility. Nevertheless, simulated environments offer more flexibility, which physical therapy may not provide. As the VR scope improves, therapists will manage to gather data from these controlled simulations to develop effective care programs for their patients. Physicians can view organs in 3D format or via high-definition visuals. Additionally, doctors can zoom in on affected areas through these innovations to make proper diagnosis and treatment decisions. This advancement can also help students learn more about clinical procedures via overlays. By 2025, the VR and AR healthcare market will reach $11.14 billion. With the help of AR, surgeries will be done with precision because surgeons will have the opportunity to rehearse and anticipate potential outcomes before performing the actual operation.
Conclusion
New technological advancements in the healthcare industry (Medical Technology) have tremendously changed the delivery of patient care. Although tech developments never end, the outlined innovations will be the pendulum of the healthcare segment for the coming years. Since the innovations benefit both clinicians and patients, we should expect more precision, security, timely predictions, and informed decisions via these technological trends.
Enjoy This Article? You May Also Like: