Both paid and organic search have the same aim – to use search engine results pages for attracting clicks and generating traffic to the website.
Since the target audience is the same for both the channels, digital marketers need to find ways to align them. While some organizations have different teams to take care of SEO and PPC. It is not uncommon to find organizations where both the functions are looked after by the same person or team. However, regardless of how the marketing function is structured in organizations, they can benefit by sharing information, strategy, and tactical approaches across the functions and channels.
The synergy results in the saving of both effort and cost and permits the organization to take a smarter approach to optimize and managing marketing campaigns. Some ways in which organic and paid search can work together for shared benefits:
Keyword Research
According to INC, identifying relevant keyword trends before your competitors latch on to them is very advantageous in staying ahead of the pack.
If there is one obvious way in which SEO and PPC can collaborate with each other for mutual benefit, it is in keyword research as both the channels rely extensively on it for targeted results.
Digital marketers need to carry out comprehensive research, both initial and ongoing, on the keywords with the maximum potential of matching the search intent of the target audience. Even though marketers may use different tools to generate data on keyword research, there is absolutely no reason or sense to keep the data sets separate for SEO and PPC.
The application of multiple tools and thought processes to conduct the keyword research can potentially discover a larger number of terms and ideas that might not have been possible had the efforts been limited to fewer tools and people. 
By sharing the tasks involved in keyword research and the data itself, marketers are better poised to share insights into aspects like long-tail search terms, topical term grouping, and other ideas that may not have occurred to them when working in independent and silo teams.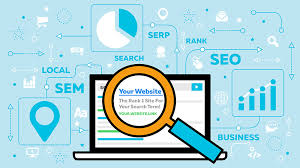 SEO Titles & Meta Descriptions and PPC Ad Copy 
As every digital marketer will know the format of paid search text advertisements is quite similar to that of the organic search results displayed in the results pages.
This means it is possible to look at the ad copy of the best performing PPC ads i.e. the ads that have the maximum CTR as well as quality score and compare it with the titles and Meta descriptions used in the search optimized URLs.
The reverse process is also valid since it is possible to employ the title and Meta descriptions used in search optimized URLs to lend direction to the use of keywords and text matter in the copy of the PPC ads.
By observing what works the best in each channel, digital marketers can economize on their testing and straightaway use whatever has been demonstrated to be effective in one channel on the other one.
Performance of Search Terms
The easiest and quickest method of achieving optimal performance in a digital marketing campaign is by using historical data that can be relied on for identifying areas that can be leveraged and others that should be avoided.
Digital marketers can avoid a lot of mistakes as well as unnecessary experimentation that can consume a lot of time and effort. No doubt the various tools for keyword research can provide great insight and guidance; it is far more advantageous to get access to actual search performance.
Digital marketers will have to take into account the seasonal changes, changes in search engine results page as well as the difference in competition for organic and paid search, however, sharing information already available within the organization can give them a good advantage.
Competitor Information 
Both the effort and the investment required driving website traffic and CTRs depends a lot on how strong the competition is for both organic and paid search. It can help digital marketers a lot if they can understand who and how much is being paid for specific ad positions and high search engine page rankings. It also needs to be appreciated that the competition is not always the same for organic and paid search.
On top of that, marketers also have to factor in the changes in the search engine algorithm and SEO tactics over time. Marketers can develop a better understanding of the opportunity for ad bids and page rankings by sharing both past and current competitor data. Both PPC and SEO teams can utilize the insights into finding out the identity of the top competitors, the effort they are putting into search, and how the focus differs in individual keywords.
By being able to understand just how and where the top competition is spending their money and trying to achieve the top search rankings, organizations will be able to gauge what sort of investment it would require to advertise and how difficult it would be to achieve a decent rank. Additionally, competitor research can also reveal areas that are currently underserved and where it may be easy to achieve good results. 
Data on Return on Advertising Spend and Return on Investment 
Perhaps one of the most crucial but the most difficult questions to answer before launching a marketing campaign is the return on investment. Regardless of whether you choose to use the popular Return on Advertising Spend (ROAS) or the widely prevalent return on investment ratio, it can be extremely useful to get an idea of what the return on the spend or investment will possibly be even before the launch of the marketing campaign.
Marketers who can use PPC or SEO data to predict the performance of the campaign can then set their expectations accordingly and also be able to save the money that they would have normally spent in the first few months of the campaign to observe how it plays out.
Conclusion 
The key to achieving efficiency in the planning of marketing campaigns lies in the sharing of data that is available separately with the PPC and SEO teams. If only one team or person is in charge of handling both the functions, then these efficiencies may be built-in already, however, it is quite likely that marketers will be able to achieve more with decisions that are more informed and smarter.