You want to create a borderless brand—a brand whose appeal to the public will remain unquestionable for the next decade. Creating an excellent brand image helps your business stand out and thrive more effortlessly. The best way to do this would be to embrace digital marketing. It allows you to reach anyone regardless of their geographical boundaries. Yet, AI has changed the digital marketing landscape. So, how is it doing this?
Content Creation
Content marketing is a critical element of SEO strategy and campaign. You'll need high-quality content to improve your brand's image and visibility. Notably, artificial intelligence will help you realize this goal, creating remarkable content that comfortably generates and converts leads.
This technology uses various algorithms to understand consumer behavior and market patterns. These elements help personalize content, appealing to your target audience. This tech also helps add a human touch to the content. It automates small content initiatives, including social media posts.
Artificial intelligence ensures that you get quality and fresh ideas for your content, including topics and keywords. The goal is to increase traffic flow to your website in the long run. In addition, this technology is essential in scaling up content marketing. However, it's important to keep in mind the extent to which you could use AI generated content, as relying more on AI content alone may have a negative effect on your credibility. Hence, checking for content duplication or any kind of plagiarism is always recommended.
Analytics and Predictions
You can rely on artificial intelligence to analyze different data sets. This technology is pillared on data science, which helps you understand different data patterns, consumer behavior, and market trends. Such comprehensive analytics ensure that you understand current and future customer preferences. You will also get insights into preferred market channels and products.
Comprehensive information is vital in your digital marketing strategies. It ensures that you understand your market better, making informed decisions in the long run. This information will also allow you to craft a personalized plan when dealing with particular products or brands.
Artificial intelligence allows you to decide which digital marketing strategy or approach to use. The data provided and analyzed will tell you how to attract a particular target audience. Crafting a policy based on data will likely yield rewarding results in the long run.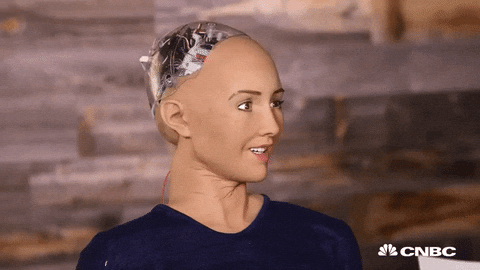 Chatbot and Search Engine Optimization
Everyone looks forward to an immersive experience when interacting with a business, mainly through the website. Investing in high-quality web design and SEO will often help achieve this goal effortlessly. Fortunately, artificial intelligence helps improve internal search and chatbot experiences through its algorithms, making it easier to attain enhanced digital marketing success.
You can leverage artificial intelligence to gather real-time data on ad targeting. It will also help optimize content, which is essential in your SEO strategy. Collecting real-time data on market trends and consumer behavior is vital in creating data-driven marketing campaigns. An excellent campaign will often be pillared on comprehensive information and informed decisions.
Optimizing chatbot experiences will improve customer support in the long run. These chatbots will guarantee quality interactions, promptly responding to everyday queries raised by customers. These instant responses will likely encourage customers to stick to your brand.
Further, AI will help design your website—an essential element in digital marketing. It will ensure that the site appears more professional and seamless, including excellent navigation in the long run.
Optimized Pricing
Suppose you want to stand out among your competitors. In that case, you must embrace excellent and dynamic pricing strategies for your products. Artificial intelligence is associated with accurate data collection and analysis. These elements allow you to compare different pricing strategies embraced by industry players.
Unless you understand the pricing strategies that industry players use, you will hardly price your items accordingly. Fortunately, AI will indicate where to peg your prices. This way, it becomes easier to make profits without hurting your clientele base. In addition, it could help edge out various competitors. If you are a digital marketer, you will use this to understand how to charge.
Optimized pricing is essential in unlocking opportunities for most digital marketing experts. Besides, AI offers insights into how to stand out among peers, attracting a vast client base in the long run. Artificial intelligence is popular for various reasons, including efficiency, time-effectiveness, and epic business breakthroughs. Using Ai in digital marketing is transformative, thanks to the insights above. Embrace it to unlock great potential and opportunities in digital marketing.
Enjoy this Article? You May Also Like: