Hey there, have you ever been looking for an article that talks about how to hire your first employee as a small business?
If yes, then you're in the right place.
For starters, it's worth noting that one of the great things about owning your own business is that it allows you to be independent and be in control of every element of the work.
Once you've developed a business plan, successfully launched your business, and you're starting to enjoy the life of an entrepreneur, you might be thinking about ways to take your business to the next level.
Whether you want to work from other premises or home, one way to get more done is by hiring an extra hand to help.
The process of hiring an employee is exciting and inspiring. Especially when you're doing it for the very first time. However, small business owners usually find it challenging to hire their first employee.
Hiring the wrong employee can be expensive, time-consuming and costly to work environment.
On the other hand, when you hire the right employee, it'll lead to a: successful employment relationship, an increase in employee productivity, a positive impact in the work environment, and grow/scale your business to heights you've dreamed of.
Additionally, the right employee will enhance your work culture and also lead to benefits like forward-thinking planning, high employee morale and the ability to accomplish challenging goals.
With this in mind, it's essential to hire someone that's a good fit for your business needs.
In this article, we'll discuss what you need to do before you hire your first employee, during the hiring process and after you've officially hired them.
That said, let's dive into something more interesting.
WHAT TO KNOW BEFORE YOU HIRE AN EMPLOYEE
Before starting the process, you need to be thinking long & hard about whether you need to hire someone.
When you hire an employee too early, that'll only drain your resources without providing the essential value. That's why you need to be sure that you're at the point where your startup needs an employee.
On the contrary, neglecting a necessary hire might hinder your business growth and also leave you with a workload that you can't handle.
One way to decide if you need a new employee is by analyzing your current workload and how you're managing it.
The following are pointers that you need to hire someone:
Your clients are always complaining that you don't complete a project on time
You don't have the time to try out new services and products that you've discovered
You always turn down new projects because of your busy schedule
As the business owner, you're entirely occupied in the everyday activities that prevent you from focusing on building and growing your business
Your essential work is suffering because there's too much workload for a single person to handle
If you're already facing any of the following situations, then it's high time to hire your first employee.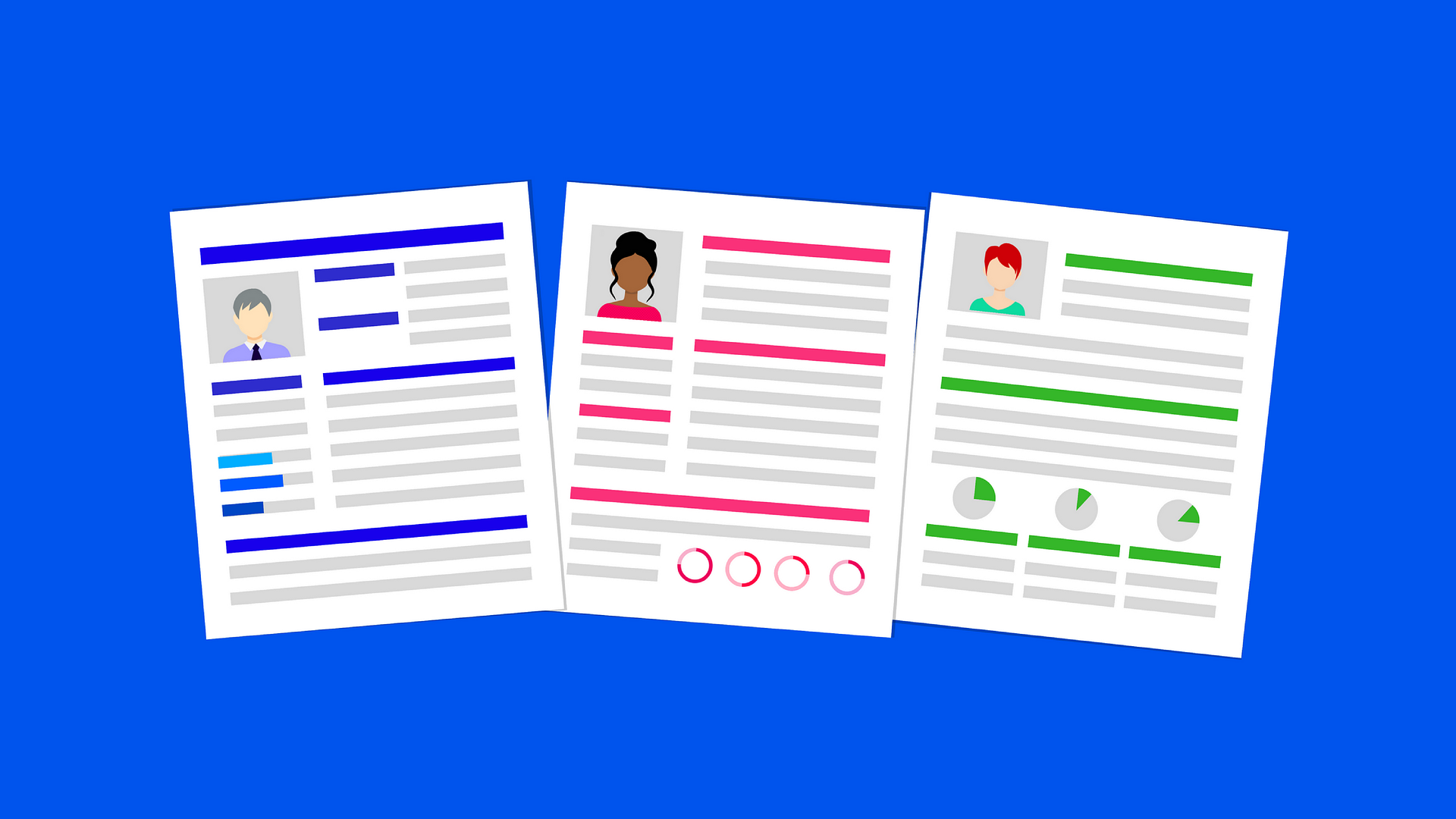 WHAT DOES YOUR BUSINESS NEED?
Once you're sure that you need a new employee, the next step is to decide what your business can afford.
When your budget for payroll is determined, it becomes easy to decide on a lot of essential issues. For instance, that way, you can get to choose the experience level of your potential hire or his/her work schedule.
Furthermore, you might need to hire a full-time employee, but if you can only afford to pay them for a part-time job, then you'll need to adjust the job hours.
On the other side, there are other options to consider in case part-time or full-time positions don't work for your business needs.
If your workload is massive at the moment but it'll soon tapper off, then you can hire an employee on a contract basis.
If your workload is sporadic, you can hire a contractor to work with you for a while. That way, you'll get to see the quality of their work before hiring them.
If you're a solo entrepreneur, you can hire Virtual Assistants & Remote Freelancers that use video remote interpretation
If you're going with any of the options above, then you might need to pay more per hour than you'd pay a regular employee.
After you've chosen the schedule, employment type (contractor, temporary or permanent), and salary, then you can determine what kind of experience, education, and skills the job requires. That way, you can easily compare what you're looking for with what is available in the market.
You can start by looking at the average salary range for the position you want to hire for. Some websites like PayScale, Indeed and Glassdoor will give you salaries typical for your geographic location and industry.
If you can't offer something that matches the average salary, then you might need to make up the difference with some compensation like opportunities for growth and a flexible work schedule.
Do everything in your capacity to help them maximize their productivity and reward them for their wins. Invest in a digital workspace that helps them onboard quickly, and also helps you duly reward their positive contributions. Moreover, in a world of remote work, you can always opt to hire remote workers and avoid all unnecessary expenses, such as traveling to work.
HIRING YOUR FIRST EMPLOYEE
Below are some essential elements to consider when hiring your first employee:
1. HIRE SOMEONE PASSIONATE
Joshua Dorkin of BiggerPockets believes that it's necessary to hire employees who honestly care about your company's mission, product, and services.
In his words, the single most essential thing to look for when hiring your first employee is that they buy into your mission and love your product.
He believes that you'll get to benefit more when you hire people with dedication and passion for your company.
"I don't place much emphasis on how smart the next guy is, how he looks, or what his degree is in," he says. He believes that any differences in communication skills, experience or intelligence will always be overcome by passion.
After all, a teachable and passionate employee can quickly learn about a position once hired. But it's challenging to teach passion.
When you hire someone who truly believes in your product and/or service, he/she will be an asset to your small business.
2. FAVOR POTENTIAL OVER EXPERIENCE
Whenever you want to hire an employee for your small business, it's essential to hire someone based on the potentials you see in him/her, instead of seeking out the most highly qualified and skilled candidates.
If you focus on experience alone, then you might end up being disappointed. One great thing to look out for is potential.
Does your prospective employee have the right motivation? Does he/she have a passion for being part of something remarkable?
But you may want to ask, why should a business owner choose potential over experience?
For some reason, it might be challenging to attract the most highly-qualified employee when you're just starting. You also don't have the long-term power that more well-known brands have.
Nonetheless, when you hire someone with potential, you can also work with their motivation to do well. This cooperative relationship and collaboration with your new employee will help him grow into his/her potential. The employee will also try his/her best to be part of your venture.
Such kind of employee is far more important than someone who just looks good on paper.
Jonathan Long of Market Domination Media believes that it's better to hire someone with potentials than someone who only looks good on a resume.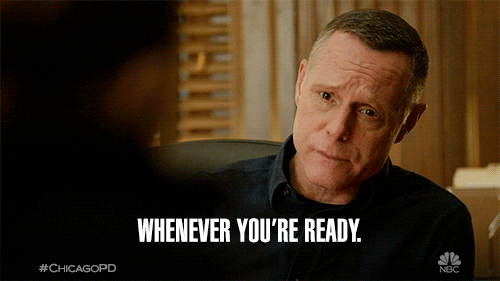 3. TAKE YOUR TIME AND DON'T RUSH
Whenever you want to hire your first employee, it's always important to be patient and not allow your desire to lead you into any risky decisions.
Your first employee is going to be helpful in the development of your business. So, it's essential to take the time to bring in the right employee.
Reza Chowdhury of AlleyWatch believes that it's important to vet and screen all candidates cautiously.
Murray Newlands of Due.com also believes that in a bid to find assistance, small business founders usually rush to hire an employee.
This is one of the worst things that a business owner can do, especially when hiring the first employee.
Ideally, your first employee will help to strategize, shape the future of your business and set the tone when it comes to company culture. He/she is going to be instrumental to your success – or failure.
So, it's essential to choose an employee that loves your brand and vision.
When it comes to hiring an employee, it's proper to consider the "fit" factor. You need to hire someone who fits your personality and company's needs.
4. HIRE FOR YOUR WEAKNESSES
It's very easy to fall into the "jack-of-all-trades" role, especially if you're just starting your business.
After all, your business is merely an idea, and it's pretty much on you. But, hiring an employee is a great way to change the narrative.
We all have weaknesses and strengths.
So, it's always advisable to hire someone to balance out the stuff you don't do very well. That way, you can easily delegate some duties and handle some by yourself.
Do you find it hard to design proposals every day? You can look for and hire a sales contact whiz. Do you hate answering the phone? You can consider hiring a charming receptionist.
5. ALWAYS TEST FOR CULTURAL FIT
In the real sense, many brands now prefer to hire an employee that mesh with their company culture than someone with a specific skill set.
Even before the hiring process begins, it's essential to be sure of the kind of company culture you hope to create. This will give you a sense of the type of employee that'll fit the lifestyle you wish to foster in your new business.
You need to hire someone that has the right skills and personality for your company. One way to ascertain this is by asking a potential employee about his personality.
6. HIRE SOMEONE WITH INTEGRITY
When you want to hire your first employee, it's always important to think long term.
You need to ask yourself questions like: can I trust my potential employee with difficult decisions?
That's because you'll want your new employee to do the right way and not the easy way. Your first employee will have a massive influence on your company's culture. So, it's essential to look out for someone with integrity.
Here's what AJ Shankar of Everlaw has to say: regardless of the role a potential employee is going to fill, you'll be working closely with them.
So, even though it can be hard to ascertain their integrity at the outset, it's always good to hire someone whose decisions you would be comfortable standing behind.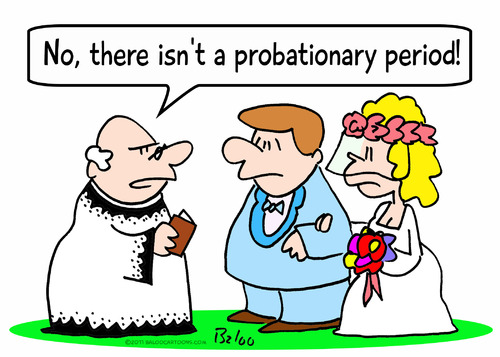 7. ESTABLISH A TEST PERIOD
Just like we mentioned, it can be tricky to measure abstract characteristics like "resourcefulness" and "integrity" after one quick meeting.
Yeah, it's tough to judge performance or character after a few interviews.
But what's the solution?
Marcela DeViVo of National Debt Relief suggests that business owners can establish trial periods for new employees.
That's one of the best ways to get to know the person you employed, see how they work with you, see them in action and also determine if they're the best fit.
If the newly employed isn't the best for your business, then you can easily replace them with someone more competent.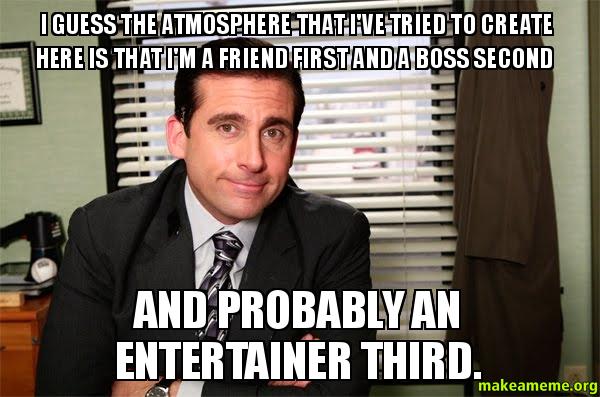 8. KNOW THAT THEY CAN'T BE YOUR BEST FRIEND
Whenever you want to hire your first employee, it's always essential to be bounded by plenty of legal stuff before becoming too friendly.
Want to know why?
Basha Rubin of Priori Legal believes that it's very easy to slip into a peer relationship with your newly employed when it's just you and the other person.
It's essential to have legal documentation set in stone early. That way, your expectations will be set, and your company will be protected.
The legal documents vary from business to business, and it can range from innovation agreement to equity plan to proprietary inventions and employment agreements. So, it's always advisable to discuss with your lawyer before taking on something new.
Now, don't get our message wrong. We're not saying you can't be friends with your newly employed. You can be friends but ensure that the business side of the relationship is established first.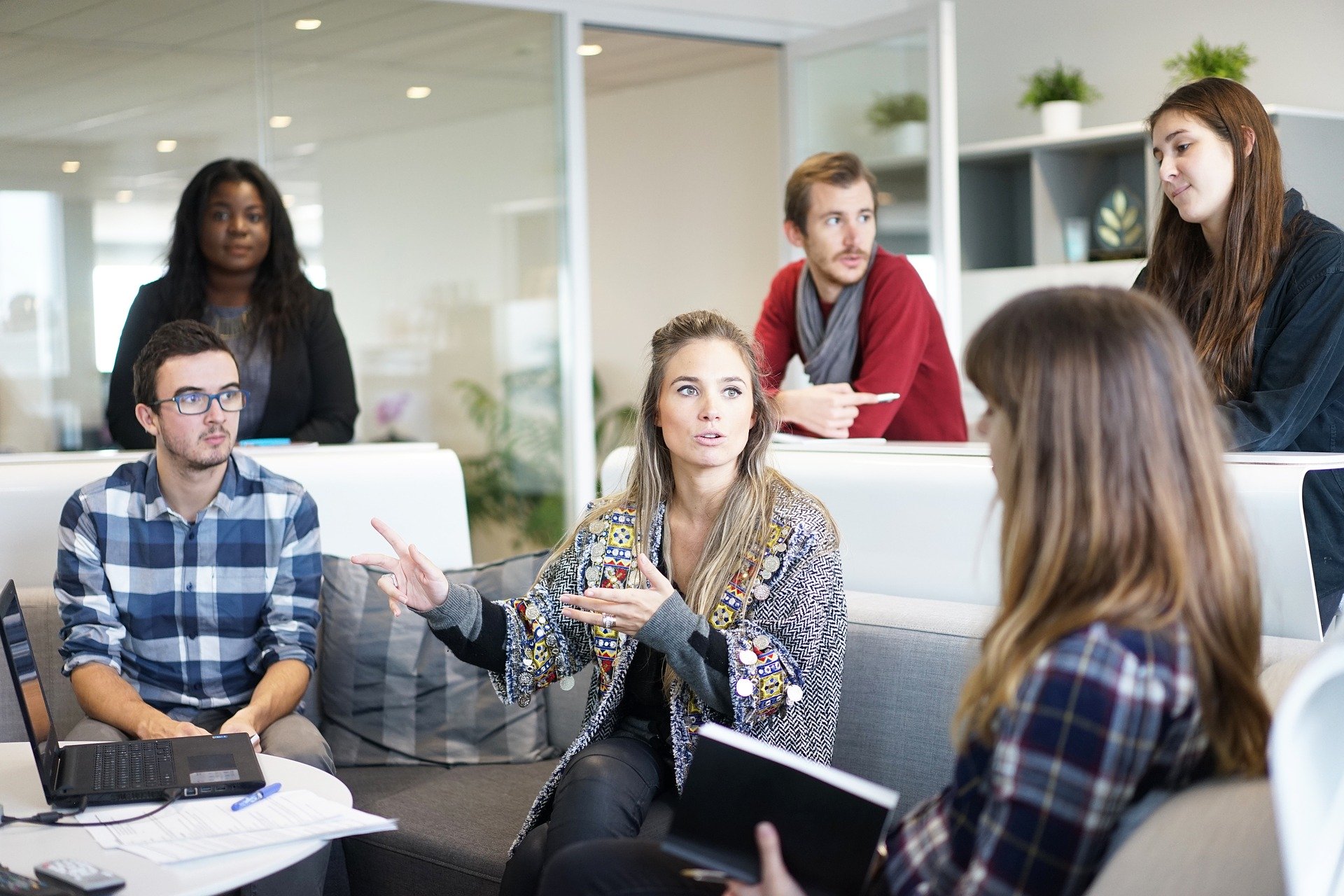 9. DISCUSS THE HIRING PROCESS WITH YOUR STAKEHOLDERS BEFORE SETTING OUT
Please, don't just jump into the hiring process alone (especially if you've got outside investors). This set of people will likely have some input. After all, it's within their rights to do so.
Before you start, you can schedule a kickoff meeting with all the stakeholders.
Joseph Walla of HelloSign believes that it's necessary to get alignment from all stakeholders on interviewers, responsibilities, job description and other essential filters.
When you're not on the same page with your stakeholders, then you might end up hiring the wrong person or getting to the end of the hiring process without any tangible result.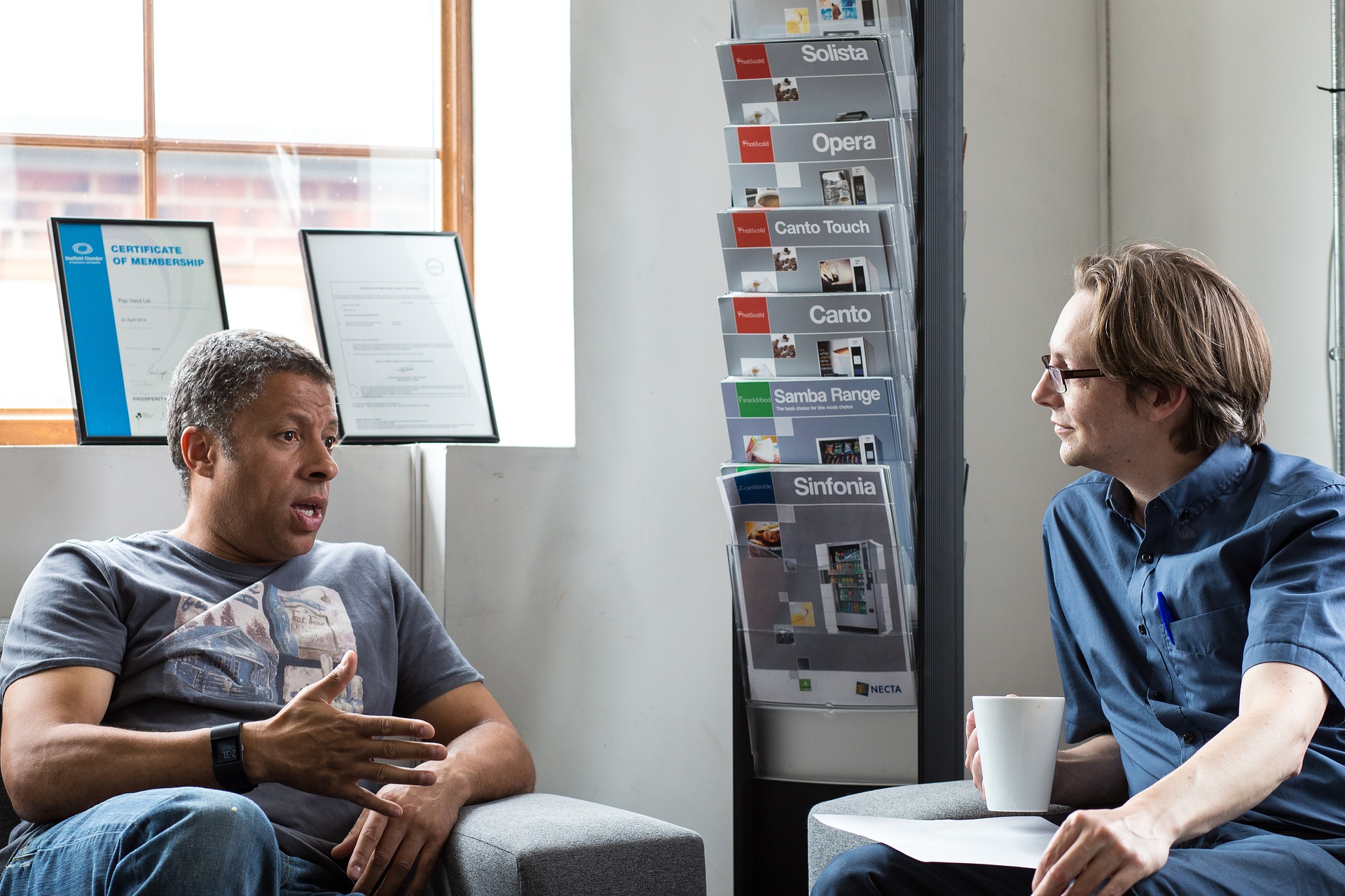 10. INCENTIVIZE YOUR NEW EMPLOYEE LIKE A FOUNDER
If you're in a traditional startup business, then you might consider treating your first employee more like a founder.
Nanxi Liu of Enplug suggests that when you hire your first employee, you can incentivize them like a founder by offering low salaries and high equity. That way, it becomes easy to build a solid foundation.
If you're going with this option, then it's always essential to ensure that your first employee has the right mentality of being in it for long.
Some pointers to look out for is the employee's ability to be uncomfortable and make sacrifices because the early journey of business development and growth is going to be a bumpy ride.
Even though ups and downs are unavoidable, this strategy will benefit both you and your employees in the long run.
CONCLUSION
This article titled "how to hire your first employee as a small business" is centered around helping entrepreneurs looking to hire their first employee.
Do you know anyone who just began a new business and looking to hire a new employee?
If yes, then this is the best resource to gift them.
We do hope you found it useful.
What do you think? In your opinion, how can small business owners hire their first employee? Please sound off your views in the section below.
Enjoy this Article? You May Also Like: