Google constantly brings in new features to provide users with the best environment possible. With the Google algorithm update being introduced, the company proves to be constantly changing its algorithm for the better.
These new features enable it to offer users the most relevant, meaningful, and safe pages.
Key Takeaways
Every year, it seems Google introduces further updates on its algorithm. With this in mind, knowing the types of updates that have been introduced is good for you as a Google user. In addition, it helps you stay in line with SEO best practices.
Also, this new Google update helps you improve your rankings. In addition, you will be able to understand the reasons behind specific performance shifts.
The New Google Algorithm Update 2021
The updates, according to their release dates, are:A few months back, Google announced some new updates on its algorithm. These updates are only eight and stand to bring a lot of positive impact to the Google society.
Table of Contents
The most significant Google algorithm update, 2021 of the page experience update. This is because Google stated that it could have a 7% impact on search queries. That's a lot.
Nevertheless, we will explain what all these updates mean:
     1. Passage ranking:
This update was made sometime in February 2021. It is the earliest Google algorithm update.
The passage ranking update enables Google to make use of artificial intelligence. Google needs artificial intelligence, not just to index web pages but also specific paragraphs and sentences.
In detail, this means that particular packages can be shown as the featured snippet. But, majorly, this update aims to answer specific questions instantly.
Usually, a user has to read through a particular web ultimately just to find an answer. To solve this issue, the update prevents stress.
The main takeaway here is not just to optimize your posts for passage ranking but also to:
Target long-tail keywords.
Provide deep and quality content on the topic.
Set your webpage content in such a way that it makes indexing easier for Googlebot.
     2. About this result:
This Google Algorithm update was also released in February 2021.
With the update, users can choose what result they feel is more beneficial to them. Furthermore, Google can provide an additional context to every single search result.
The About this result has a box that shows the following details.
The date or time the website was indexed by Google.
Whether or not the connection to the site is secure.
The keywords you searched for.
The language in which the page is written.
Whether other websites link to the page, and if the websites have the keywords you searched for.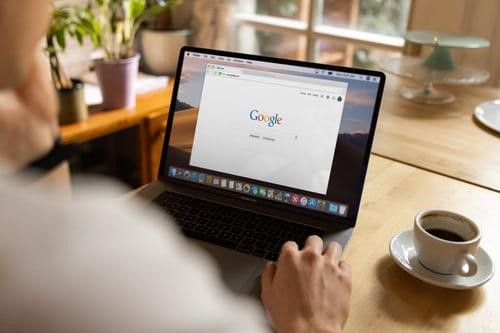 3. Mobile-first indexing:
In the 2010s, there was a rise in mobile traffic. As a result, Google began placing more importance on mobile friendliness as a ranking factor in 2015. A year later, mobile-first indexing was introduced.
It ranks website pages according to the mobile version of whatever content is on the page.
In 2019, mobile-first indexing turned into default for all new websites. Then, in June 2021, when it was updated, it became the default for all websites. This includes old and new websites.
To get mobile-friendliness:
Ensure that the site you are using is responsive.
Use image compression.
Manually analyze popups and form functionalities on your mobile phone always.
     4. Product Reviews:
This Google update was introduced in April 2021.
Generally, the cause of this update was to support product reviews that don't only give summaries of certain products. Instead, it helps provide reasonable research, analysis, and original content.
Therefore, to create product review content with a high standard, Google has the following suggestions.
Show a reasonable knowledge of the products in question.
Offer rare content more than what the manufacturer offers.
Provide quantitative analysis of performance.
Compare previous content.
Assist consumers in making good decisions concerning products.
     5. MUM:
MUM stands for Multitask Unified Model. It is a language model more powerful than BERT introduced in October 2019 ( it stands for Bidirectional Encoder Representations from Transformers).
Majorly, its purpose is to help you when the answer or search is complex. MUM uses contextual information gathered from different sources to give more understandable answers to complex questions.
Therefore, instead of doing one research by searching with different sentences, you can make one search. Then, it will easily understand your complex question.
     6. Link spam:
In June 2021, spam update was primarily introduced for web page and image results.
The update came in two phases. Honestly, there weren't a lot of details on this update. However, it's always good to check and make sure your website is safe from spam.
Google users need to be careful of these malicious features, mainly if your website provides user interaction through comments, free forms, etc.
Anyway, follow these tips if you want to protect your website from spam:
First, update the SSL certificate of your website.
Second, make use of Google Search Console to check for security alerts.
Finally, regularly clean up to get rid of suspected spammy actions.
     7. Page experience:
The page experience update, which happens to be the most important of the Google algorithm update, was introduced in June 2021. Through the page experience update, Google introduced a set of metrics called the core web vitals.
These are not new metrics. Instead, they are newly prioritized factors that quantify users' experience of whatever webpage they are on.
The core web vitals include:
Largest Contentful Paint (LCP): This is how quickly the main content of a page load.
First Input Delay (FID): This tells how quickly a web page responds to the user's first action on the web page.
Cumulative Layout Shift (CLS): This is how stable the layout is.
     8. Page Titles:
In August, page titles were introduced. Google users started noticing that their page titles were changing.
Google announced that it had brought in a new system that will no longer adjust titles according to queries. Instead, it will represent the page as a whole.
Sadly, this is the one update that Google users have not entirely accepted. Usually, titles are derived from H1s, image tags, and anchor texts from different pages.
Conclusion
Google Algorithm Update has the sole purpose of providing users with a stress-free, comprehensive research experience.
Some of these updates have been accepted by users, while others haven't. However, Google doesn't plan on reversing these updates anytime soon.
We hope you had a wonderful time cruising this article. Did you learn something new? Do you have questions? Let us know in the comments section.
Enjoy this Article? You May Also Like: