Starting and running a blog requires a lot of work. You need to build a website, develop a design for it, and ensure that it is safe to use. You have to promote it anywhere you can. Moreover, you have to work on your reputation so that your targeted audience will trust you and thus want to follow you. Oh, and on top of all of that, you will need to produce a lot of high-quality content regularly.
Creating content requires much more than just sitting and writing about anything that goes through your mind. You will have to decide on interesting topics and explore them to find a fresh perspective. Except for writing the text itself, you will have to complement it with some appropriate pictures, too. Editing and posting will still be required.
Given how much work should be done, it's no wonder that so many bloggers produce little of their content and hire ghostwriters who produce posts for them. Therefore, experts with excellent English writing skills and voice that can capture the attention of many are always in high demand.
Pros of Outsourcing Content Writing and Blogs
Buying content for your blog can save you a ton of time, give your targeted audience fresh perspectives, and boost the credibility of your content. So, let's get a closer look at each benefit of outsourcing.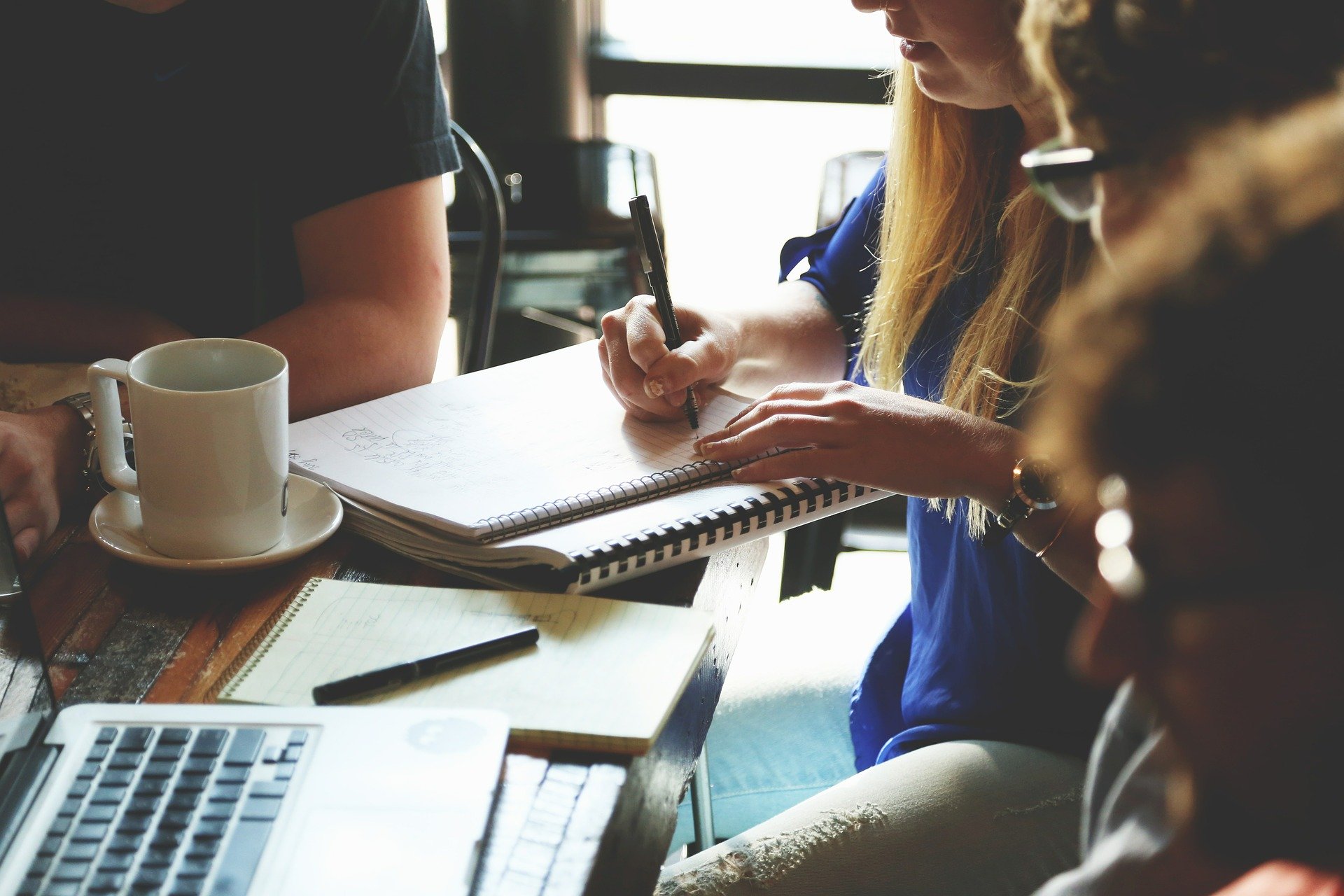 1. Outsourcing a blog will free up time
Starting and running your blog requires a lot of time and work. Performing a few tasks at a time is what every blogger does regularly. Sometimes you may just have no time for doing everything and being everywhere. Maintaining your site, administering it, taking care of your brand awareness, developing marketing strategies, and much more – this may be just too much for you, and rightly so! This is exactly when outsourcing can become your lifesaver. Since professional blog writers will take on much of your workload, you will have more time for scheduling appointments, meeting your clients, providing your services, managing your budget, and so forth.
2. It will give your audience fresh perspectives.
Bringing in professionals with different points of view on a particular issue may be very beneficial. By doing so you will send a message that you care about what others think. Your targeted audience will like the fact that you allow other people to express their views and help them be heard.
In addition, a fresh perspective can be perfect for adding additional content to your preexisting articles or newly published work. Having a professional blog writer can help extend your content & increase its value to the community both of which are perfect for boosting SEO.

3. It will add value to your blog.
Starting a blog is interesting, but what should you blog about if you have little knowledge?
When you obtain services from professional writers who are more experienced and have a deeper knowledge on a particular issue than you do, you add more value to your website. Hiring experts will help you increase traffic and get more social shares. Moreover, cooperating with true professionals will give you a great chance to learn lots of new things from them. 
Who are Ghost Blog Writers and Why You Should Hire One?
Ghostwriters are content writers that produce written content such as journals, songs, articles & more for other people. They are the real helpers for those who don't feel like producing content themselves. These are real people with a good command of English and some specific knowledge who will write anything that their clients want. Traditionally, they work with authors to write novels. However, today, an increasing number of professionals scale up their services.
For example, at Pro-Papers, there are ghostwriters offering assignment writing services to students who don't feel like doing their academic assignments themselves. There are also many of those who work exclusively with bloggers. Below, there are the main reasons why you may want to find a highly-professional ghostwriter for yourself:
There are other areas of your business that you need to work on more;

You have poor writing skills;

You have difficulties in managing your content;

You can afford to pay for high-quality articles, etc.
Seeking assistance from professionals will help you avoid unnecessary worries that you usually have every time you start another project. A true professional will help you work out new ideas for your blog and make it look more attractive for your readers. But how much does it cost to hire a ghostwriter?
When hiring a ghostwriter, be ready to pay around $50 and $100 for a high-quality five-hundred- and one-thousand-word blog post respectively. By paying more, you can expect to get even higher quality and some perks like social network advertising, etc. Of course, you can find a cheaper offer; however, in this case, be ready that you will need to proofread and do a lot of editing yourself. 

Best Blog Writing Sites
Before you become a blogger, you have two options to choose from: you can either build a website yourself using a website builder, such as Wix, Weebly, Ghost, and so forth, and start blogging on it or you can land one of many social networking sites, such as Instagram and Facebook, and start posting and commenting on it. The first option is an old-school one, while the second one is more popular today. Even though the above-mentioned social media platforms are not technically blog ones, everybody can treat them as so.
While building a website is always a time-consuming process that requires some specific knowledge, creating a profile with one of the many social media platforms doesn't require much time and specific skills; moreover, the latter ones allow getting in front of thousands of people more easily. Once the choice is made, browse Reddit to hire a writer who will take on the task of producing posts for you so that you have enough free time to focus on other tasks.