The importance of abiding by the rules of Email Marketing cannot be overemphasized. Email marketing can do wonders if you comply with laws that are put in place to protect consumers from invasive and offensive content. As one of the leading interactive marketing techniques, email campaigns are powerful tools that can attract your customers and even infuriate your prospects in seconds.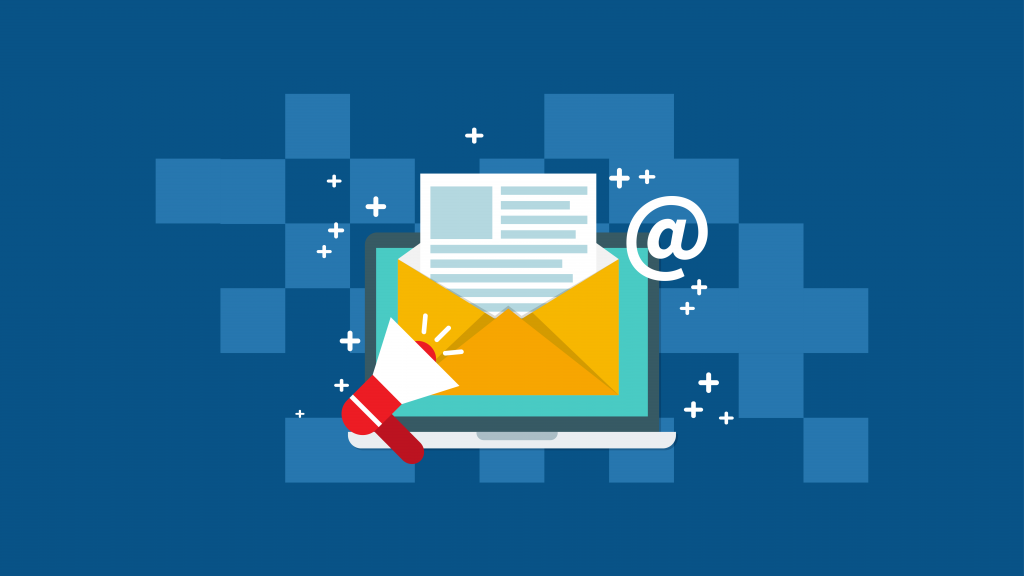 It may surprise you, but there are various rules & regulations, as an email marketer, you need to address, or you might break the law or hurt your chances of targeting your future customers. Most professional interactive marketing firms execute email messages minutely, adhering to stringent rules as they understand the consequence. They will have to bear non-compliance for each separate email violation.
The bottom line is that keeping track of regulations is just as crucial as any email practices. You need to get creative with your content for email marketing and your email campaign, ensuring that you may adhere to email marketing rules. If, in any case, you deviate from these rules or regulations, you might have to face smouldering embers of consumer email discontent, leading to the death of your business and hurting your brand's integrity for years to come.
TABLE OF CONTENT
Here are seven rules for safely using the incredible power of email marketing at all times –
1. Don't use Deceptive subject lines or Headers.
Businesses need to follow and adhere to generally acceptable email practices; keeping good reliable content and subject is the most important.
You can't use any false or misleading identifying information at the beginning of your every email. Additionally, you must not write any deceptive content in your subject lines as writing false or deceptive content can lead your brand into trouble if the law isn't followed. Don't try to conceal your message and clearly explain the content of your emails in understandable terms.
2. Choose Permission-Based Options
In email marketing, the foremost rule is to design the email format with access to permission. It is referred to as opt-in permission from a recipient before moving towards sending them any emails. The recipients need to apply for a sign-up form to give gated access to receive the mails. It also comes up with an unsubscribe link to opt-out from the emails they no longer are interested in receiving. Having such provisions in your email marketing strategy can help you send out emails to your needful clients and keep you away from unsolicited email lists.
3. Stick to Opt-In and Opt-Out Rules
Opt-in and Opt-out, email marketing rules, stipulate you to get direct permission from a recipient, and failure to do so could list you in a category of email blacklist. This option will lead all your emails into the spam box and not make it to your recipients' inboxes. Even with the Opt-out feature, recipients have 30 days to unsubscribe, and you get approx. Ten days to adhere to their request.
4. Utilize Email Advertisements Sparingly
The email advertisements used in marketing must identify the rules and regulations clearly and conspicuously. You have the flexibility to showcase the disclosure somewhere in your emails to share it with your recipients that these ads are promotional or not. You cannot leave any room for confusion to explain your advertisement content with your recipient, or it will lead to dire consequences. For more security in dealing with these things, you can take help from a reputable email marketing expert who can send emails on your behalf and be aware of all CAN-SPAM regulations.
5. Include Your Address in Strategic Spaces
Another rule of email marketing lies in including your physical address in every email to familiarize yourself with the specifics. It should mention your valid postal address, including the street address, to make your subscriber reliable in your firm. Though the address placement is up to your preferences, several business houses typically list their address at the footer of their emails.
6. Test Every Aspect of Email Campaigns
Occasionally you need to test your email approach because tracking results can optimize your email marketing process. Check the credibility of your email marketing campaign with the following elements –
Demographics of Recipients
Subject Title
Content of the Email Body
Time and Day of Email Delivered
Offers sent through the emails
The criteria determine the right content or period suitable for a specific audience. This approach allows you to experiment with other creative techniques to implement and snap it with a change.
7. Measure Conversions with Email Campaigns
Email marketing is used as the best and effective tactic of marketing. You need to measure all the efforts based on your response rates. You can't depend entirely on click-through rates as they represent just the viability of people coming and reading your emails. The sole measure of success lies in taking those measures or steps to convert the clicks into potential customers. Enabling all the rules mentioned above and parameters can generate high click conversions triggering a high response rate.
Enjoy this Article? You May Also Like:
Author Bio
 Saumil Shah is the marketing lead at InboxArmy, a full-service email marketing agency that specializes in providing email marketing services from production to deployment. In 2014, the digital marketing bug bit him and he fell in love with helping clients succeed in the digital arena. Saumil Shah has helped clients in various niches grow their businesses and revenue through SEO, content marketing, PPC, email marketing, and lead generation.