Statistics have shown that almost 2 billion people use Facebook actively every month. No wonder business owners look to take advantage of Facebook ad campaigns to achieve their business advertising goals. However, there are different Facebook ad types. So, which Facebook ad type should you use? This is what will be covered in this ultimate explainer guide.
This post explains the different kinds of Facebook ads. It will also help you understand how to pick the right Facebook ad for your marketing campaign. But first, you must identify your Facebook ad objective.
Facebook Ad Objectives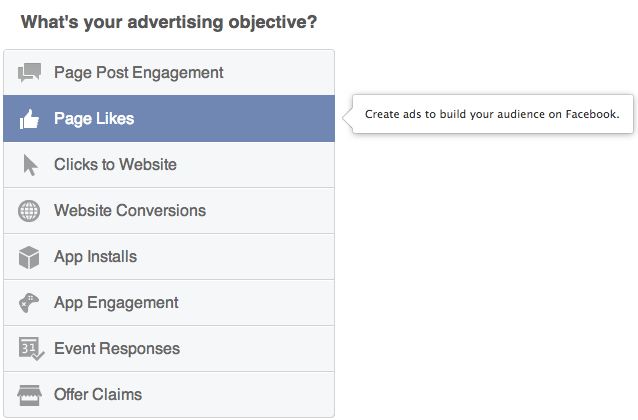 The choice of what Facebook ad type you need for your business depends on your Facebook ad objectives. You must first be clear about what you want to achieve with the Facebook ad campaign. This decision will also guide your placement of the ad.
There are three Facebook ad objectives broader categories, which include: Awareness, Consideration, and Conversion. If you look closely, each category captures an aspect of your business sales funnel. First, you promote the business to raise awareness. Then you encourage prospects to consider your products or service. Later, you target converting those prospects to buying customers.
Your business goals change over time. The trick is to work with an ad objective that aligns with your specific business goals. Once you've identified your specific marketing campaign goal and Facebook ad objective, it gets easier from there.
By now, you should already have an idea of how to pick the right Facebook ad type. So, below are the types of Facebook ads that you could use
Facebook Ad Types
1. Image Ads
This type of Facebook ad is the easiest to create. Here, there's no need for much text. With a great image that can capture people's attention, you're good to go. This Facebook ad format is perfect for brand awareness and highlighting specific products or services offered.
2. Video Ads
This Facebook ad type is similar to the image ad, but with videos. Typically, it's a short video of not more than 15 seconds. The Facebook video ad format is perfect for telling your brand story and engaging your target audience with a lasting impression. There's also the slideshow ad format option that allows you to create a Facebook ad using multiple images.
3. Carousel Ads
This option allows you to show up to 10 images or videos in your Facebook ad campaign. It also allows you to show headlines, links, and even CTAs in one ad unit.
This Facebook ad type is perfect when the aim is to highlight several aspects of your business or brand. It also allows your target audience to swipe through the carousel to view your ad message conveniently.  You'll also be able to see which item of post engages your audience more. eCommerce websites looking to promote multiple products on their online store will find this type of Facebook ad very useful.
4. Canvas Ads
According to Facebook, this ad type is "an immersive and expressive experience on Facebook for businesses to tell their stories and showcase their products."
It gives users an optimized, instant full-screen experience when they click on your ad. Users can navigate the canvas, rotate, pan, and explore images, carousel, and video ads separately on their mobile devices. This Facebook ad also type offers many options to tell your story
5. Collection Ads
This Facebook ad format lets users browse through your products and services when they click the ad. This ad type is perfect for encouraging your target market to learn more about what you offer. It also engages your target market better instead of just seeing the ad on their feed.
Other Types of Facebook Ads
1. Link Click Ads
This type of Facebook ad campaign is designed to pull traffic to your website or specific Facebook page through a link. It's useful when the aim is not just to boost awareness but also to increase conversion.
It's one of the Facebook ad types that help to promote your external website.  You could add an image, a video, or a captivating CTA to bring people to your website or landing page. The Link Click Ad Facebook ad type allows you to place the same ad across multiple feeds. Hence, reaching a broader target audience.
2. Product Set Ads
This ad type was designed to provide your target audience a personalized product catalog based on their experience with your products. It shows specific products to people who will most likely be interested in them.
To use this type of Facebook ad, you must have uploaded a product catalog. The catalog usually contains a description, ID, name, category, image, URL, and other product attributes for each product. You must also place a Facebook pixel on your website to track products that were viewed, added to cart, or purchased. The pixel must also be set up correctly to show relevant ads and best-performing products.
3. Page Post Engagement Ads
Simply put, it's a post turned ad. This Facebook ad type is useful for boosting a post to reach a new audience beyond your familiar circle of followers. With this Facebook ad campaign type, your audience engages and interacts with using the comments, shares, and reactions features.
So, when you boost the post, the new audience can see all previous interactions as well. You can also set up the target audience to promote your page post to engage more people across the Facebook network.
4. Page Likes
Page likes are one of the Facebook ad type examples that are perfect for expanding your brand reach organically. Depending on your campaign goal, this ad type typically encourages prospects to "Like" your page. Hence, they get to see all your content whenever you post something new.
Where your goal is to drive traffic and increase engagement via social media-specific content, then this ad type is for you. You could also include a CTA for more results.
5. Offer Ads
Offer ads can be used in either image, video, or carousel format to increase online sales, especially when you're offering a discount. It gets users aware of whatever you're offering. It even automatically reminds and encourages them to take advantage of your offers before the offer period expires.
6. Event Response Ads
This Facebook ad type is efficient when you want to promote an event. It allows for targeting audiences based on markers like gender, location, or any other thing that they might be interested in. This way, you're sure that your ad is meeting the right audience. The add tracks user response and event is also synchronized with the user's calendar for a reminder.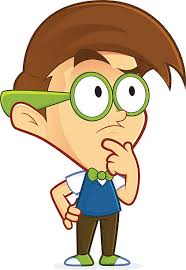 Which Facebook Ad Type Should You Use?
Remember that each of the Facebook ad types has different specifications, and are perfect for different purposes. Where you need any further help in figuring out how to pick the right Facebook ad type, we can help you.
[et_bloom_inline optin_id="optin_23″]
Conclusion
If you found this ultimate explainer guide useful, feel free to leave us a comment below. Also, contact us if you have any questions or need further clarification.
Enjoy this Article? You May Also Like: