Have you been looking to create a Facebook ads strategy that leads to a high ROI campaign? Do you find it hard even to create high converting Facebook ads campaign? Are you looking to lower your Facebook ad costs?
If your answer to any of the questions above is YES, then you're in the right place.
In this article, we'll be talking about some High Converting Facebook marketing strategies that you can use to optimize your Facebook ads for higher click-throughs. You'll also learn how to drive more traffic at a lower cost.
For starters, we'll love to emphasize that Facebook ads aren't overrated. In fact, we won't even be wrong by saying they're underrated.
The reason is simple.
When done correctly, a Facebook ad campaign can transform your business considerably.
A lot of small and big businesses in all sectors are now getting amazing results from Facebook ads campaigns – they should also work for you.
Furthermore, most smart marketers understand the importance of Facebook ad marketing, and they're using it to generate a positive ROI. However, it's worth noting that they're not using the Facebook ads strategy blindly.
Most of these marketers have a strong Facebook marketing strategy in place, which is helping them get more sales, leads, and clicks.
Even it's one of the biggest social media networks in existence today, Facebook is continually working on improving its ad platform, and partnering with them for your advertisement is essential.
However, Facebook ads isn't as easy as it sounds, and it usually has a learning curve. So, if you don't spend time testing and trying out the best strategies, you will be wasting your ad dollars away.
That being said, let's take a look at:
Expert Facebook Ad Strategies to Improve Your Campaigns
1. TAKE ADVANTAGE OF FACEBOOK PIXEL
Undoubtedly, this is one of the essential Facebook advertising strategies that's is an absolute no-brainer.
Without mincing words, you can always get a good ROI on your Facebook ad campaign just by installing the Facebook Tracking Pixel – a piece of code that you can install on your website.
Want to know why?
With the help of Facebook Pixel, you can easily examine the actions people take on your site and use that to retarget your website visitors.
Many brands and marketers are leveraging Facebook Pixel in their marketing strategy. A handful of them uses it just by installing the base code.
The Facebook Pixel is essential for optimizing your Facebook ads strategy because it provides data for retargeting & remarketing campaigns.
If you really want to determine important KPIs such as cost per lead (CPL) or cost per purchase, then you need to add event code to track the specific KPI pointers on your website.
That way, it can become easier to determine your CPL and also examine the targeting options, campaigns, or ads that deliver the best results. All of these will help to drive more business sales.
2. SELECT THE RIGHT TYPE OF AD FORMAT
If you want to get the best out of your Facebook ads campaign, then it's very important to choose the right ad format.
When it comes to ad format selection, it's worth noting that there are many Facebook ad formats, and the format selected should be based on your campaign goals.
For instance, Adidas combined videos with Facebook's collection features to display the several features of its Road Trip Hoodie. That way, they were able to decrease the cost per conversion by 43%.
Here are some Facebook advertising strategies that you can consider when selecting the right format:
When you have various features and multiple products to highlight, then Collection ads and Carousel are the perfect choices to select
If you want to create high-impact experiences and visuals that perform well on full screen, then the perfect option is to use Facebook Canvas
If you're going to broadcast discounts or special deals and use them as purchase incentives, then you can consider using Facebook Offer When you select this ad format, Facebook will send reminder notifications to all those that visit your ads, asking them to redeem.
3. CREATE EYE-CATCHING VISUALS
Do you know that website visitors spend an average of 2.6 seconds choosing where to land on a webpage?
If you know the importance of attractive visuals, then you can confirm that we're not exaggerating here. Generally, one of the best methods to decrease Cost-Per-Click (CPC) is with eyecatching imagery & video.
Always remember that the first impression matters a lot. So, it's a good practice always to treat your visuals as you would a handshake.
Best Practices for Facebook Ad Content
Tip #1: Use videos or gifs
Instead of using static imagery, it's always more beneficial to use videos or movement imagery. That way, it becomes easier to grab users' attention. You can use the test vertical videos for mobile devices.
Tip #2: Size to Specification
Generally, it's not advisable to use low-res visuals because they reflect on brands. You can use this tool to determine the right size specifications for your image
Tip #3: Don't overload your images with many texts
It's usually recommended that brands use as little text as possible. Rather than crowding your visuals with texts, you can try to move the copy to the designated text area. If you must necessarily add texts, you can use Facebook's Image Text Check tool to check for the structure of your image text.
4. INCLUDE YOUR VALUE PROPOSITION IN THE IMAGE
Irrespective of the niche you belong to, there are tons of the other brands offering the same services. So, if you want to convert potential leads into buying customers, then you need to tell them why they should buy from you.
One of the ways to achieve this is by incorporating your value propositions to your campaign image. This will ensure that your ad copy matches the picture. Also, you'll get noticed as soon as someone looks at your Facebook ad.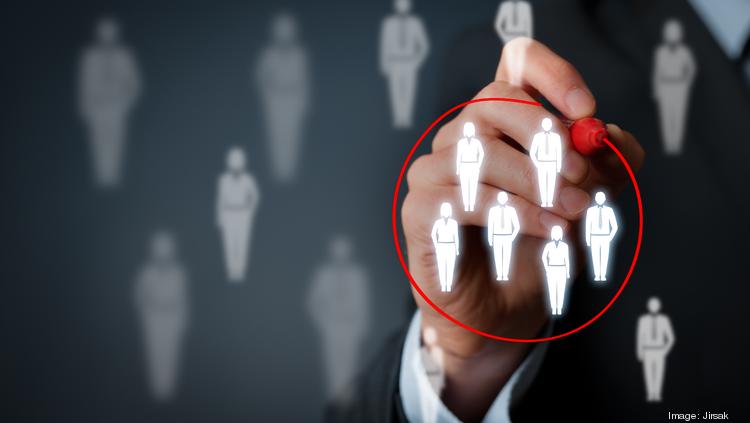 5. BROADEN YOUR TARGET AUDIENCE
Another expert Facebook ad strategy is to choose the "targeting expansion" option when creating the ad. That way, Facebook will also target more people with similar characteristics as those you've specified in the "interest targeting section."
This strategy works because it'll allow you to target more people, and it also has the potential to drive a higher conversion at a lower cost per conversion.
When creating an ad, you can also add custom audiences. For instance, if you have information like an email subscription list, you can upload it, and Facebook will use it to find pre-existing customers on the platform.
If you want to go a step further, you can use the custom audiences to identify people with similar profiles as your target audience.
CONCLUSION
That's it for now.
If someone approaches you asking for how to create Facebook ads that convert, this is the best gift you can hand over to them.
Facebook ads can be overwhelming at times, and we're hopeful that you'll find the Facebook ads targeting tips useful when next you want to create or manage your Facebook ads.
Now, we'll love to have your thoughts.
What Facebook ads campaign tips do you find most interesting? Do you have further questions on how to create Facebook ads that convert? Have you ever encountered issues while running Facebook ads and have advised for overcoming the challenge? Please do well to drop your thoughts in the comments section below.