We all have made a virtual shift after the covid hit us globally, catering in-person experiences to the market with new possibilities. We come from a time when TV was a medium to connect with the audience. But with changing times, this too changed, and now we experience a marketing mix in our choices and behavioral patterns. Let's take a look at some experiential marketing tips.
As for now, experiential marketing is a tool for brands in connecting with their target audience. Social influence on buying stuff owned by brands is something that everyone is following in the post-Covid world. The increase in experiential spending by brands is solely to engage the audience. Post-covid experiential is proven to be a key investment for brands.
Consumers admit that the two best ways that help brands reach them are websites of brands and the experiences. Everything else comes secondary to consumers. Strategizing brands for consumer engagement helps in creating real-life experiences. These experiences develop consumers' trust and help further in the advocacy of the brand by consumers. However digital we may turn, the words spoken are much heavier than anything else. Experiential makes this possible in the best way.
     1. Rewards and Reactions
Our reaction to anything makes us either come out of the situation wisely or make us stick to the situation. The same happened when Covid 19 hit us all in 2020, and nobody was prepared for this. People's first reaction to Covid was that it has come to give us a short-term break from life. But as time passed and living with Covid became the new reality, people and brands took a deep breath and started re-analyzing the present situation and thinking of what best measures could be taken to come out of the same.
With time, brands came out stronger by looking for opportunities for customer engagement and reconnecting with the audience virtually. The target audience count may differ on virtual media, but this too shall pass in the blink of an eye with the upgrade in science and technology.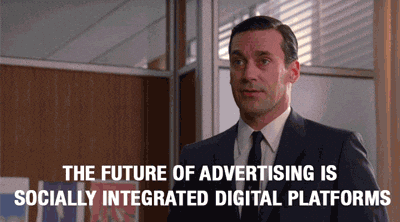 2. Brands with Purpose
Purposeful recovery aids the fulfillment of customer needs, something that resonates with walking the talk. It's like speaking out for your brand value by delivering measurable actions. With social commerce being the new trend, customers also want brands to build an online community utilizing social channels, highlighting the core brand value. This, is an important part of experiential marketing.
     3. Multi-experience future
As we step into the new normal life, we know it is surely a mix of virtual and real-life practices. Inventions in the covid times have helped balance the two very well. Brands very well know now how to host their remote guest. With more development, things will surely change for a better customer experience. The future will be about the connection of brands with customers. Whatever the platform may be, creating a seamless journey for consumers will help stay connected with them.
These measures will help in creating a value-based customer base for your brand. Keeping up with the trends and studying the insights will help generate fresh ideas and make new things easily doable. Take advantage of the experiential marketing tips we've listed to deliver possible results for your brand.
Enjoy This Article? You May Also Like: