Boring emails suck; let's change the narrative. You can double the conversation rate. How? Using the best ideas. Well-managed subscribers can convert to customers. Businesses use newsletters to increase their audience and turn them into customers. According to industry benchmarks, publisher newsletters earn an open rate of Twenty Two percent. Let's see some engaging newsletter ideas to double your conversion.
Newsletters contain information that is sent directly to subscribers' inboxes allowing you to share value and promote your brand. However, there is a "how to" in creating newsletters. For a newsletter to convert subscribers to customers, it must engage its readers.
This article reveals ideas that help create engaging and captivating newsletters that convert your subscribers. Let's dive right in.
15 Engaging Newsletter Ideas to double your conversion.
Your email newsletter allows you to connect directly with your subscribers when they don't actively connect with you. 52% of responders state email is their primary communication tool.
This makes it the ideal way to stay connected with your inactive audience. Connect with subscribers, engage them and make them customers.
Here are the best ideas that help you engage and convert your audience:
1. Learn from the Best Newsletter Examples.
The best newsletters have the best practices and ideas. You can read newsletters of brands that easily convert subscribers and learn what they are doing right. Also, you can read the best newsletter examples of other brands in your niche and create a unique piece from the inspiration you get.
You might take a lot of time figuring it all out yourself. Save yourself the stress, learn from the best, and watch your conversion rate skyrocket!
2. Discover the information your audience likes to feed on and give it to them.
A vegetarian wouldn't open a newsletter describing how to make grilled chicken.
What does your audience want to know? You can uncover the content that resonates with your audience and grab their attention until they click the button. It's important to remember your subscribers have possibly hundreds of emails. To get their attention, you must find a way to stand out.
Google trends can show the topics your audience searches for online.
3. Send tips on relevant topics.
Subscribers value expert knowledge. Your newsletter can explain the value of the product you sell or the service you provide. You can also give information about what you do. You can share frequently asked questions and answer them.
Target audiences engage with articles that cover tips or best practices about a particular topic that interests them. Just like the veteran would want tips or recipes for vegetables, cereals, etc.
It is helpful to perform keyword research as you write your newsletters.
4. Make your content human.
Remember your audience is people, make your emails feel more human to your readers. An excellent way to do this is to credit the writers of each of your newsletters. Adding the names of your newsletter writers makes your content more human. Also, avoid the use of words that sound generic. Use more personalized words that help you connect to your audience.
You can also add how much work you put into creating the email content.
5. Surprise or shock your subscribers
Surprises get people curious. You can quickly increase your open email rate by using statements that surprise your readers in your subject line. Sharing something unusual can intrigue your readers and keep them interested in knowing why you did what you did. More subscribers engaging your post equals more clicks.
6. Promote a product discount deal
We all love good deals, especially if such an offer meets our needs at a particular time. Consider running discount deals more often and promoting them in your newsletter.
Promotion emails can be highly effective, especially if you have a solid target audience. Your subject line should explain the offer—a 15% discount on all purchases.
7. Share a lead magnet.
Just as you share free tips and practices, introduce freebie packages, increase your click rates, and make your audience take action. Freebies give people an insight into what you can offer and how valuable what you sell is or can be.
Make your freebie offers as valuable as possible.
8. Answer social media questions
When you answer someone's problem, you solve a part of their questions. Answer questions asked on your social media questions in your newsletter.
When you answer or offer solutions to those questions, your audience's value for you increases. You get to provide them with valuable solutions, answers, and expert advice. You can include the products you sell as a solution.
9. Share the mistakes of your brand.
Surprisingly, people love to hear the mistakes of others. Reading or listening to the mistakes others make tells us we are not the only ones with issues and imperfections.
This type of vulnerable content can quickly get you connected with your audience and keep them engaged. Sharing your faults is a great and easy way to engage your audience.
10. Interview your customers and share case studies
This is a super effective strategy and one of the best engaging newsletter ideas to double your conversion. You can grab the interest of your subscribers by incorporating excerpts of conducted interviews with your customers and share as case studies. Your subscribers can easily connect to case studies. Share case studies of the feedback or results of your customers.
A customer review or feedback can help your audience understand the real-life potency of your brand.
11. Ask for input via replies.
Requesting replies makes most email subscribers engage with your newsletter. Ask relevant questions that require responses.
You can also uncover what your audience thinks about your product or service, how to make improvements, and what to make better. Understanding the needs of your audience is the key to providing valuable solutions.
12. Share simple step-by-step achievements.
Share your business success story with your audience. You can start by sharing how you started your brand and the achievements made over the years. Make a list of such achievements and share them in their chronological order—step-by-step format.
Your success stories can inspire and engage your audience and keep them expecting your emails.
13. Share one story per newsletter.
Storytelling can be a means of engaging your subscribers. People connect with real-life stories. Generally, storytelling can quickly grab attention.
If your newsletter includes a story per mail, your subscribers get connected to your brand through that story. According to Search Engine Watch, storytelling can boost conversion rates by 30%.
14. Share an opinion
You can boost your newsletter engagement by sharing your opinion or perspectives about exciting subjects in your industry.
Use your expert view to snatch the attention of your newsletter subscribers and make them take action. With multiple opinions on a topic in the industry, users always want to get informed opinions.
15. Share a new or exciting fact per newsletter.
Make your newsletter a source of information on recent and interesting facts for your audience. One piece of information should be in a newsletter to avoid boring readers. This can keep them eager to read your emails to learn the trends and most interesting facts about your industry.
Wrapping Up.
You can now stop creating tasteless newsletters. We have revealed the secret of engaging newsletter ideas to double your newsletter conversions. You are all set! You can start creating engaging newsletters that convert and increase your sales.
Enjoy this Article? You May Also Like:
Author Bio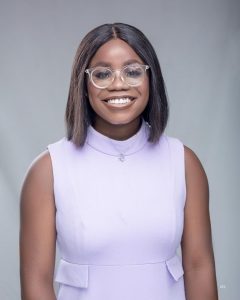 Martins Favour is a creative content writer with over five years of experience writing SEO content for various brands. She finds a home in weaving worlds out of words. Stories are her life and LinkedIn is her favourite tool.