Are you among those people, who ask questions like: "Are email lists marketing still relevant?" Well, the answer is a definite YES. According to HostPapa, 94% of internet users use emails, while only 61% of users use social media. Also, 75% of adult online users choose email marketing as their preferred marketing method. Not only that, based on the ratings by marketers in 2018, email marketing was ranked as the most effective marketing channel beating out SEO, affiliate marketing, and social media. This suggests to us that email marketing lists are still relevant and will likely be for many years to come. With all the various channels of communications that exist today, from social media to text messages, to chat, to video, phones, and more, none are as omnipotent as email. For business owners and marketers, email marketing lists can yield dramatic results. The reason is simple. Almost everyone has an email address. In fact, many people have more than one email address these days. Email marketing has a 4,400% ROI rate. Basically, businesses get a €44 ROI for every €1 spent on email marketing. So, it's no surprise that even today, email marketing lists are still active and relevant in the world of email marketing. Even though email marketing might appear too basic in terms of modern forms of digital communication, it's still the leading platform because of its universality. Indeed, for marketers, this also means that email can be a difficult place to stand out from the crowd in the age of social media and engagements. That's exactly why email marketing lists are essential. In this article, we'll talk about email marketing and its benefits. Then we'll dive into email marketing lists, their relevance, and how to build great email marketing lists.
WHAT IS EMAIL MARKETING?
Email marketing is the use of emails to promote products and/or services. It's a form of internet marketing that's used to foster relationships with potential customers, offer coupons to encourage customer loyalty, keep current customers informed and updated on your brand, and so much more! Just like marketing through snail mail, email marketing is a direct form of marketing. But since it's paperless, it's a more suitable option for the environment and your wallet. A lot of people think email marketing is out-of-date, but they couldn't be more wrong. Email marketing has been used since shortly after the birth of the internet. It has significantly advanced since then, and still today, it's still a handy marketing tool.
BENEFITS OF EMAIL MARKETING
Here are some reasons email marketing is so beneficial for marketers and businesses.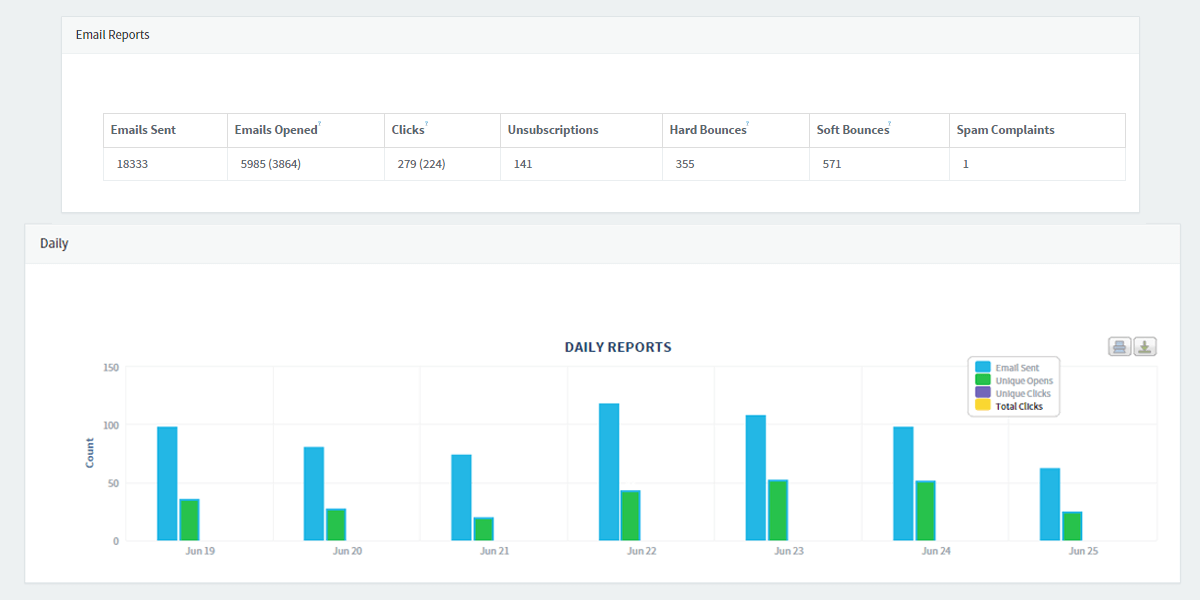 1. EMAIL MARKETING HELPS BUSINESSES TO TRACK CUSTOMER ACTIONS
Through the help of email marketing, you're able to track your customer's actions. You'll get to know the elements that your subscribers click on in your email and why they're clicking on those elements. For instance, if you continually add a list of clearance items and the items don't get any clicks, it might just be the perfect time to reassess the ways you present the clearance items on your website. Email marketing also allows you to know the headlines that work best with your audience. Through that, you'll get to know the headlines with higher open rates and how they might translate in other marketing.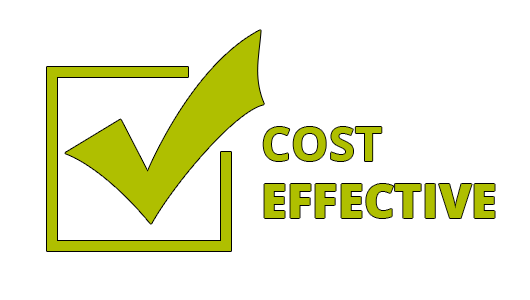 2. EMAIL MARKETING IS COST-EFFECTIVE
Compared to other traditional forms of marketing, email marketing is cost-effective. You don't have to pay for ad space, postage, print, or other costs that are associated with typical marketing. Email Marketing platforms like GetResponse, Mailchimp, or Mailchimp Alternatives (check alternatives) provide the perfect low-cost platforms to build relationships with your audience through email. Just like we stated in the introductory section, email marketing brings in about €44 ROI for every €1 spent. With this, email marketing is one of the most competitive marketing methods ahead of display, search, and social media marketing.
3. EMAIL MARKETING INCREASES BRAND RECOGNITION
Another perk of email marketing is that it exposes your brand and business to potential customers. Many people may not be willing to purchase your products and/or services when they first hear about your brand. But sending a tailored, targeted email can help you to become a go-to person. So, when your target audience needs the product and services you offer, they'll be more likely to choose your business.
4. EMAIL MARKETING CREATES AN AUTOMATED JOURNEY
Email marketing allows you to send out highly targeted campaigns that can automate a buyer's journey through your site. They're mainly effective with e-commerce stores. Imagine a situation where you forward an email about "the best earrings to wear" to a promenade dance and then follow it up with some questions that allow users to select options like silver earrings or gold earrings. You can then direct the users to a page on your site or send an automated response email that includes all the silver or gold earrings available for prom-goers. Well, that's email marketing at work.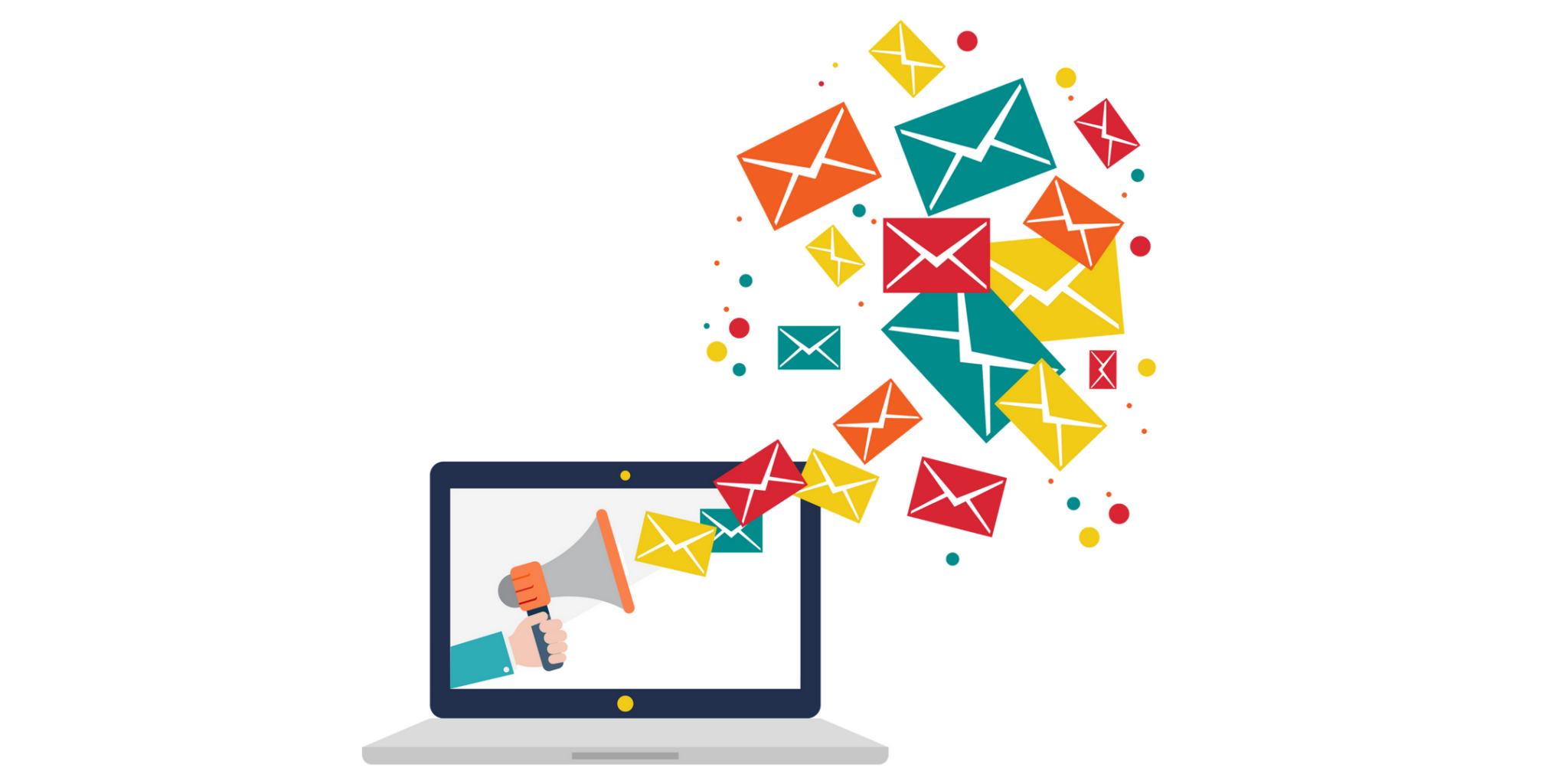 5. EMAIL MARKETING REACHES MORE PEOPLE
Almost anyone online has an email address. In most cases, an email is one of the requirements needed to sign up for social media. It's also needed to keep in touch with preferred brands, and get information. Sometimes, people have email reminders that inform them about any incoming mail. So if they're busy at that moment, they'll access the information later. The fact is that; people are connected to their inboxes. At the moment, there are about 3.81 billion email users. Compare that to Facebook's 1.52 billion active users, and you'll see why email is the most efficient way to reach out to almost any demographic.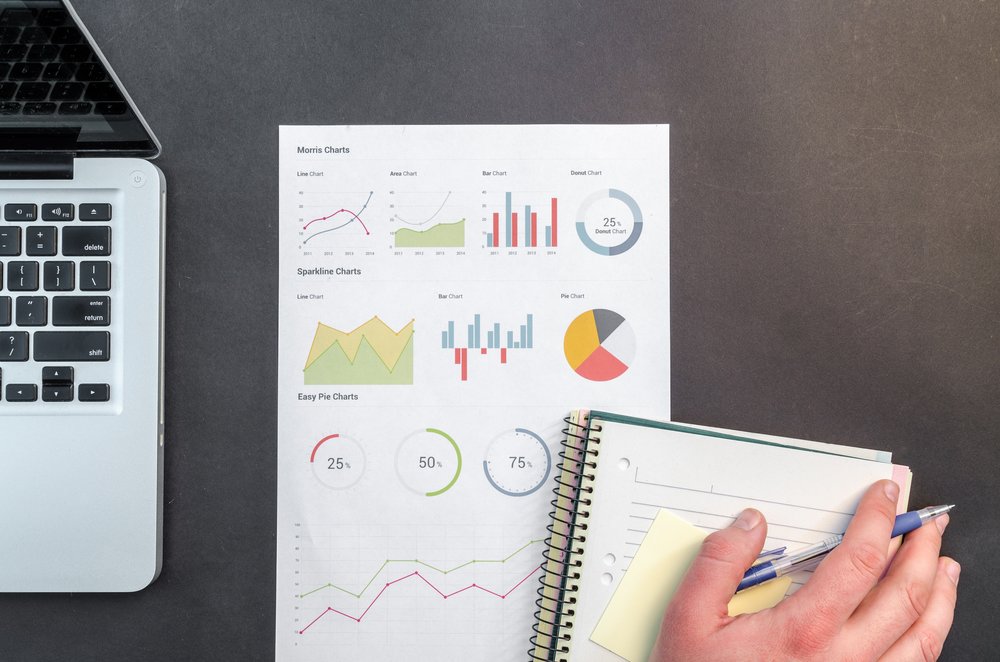 6. EMAIL MARKETING IS MEASURABLE
With the help of email marketing, you can evaluate the success of your campaign by observing key metrics like bounce rate, click-through rate, and open rate. These metrics will give you insights into your customer's interests and behaviors. You can also use the parameters to find out the kind of content that your customers best respond to. Then enhance your marketing efforts by including similar information in your subsequent content.
EMAIL MARKETING IS TARGETED
When you run an ad in the newspaper or on television, you don't have any control over the number of people who will see your content. In such cases, you choose where to advertise based on a channel's or publication target audience and hope their viewers and readers are interested. This does not apply to email marketing. In email marketing, you can segment your email based on demographics, location, lead status, and other data. This allows you to send tailored emails based on your customer's interests and needs. You can also customize your messages for each customer (this can lead to higher conversion rates).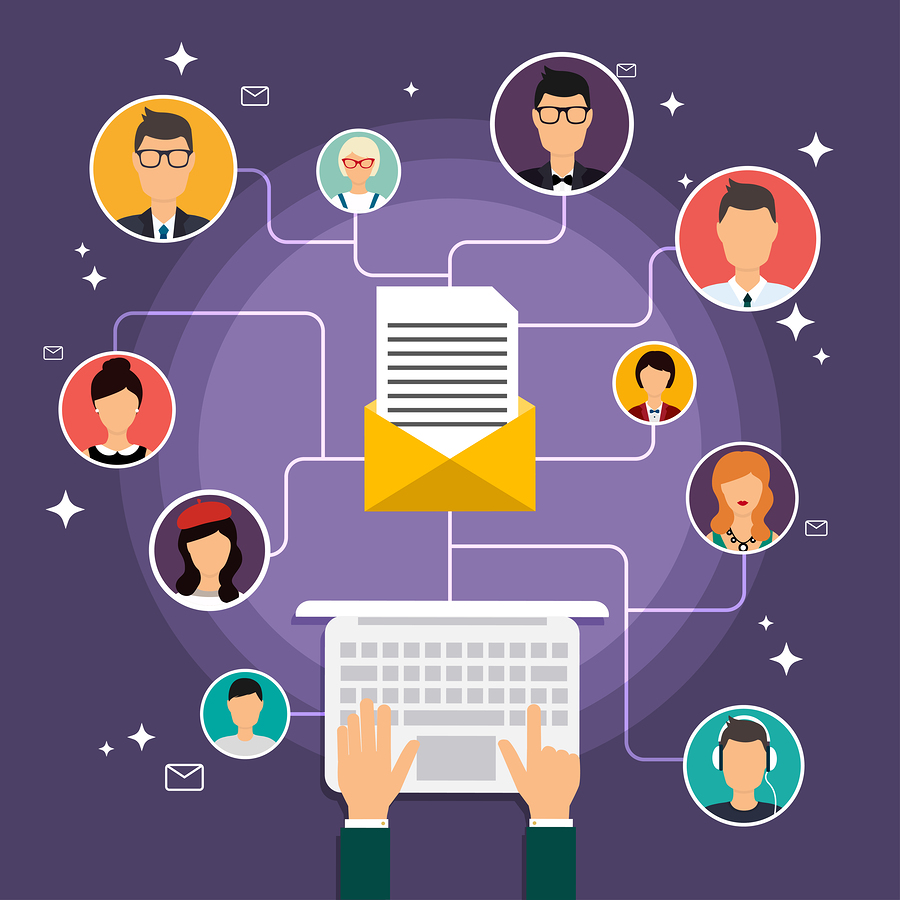 EMAIL MARKETING HELPS YOU TO RETAIN SUBSCRIBERS
Another perk of email marketing is that it allows you to directly reach out to users and retain them on your list. Social media websites usually limit the contents that users see. Some sites even force you to pay ad fees to boost posts and make them visible to your followers. But when it comes to email marketing, the list belongs to you and you don't have to pay any money to send out a message to your subscribers. Indeed, you want to ensure that you only send out excellent content and that you communicate with your subscribers only when it's needed. There's no point overwhelming your subscribers with continuous emails.
Now that you've understood what email marketing is and the benefits of email marketing. Next, we'll talk about what an email marketing list entails and how you can build your own email list.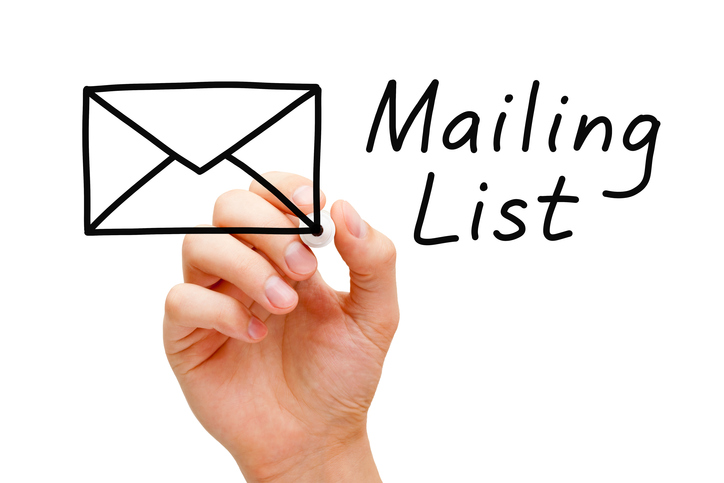 WHAT IS AN EMAIL MARKETING LIST?
In simple terms, an email marketing list is a list of emails that businesses have gathered from customers/visitors. It's a special list of names and email addresses of people that would like to receive updates, discounts, information, promotions, and other details about a brand or business. Email marketing lists are essential because they'll help to generate a regular visit to your site. When compared to other methods of marketing, email marketing lists are the best way to connect with customers. In fact, businesses are likely to get 6X Higher Click-Through Rate from emails when compared to tweets. Also, emails are 40X more effective at acquiring new customers than Twitter or Facebook. If you're a business owner and you're not building email marketing lists, then you're making a very great mistake. An accurate email list could be a goldmine for the marketing department of your company. Email marketing lists are also beneficial because they'll help you to target users in a personalized way and provides leads for sale. They also give customers the opportunity to provide feedback on satisfaction.
HOW TO BUILD EMAIL MARKETING LISTS?
Here are the steps to create email marketing lists that'll produce results.
START EARLY
Even though this isn't a formal step, it's a handy piece of advice that'll help you build effective marketing lists. With a visionary strategy and best practices in place, your list should grow as you spend more time developing it. So, the earlier you begin, the faster you'll be able to build the email marketing lists you want.
BEGIN WITH PEOPLE YOU KNOW
The start of your email marketing lists should be all those you currently have on file. You might already have existing email marketing lists from your previous campaign, but if you don't, then you'll have to do some research. You can import all the email addresses of your existing customers in your CRM system.  This should be a great foundation for building your email marketing lists. To communicate with your new email list, you'll need an email marketing platform. There are plenty of platforms that you can choose from. Some that we recommend are Infusionsoft, AWeber, and MailChimp. You could also check for Mailchimp alternatives.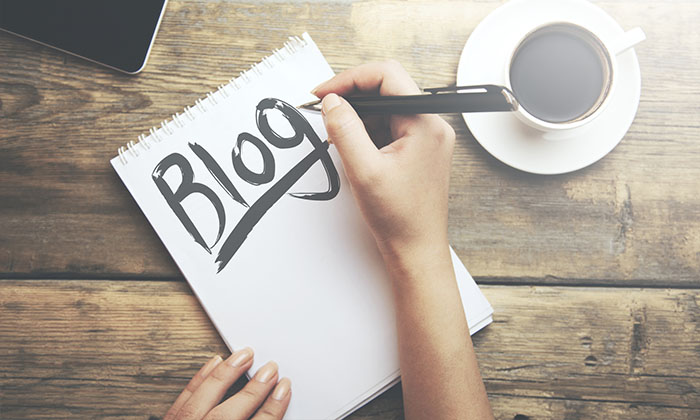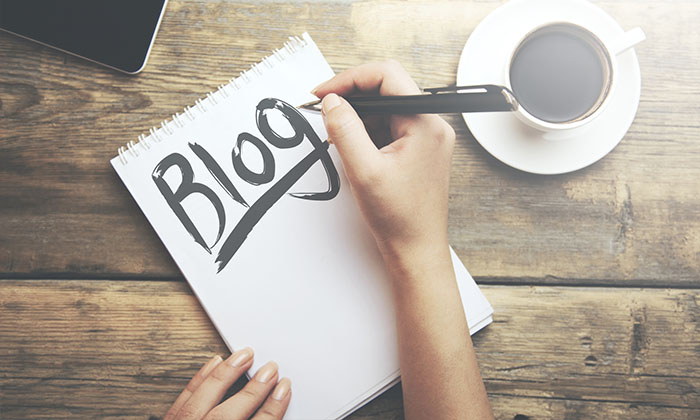 BUILD A GREAT BLOG
Next, you need a platform where your potential email list members will gather. Basically, you need a blog where you can be posting unique content. The contents will bring people to your site and entice them to subscribe (to receive other exclusive content and/or future content updates). The content creation might take you some time, but it's worth it. Once you're done, ensure to add many Call-to-Actions (CTA's) for an email subscription on your blog, including lightbox popup, in-line forms, and sidebar forms. Also, ensure that you limit the amount of information you're collecting from the subscribers. A name and email address should be everything they need to get started.
ADD AN OPT-IN INCENTIVE
You need to find a way of enticing people who don't like sharing their personal information for free. To do this, you'll need a lead magnet (something valuable that you can offer in exchange for signup). Many online marketers offer things like templates, whitepapers, eBooks, checklists/cheat sheet in exchange for their prospect's email addresses. You could also offer that as well. Additionally, you can consider offering a discount, free sample, or free trial that can be used in your online store. The fact is that, whatever you're building, creating, asking, selling, or offering, people need a reason to join your list. Think about it. If you came across a site that asked for your email address, you definitely wouldn't want to do that unless you're getting something in exchange. Well, that's the reason you need to offer something that'll entice your target audience. Also, don't be scared to change your offer from time to time.
MAKE YOUR EMAILS SHAREABLE
Social sharing is very powerful. If your emails contain useful information, your recipients might likely want to share them with their friends and family members. By adding a share button to your email, your recipients can easily share your content with their network. That'll expand your reach online and increase your brand awareness. The idea behind making your emails shareable isn't just getting more email subscribers to engage with your content. It's also about getting more subscribers who'll remain loyal to your brand.
CONCLUSION
Just a little recap. In this article, we talked about email marketing, its benefits, email marketing lists and how to build one for your business. The truth is that; email marketing lists are still very relevant. And if you've never considered it for your business then now is the perfect time to do so. As the world's population continues to become more tech-inclined amidst the developments of machine learning and Artificial intelligence capabilities, email marketing lists will continue to gain traction and lead to a high return for businesses. While they're tons of reasons to embrace email marketing lists, bear it in mind that users don't appreciate spam. You have to develop a cordial relationship with them before they sign up for your list. Subsequently, you can maintain the relationship. Offering high-quality, valuable content is the very first step. But you should also be familiar with your audience and what they care about. With some dedicated efforts, email marketing lists will work for you and help grow your brand. Do you think email marketing lists are still relevant? In your opinion, how can businesses build and improve their email marketing lists? Have any question about the relevance of email marketing lists? We'd be delighted to hear from you; leave us a comment below.