As many of us know, SEO is short for Search Engine Optimization. It's all about ranking your site better on Google, or any other search engine, by using well-recognized optimization methods. We will look at some importance of ecommerce SEO in this article. Read on.
When we say SEO, we first think about the general elements like content, backlinks, and eCommerce SEO audit. Since it's true, there are many more elements we need to pay attention to, like image sizes, titles, headings, subheadings, etc.
Google has changed and upgraded its algorithm several times over the years. So, updating your website content and SEO strategy regularly is necessary to stay relevant. SEO aims to ensure that your website appears at the top of the search engine rankings and gets noticed by potential customers.
But what are the main reasons why your eCommerce website may need SEO?
Let's take a look at seven of them:
1. SEO Improves Your Content
Writing content without any SEO background is just like a piece of paper with words written all over it. Since eCommerce is a very specific SEO field, we must keep the content fresh and updated regularly. That way, you increase your conversion rates and encourage people to purchase some product or service.
Everyone loves well-researched content that gives value. SEO's goals are to use relevant keywords but also to inform, educate, persuade, motivate, and engage. Smart keyword placement is the key to every SEO strategy and eCommerce SEO too.
So, run keyword research regularly, and update the content as needed. Sometimes, there can be new relevant keywords you can use to optimize the current content. When you do this, you avoid being forgotten by the readers and page visitors.
2. Creates a Stronger Online Reputation
People trust websites that rank higher on Google, which means they are optimized for SEO. Search engines reward sites that use proper SEO techniques, but people are those who help the eCommerce site build its reputation.
When you have both, your site will appear higher in the rankings. This gives you credibility among your clients and makes them feel comfortable buying products from you.
When your site performs well on Google with ecommerce SEO, it attracts more visitors than ever before. People who visit your site will stay longer, and they will probably return again. We can even say that with SEO, you build relevance, reputation, and brand awareness while getting the deserved exposure.
3. Higher Conversion Rates
People don't buy things from stores they don't know about. It's the same for online shopping. If your website isn't showing up on search engine results pages, potential customers won't find it. There are a few exceptions regarding unique products and less competitive keywords.
But, a great ecommerce SEO strategy gets people where they need to go. Search engines want websites that convert traffic into sales. And if your site doesn't have strong SEO, chances are it's not going anywhere fast.
When the strategy is properly implemented, visitors will decide to use your site, which is a conversion. When more visitors purchase, you get better conversion rates. Yes, your products play a huge role here, but you can first thank your SEO team or agency for being higher on SERPs.
4. Lower Costs for Promotion
SEO is less expensive than advertising, especially for your eCommerce site. Keywords organically bring people to your site. That means more traffic to your website, and expectations are those people will become your customers. Surely, not all of them will buy something, but even one conversion is enough to see if your strategy works.
Many eCommerce site owners will pay more for a complete ecommerce SEO service to an expert or agency instead of paying for expensive ads on TV, billboards, and online promotions.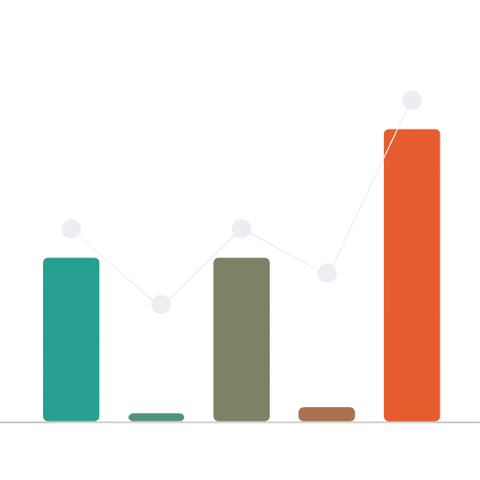 5. Improved Website Performance
A slow website is frustrating and distracting to users, and they are likely to leave and never give you another chance. And we are sure your products deserve it. Having a responsive website that loads quickly on desktop and mobile will help keep users engaged and fix the bounce rate issues.
We suggest running a speed test regularly, so you can see where your website lags and resolve the issue on time. This way, visitors will stay longer than three seconds and get to know your product offer better.
6. Better Customer Experience
Website speed and navigational practices are great for eCommerce SEO strategies. When your website ranks high among organic searches, customers find you. That's how their user journey starts, which leads to customer experience.
Also, the website must look pleasant because people are primarily visual consumers. Next, content must be readable and understandable for them. And finally, offer quality and support while you navigate them through the clean site structure. That way, they are more likely to come back and buy again from you.
7. Better Search Rankings
This is the ultimate goal for every SEO ranking. We put it in seventh place because it sums up all the other six reasons why your eCommerce website needs search engine optimization.
Higher ranks mean more traffic and, ultimately, more sales. When your site ranks well, a larger audience will find you. You only need to compose the strategy according to how you think people will find you. Things can get too technical when you write for search engines. But, we suggest you write for humans.
Even search engines are looking for value and meaning nowadays. Keyword overstuffing is an outdated practice that won't bring better search rankings at all.
Final Thoughts
For all these reasons, you can conclude that SEO is a step you should not skip. If you have your own eCommerce site, you already know the importance of ranking and visitor conversion. Your goal is to sell. But to convince someone to buy, you have to be convincing in what you're doing.
In the time of online shopping, you should try to be better than the competition. ecommerce SEO will help you do that consistently and in a really refined way. It's up to you to find the winning team, whether it's in-company employees or an external SEO agency.
Enjoy This Article? You May Also Like: