Hey there, are you looking for how to drive maximum foot traffic to your retail store?
If yes, then you must be happy to have landed on this page because this article will help you figure out how to drive foot traffic to your retail store.
For starters, it's worth noting that every retail store wants to increase conversion and traffic.
But then, even after you've put together a strategy, it can be challenging to decide the marketing tactics to use.
For marketers, there are also times when sales will crash. Whether it's due to forces beyond your control like a decline in foot traffic or seasonal sales dip, all retailers will experience a slump in sales at some point.
That's why it's essential to keep attracting new customers to your store.
When it comes to running a brick-and-mortar store, foot traffic is one of the most essential metrics that come in handy.
More traffic to your retail store means more opportunities for customer engagement and sales, which in turn leads to higher revenue.
It's no secret that e-commerce sales are rising.
With more customers shopping online than ever, retailers have to put in more effort to get noticed.
But then, what happens if a retailer doesn't have a budget for ads? Is he doomed to fade into the online chasm?
Absolutely not.
It's great to know that many customers now prefer to shop online.
But with the proliferation of online marketplaces and tons of choices available to consumers, it's difficult to get the attention needed to drive traffic and revenue.
That's why we've prepared a list of unique ideas for retailers to boost foot traffic and also increase sales.
Without much ado, let's dive deep into the subject on how to drive more foot traffic.
Key Takeaway
Increasing foot traffic helps a retail store not just to grow traffic but to increase conversion. There are times businesses hit a high time low, but leveraging foot traffic techniques provides insight on hidden facts about a retailer's store. A practical tool to increase foot traffic is building an online presence.
Table of Contents
MEANING OF E-COMMERCE MARKETING AND FOOT TRAFFIC IN RETAIL
Ecommerce marketing is the process of using promotional strategies to drive traffic to your retail store. It also extends to convert the traffic into paying customers and retaining the customers after purchase.
A complete eCommerce marketing tactic encompasses all the marketing strategies both off and on your site. Also, a sound marketing strategy can help you drive customer loyalty, increase online sales and build brand awareness.
Retailers also leverage eCommerce marketing to promote their online store or drive more product sales.
Foot traffic, on the other hand, is a business term used to describe pedestrian visitors to a retail or commercial site. It refers to the total number of people who are in your store at a particular time.
For retailers, foot traffic is an important factor that determines the success of a brick-and-mortar location.
Measuring foot traffic gives retailers tons of insights about different areas of their store, including how to make the store more productive, whether or not a retailer is staffing his shop correctly and the impacts of marketing efforts.
Also, when it comes to getting good insights into what is getting traction in your store, the importance of foot metrics cannot be overstated.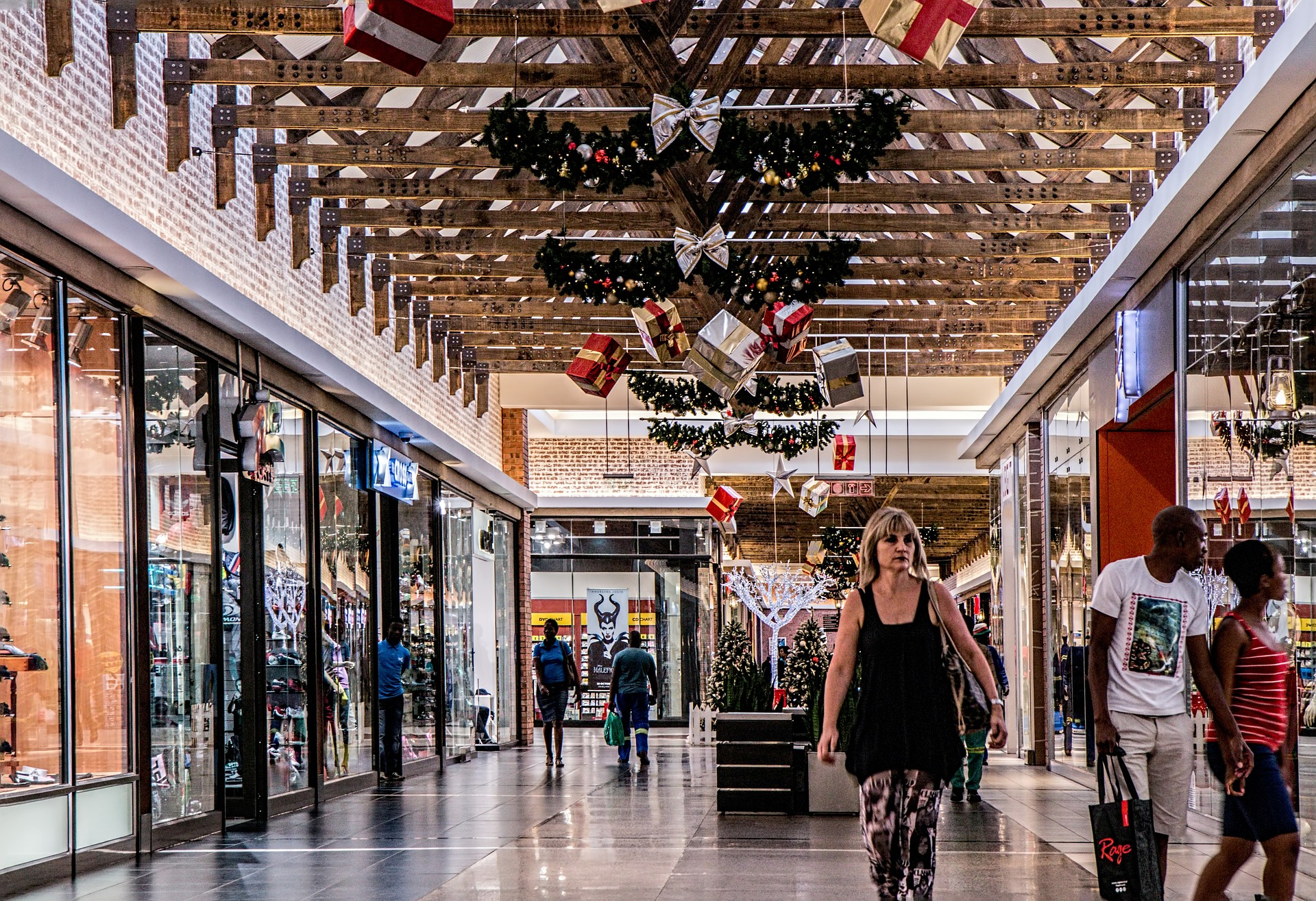 HOW TO MEASURE FOOT TRAFFIC
One major problem that most retailers face is their inability to track the foot traffic in their retail store.
While some agencies (like Figure3) offer specific tools for measuring foot traffic, retailers use some techniques like video surveillance, heat sensors, in-store analytics, mobile tracking technology, and social engagements
These tools and techniques don't only help you to determine the number of people in your store. You can also use them to track shopper dwell time, behavior and other useful metrics.
HOW TO DRIVE MORE FOOT TRAFFIC
1. BUILD AN ONLINE PRESENCE AND OPTIMIZE YOUR STORE FOR SEARCH
When you're starting to set up your store, it's always good to build an online presence and optimize your website for search.
One way to achieve this is by researching keywords that epitomize your niche and using them on your website pages and blog content.
You can use tools like Keywords Everywhere or SEO tools to find relevant keywords. It's also advisable to choose one or two core keywords per webpage.
The key to getting more foot traffic is to first build a solid foundation of appropriate keywords. It's also essential to leverage the blog in your retail store because it can help you to drive more foot traffic.
2. STAND OUT FROM THE CROWD
The retail ecosystem is competitive- especially if your retail location is in a busy or mall downtown area. If you want to get customers in the door, then it's essential to keep things unique and interesting.
Also, your brand identity should be reflected in your retail location. It should also be evident in the design of the store (whether traditional, hip or modern), the music you play, the in-store graphics that mark sections and displays, in-store logos, and signage.
Another way to lend your brand voice is in the language and designs of your hang tags. For more information, you can check out the secret of sharing your brand's story using immersive retail design and how to glorify your product.
3. INCREASE ENGAGEMENTS
Another effective way to drive more foot traffic in the short term is through special events.
You can host celebrities' anniversaries, customer loyalty to bring in customers for a day, or in-house store events to introduce demos and new products.
That way, you can increase engagements with your customer base and also interact with your customers face-to-face in a social setting.
Door-buster sales and special one-day promotions are another way to get more in-store customers when you need to liquidate inventory or during slow periods.
Even if customers don't make it to the event, the marketing venture for the event will enhance brand awareness.
4. SUBMIT YOUR RETAIL STORE TO SITE ENGINES
Another way to drive more foot traffic to your retail store is by submitting your website to search engines.
You can ask search engines to crawl and index your retail website. This is helpful for SEO and can also increase your chances of appearing on the results page for appropriate queries.
For Google, you can submit your website via Search Console. You can learn how to submit URLs to Bing and Yahoo here.
5. YOUR STORE LOCATION MATTERS A LOT
If you want to attract more customers to the store, then your store needs to be located where people can easily find you (locations with a lot of foot traffic).
The world is an oyster and a good store location will have an incredible effect of allowing you to boost and improve your sales.
In addition to having a good store location, you need to also ensure that the information on key directories like Yelp, Google Places, Yahoo, Foursquare, and Apple Maps is up to date with a correct description of your business, hours of operation, address and even pictures.
Lastly, ensure that your signage is easy to read and large.
6. DESIGN IS IMPORTANT
Yeah, you heard that right.
The design of your retail store is an essential factor and it determines the number of foot traffic you see.
In a bid to establish the science of retail design, here's what Figure3 identified as the secrets of retail design:
Social and Open: we're social beings and our actions at times are based on behavioral cues from others. Figure3 believes that when a retailer's behaviors are put on display, others will copy it.
Engaging: Always create an environment that inspires customer engagements. That way, their sense of value and ownership will be elevated and they'd be more likely to make a purchase.
Focused: Your store should be built around the unconscious needs of your target audience.
Continuously Evolving: Humans are generally hardwired to love new experiences. So, it's important to ensure that your store environments aren't stagnant. It's good to always refresh the feel and look of your store to keep your customers engaged and interested.
Easy: If you want to earn continued business then you need to provide a frictionless experience. You can design a store that fits seamlessly into the lives of your customers and eliminates any barriers to ideal behavior.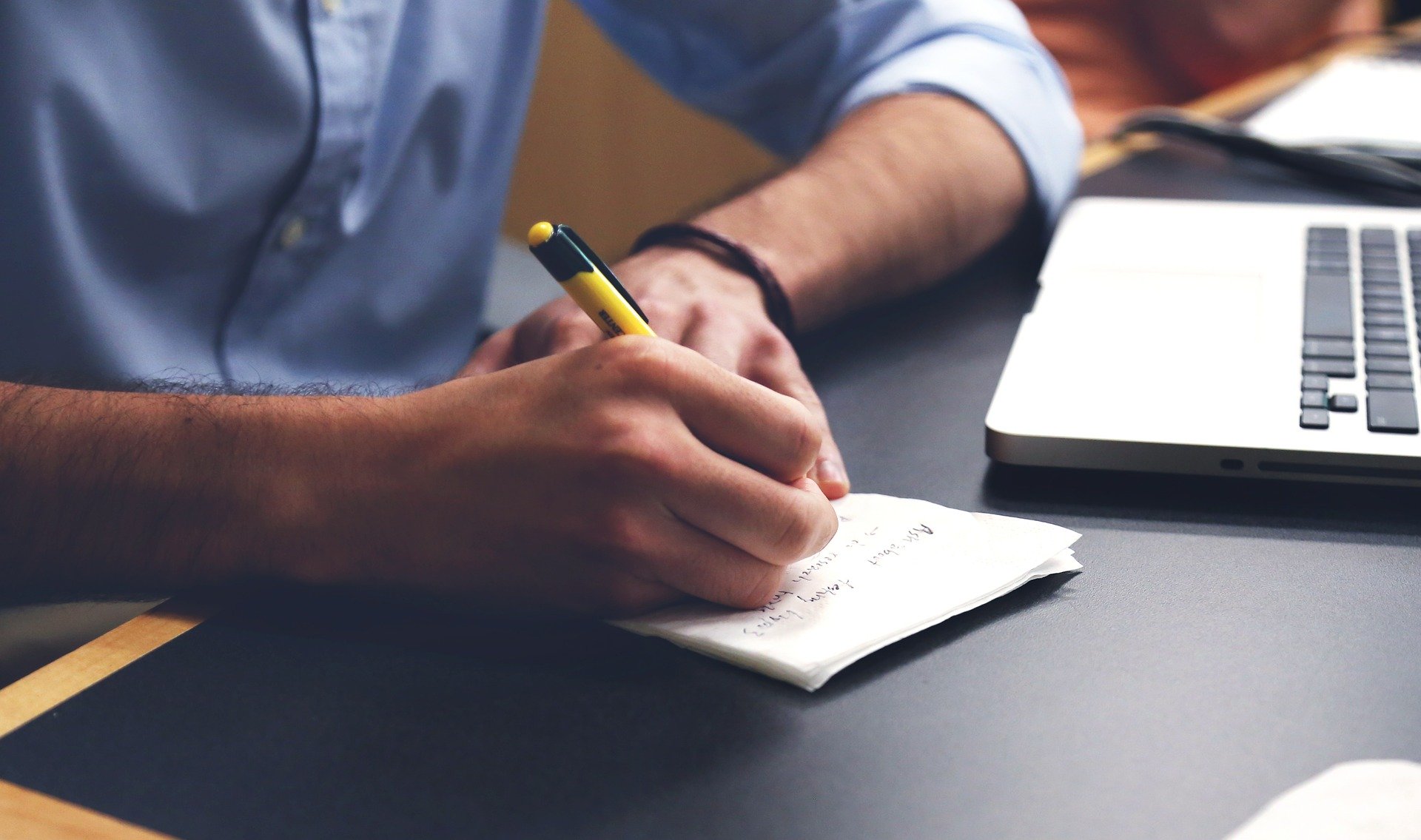 7. WRITE WITH AN ANGLE
Another way to attract more customers to your retail store is by writing content centered around your unique value proposition.
You might want to ask: but what is a value proposition?
A value proposition is a metric that makes your business unique.
A unique value proposition differentiates your product or service from what other people might offer.
If you're experiencing difficulties when creating captivating content for your retail store, it's a good idea to turn to professional writing services like Supreme Dissertations" after this phrase. When people visit your page, you have a maximum of 15 seconds to emphasize why your product offers something that can't be found anywhere else. You can only achieve this via a unique value proposition.
For example, here's a clear and unique value proposition from Stripe. They were able to sell their value and not their product.
8. MAKE PEOPLE HAPPY
If you want people to become loyal to your brand then you need to make them happy. Your potential customers should feel joyful the moment they walk into your store.
Yeah, you got that right.
There should be a friendly environment that encourages people to visit your store and your employee should be approachable.
It's essential to note that your employees are very valuable and they determine how customers view your brand.
Happy employee leads to happy customers and that leads to an increase in sales.
9. DON'T FORGET ABOUT SOCIAL PROOF
70% of consumers trust a recommendation from a total stranger and 92% trust their friend's recommendation.
Social proof is just what it sounds like. It's evidence that people trust a brand enough to purchase from it.
For instance, Amazon uses reviews act as social proof for every single product page.
You may want to ask: but how does this translate into a conversion?
We'll answer the question with evidence.
Express Watches used social proof to increase their conversions above 58%. All it took them was just a review widget and that's all.
It's worth a shot, right?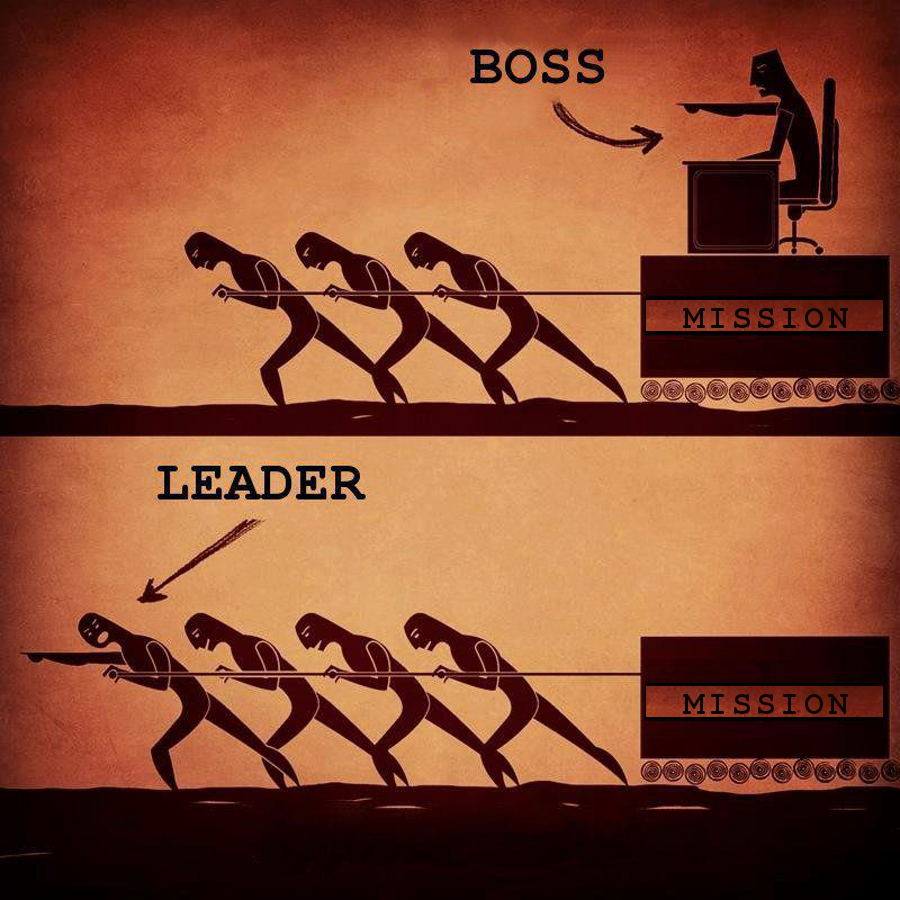 10. LEAD BY EXAMPLES
Just like we once mentioned, the behavioral cues from others sometimes affect our desire.
What does this mean in this context?
As more people are seen interacting with your displays and entering your store, many passersby will also be motivated to do the same.
If you want to attract more customers to store, you can invite the passersby, put up the interactive display and set a design that encourages this behavior.
Here's an article that talks about how to create an inviting first impression.
11. MAKE IT EASY FOR CUSTOMERS TO GET WHAT THEY WANT
In reality, the products you're selling should solve your customer's problem. Beyond that, a poorly designed store will lead to the loss of customers.
You might want to ask: but what do you mean by a poorly designed store?
A poorly designed store is a store that appears untrustworthy and suffers from the following: confusing navigation, hard-to-read font and lack of clear value proposition.
Even if all the elements above are improved, you could still be making a few design mistakes. Are your values properly laid out? Is your window well-designed? Have you figured out the proper balance between visuals and text? Are your products properly designed?
If you want to drive more foot traffic, then these are some of the many things you should consider.
12. DESIGN YOUR STORE FOR SALES
Another great way to increase sales in retail stores is by actually designing your stores for sales.
You can use cross-merchandising strategies to increase sale opportunities. Also, creative displays and lighting techniques will help you to attract more customers.
That's not all.
You can also play videos for customer entertainment, product education and any other promotional or upsell tie-in.
Always remember that an energetic and captivating store is a magnet that can perform wonders.
13. MAKE YOUR STORE A DESTINATION
If you want to further increase sales in a retail store, then you can as well convert your store from something simple to a destination. That way, you'd get to outsmart retailers that lack community feels.
One way to achieve this is by offering facilities that make the shopping experience more pleasant.
That way, you'll get to drive more foot traffic, keep shoppers in your store for long and also increase their chances of purchase.
Some basic amenities to consider are comfortable seating, charging stations for smartphones, free Wi-Fi and free wine or beer (i.e. if it aligns with your target audience and brand).
14. HOST GIVEAWAYS AND CONTESTS
If you make giveaways and contents a consistent part of your eCommerce strategy, then you'll give customers a reason to visit your store- and keep coming.
This will also allow you to ignite word-of-mouth marketing.
When users enter your giveaways and contests, you'll also have the chance to market to them in the future. Information from this article shows that about one-third of giveaway participants are willing to get more information from brands.
You'll also have precise information about their interests. Thus, tailoring your strategies to their shopping preferences.
15. INVEST IN EMPLOYEE TRAINING
Now you're aware that your employees are valuable and they're the face of your business; It's also essential to train them on certain work ethics.
First and foremost, you can communicate your expectations to them. That way, everyone will be on the same page. It's essential to address the following:
What are the performance expectations of each employee?
How should your employees treat customers?
Can employees earn bonuses for excellent performance?
What is the revenue expectation for each employee?
Once your expectations are set, your employees need to learn their job. You can outline their responsibilities, roles and walk them through every step. Each employee should have at least one training centered around their role.
In the end, your employees will have all the necessary skills needed to attract more foot traffic and enhance sales.
How to Increase Foot Traffic After the Pandemic
After reopening your store, you will want to try different strategies to increase foot traffic to your store. The pandemic has caused stores to close down, leaving thousands of people helpless.
Many people have switched to e-commerce by strengthening their online presence to remain in business. But all hope is not lost in regaining your ground and rising again.
Below are some of the approaches you can adopt to increase foot traffic to your store after the pandemic.
A. Center your attention on health & safety
The pandemic has made us put our health and safety first before any other thing. If you want more customers and patronage, you need to make your shopping environment safe for your customers.
You can assure your customers of their safety by cleaning your store and sanitizing the environment regularly. You can place hand sanitizers at the entrance and at different corners of your shop.
You should mandate the use of a nose mask by shoppers and store attendants. And ensure that fewer people are allowed entrance at once to maintain social distancing.
B. Buy Online, Pick in-store
Not everyone will want to shop physically in stores after the pandemic. No matter how clean your store is, some customers will still prefer to order online and pick up their items.
Make provisions for people to make orders and pay online through a functional company website. We know you might be wondering why not deliver instead of pick up.
But in-store pick-up allows customers to check and confirm their purchased goods themselves. Making sure your customers are satisfied with your product is the primary goal of a seller.
This approach also increases your sales because your customers might end up purchasing more items.  Once customers see how fantastic the product is, they might buy more before leaving the store.
C. Contactless Payment
Contactless payment allows customers to feel safe. Many shippers now prefer this mode of payment. This is because they do not have to touch the counter or pin pads when making payment.
Due to the pandemic, many stores now use this payment method, making it widespread in stores today. Using this method will attract more customers to your store because everyone wants to stay safe and take preventive measures.
D. Exclusive in-store promotions
Creative promotions will help you increase foot traffic to your store. This is the same as other promotions stores make online to attract customers. The only difference here is that in-store promotions attract people to enter the store to benefit from the enticing offer.
You have to be strategic when doing promotions because the goal is to make more profit. So you have to ensure that giving a discount on goods during a particular sales promotion will not affect the business.
CONCLUSION
The coast has been made clear for you to get more foot traffic to your store. When you replicate the proven tactics in this article, you'll get to drive more foot traffic.
We do hope that you find this article useful.
Do you have any questions about how to drive more foot traffic? In your opinion, how do you think businesses can drive more foot traffic to their retail store? Please, let us know in the comments section below and we'll get back to you.
Enjoy This Article? You May Also Like: