You have promoted your website in any way you can, but the numbers are still below your expectations. 
Why don't you try spreading your wings to Instagram? 
Here, we will cover Instagram's potential for generating a new wave of traffic to your website. To help you get started, we will also provide tips and tricks on how to execute this method properly for maximum exposure.
The Ever Popular and Multifunctional Instagram
In less than a decade, Instagram has grown into one of the biggest media-centered social networking services ever. With over one billion active accounts worldwide, it would be an understatement to say that the platform has a massive following.
Facilitating media sharing as its primary function, Instagram becomes the gateway to different parts of the world (literally and figuratively). Equipped with features like Follow and Favorites, users can explore other people's posts and subscribe to accounts with similar interests easily.
As more and more users discover Instagram's potential in the business sector, it becomes apparent that those features are also ideal for increasing brand awareness. In fact, an active account can expect 6-8% monthly follower growth on the platform.
That exposure doesn't only benefit the brand showcased on your Instagram account. On the contrary, growing your following on Instagram can be part of the marketing strategy for your overall brand. 
All you need to do is direct your audience on Instagram to your business site.
6 Tips to Generate Website Traffic via Instagram
While Instagram holds great potential for growing your business, your website traffic and brand awareness won't increase unless you put effort into your Instagram account. 
On that note, here are six tips to not only help you grow your following on Instagram but also redirect them to your business site as potential customers for free.
1. Take Advantage of Your Bio Space
Conveniently, Instagram allows a user to embed a link in the bio space. Considering that your bio will be the first thing your visitors see, it would be a great loss on your part not to put up your business site address in there.
To make the link look appealing, you can invest in a custom domain name. A good domain name should look concise yet meaningful and representative to your brand. For consistency purposes, your Instagram account name should bear the same name as your domain name.
If you don't have a custom domain name yet, you ought to check Hostinger Generators for domain name ideas. Once you find the right one, you can buy it at a domain registrar.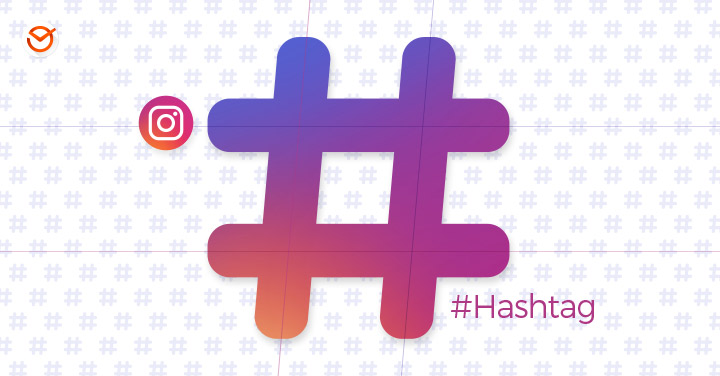 2. Use Hashtags
In addition to user accounts, you can also follow hashtags. This acts like your newsfeed, where your followed hashtags come up in your Instagram feed, this, in turn, expands your networking options. Thus, incorporating hashtags into your posts can increase brand awareness and generate leads much faster. 
You can include up to 30 hashtags per post, but it's best to use no more than 10 to avoid cramming the content. To save you time from having to gather relevant hashtags manually, you can use a hashtag generator like Ingramer and All Hashtag.  
3. Publish High-Quality Content
While hashtags bring visitors to your account, they will stay for your content. For this reason, put your best effort into producing high-quality content that is not only aesthetically pleasing for your Instagram account but also capable of promoting your brand.
In creating appealing posts, the design is no less important than the content. If you don't feel confident in your designing skills, you can use Canva's pre-built Instagram post and story templates to spice up your content.
4. Build a Good Relationship With Your Audience
As a social networking service, Instagram makes it easy to interact with other users within the platform. Compared to a website, Instagram has a more personalized touch in connecting the account owner with their visitors and giving an organic experience for both ends.
For this reason, you can use this opportunity to engage and build a good relationship with your audience. Don't be afraid to throw in some questions in your posts or stories and interact with individuals by mentioning their username. 
Following back and liking your audience's posts is one of the ways to show appreciation. Don't be that account that has thousands of followers but only follow less than 20 people. By showing that you're approachable, your engagement rate will turn for the better.
5. Make Sure Your Site is Mobile-Friendly
As an app-based platform, most (if not all) Instagram users access their account via a mobile phone. Therefore, if you want to direct them to your site, make sure it's mobile-friendly first.
You can use Google's Mobile-Friendly Test to check whether or not your website can accommodate this need. If your site fails the test, you better address the issues immediately to avoid losing potential customers. 
6. Apply for an Instagram Business Account
To accommodate businesses, Instagram provides a business profile that offers additional features like an Instagram analytics tool and a contact button. This free profile will certainly help you market your brand and create better interaction with the audience.
Another significant benefit you can get from having a business account is the ability to add links in your Instagram stories. With this feature, your audience can go to the business website directly from your story without having to open your bio first.
Check out this tutorial to see the steps of setting up an Instagram business profile. Unfortunately, only accounts with over 10,000 followers can apply for this feature. 
Wrapping Up
Generating website traffic can be frustrating for a standalone website. Luckily for you, popular social networking services serve as the perfect gateway in directing visitors to your site. If you have a product-centered business, there's no better platform than Instagram to boost your traffic.
While Instagram's massive audience makes it easier for you to build your following, it still takes a lot of hard work to increase your brand awareness via this method. However, seeing how big is Instagram's potential for taking your business to a new level, it'll be worth it in the long run.