In this day and age, it seems that everything is going digital. Unfortunately, online information overload happens too often. And, it can become overwhelming for most. However, do you know that direct mail marketing is one of the best ways to push your products and services right to the front of your potential clients? Read on to see why.
Despite the presence of an estimated 293 billion email addresses, most of us still get excited when receiving tangible items in our mailbox. These items often include direct mail marketing tools — postcards, letters, brochures, flyers that state different messages – all carrying the company's logo, tagline, and promotional offers.
For decades, businesses have relied on direct mail marketing to reach out to more customers. It increases brand awareness and promotes sales. Then, digital technology came and revolutionized how marketing is done. But it's no reason to forget about the basics. Below are the reasons why your business should engage in direct mail marketing, even in 2021.
     1. Direct Mail Promotes Better Engagement
Digital campaigns sometimes receive flak for not living up to expectations. They are not different from how some online purchases go. That's why some consumers prefer to have more than just a visual experience when deciding to purchase an item.
Because direct mail marketing delivers something that's tactile, potential consumers will find it interactive and perhaps, more convincing.
No matter which direct mail tool a company chooses, it always includes the brand name, logo, and call to action (CTA). It includes the brand's physical address, and other digital locations as well. Most campaigns offer a discount with the card that customers have to show in-store. Some provide discounted rates for services that go with the brochure. It's no wonder why direct mails get an estimated 96% engagement rate.
     2. Direct Mail Has A Good Response Rate
Digital marketing can easily be measured with the presence of diverse digital analytic tools. These tools can gauge the number of site visitors, levels of engagement, conversion rates, and other factors. While it can be more challenging to measure success rates for direct mail, it's not at all impossible. Find out more about it.
According to Data and Marketing Association (DMA) in its 2018 Response Rate Report, direct mail boasts an admirable nine percent response rate for house lists and five percent for prospects lists. These rates are higher than the results from other digital advertising methods. For instance, email marketing response rates are approximately less than one percent.
     3. Direct Mail Has A Higher ROI
Mailing physical materials to your target market may entail higher upfront costs as compared to other digital marketing channels. Surprisingly, a DMA 2017 report indicated that direct mail has an average of 29% return on investment (ROI). This figure represents a higher median versus paid search, which is pegged at 23%, and online display at 16%.
If that failed to convince you, maybe this one will: Direct mail works better compared to digital ads, generating conversion rates that are 28% higher.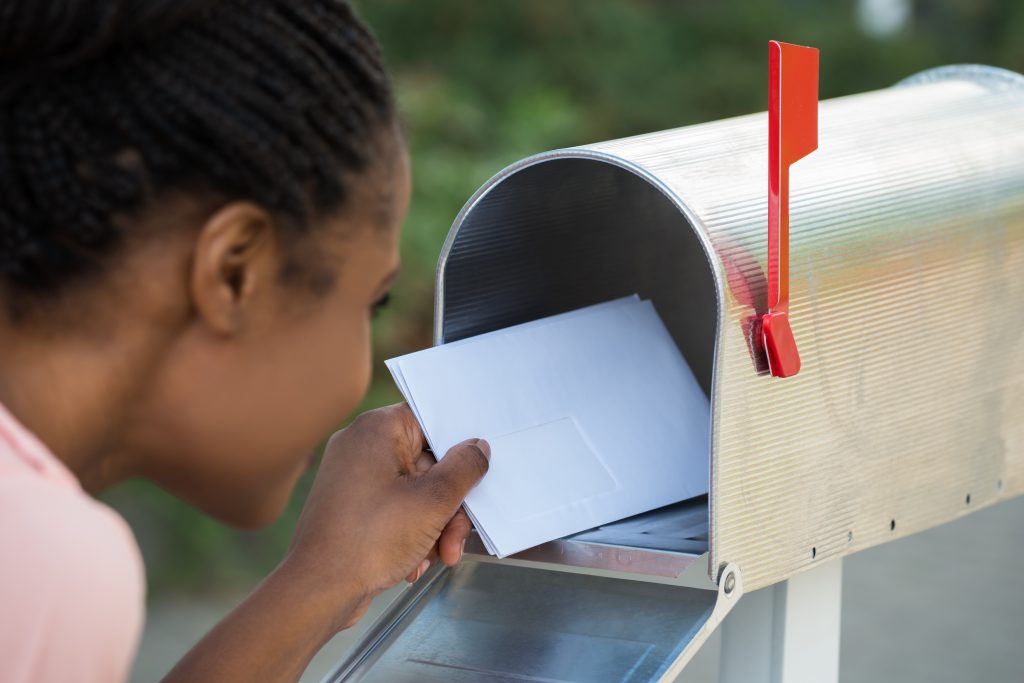 4. Direct Mail Is As Creative As Digital Mail
Contrary to popular belief, companies can be as creative as they want to. Conventional mails come flat and uninteresting; containing no more than texts and photos. A basic email may have the same unimpressive qualities, if not done effectively.
Thanks to technology, direct mail strategies have become capable of delivering a multi-sensory experience to consumers. For instance, the company can use augmented reality in its mail campaigns or print out QR codes that link potential clients to more interactive sites. Some businesses can tap 3D mailing packs as opposed to traditional mails.
     5. Direct Mail Allows You to Reach a Wide or Targeted Audience, Too
There's a 95% chance that your direct mail recipient will check your company online after receiving your postcard, brochure, or newsletters, according to industry estimates. Visiting a company's website is one of the ways a buyer starts with the purchasing journey.
So, it's critical for direct mail marketers to know how they can rival or exceed the reach they'd otherwise get when they're using digital email marketing. These three methods are typically used when sending physical correspondence to target audiences:
Direct Mail- They're typically more personal, being that the mail is addressed to a recipient. The good thing about these types of mail is that they can provide personalized offers.
Partially Addressed Mail- It's less specific but targeted at the same time. The mail is addressed to specific households and not to a specific person. Targeting is done by lumping a particular market based on their hobbies or interest. Instead of the recipient's name, the mail bears a general term such as 'Dog Lover' or 'Rockstar Mom'.
Door Drops- This type of mail marketing doesn't involve the use of personal data, and is, therefore, the least personal of the three. It involves sending out brochures and flyers, or any promotional and marketing materials to households. Sector estimates reveal that 83% of door drops are filed and read.
Similarly, companies can keep direct mail lists of recipients based on different categories. For instance, businesses can keep direct consumers, subscribers, affiliates, and business-to-business mailing lists.
     6. Direct Mail Is For All Age Groups
Direct mail is particularly effective for elderly consumers. According to Pew Research Center, about 33% of senior adults don't have internet access, and more than half of them don't have social media accounts. This makes direct mail a crucial marketing tool for companies targeting this market segment.
But direct mail can also appeal to the younger markets, too. According to market research, direct mail material will stay an average of 10.4 days in the home. The item is also found to be shared among all inhabitants, regardless of age. In the UK, it's said that the Gen Z market is 40% more likely to be swayed to patronize an item after receiving direct mail.
      7. Direct Mail Has Higher Chances of Being Read
Industry estimates reveal that 57% of email addresses are ignored because the users receive too many marketing emails, and therefore consider most emails as spam. Additionally, computer users are subjected to at least 300 online ads, in the first few hours after using the device.
Inversely, when a person receives direct mail, he or she will screen them first by checking each one. This means there are better chances that your physical correspondence will be read and attended to by your recipient versus an email campaign. Research has indicated that over 91% of promo mail is opened and read, while only up to 20% of emails are read.
The Bottom Line
For an effective marketing strategy, companies should tap offline and online channels for their campaigns. Sending physical mails has benefits including promoting engagement, getting better response and engagement rates, among others. These benefits can be amplified if you complement your efforts with your existing digital marketing strategies such as direct mail marketing.
Enjoy This Article? You May Also Like: