Digital marketing is an important tool in any business, whether it's a trucking company or not. The industry is constantly changing, and digital marketing helps you stay ahead of the curve and keeps your customers coming back. Let's take a look at the top digital marketing strategies to help grow your trucking company.
With social media being such a prominent part of business, you can't afford not to be using it. As a small business owner, it is important that you take advantage of all the tools at your disposal. Social media marketing is one way to help grow your company while targeting potential customers.
But, how do you use digital marketing effectively to grow your trucking business? The best way to get started is by creating a strategy that works for you. We've compiled some of the top digital marketing strategies used by successful trucking companies to help you get started.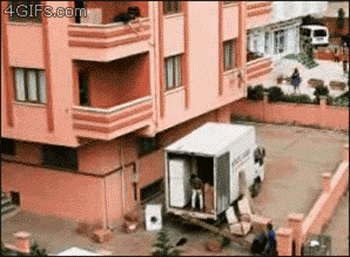 Digital Marketing Strategy #1 – Social Media
Social media can be an extremely powerful tool for marketing. Facebook, Twitter, and Instagram are all great places to start, but don't overlook older platforms like LinkedIn and Pinterest. All social media platforms have their own unique benefits, and knowing which platform is best for your business is important in the long run.
If you are just getting started with social media, start with one or two networks and slowly add more over time. You may also want to create a separate social media page for your business.
Digital Marketing Strategy #2 – SEO
One of the most affordable and easiest ways to market your business is through SEO (search engine optimization). When you improve your website as per search engine algorithms, they'll be able to find you more easily. SEO allows you to get your business in front of more people who are looking for your type of services.
You can use SEO as a way to get more exposure online. People will be more likely to click on your business name if you're showing up in searches. And, the more you rank for a particular term, the higher you'll appear on that search. It's a great way to boost your company's visibility and to grow traffic.
There are multiple ways to optimize your website, and you can choose which ones best fit your business needs. We recommend starting with Google AdWords, which allows you to display ads on a variety of websites. You can target your ads based on specific keywords, demographics, locations, or even times of day.
Digital Marketing Strategy #3 – Email Marketing
Email marketing is a great way to build a list of prospects and customers and to keep in touch with them for years to come. It is also a great way to promote your products and services over time. There are many different types of email marketing: transactional, marketing, and relationship-based.
If you're new to email marketing, we recommend starting with transactional email because it's the easiest to set up. Transactional emails are sent out to anyone who signs up for a newsletter or subscribes to a blog. It may be something like an automated shipping notice, or it can be something that promotes your business.
If you want to create more effective email marketing campaigns, you should start by identifying your ideal customer. This can be done by looking at where your traffic comes from. Once you know who your ideal customer is, you can start crafting messages specifically tailored to them. You can also use a marketing automation tool to keep track of your interactions and segment your contacts based on their preferences.
As you develop digital marketing strategies to grow your trucking company, don't forget the administrative necessities, including forming an LLC. If you're unsure about which service to use, this zenbusiness LLC review offers a comprehensive evaluation of a popular LLC formation service that could help streamline the process, freeing up more time for strategic planning.
Digital Marketing Strategies #4: Harness the Power of Content Creation and Distribution
Content marketing is a great way to grow your business. A great website is only half the battle. You also need to create content that your audience wants to read.
If you're not sure where to start, we recommend starting with blog posts and other types of articles. Once you've found the content that you're most passionate about writing, you can expand your content strategy to include social media posts, press releases, videos, and more.
If you're having trouble deciding what type of content is best for your company, here are a few ideas:
Write a series of blog posts that outline all the services you offer
Create an informational video
Post photos and videos to Instagram
Share content on LinkedIn
Send a press release
Create an infographics
Create a quiz or interactive graphic to encourage customers to share content
Conduct interviews with influencers who can help promote your business
Share your own expertise in your field with other business owners
Digital Marketing Strategies #5: Blogs for Trucking Companies
When it comes to content marketing, blog posts are one of the most powerful tools in your business toolbox.
Blog posts can be used for multiple purposes. For instance, you can use them to:
Create new content to publish on your website
Provide helpful tips to potential customers
Promote your products and services
Offer your opinion on a particular subject
Promote special offers and discounts to existing customers.
Add customer testimonials and reviews to your website
Blogging requires a large amount of content creation and distribution, but it can be a great way to build your business. The key is to share valuable information with readers and to regularly update your blog with new posts. You can share information about your business, but also about other companies that are relevant to your industry.
Have a look at a simple yet unique trucking website design from The Whit Group to create a website which users can understand and digest the content easily.
The more useful and engaging the content that you publish; the more people will share it. This can result in more traffic and more leads for your business.
Final Thoughts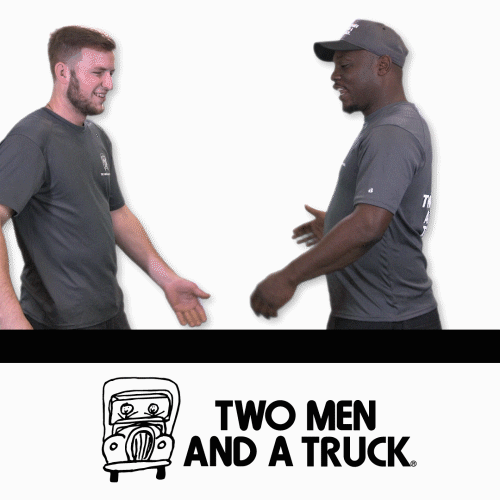 In order to be successful as a trucking company owner, you need to be proactive. That means constantly improving your digital marketing strategy. You also need to invest time and effort into your digital marketing plan because it takes time to create a winning strategy.
When you put in the time and energy to grow your business, your customers will see it. And when they see your efforts, they'll want to do business with you.
So, there you have it, the best digital marketing strategies for trucking companies. These five digital marketing strategies will help you improve your company's visibility and attract more customers.
These are the top 5 digital marketing strategies for any small business owner, but you don't need to use all of these in order to get great results. Which ones have you found to be the most effective?
Have you had any luck with these digital marketing strategies? Let us know in the comments section below.
Enjoy This Article? You May Also Like: