Ever heard the words "digital influencer" spoken around the office? Do you know what it is and how it works?
If yes, then you're at the right place.
In this article, we'll talk about what digital influencer entails, why you should work with a digital influencer and how it works. We'll round up by talking about ways to engage with digital influencers
For starters, it's worth noting that the digital influencer market has emerged, many thanks to web evolution and the transformation in the way people consume products and information.
According to research by AdWeek Magazine, influencer marketing will become a $10 billion market by 2020.
With increasing frequency, audiences are now turning to popular digital influencers for customer advice/tips, content, and entertainment.
But beyond that, a digital influencer has the power to improve engagement, awareness, and traffic.
Also known as social media influencers, digital influencers are notable and have a huge influence over their followings.
Many of these influencers don't come from television or film, but they've cultivated a loyal fan base and social media following centered around a specific niche interest.
By joining forces with a digital influencer, you can gain their reach and bounce off one another to grow, learn, and maximize your potential audience.
Your brand is essential, and by engaging your audience with a digital influencer, the sky's the limit.
If you want to know why many brands are using digital influencers to reach younger demographics and elusive millennials whose attention is ever more challenging to capture with tradition ads, it's imperative first to understand what a digital influencer entails and how it works.
That said, let's look at the meaning of the catchphrase: Digital Influencer.
WHAT IS A DIGITAL INFLUENCER?
In simple terms, a digital influencer is anyone who can influence others.
A digital influencer is anyone who wields that influence via digital platforms like social media. He/she is someone with a virtual presence so strong that they have the power to bring your brand in front of a massive crowd.
Digital influencers are specialists in a specific niche and have earned a very high level of confidence with their followers.
Normally, people value the thoughts and opinions of digital influencers. Their influence is more authentic and genuine to their followers.
Their fans trust their recommendations. In fact, some persons will easily get persuaded to use products endorsed by influencers.
The right digital influencers can reach your target audience, drive engagement, and build trust. They create engaging, original content, and brands that work with influencers get good results from the leverage.
Now that we've given a light introduction to digital influencers, let's dive into the importance of working with them.
WHY WORK WITH A DIGITAL INFLUENCER?
DIGITAL INFLUENCERS ADD A FRESH AND NEW PERSPECTIVE TO BRANDS:
We all experience that nostalgic feeling.
That moment when you write about the same subject repetitively, and you begin to feel like a robot. Always talking about the same stuff but with a fresh outlook and a different voice.
No two digital influencers are the same. Their life experiences and choices have given them a vision of the world that's entirely different from yours.
So, if you work with digital influencers, they'll bring some innovative and fresh ideas that'll help to take your business to the next level.
DIGITAL INFLUENCERS INCREASE CREDIBILITY:
If you partner with digital influencers, it's an indication that you're very receptive to the bigger picture.
It's a sign that you're ready and willing to listen and take advice that's not yours.
When you work with digital influencers (people who have already earned credibility and trust), your integrity will also get to increase as well.
DIGITAL INFLUENCERS WILL HELP YOU TO DRIVE TRAFFIC AND ENGAGEMENT:
When you partner with digital influencers, they'll help to increase engagements and likes for your brand's online presence.
How is this possible?
Through backlinks from an influencer's social media account, you can drive traffic back to your website or social media channels.
Now, let's talk about how digital influencers work.
HOW DOES IT WORK?
Finding a digital influencer is the very first step to growing your business with influencer marketing.
But before diving into the world of digital influencer marketing, it's essential to ensure that you're targeting the ideal influencers.
Here's how to do that.
DETERMINE WHO YOU ARE TRYING TO INFLUENCE
The very first question that you need to answer is: who is your target audience?
You need to know your target audience before taking any further step.
Afterward, the next thing is to dive into their interests to determine who they follow and the kind of information they love.
For instance, if your products are meant to be used by work-from-home mothers, you can research who these women follow, where they consume news, what social media channel they spend the most time on, where there read reviews and so on.
In order to determine your digital influencers, you need to ensure that such persons are also targeting the same audience as you.
For instance, if you sell SEO software, don't just assume that you need to partner with Rand Fishkin – the king of SEO.
It's possible that your audience doesn't even know him. In such cases, it'd be more useful to choose someone that's widely known by your audience.
On a deeper note, if you have many audiences, then you might need different digital influencers for these varying demographics.
CARRYOUT EXTENSIVE RESEARCH
Now that you have an idea of your audience, the next thing is to find influencers who are more likely to influence these audiences.
Wondering how to go about that?
Fortunately, here are some tools that come in handy.
Your Influence
Your Charisma has launched its fully immersive Influencer Marketing Platform. This platform is full with top-ranked influencers from all over the world and from almost every niche! There are constantly new influencers being added every day. This Influencer Marketing platform is a perfect place to establish some dialogue with potential influencers to talk about rates & costs.
Buzzsumo is an online tool that you can use to discover, follow, reach out to, and analyze influencers information. They have a very robust search engine that you can use to find key influencers around locations and topics. Whether you're trying to find digital influencers on Instagram, Facebook, or Twitter, Buzzsumo is a very great tool to use.
This is a completely free online tool that you can use to search for influencers on twitter. All you need is their twitter profiles or bios. Followerwonk is very flexible, and it allows you to also customize influencers by adding a URL, name, or location.
When your search is complete, Followerwonk will show you a comprehensive list of Twitter influencers alongside their number of followers, tweets, their social authority, account age, and the number of people they're following.
Hootsuite is another free online tool that allows you to discover a list of social media influencers by monitoring appropriate conversations. Afterward, you can use the tool to save the influencer list into an easily trackable system.
We're quite sure that you're aware of Google, right?
Well, doing some Google research is another great way to start finding digital influencers in your industry.
When you research your audience's interest, it's possible to come across some recommended Reddit conversations, popular websites, blog posts, and a LinkedIn group that your audience often visit.
You can use google to dig in and find out who your influencers are.
It's now time to talk about ways how digital influencer works and how to engage with social media influencers.
TIPS TO ENGAGE WITH DIGITAL INFLUENCERS
Ok, now that you've found the right influencers, what's the next thing to do? How can you get them interested in you?
Here are some ways to achieve this:
FIRST TIP: REACH OUT TO THE INFLUENCER IN A NON-VIOLENT MANNER
If you want to engage with your target influencers, then it's not ideal to carelessly start retweeting, messaging and sharing every one of the influencer's post.
Instead of being flattered, your target audience is more likely to be creeped out when they notice that you've already liked and reshared about 50 of their Instagram or Facebook posts.
Rather, you can put some strategic planning and thinking behind your first outreach and allow your initial message to simmer for a while.
There's no point trying to act like an excessively eager or desperate salesperson.
SECOND TIP: JOIN ONLINE FORUMS WHERE YOUR INFLUENCERS ARE ACTIVELY PARTICIPATING
Many online conversations are going on via online forums, and influencers usually participate in many of these conversations.
After all, how can they even be influencers if they're discreet and quiet?
Whether it be on Reddit, niche webinars, LinkedIn groups, you can find out where your target influencers hang out online. Afterward, you can also start hanging out there as well.
For example, one of the great places to make yourself noticeable is on twitter chats. In most cases, these twitter conversations occur at the same time every week and are recognized by a common hashtag.
The good thing about this strategy is that you can join the conversations, perform lightly and over time, your target influencers will gradually notice you.
That way, your target influencers will be more likely to respond when you reach out to them.
THIRD TRIP: MAKE A HUMAN CONTACT (IF POSSIBLE)
When it comes to engaging with a digital influencer, nothing is as useful as a human and real connection.
You might be thinking and shrugging that these influencers are social media people.
Yeah, we agree with you. But then, studies have shown that interacting in person is far more effective than online communication.
So, should you approach your influencer with a 20-slide PowerPoint presentation on how you can collaborate?
Definitely not.
Instead, if your influencer is local, you can go through their social feeds to see the industry events they always tweet about. Register for those events and get to meet them in person.
Go to the event prepared with an idea of what you'd love to say. But ensure that you pay attention to your influencers and ask them personal questions.
Your first interaction with your influencers should be light. Also, remember to exchange business cards so that you can reach out to them later.
Influencers are more likely to respond to a friendly individual they met at an event over an accidental LinkedIn message.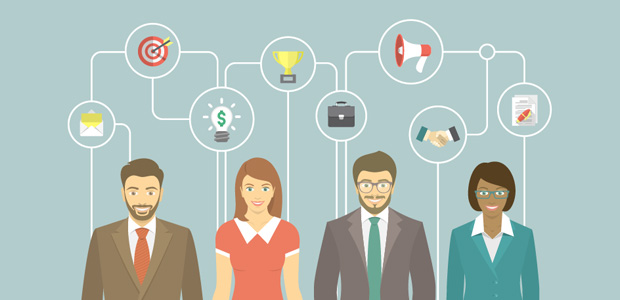 FOURTH TIP: LEVERAGE YOUR NETWORK
You should treat reaching out to a digital influencer the same way you'd treat looking for a new job. Use the power of your network to reach out to people you want to know.
One way to go about this?
Search through your digital influencer's friend and see if you have mutual connections.
The world is a small place, and you might be fortunate to see someone you know.
Once you find the mutual connections, reach out to them and ask them to make an introduction. That way, the digital influencer won't feel caught off by an accidental and suspicious reach out.
FOURTH TIP: KEEP A RECORD OF YOUR OUTREACH EFFORTS
Now that you've reached out to your target influencer, you need to ensure that you're not overbearing or forgetting about your target digital influencers.
One way to achieve this is by tracking and managing your outreach efforts.
Given that you're likely to reach out to an influencer more than once, it's essential to keep a record of your outreach methods, dates and times, failures, and success.
This will help you to know what worked, what didn't work, and how you can improve your methods.
With this type of due diligence, persistence, and attention to details in your outreach efforts, your digital influencers will be willing to engage with you in no time.
CONCLUSION
It's now time to summarize what we covered in the article.
We talked about what a digital influencer entails, why you should work with an influencer and how it works. We rounded up by giving you four tips to effectively engage with digital influencers.
Digital influencers are the new word of mouth. They have what it takes to promote your brand and help you achieve results that you can never accomplish alone.
If you've never worked with an influencer before, it's now time to give it a trial.
What are your thoughts? Who are digital influencers? Have you ever worked with one before? How can businesses better interact with digital influencers? Please share your opinions and experiences in the comment section below.