Not only is YouTube a popular video hosting but it is also the best place to promote business and ideas. In fact, the platform has over 2 billion logged-in monthly users and is the world's second-largest search engine and most visited site after Google. So, If you are just exploring the opportunities and features of YouTube, then this post is for you. It will help novice video bloggers and marketers not only create a channel on YouTube, but also professionally and quickly customize it. Read this post till the end to understand how you can customize your channel on YouTube – and you will also get a pack of tips for further promotion of your YouTube channel.
Table of Contents
Step 1 – Develop a Corporate Identity
Your mission is to customize your channel on YouTube and make sure that your YouTube channel is associated with you and not with someone else. Thus, this is where a corporate identity comes into play. A corporate identity is a special, pre-thought-out combination of colors, fonts, images, and even mood in all design elements. This means that your YouTube cover, channel logo, and video previews should not only be beautiful and stylish but also make a harmonious picture together. A well-thought-out corporate identity should also match your audience and reflect the message that you want to convey to them.
Step 2 – Take Care of Content
There is no need to purchase expensive equipment to produce quality content. Nowadays, a smartphone with a decent camera and simple editing tools are enough to create fantastic video clips. The most important thing is to figure out what to shoot. Since there is too much content on the web, you should create something special. The video should be beneficial to the viewer. Therefore, we strongly recommend that you study your audience, its needs, doubts, fears, and cover all these points in your video content.
Step 3 – Polish the Design
To customize your channel on YouTube, you first need to create an account on YouTube, shoot cool videos, and arrange your playlists. All these are important, but you should never forget about the main picture that your audience sees when they land on your YouTube page. A good design can boost your profits. So one of your missions is to polish the design of your YouTube channel, customize its look and feel:
Customize your channel header with your logo, corporate colors, and a clear USP.
Upload the main video in the description. It is usually either a promo video about the company, a description of the work process, or a video tour around the company.
Add a description in the "About the channel" section so that users who do not know about you could easily find answers to their questions. Who are you? What do you do? Do you have anything to offer? What makes you special?
Add links to the site and social networks. They are displayed in the channel header above the "Subscribe" button. They help the visitor to learn more about your company, quickly get additional information by writing to you personally or visiting your corporate website.
Make sure playlists come with descriptions and links to the site. These are convenient if a user wants to see similar videos from your selection one by one. Playlists are like headings on a blog. Portfolios, comparisons of products or materials, interviews, instructions, and more can be arranged in separate selections.
Performing all the above, you will both customize your YouTube channel according to the best practices and ensure a smooth visitor journey on your page.
Step 4 – Work With Advanced YouTube Channel Settings
You can manage additional channel settings on the Settings page of your YouTube account:
Country setting. Using the menu below your profile photo, you can select the country for your YouTube channel. The eligibility for joining the YouTube Affiliate Program is determined by the country you choose.
Linking a site to a channel. If you are the channel administrator, you can link your official site to the YouTube channel. Thanks to this, the YouTube search algorithm will be able to consider signals based on your site's position on google.com.
Turn favorite channels on or off. Your YouTube channel may be featured on a list of other channels that potential viewers can watch. The list appears in the "Related Channels" section, which can be seen on the right side of your YouTube channel page on your computer;
URL redirect channel. An abbreviated version of your custom URL can direct viewers to a different channel. It is enough to enter the address to which viewers should be directed in the Redirect URL field;
Conditional redirect. You can set up the redirection of viewers visiting your channel related to language, location, age, and gender. You can enter a rule that will be used in the conditional redirection.
Connecting YouTube channel to Google Analytics. You can sync your channel with Google Analytics to get detailed information about the visits to your channel pages. This can be very useful if you use multiple Google services and want to exchange data between connected accounts. Use YouTube Analytics if you want to check your total watch time, traffic sources, and demographics for your channel.
Bonus: Important Points for Channel Success
So, you have decided on the audience, theme and format of the videos, developed the corporate style of the channel and uploaded all the files for the visual design. What comes next? We have some tips for the further maintenance and promotion of the channel. These simple rules will not only help you customize your channel on YouTube, but also help you attract and retain your audience:
Add relevant links to the cover: for example, messengers, social networks, websites, blogs. So viewers can quickly contact you or simply learn more about you if they wish. To add links, select "Edit Links" in the upper right corner of the banner, and you will be able to enter the links there. The first five links will be displayed on the right side of the header;
Optimize the text describing your channel. Talk to viewers: tell about yourself as an author, write what your content is about, who is it targeted at, how it will help the viewer, etc.;
Make Sure to Optimize YouTube videos for search. YouTube is not much different from the search engines Google, Yahoo, or Bing. By entering a keyword in the search bar, you get a list of links to the video instead of links to sites. To optimize videos, apply the same principles as when optimizing sites for search engines. Make sure that you create a unique, descriptive, and optimized title and description for every video. Also, do not forget to use popular tags: frequent requests from Internet users. To understand which queries are popular, do a little research on your topic using Google Keyword Planner;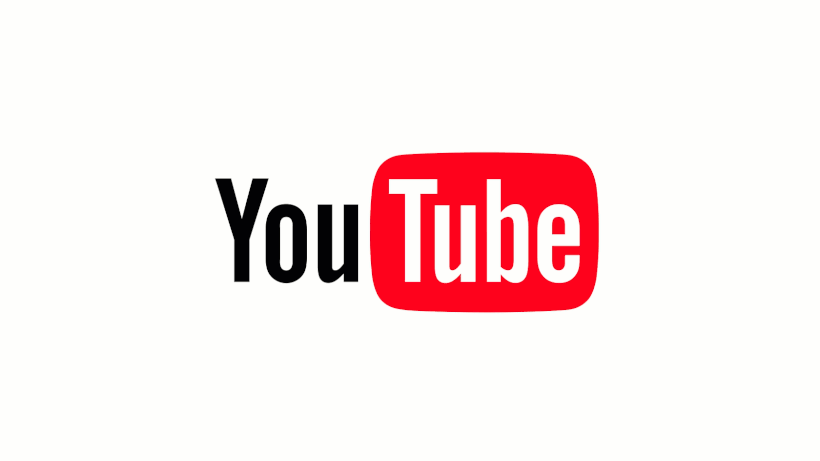 More On Important Tips for Channel Success
Add and optimize video subtitles. Search algorithms on YouTube are arranged in such a way that a system analyzes video captions/ subtitles and ranks a video accordingly. Thus, videos with captions are ranked even better. That's why we strongly recommend that you use subtitle software to try to produce YouTube-friendly content;
Try to make quality content and always communicate with your audience. Encourage them not to just write comments but ask them to answer some questions. For example, suggest choosing a theme for a future video; ask them which mounting option they like better, old or new; find out if they like your presentation;
Link videos on YouTube. Thus, you will keep the user on the channel. And the longer a user interacts with a brand – the stronger the connection will be. There are two tools for linking on YouTube: Hints and End Savers.
Of course, it may take time to properly optimize your YouTube channel. However, you can be sure that it is an extremely beneficial practice.
Final Say
We do hope to have inspired you to create and customize your channel on YouTube. And, we are sure you will do it with pleasure. Now that you know what to do and focus on, there will be no problems for you to create a popular channel on YouTube and effectively communicate with your audience.
Enjoy This Article? You May Also Like: