Customer experience is pivotal to the progress of a company, organization, or brand. Hence, it's very important to always take a step back and assess the impacts of your products and their utility. Also, customer experience in the metaverse is as important as in the real world. As such, brands need to act fast and strike a positive first impression on customers in the metaverse.
It is important to monitor customers' experience since it leaves a lasting impression and can affect your brand negatively or positively. Therefore, measuring customer experience in the metaverse familiarizes businesses with public reactions to their approaches. Thus, enabling them to adjust their strategies. This is even more so in the technologically advanced world we all might be residing in no distant time.
Key Takeaways
"Metaverse" is the trending word in all countries of the globe. The involvement of giant corporations like Facebook and Microsoft further hitched interest in the parallel universe. Various brands now use Roblox, Fortnite, and other platforms that connect users to augmented reality for advertising purposes.
This exposes users to direct or indirect encounters with products and helps conceive brands' sensory and cognitive perception. The totality of this culminates to form customer experience in the metaverse, which can be measured through responses, engagement, and feedback.
What Is Metaverse?
We know that accessing the Internet through our phones, gadgets, and devices is quite cool. However, humans have an inherent ability to reach for more.
This hunger for development led to the creation of virtual reality, which is a digital world accessible via virtual reality technology. Notwithstanding, this invention didn't stop the thrive, and again, augmented reality was crafted.
Metaverse, translated to mean "beyond the universe," is not just the next iteration of a universe. Instead, it's also an immersive digital world that combines virtual reality, augmented reality, and mixed reality to facilitate human activities.
The result of this is socially interconnected 3D virtual worlds. It is an imitation of reality in a simulated experience. However, the only difference is that it may be better than reality.
How can Humans Relate with The Metaverse?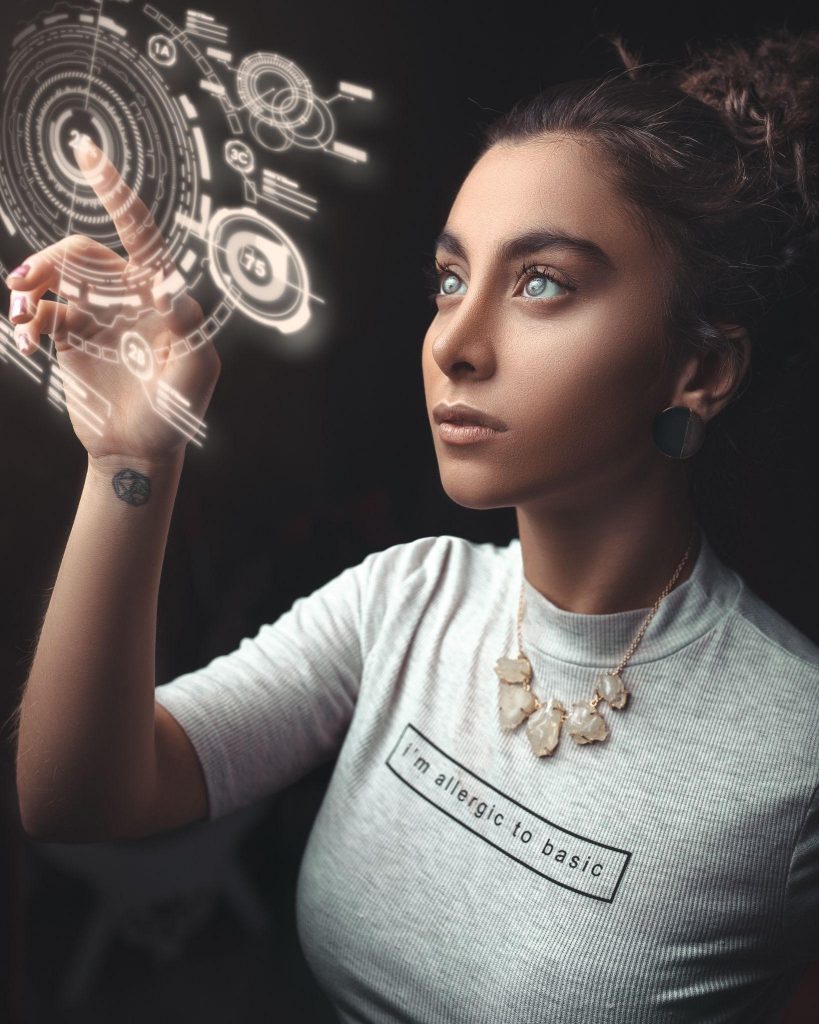 With the metaverse being a parallel digital world, it can't host our physical bodies. As a result, we can create avatars. An avatar is simply a digital representation of yourself simultaneously present in the digital space. Thus, your avatar can talk, interact, socialize and do basically anything you can do.
That said, you can access pieces of the internet in avatar mode through several means such as:
Augmented Reality technology that blends the physical and virtual world
Virtual reality goggles and sensors
Projected simulated environments
Haptic and motion sensors
Furthermore, more advanced platforms have gone as far as designing sensors that synchronize your real-world gestures and motions with your virtual avatar. Elements of the metaverse are visible on platforms like:
     a. Second Life:
Second Life is a virtual world launched as far back as 2003. Its target audience is teenagers around the age of 16. Second life is basically a virtual world with towns and an active economy. Also, it has pulled a monthly crowd numbering almost a million.
     b. Roblox:
Roblox was launched three years after in 2006. It's a platform where individuals have the opportunity to be innovative by creating the games they play. Currently, Roblox can boast of a personal currency and an economy focused on children.
     c. Minecraft:
Minecraft was launched in 2011 and directed at kids between the ages of 5-15. This platform, unlike the others, doesn't require advanced technological devices and gadgets to have fun and play games. This factor propelled its rise to stardom. It encourages brilliance, ovation and fun through gameplay in a sandbox environment.
     d. Fortnite:
Initially, Fortnite was set up as a free game in 2017. From a free game, it has experienced exponential growth in under five years and gained fame and lots of players. In recent years, virtual events held in Fortnite have pulled millions of players and attendees. Statistics disclosed that in April 2021, Fortnite players spent over 3.2 billion hours in-game.
     e. Horizon Workrooms:
This is the most recent of them all, launched by Facebook in 2021. Horizon Workrooms is an office space in a virtual environment. Teams, employees, partners etc., can host meetings, pitch presentations, and discussions.
A dial-in option was incorporated in consideration of colleagues who may not have access to Virtual Reality devices. This enables those without the necessary technology to put a video call through and be seen on screen in the virtual environment.
Customer Experience In The Metaverse
The metaverse's environment is just like the real world. Hence, there are gaming centers, fashion outlets, bars, and all sorts of businesses. Some metaverse platforms rely on blockchain technology to facilitate virtual retail experiences. For instance, Decentraland, which is powered by the Ethereum blockchain. Here, avatars can buy and sell real estate and other items via cryptocurrency.
Furthermore, aside from the virtual economy & trade aspect, there's a whole world of entertainment with concerts on Roblox and Fortnite. For instance, in the fashion line, Gucci launched the Gucci garden collection in Roblox. Also, Balenciaga showcased their summer collection via a similar platform.
In addition, fashion brands have taken charge of the metaverse by providing metaverse VR shopping platforms. Due to this, users can test apparel before making purchases. All these constitute customer experience as they present goods and products to the consumer. Moreover, this is the foundation of perception and response. In essence, a tactical, well-evaluated presentation and prompt yields good results.
Talking about customer experience in the metaverse, one must mention the role of Mark Zuckerberg's Meta and also Microsoft. Both corporations strive to own their own metaverse to pull the world together and breach the distance imposed by COVID. We can close this gap by providing a platform for individuals and teams to meet, interact, map out, and execute strategies.
What's More?
The customer experience (CX) refers to the entirety of consumer response during the whole process of product consumption or use. A positive customer experience leaves a memorable metaverse experience economy.
That said, we can measure customer experience in the metaverse by:
Use of infographics supplied by companies like Deloitte.
Monitoring customer engagement through analytic platforms. This would be a lot easier because there would be proper interaction with the analytic tool interface.
Reviewing feedback and responses through the collation of public opinion via questionnaires, interviews, or other means.
Awarding consumers and users with free NFTs.

In the metaverse, virtual avatars will replace chatbots from whom customers could relate to and relate experiences or seek help

.
Conclusion
When the new internet iteration becomes fully functional, brands with an already planned customer experience in the metaverse will enjoy multiplied benefits. However, brands that are yet to review customers' feedback in the ubiquitous metaverse are missing out on the massive benefits. There's a world of customers in the metaverse. Why wait to interact with them?
The metaverse as a whole parallel world has propelled us into an exciting age of advancement. Many individuals have encountered virtual commerce as brands engage in web 3 marketing via fragments of immersed reality. However, how do brands tell if their marketing is impactful? A candid way to decipher is by being attentive to customer experience in the metaverse.
I hope this served as a form of enlightenment to you, especially if you own a company or brand venturing into the metaverse. If you have any ideas or questions on customer experience in the metaverse, do not hesitate to utilize the comment box below!
Enjoy This Article? You May Also Like: