In our last article, we wrote about starting a blog in 2020. This time, we'll be considering another essential subject of finding creative blog topic ideas.
For starters, it's worth noting that many website owners, marketers, and even bloggers usually find it challenging to come up with innovative and creative blog post topic ideas that'll attract the right kind of readers.
Key Take-Away
Looking for the best blog ideas? The best places to find creative blog topic ideas for your next piece are: ask your customer, turn high traffic blogs into articles, read your blog comments, share your successes/failures, trend google topics, pull stories from real life, & so much more. 
Have you ever sat down to write your blog post, only to find out that you're just staring blankly at your computer screen?
Yeah, we perfectly understand how frustrating it can be, and that's why we created this post.
If you've been looking for motivation to come up with creative and novel blog post ideas that'll attract your target audience (and customers), you're in the right place.
In reality, typically blogging is considered one of the most effective marketing strategies for connecting with your audience and driving them to take action.
That's why it's essential to write about creative and valuable things – else, you might just as well be spending so much time and resources on unproductive activities.
If you want to overcome the struggles that most people face after creating a blog, you don't have to sit and wait for inspiration to strike.
You can use the tips from this article to discover ways to break through writer's block, get into the writing zone, and come up with novel ideas for high-value content that resonates with your audience.
Please do well to bookmark this particular article and come back anytime you need some inspiration.
Now, let's get into the main subject of this post.
FINDING CREATIVE BLOG TOPIC IDEAS TO WRITE ABOUT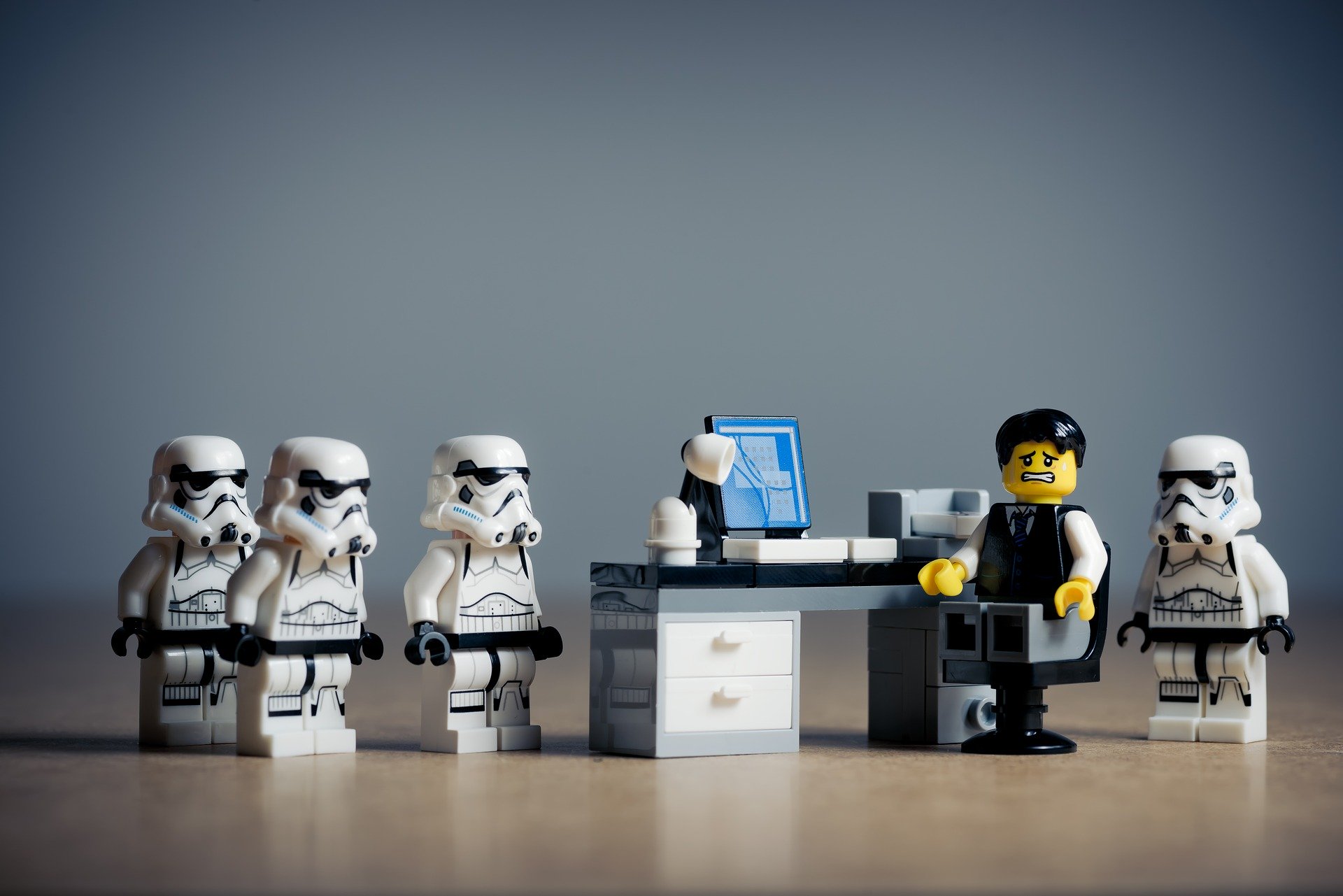 1. ASK YOUR CUSTOMER FOR BLOG IDEAS
This is one of the ways to get creative blog post ideas to write about. In reality, you're creating content for your prospects and customers. So, there's no need to be afraid of asking them what kind of content they'd be love to get from you. After all, they'll even love to hear from you.
You can ask them questions centered around their pain points, and then create solution-oriented, detailed content about those issues.
You can also send out a survey to a wider group or engage in a one-to-one conversation with your customers. Either way, you can use their response as a basis for generating blog post ideas.
SurveyMonkey is one great tool that you can use to organize and send out the survey.
Your prospects and customers are the best resources for content ideas generation. Ask them what they want to learn about/read from you.
2. USE YOUR SUCCESSFUL BLOG POSTS AS A GUIDE
Another great way to come up with blog topic ideas to write about is by reinventing the wheel and analyzing what worked for you in the past.
Do you have blog posts that have gained a lot of traction on social media or performed exceptionally well in organic search? If so, you can use that as a sign that the topics covered in those blog posts are worth investing further.
How to achieve this?
You can navigate to Google Analytics, examine the previous blog posts that performed well, and think about ways to cover and expand upon the topics to create more value for your audience.
For instance, if this blog post performs very well, the chances are that we'll come back to it, later on, to add more tips, or extract some specific tips and use in other blog topics.
3. SHARE YOUR SUCCESSES STORIES
In reality, people love to read a comprehensive account of a path to success.
If you're able to achieve a recent success, then you can share that with your audience. If possible, take them through the journey and clearly explain the specific steps you took to achieve that objective.
That way, you're only making your brand more human. It'll make your audience aware of the preparations and work that does into attaining those heights – while also serving as a blueprint for other startups and entrepreneurs.
For instance, here's a great example of a success story from Chanty. In the blog post, they gave a step-by-step account of how they leveraged content marketing to generate more than 10,000 leads and grow their organic traffic for their SaaS software solution.
4. LEVERAGE BLOG COMMENTS FOR NEW TOPICS
If you want to find creative blog topic ideas to write about, you need to leverage the comments from engaged readers on your blog post.
You can examine the comments that have been left on your blog posts over the last year or months. Take note of the topics mentioned several times, unique viewpoints that might encourage content ideas and complex questions that could inspire a new post.
In the same vein, you can also note down blog posts with the highest general engagement and comments and then find unique angles for those posts.
5. IDENTIFY WHAT'S TRENDING IN GOOGLE TRENDS
Trending topics give you a first-hand understanding of topics that are actively being discussed around the globe.
When you're able to identify organic topics and keywords that are certain to become even more prevalent within the near future, it becomes easier for you to stand out.
One way to attain this is by using Google Trends – an invaluable tool that allows you to access historical search popularity for specific keyword terms. You can search for industry keywords to find topics with growing interest.
As an aside, you can also use Exploding Topics (another great tool) to access rapidly growing topics before they take off.
6. SHARE YOUR FAILURES
Earlier on, we talked about sharing your successes and using it as a roadmap to explain how your audience can achieve the same achievements. When you also share your failures, it serves the same purpose, but for the opposite reason.
Just like with successes, you can also humanize your brand by sharing your failures. It makes you relatable and allows you to explain your mistakes so that people won't have to make such a mistake again.
For instance, here's a great example of a failure story from SingleGrain. In the blog post, they discussed the importance of not taking too many clients. With the intention of helping other business owners, entrepreneurs, and marketers to grow more efficiently and faster.
Here's another excellent example where the founders of Codeless discussed their major mistake on their journey to surpassing $70k MRR.
7. ANALYZE THE COMPETITION USING BUZZSUMO
With the help of online tools like BuzzSumo, you can quickly identify blog posts that performed excellently in your niche.
You can use the tool to identify the articles with the most social shares for any specific topic. You need to enter a keyword and viola, the most-shared articles that contain the keywords in their title will appear.
Additionally, you can also leverage BuzzSumo for competitor research – you can enter a competitor's URL to see the content shared the most on social media. That way, you can focus on topics that performed well and then create content around those topics.
8. ANALYZE YOUR NEWSLETTER PERFORMANCE
If you continuously send emails to your subscribers, you can use them to create future topics. For instance, you can examine the emails that generated the highest click-through rate or subject lines with the highest open rate.
In reality, your newsletter subscribers are an essential component of your audience. You can use the information gotten from those email marketing campaigns to understand your audience better and create blog posts that are important to them.
9. PULL STORIES FROM REAL LIFE
Many brands are aware of the importance of storytelling and how it can help them relate well with their customers.
This statistic reveals that 92% of customers would prefer brands to deliver ads that feel like a story. And yeah, no one knows your stories better than yourself.
You can share a personal story from your professional life, a story about another member of your team, or a story from your brand's perspective.
The takeaway of the story – or morale is centered on how you bounced back from a mistake, how you grew, how you learned something, why you decided to start a company, podcast, etc.
By doing so, you're not only telling a story but also offering something valuable to your audience.
If you've got any insightful, inspiring, or exciting stories (we're sure everyone does) – this can provide a direct and straightforward way to connect with your audience personally.
CONCLUSION
In this article, we talked about several ways to find creative blog topic ideas to write about- these strategies work in just about every niche and industry.
We're hopeful that you've gotten the inspiration needed to start writing blog posts that your audience will find valuable and exciting.
Once again, we wish you the very best in your blogging journey.
Now, we'll love to hear from you.
What do you think about this blog post? What strategies are you using to find creative blog topic ideas to write about? Are there other strategies or ideas you'll love to share? please don't hesitate to sound them off in the comments section below.