Hey there, are you finding it hard to create Instagram GIFs for your brand? Are you looking for an article that discusses how to create an Instagram GIF from scratch?
If yes, then you're in the right place.
In this article, we'll show you how to make GIFs that stand out. Not to mention, how to use them in Instagram stories to create excitement around your brand, products, and services.
For starters, it's worth noting that GIFs are a popular way to communicate on social media. These looping animations are expressive and have become ubiquitous on social media – mostly used for making a cultural reference, delivering a punchline, or conveying a mood.
If you've been active on social media, the chances are that you know how famous GIFs have become.
This statistic shows that tweets using GIFs have 55% more engagement than tweets without GIFs. Also, a popular GIF website gathers around 300 million active users every day.
These pointers show how much people relate to GIFs.
GIFs pop up in instant messaging, discussion boards, comment threads, and other informal communications to express and animate more than what text usually allows.
At the moment, these looping animations are now making waves on Instagram – especially Instagram stories. You can be humorous, culturally relevant, and eye-catching with a well-placed GIF.
With the invention of branded GIFs for Instagram stories, it's now easier to make your own stories to match your brand, encourage people to post from live events, or increase brand awareness.
Let's get started.
WHY DO PEOPLE LOVE GIFS IN INSTAGRAM STORIES?
In the real sense, GIFs are not just simple videos on loop- they're a language of their own. They're a way to convey emotions- specifically feelings that might be hard to express in words.
GIFs have been around for a long time, and they're not going anywhere anytime soon.
Like we stated before, GIFs are trendy on social media, and many brands use these looping animations to captivate an audience and create a connection with them. Simply put, it allows you to express yourself better.
Many brands are now realizing the power of GIFs and integrating it into their branded image on social media. When added in Instagram stories, GIFs help to make Instagram stories more attention-grabbing, creative, and relatable.
If you haven't used GIFs before now, here are some reasons you should starting considering it.
You can use GIF stickers to:
Build a loyal following
Connect emotionally with your audience
Save a lot of effort and time coming up with creative ideas
Remain relevant in the digital world
Add personality to your Instagram Stories
Ready to learn how to create Instagram story GIFs for your brand?
Don't worry, we've got you covered.
CREATING INSTAGRAM STORY GIFS FOR YOUR BRAND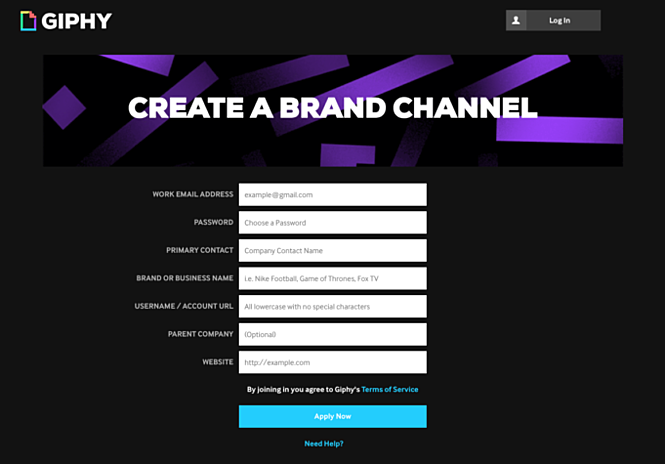 Step 1: BECOME A VERIFIED BRAND ON GIPHY
For starters, you first need to create a Giphy brand channel and then apply to get verified.
Giphy usually powers Instagram stories, and verifying your channel is pretty simple. However, you need to be aware that it can take a couple of weeks to get this done.
If you're a brand and have your content, you can apply for a brand channel. In the same vein, if you're an agency that creates branded content for a client, you need to ensure that it is hosted on your client's channel.
Once you've completed the sign-up process, you'll get a notification and an email that your application has been received. At this stage, you can start to build your profile.
If you set your account to public, people can search for your brand and see info about you, including company details and links to your social media profiles.
Additionally, your brand channel will have an analytics dashboard where you can access the popularity of your GIFs – in terms of views. That way, it becomes easier to measure the effectiveness of your Instagram Stories strategy.
Once you've successfully created a Giphy brand channel and verified, you're allowed to start working with Giphy artists to create GIF stickers for your brand.
Step 2: UPLOAD YOUR GIFS
After creating the wonderful GIF stickers for your brand, the next step is to start uploading them.
You need to pay close attention here and ensure that your GIFs are uploaded as a sticker and not a normal GIF. Else, they won't appear on Instagram Stories.
Unlike the normal GIF, GIF stickers are animated, and they're laid on a transparent layer or background.
You can transform a normal GIF into a GIF sticker by turning off the background layer of your canvas and then exporting the GIF.
When creating GIFs for Instagram stories, you need to consider how your users are most likely going to use the GIFs.
Below are some technical specifications to put in mind when creating and uploading your brand's Instagram story GIFs:
Upload the GIF stickers as a GIF file (at the moment, APNG files are not supported)
The GIF sticker should have a dimension of around 500-600px with an even numbered-width and height
There is no maximum file size- all uploaded stickers will be resized automatically
Once you've exported the GIF sticker, set it to loop Forever.
The GIF stickers must be uploaded with a minimum of 20% transparent pixels- no opaque or while color backgrounds
RGB color is compulsory
Once you create a GIF that adheres to these specifications, then it's time to upload to Giphy!
Pro-Tip: Don't forget to add descriptive tags to your GIF- this is how your sticker will show up when people search for it on Instagram stories. One way to accomplish this is by adding 5-10 relevant tags. Primarily, the tags will help to improve the visibility of your sticker.
According to Giphy, the most common searches across their API are dance, party, kiss, food, lol, dog, cry, heart, happy, love, birthday, sad, and cat.
When creating and tagging your stickers, you can add some of these popular tags to improve visibility.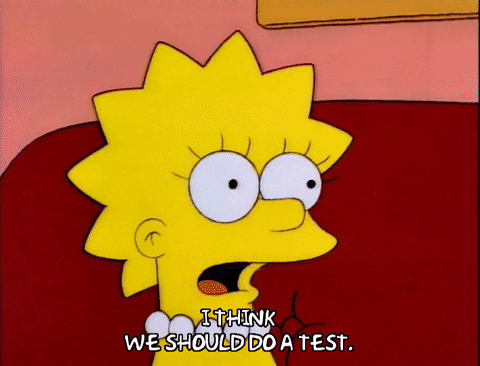 Step 3: TEST AND USE
Once you're able to upload your GIF stickers to Giphy successfully, the stickers should be available whenever anyone searches for the tags you used. It should also be seen when someone visits your brand profile on Giphy.
You can also test your new stickers on Instagram by taking a video or photo, tapping on the sticker button and opening the GIF option. Afterward, search for the GIF sticker by typing out the tags you used. At this point, you should see one or more of your GIFs.
Viola. Your GIF stickers are all good to go!
Don't forget to spread the word about your newly created GIF stickers. One way to achieve this is by sharing Instagram Stories and featuring the new sticker in action. You can also inform your viewers about how and when they can use the sticker in their stories.
CREATIVE WAYS FOR USING GIFS IN INSTAGRAM STORIES
When using GIF stickers on Instagram Stories, it's good to use content that aligns with your social media marketing objectives. In other words, we're trying to state that you should use GIFs appropriately for your brand.
You want to create content that'll entice your potential customers and make them want to tune in every day.
Below are some ways to make your brand stand out:
1. LIVEN UP YOUR TEXT USING INSTAGRAM STORIES GIFS
The introduction of "Type" mode in Instagram stories paved the way for brands looking to post text-heavy content on Instagram.
The only challenge with text-only stories is that many people don't pause to read them- they prefer to skip from one Story to the other. You can use Instagram GIFs to highlight your text and make it more appealing.
That way, your text will stand out and immediately persuade people to read it. You can use relevant keywords like highlight, stars, sparkle, and other related tags to make your text stand out.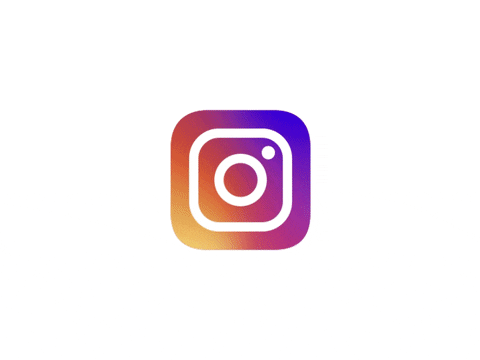 2. USE INSTAGRAM GIFS TO GRAB YOUR AUDIENCE'S ATTENTION
Just like we've mentioned before, Instagram GIFs are perfect for grabbing people's attention.
You can use Instagram GIFs to add specific CTAs and make them more alluring to your followers. For instance, you can simply type up some CTA keywords like "new posts," "link in the bio," "sound on," or "swipe up" to inform your viewers about actions you want them to take.
You can even include animated cues or arrows to direct your audience where you want them.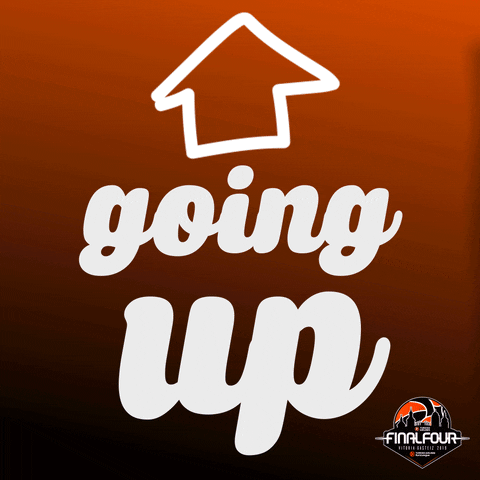 3. PIN YOUR INSTAGRAM STORIES GIFS
If you want to add some fantastic elements to your Instagram stories, you can pin the GIFs so that they only appear at certain moments.
This makes your stories fun and exciting.
To pin your GIF sticker, tap and hold the sticker where you want to pin it. Afterward, you can adjust the position of the GIF by scrolling along the bar at the bottom.
If you're able to get a good position you like, just click on the "pin" button and wait for the magic.
CONCLUSION
That's it for now.
The integration of GIF stickers feature to Instagram stories is one of the best things that brands can leverage. It allows brands to express themselves in an exciting and fun manner. Plus, marketers can also engage with their audience in a fun and engaging way.
It's good to note that there are no restrictions on how you can use Instagram stories – the creative possibilities are endless.
Always remember to have fun and don't overdo things. In the meantime, we wish you the very best in your Instagram GIF creation journey.
If you have questions or need clarifications on specific aspects of this article, don't hesitate to reach out, and we'll respond in a jiffy.