A business plan provides a smooth roadmap for the startup of a small business. Also, it comprehends the basis and type of a business. It has complete information regarding the targeted audience, type of products, and theme of the business. A proper business plan is necessary for a startup because all the investors and venture capitalists demand a solid business plan. Lastly, investors and venture capitalists do not invest in small businesses without a business plan. Follow this guide to create a business plan from the scratch. Once ready, you can implement all you learned here into creating the ultimate business plan template.
Research has shown that businesses with concrete plans are more likely to well-establish than those that don't have a business plan. One of the faulty actions that caused a decline in the business was not preparing a solid business plan. In addition, a business plan gives directions to a brand-new business and sets milestones for increasing the profit rate. You also need a business plan to cope with threshold business problems, seek funds and receive investments from investors and potential customers, seek loans in hours of trial, find a co-founder, reach the targeted audience, and to grow in less time.
10 Steps To Crate or Write A Business Plan
A business plan for starting a business clarifies the goal on which the struggle of the company is pivoted. Firstly, Internally it motivates employees to work harder in their roles and duties and it gives concrete strategies for every next move. Similarly, from the external, a business plan gives developed business concepts and increases the capital from banks. Therefore, it gives an overview of the business plan shows the investors that risks are measured and mitigated.
     1. Execute A Summary
This is the first step to create a business plan. Start your business plan with an executive summary of no more than a page. Write all the essential ideas and the main theme along with your product and services in your summary. The summary should include the unique selling, aims, and motto of your business. Brief a paragraph about the targeted audience, what is their issue? And how your products and services will fulfill their demands. Your summary should reflect the market research analysis.
     2. Create A Company Description
Compose your company's description based on the aims, objectives, history, and mission of your business.  Your mission statement should be attention-grabbing and potent enough to inspire people about your idea and engage them to believe in your objectives. Then briefly describe the history of your business. Objectify milestones, founding date, location, funding, budget, number of employees, and your products and services.
     3. Analyze Market Trends
Create a market research analysis highlighting the targeted customer. The analysis should include demographic information like gender, age, income, location, education,  and profession. This information will help you decide your Targeted audience and you'll be able to provide your products and services in a specific geographic region. One thing that you should keep in mind while selecting the targeted audience is that if your targeted audience is large, then investors would hesitate in investing in your business.
     4. Competitively Analyze
To compete with the existing brands in the market, you should make a competitive analysis to see what other brands are doing. The competitive analysis must comprise statistics of some common questions such as where do other brands invest for advertising? What is their media approach? What are their sales and pricing strategies? And, what is their customer service? And what type of product is highly profitable?
     5. Describe Your Products And Services
Describe what you are launching in the market. Tell about the quality, benefits, uniqueness of your product and give people reasons why you should come and spend money on your idea. Make your products and services even more clear and more enchanting. Get emotionally attached to the customer's mind by hitting his nerve. Present your product in a way that people think they need it.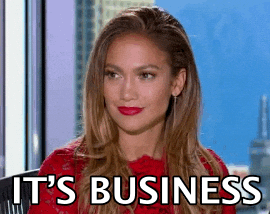 6. Apply Marketing Strategy
Set up a plan under which you are selling your products and give a surprising tagline. Marketing and sales strategy is based on Word of mouth, Referrals, Reviews and ratings, Local Google Ads, Social media, Home shows, and Direct mail.
     7. Sum Up Your Financials
Sum up your financials and decide on a budget. A financial statement is necessary to reach out to more investors in the future. Your final research result must include the income statement, profit and loss statement, cash flow statement, and balance sheet. Keep an eye on the revenue, repayment ability, and how often you collect on your invoices.
     8. Elaborate on Your Organization
Elaborate on your organization showing up everything member of your team and describe which expertise has turned your business idea into reality. Describe the top members and heads of your company and write about their expertise, qualification, and experiences.
     9. Justify Your Funding Request
While writing a funding request, you must keep the digits near to reality and justify the needs on which you are going to spend your funds. Also, add the worst scenario and the best scenario that keeps the investors motivated. Therefore, a clear funding request is vital when you want to create  a business plan.
     10. Issue Official Documents
Sum up your work and issue Official Documents. Official documents are so important that without them, no investor or venture capitalist will engage in funding you. Make an engaging supervised appendix having all the information of the business to describe your idea in front of investors.
OGScapital Solution for Your Business
OGScapital consultants don't think the ordinary way. They have a strategic approach toward the business idea that attracts investors. Their MBA consultants think from the vision and mindset of investors and not with the idea of a business owner. They start all from a different verdict that isn't common for beginners but surely hits the idea of the investors. They provide you with a 40 to 50 pages document within 12 days including graphics and you can ask for revisions unlimited times. The document will comprise of the following
Executive summary of the whole business plan.
The marketing analysis is based on top-notch trends.
The competitive analysis with other inn online opening a boutique business plan.
The main idea.
Business model.
The mission and future goal of the business 'progress.
SWOT analysis.
exit strategy.
5 forces analysis.
Backup plan.
Got any comments on the steps to create a business plan from the scratch? let us know via the comment section.
Enjoy This Article? You May Also Like: