With the ever-ballooning number of people searching for products online, it's vital that you come up with ways to grow your online presence to stand out and compete with the other players in the fishing industry. We will take a look at the best ways to convert your target audience with digital marketing in this article.
How do you do it? Here is how:
Bait with SEO
Search engine optimization (SEO) increases your rankings online, making your business visible to many people.
If you operate a brick-and-mortar fishing business, you will need to undertake SEO to rank high in the local searches.
This way, customers searching for the products you stock in your local area can easily find your store and visit you.
One thing you should do to boost your local rankings is to claim your Google My Business.
This calls for you to fill in your business phone number, and address, post your business working hours, shop images, and other details.
After claiming your profile, Google will list your business, and whenever people search for products or businesses selling your stocked products, your business shows up at the top.
From here, the customers can see the map of your business, your phone number, hours of operation, and other relevant details.
What else?
To stand out from other fishing businesses in your area, collect as many positive reviews as possible.
If you own a fully online fishing business such as Neptonics, you stand a much better chance than if you had a brick and mortar business, as you can serve many customers from anywhere globally, regardless of their physical location.
Since your storefront is on the internet, you need to ensure that it's visible to almost everyone that searches for the products you sell.
This means that you need to invest heavily in content. Besides simply listing the products you sell, explain more about the product, while using the keywords and phrases that your target customers are using.
SEO for an online business has a steep learning curve, but it's doable with enough determination.
If you have some funds, you can cut the chase and hire a reputable digital marketing agency to help with the different SEO facets, such as content creation, promotion, and technical SEO.
Fish for business with social media marketing
Whether you have an online or brick-and-mortar business, you need a strong social media presence to maintain relationships with the existing customers, generate beneficial partnerships with other companies and share your experiences with potential clients.
There are many social media platforms you can use for your business, but not all are right for you.
To succeed, begin by defining your social media goals. Why are you on social media in the first place?
Once you define your why, choose the right channel to help you achieve it. Is it Instagram, Facebook, Twitter, or YouTube?
For a fishing company, Facebook, Instagram and YouTube are your best platforms, as they are visual and have a broad reach.
An excellent tip is to make videos about the products you sell, demonstrate how to use them properly, and then post them on various platforms.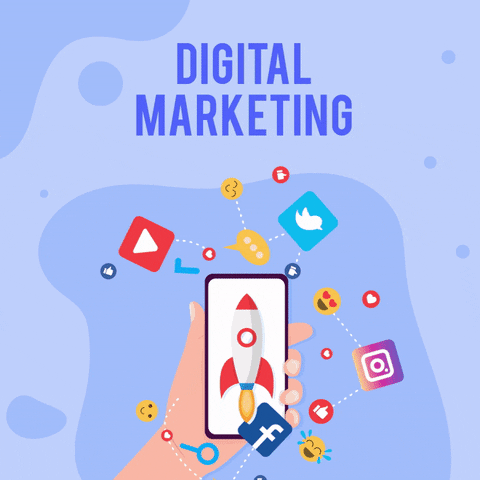 How?
Start with one platform and then branch out to the others later to avoid burnout.
Strategy is the most critical factor determining whether or not you will succeed on social media, so, research and come up with a plan on the content you will create, your brand voice, the publishing frequency, and how you will keep your readers engaged.
Besides strategy, the other vital factor to consider is consistency. The same way you can't lose weight by going to the gym once is the same way you can't achieve much on social media by posting once—you need to publish regularly and consistently.
To stay abreast with how your campaigns are doing, track and monitor them closely. Of course, you should double down on what is working.
Prosocial media tip: Use good quality and exciting photos and videos related to the products you sell. Photos and video contents are vital tools to convert your target audience with digital marketing.
This way, you will provide your clients with something to talk about and share with their friends and family, which exposes your brand to an even larger audience.
Make the most of Paid advertising and PPC
While organic posts on the various social media platforms are great, they can only get you too far.
If you want to reach a wider audience and have the budget, consider going the paid way.
Here you create an advert and place it on various platforms such as Facebook, Twitter, LinkedIn, and even Google.
The platform you use solely depends on your preference and whether it gives you the best results.
While paid advertising is great, you can easily spend a fortune without seeing significant results, so you need to have a strategy about how you go about it.
People that have never heard about your brand will rarely buy from you on the first contact so it's wise you have a retargeting strategy that ensures that your Ad follows the prospect around the web until they are familiar with your brand and are ready to make a purchase.
Grab them by email
It's often said that email marketing is one of the most effective marketing channels, and this is true, usually because the person has already entrusted you as they have already been exposed to your brand, so you don't need to warm them to buy from you.
To get the most from your email campaign, segment your list so that you send targeted messages to the list. For example, if a client bought spearfishing weight belts, send them content and offers related to spearfishing.
Besides increasing your ROI, it also makes your list more valuable, so if you have a plan of selling your business, you sell it at a much higher price.
It's time to go fishing.
As you have seen, there are plenty of ways you can give your fishing business a leg up using digital marketing.
While you can use all the above ways to bring more fishing clients your way, don't do everything at once—the best way to go about it is to start with one strategy and then proceed to the next after exhausting the first one.
Regardless of the digital marketing method you use, track it and play by the rules. Take advantage of the tips we've highlighted in this article to convert your target audience with digital marketing.
Enjoy This Article? You May Also Like: