Tools For Content Marketing – Updated: May 2020
Hey there, are you a content marketer? Are you searching for content marketing tools?
If yes, you most likely understand that content marketing is a lot of work, and there are tons of content marketing tools out there.
As an aside, many brands find it challenging to fit content marketing into their busy schedules simply because of the entire process involved in content marketing- strategy, ideation, creation, analytics, and promotion.
Let alone the tons of marketing activities like PPC, emails, social media, SEO, and responding to the forever-ringing phone.
With all the activities mentioned above and the constant distractions, a lot of businesses find it hard to maintain high productivity. Some brands even make less progress with their content marketing strategy and usually have less time to attend to what they started.
Have you ever been faced with such predicaments? If yes, then we have a solution for you.
You guessed that right, content marketing tools.
Generally, tools are excellent for boosting productivity. They help you to cut out precious time spent coming up with ideas, creating content, and even promoting them. Some tools also provide you with the resources needed to thrive online.
That way, you'd get to save time to do more important things and focus solely on what you need to get the job done.
In a bid to help you out, we've carried out some research. We will be writing about some selected content marketing tools that'll fill in the gap in your skillset, make your life easier, enhance your content marketing, and help you to experience content marketing success.
That said, it's now to take a look at some of the best content marketing creation tools out there.
Why you should be incorporating content marketing tools & services into your strategy
Even the best marketers will agree that having the right content marketing tools will truly simplify the working progress.
The tools that most people tend to use revolve around editing and proofreading their content for mistakes and style errors. That is an important aspect of content creation, but also very basic. There are tools for so many different aspects when it comes to content marketing.
Some tools can help you create content, such as pictures, memes, infographics, videos, and presentations. Other resources can help you manage your social media accounts and distribute the content with a lot more ease from just one platform.
There is such an abundance of content marketing tools and services, many content marketers do not even know where to start.
Whether you are a beginner in content marketing or you actually are an expert and have gotten used to working things out on your own, it is never too late to start giving these awesome tools a try.
Not only will you be able to save time but you will also enjoy adding new components to your campaigns and seeing how they work for you.
Just below we are showcasing some of our favorite content marketing tools for beginners & experts. 
[et_bloom_inline optin_id="optin_21″]
If you're looking for an all-inclusive content marketing tool that is trusted by thousands of businesses worldwide. Joomag can be one of the best ones.
It gives you access to pre-designed templates you can use to create content or even use their online Crater™ Editor to help you make the content you wish.
On top of that, you can also use their Lead Generation tools to check progress and generate more leads. You can also distribute the content on any platform you chose. This helps your content become a lot more visible through their brand. Finally, you can give this a try by using the free trial they offer.
When it comes to creating content for your blog, you will need to make sure that it comes with proper citation of all the sources you used. It is a truly essential step you need to follow in order to make sure your content seems legitimate and well-researched.
Finally, this content marketing tool will be your best friend when it comes to adding citations to your text. It can truly simplify the process and organize your citations as effortlessly as possible.
A content marketer should always be creative and keep up with the current trends. In particular, one of the things that many businesses include in their content marketing strategies is video.
Eventually, most businesses will use videos to spread their message and promote campaigns. In order to have more people view and share their content.
This will be truly useful to incorporate in your campaign, but if you're new to video making you will have to find an easy to use marketing tool. Amanda Sparks, a marketer and blogger for Essay Supply notes, "When I was just getting started with learning how to make videos, Biteable was truly helpful and easy to use. I would recommend this to every beginner".
One of the key elements of running a marketing campaign is creating and sharing content. However, there is a problem with running more than a one account You will have trouble responding to everyone and taking care of how your posts are performing.
Hootsuite is a content marketing tool that will definitely save you a lot of time and effort.
First of all, it will help you schedule and share your content meant for social media with ease. As you will be able to monitor and manage all your social media accounts on the same platform.
Best of all, you can start your own free 30-day trial and see how this service benefits your marketing campaign.
A very big part of making sure your content will impact your audience is how well-written it is. It will truly seem unprofessional if your text is full of grammar and spelling errors. It can hinder your campaign's success. The best way to go about this is to find an online writing service to work with.
While some free online content tools can be helpful when it comes to checking your grammar and spelling errors. You will still not be able to get everything.
The good thing about a service like OnlineWritersRating is that you will be able to work with professionals. Editors with experience in the field and who will be able to truly transform your content for the better.
It's essential to be able to check how your content is performing on social media platforms. Being able to optimize your digital campaigns and reach your goals is easier with data tracking. Webtrends is an awesome content marketing tool that will help you do all of that.
Natalie Andersen, CEO of GetGoodGrade suggests: "Being able to see your analytics is truly important in finding out where a campaign is going wrong. Webtrends is easy to use and has probably been one of the biggest helpers for our business".
This awesome online content marketing tool helps you create great content for your social media platforms. Visual content plays a very important role when it comes to engaging your audience and enhancing your marketing campaign. Furthermore, this tool can truly help you attract more traffic to your website in a very effortless way.
Not only will you be able to choose from a selection of over 600k pictures, but you will be able to combine them with beautiful text and filters in order to create an eye-catching result. You can also include your own logo and make it more personal.
Creating content is all about making sure that the text that comes with it is eye-catching and well-styled. ProWritingAid will not only help you find some grammar mistakes; it will help you edit and transform your content in order to make it fitting to your brand.
Sylvia Giltner, a content creator at ResumesCentre's Letter department, says: "ProWritingAid definitely has to be the best editing tool I have used. It has helped me do my job faster and taught me a lot about editing and being careful over all sorts of details in my content".

One of the things that could really help you with organizing and keeping track of your digital marketing strategy is putting all the things you wish to accomplish and the things you wish to create in presentations. Eventually, you can use this tool in many ways. First of all, you can use it to better interact with your team. A good presentation allows them to get a better understanding of their responsibilities.
On top of that, you can also use Prezi in order to create presentations for your audience. You can use pre-designed templates or create your own. The detailed stats will tell you how your audience reacts to the specific types of content.
10. FlashEssay
Before publishing your content online, you will have to make sure that nothing slipped your attention. This great service can help you run that final proofreading check. Make sure your content is polished, finalized and ready to be published.
Communication is crucial for delivering quality work, and this screen recorder brings files sharing to the next level. With the help of the app, one can capture pictures, make screenshots, create gifs and videos to safely share with your team members. All the information is encrypted and safely stored on the cloud so you can track down any file easily.
Visme is a powerful tool to create and share presentations. This tool integrates the easiness of a traditional presentation builder and customizable features, analytics, and cloud-based storage.
13. Grammarly
You might develop a useful and interesting post, but no one will engage with the content if it contains grammar and spelling mistakes. And that's where Grammarly comes into the equation.
Grammarly is an American-based company that develops a digital writing tool using natural language processing and artificial intelligence.
The Grammarly application can help you to analyze grammar or context. You can use the tool to catch squinting modifiers, inadvertently mistakes, overused words, word usage, etc. another great thing about this tool is that it provides correct word alternatives.
In addition to that, you can also download the Grammarly checker plugin and install it on your browsers or text editors. That way, it'll become easy to edit your texts from anywhere without having to copy and paste each time.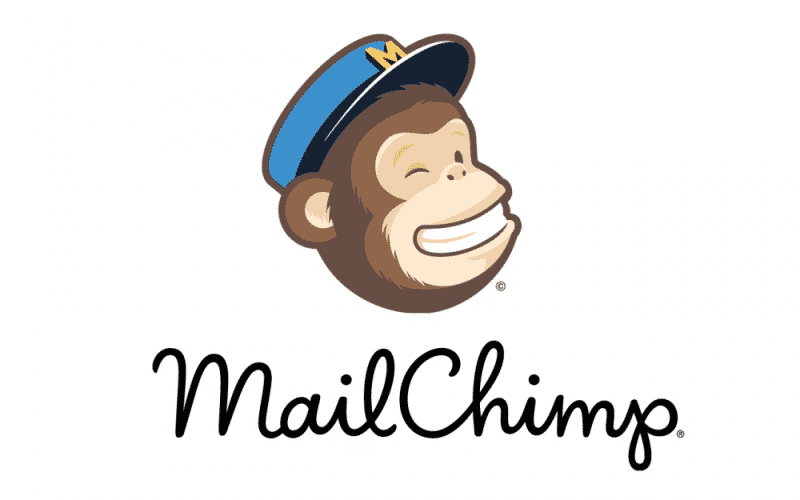 14. MailChimp
Today, MailChimp is still recognized as one of the most affordable, user-friendly, and versatile ways to automate email.
It's one of the best choices for email marketing- you can use it to find a new audience, improve your brand awareness, and engage with your users.
Popularly recognized as one of the best email marketing tools on the market, brands can leverage MailChimp to create successful email marketing campaigns that sell products, share updates, or inform their audience about something useful or essential.
This tool comes with tons of features like the ability to create an email list of specific subscribers who love your content. Additionally, you can use the tool to track click-through rates or open rates.
15. BUZZSUMO
Buzzsumo is a social media analysis and content creation tool for content marketers. It's a service that brands can use to find trending topics in their niche and what their competition is doing.
The tool also makes it easy for you to follow and connect with key influencers within your niche that can help to grow your business.
As you search for trending keywords and topics on Buzzsumo, you can also gather shareable content that'll be useful for your audience.
Buzzsumo also offers a full suite of content alerts on trending topics and social analytics insights.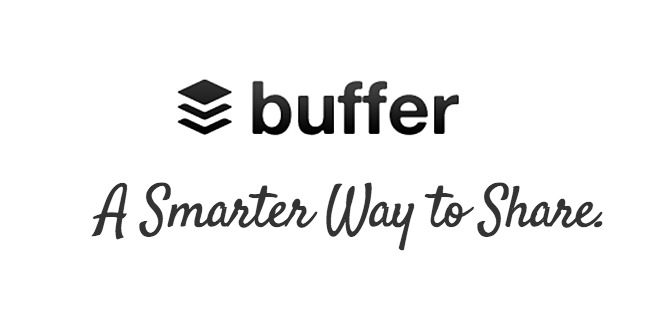 16. BUFFER
When it comes to scheduling Instagram, Twitter, and Facebook posts, no tool does it better than Buffer.
It's one of the tools to consider for running social media marketing campaigns and promoting content on various social networks.
Buffer can connect to social media accounts such as Twitter, Facebook, Instagram, Pinterest, and Google+.
When you use Buffer, you'll get to save time scheduling your posts for the exact time and date on every account. When the time is due, your posts will be published automatically. Additionally, you can get some analytics on your subscribers and social accounts as well.
Buffer is perfect for brands that spend a lot of time logging into their different social media accounts.
17. TRELLO
When you fully dive into the world of content production, you'll need to manage the process effectively, and this is where Trello comes into the picture.
Trello is a visual project management and collaboration tool that makes collaboration and planning fun.
It makes use of cards to represent tasks to be done and boards to represent projects. The cards contain lists that track and categorize the progress of each task.
With Trello, you can easily organize and track all the projects and team files in a single place. You can also integrate it with most of the applications used in your team.
18. GOOGLE ANALYTICS
When discussing the subject of content marketing tools, you can't leave measurement out of the picture.
Google Analytics is a digital analytics platform and a must-have tool for any content marketer.
It tells you everything you need to know about your content marketing campaigns, including user engagement and landing pages metrics, traffic sources, and more.
That way, it'll become more comfortable for you to tweak your content marketing strategy and also double down on what's useful for you.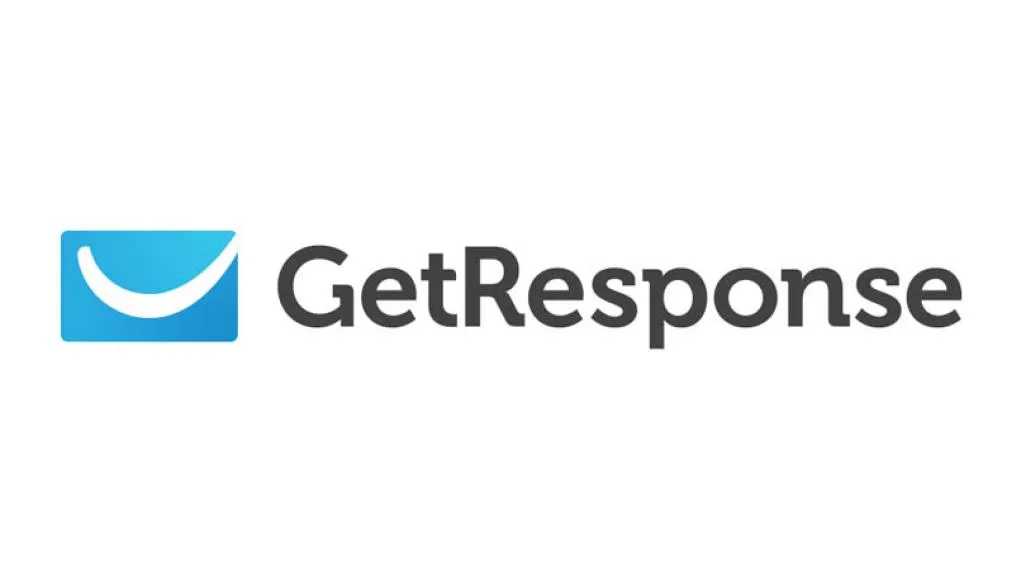 19. GETRESPONSE
We've mentioned initially that email marketing is essential for brands, and GetResponse is one excellent content marketing tool that makes it more effective and convenient for content marketers to organize their marketing campaigns. Some people consider it to be more than just an email tool.
Just like the name, GetResponse automatically triggers emails and events based on your schedule or recipient actions. This is a huge plus and value for customers.
Furthermore, the tool has CRM functionality- which you can leverage to increase awareness and success.
20. MINTENT
Mintent is an effective and straightforward content marketing solution that marketers can use to plan, create, deliver, manage, and measure content across the customer journey.
It's an easy-to-use and classy platform which helps marketers to manage content marketing creation workflows, concurrent editorial calendars, align message with customer buying cycles, and gain access to robust content engagement analytics.
Below are some features of this content marketing platform:
Content Performance Analytics: Mintent provides real-time campaign performance and engagement analytics while surfacing actionable succeeding steps for generating increased conversions, engagement, and content marketing ROI.
Content Marketing Platform: You can use Mintent to create an integrated workflow for every project. The tool features automated workflows, robust editorial calendar, collaboration tools, asset library, and more.
SEO Analytics: In addition to the features mentioned above, Mintent has features that make it possible for you to track content-level metrics and keywords for your competitor's and brand content across all locations and devices. The platform includes international, mobile and local search data, backlinks, competitive analysis, white-label SEO reports, social signals and analytics, and more.
21. CANVA
If you've ever been looking for tools that you can use to make your imagery, then Canva is a great tool to consider.
With Canva, you can create beautiful imageries- even if you don't have excellent graphic design skills. The tool is designed for the layperson.
It's great for all kinds of content marketing imagery like Twitter cover photos, blog cover photos, social media images, etc. Canva is pretty much a comprehensive tool.
22. SEMrush
SEMrush is a content marketing tool that marketers can use to develop content that suits their marketing objectives. Marketing professionals can use the tool for content distribution, research, audit, or even the measurement of content performance.
Likewise, marketers can leverage the data from the platform to make profitable and productive business decisions. The tool handles several content tasks, allowing business owners to pay attention to other essentials such as innovation and marketing strategy.
Some of the features of this tool are product listing ads, display advertising tools, competitors' rankings, keyword research, advertising research, and more.
Finding the tools which work for you
Online tools and services are definitely an essential part of creating and running a successful digital marketing campaign. They will, first of all, make your work a lot easier. They will also help you get to know how to incorporate more audiovisual factors into your campaign. Finally, they will also help you make sure that your content is free of mistakes and ready to be published.
The more care and time you put into making sure that your content is of the best quality, the more people will view your business as a professional. These tools and services should definitely be part of any content marketer's online strategy.
Which of these tools and services are you looking forward to giving a try?