In times of worries and fears, would you prefer to stick to the path you were on or create a new one for yourself?
The present predicament caused by the COVID-19 crises has transformed the world for everyone, professionally and personally.
It's impacting so many incredible businesses- many brands have been reeling from the impact of everyone having to maintain social distance for the good of public health.
In such new climates, brands find it very difficult to go with their initiatives. When it comes to advertising your brand and standing out in the crowd, should you go or should you stay?
While you take out time to ponder on the questions above, we decided to write about how small businesses can leverage and respond to this hardship through content marketing.
For starters, it's worth noting that content marketing is an integral part of any brand. It helps companies to develop their brand and also create a robust presence online. Additionally, it can help businesses to get more reach and engagements.
There's a lot of information about content marketing online, from ultimate guides that cover every part of the process to a fun list of brands that are doing content marketing the right way.
The only issue is that most of the information in such guides have little in common with small businesses. We're here to change the narrative.
In this guide, we'll guide you through the pathways of content marketing. We'll talk about:
What content marketing entails.
Content marketing strategies
Other relevant sub-topics that relate to content marketing.
Whether you're searching for direct sales, social activity, traffic, links, you'll find useful information that'll make content marketing work for your small business in this guide.
So, get a cup of coffee, and let's dive in together.
WHAT IS CONTENT MARKETING?
Let's start at the very beginning.
Content marketing is a strategic marketing approach that deals with the creation and distribution of consistent, valuable, and relevant content to attract and retain a clearly-defined audience and also drive profitable customer action.
It's a marketing strategy that involves the creation of content and making it available online, usually for free.
Content marketing is all about knowing your target audience, what you want them to do, and creating content that guides them to take a specific action.
As a rule of thumb, it's worth noting that the content you create doesn't explicitly promote your business. However, it helps to generate interest and awareness in your business, and eventually, help you make more sales.
Unarguably, content marketing is one of the best marketing strategies for small businesses. It's cheaper than traditional marketing and can also generate around 3X as many leads as traditional marketing.
If someone were to ask you to give an example of content marketing, the chances are that you'll first mention "blog posts" and that would be right.
However, even though blog posts are essential, they're not the only component and type of content marketing.
You'll also think about creating:
Infographics, images and other visual content
Videos
eBooks, reports and other downloadable materials
Social media posts
Vlogs and more
This is because not everyone likes to read. So, when you create content in several media, your chances of reaching a wider audience will be high.
[et_bloom_inline optin_id="optin_21″]
BENEFITS OF CONTENT MARKETING FOR SMALL BUSINESSES
A lot of small businesses still find it hard to allocate resources to content marketing. They find it hard to comprehend the benefits of content marketing. Some other companies consider it to be a lot of work.
As a small business, you possibly have too much on your plate already. So, why should you bother to create unique content only to give it away for free?
Well, here are two good reasons: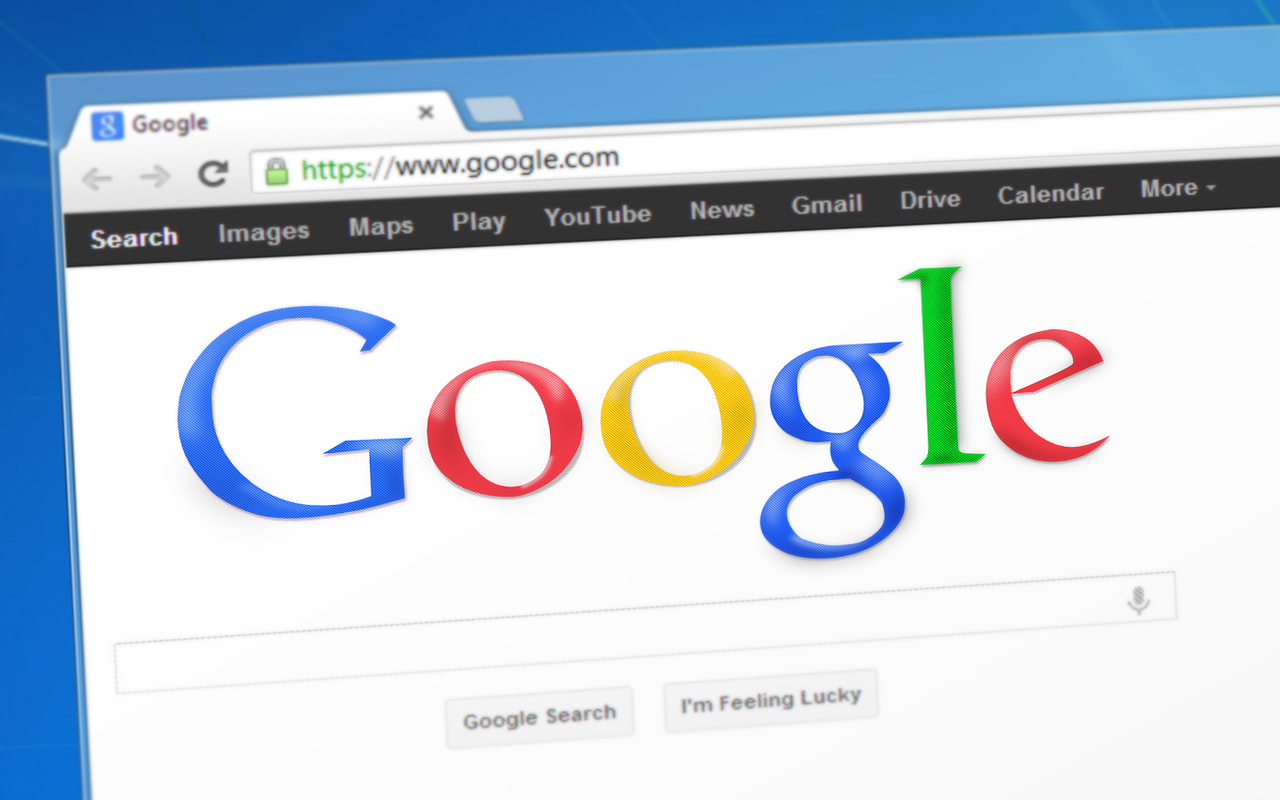 1. CONTENT MARKETING MAKES IT EASY FOR PEOPLE TO FIND YOUR BUSINESS ONLINE
There are several reasons for this but here are just a few of them:
When you post content regularly on your website, it'll be easier for Google to understand what the site is all about. That way, your website will more likely come up in search results whenever anyone is looking for information related to your industry.
The more your update your site with new content, the higher your chances of having it visited by Google (AKA Indexing). As you get more visits from Google, your chances of ranking higher in the search engine result pages will increase.
When you publish high-quality content regularly, it becomes easier for you to position yourself as an authority in your niche. That way, it'll become easier for Google to place your website at the top of search results.
If people find your content to be useful and relevant, the chances are that they'll share it and spread the word about your business. This word-of-mouth advertising works well anytime.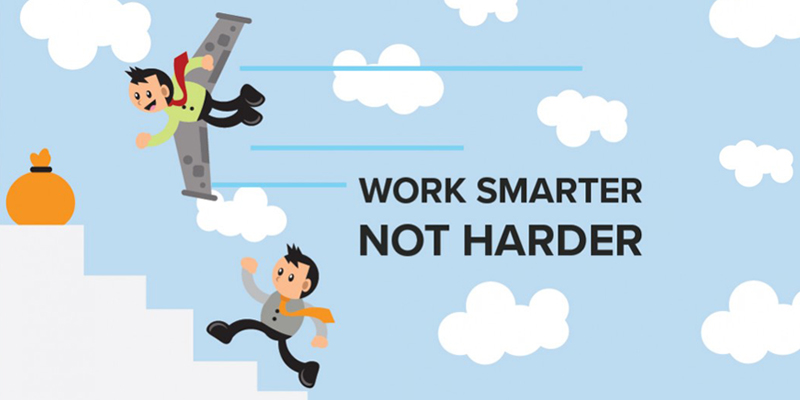 2. CONTENT MARKETING HELPS YOU TO GET MORE FOR YOUR EFFORTS WITH LESS MONEY
Content marketing might need effort and time, but it doesn't cost much money. This is particularly useful for small businesses on a tight budget.
Fortunately, you can get started with content marketing without even spending a penny. Even if you hire a professional content marketer, it'll cost 62% less than outbound marketing techniques such as newspaper ads, cold calling, or sending out flyers in the mall.
Despite the less cost, content marketing is beneficial. Just like we stated before, content marketing generates 3X more leads for every penny spent than other forms of marketing. Also, those leads are 6X more likely to buy from you.
HOW TO BUILD A CONTENT MARKETING STRATEGY FOR YOUR SMALL BUSINESS
Are you looking to build a content marketing campaign for your small business? If yes, then it's vital first to prepare your existing digital assets to support it.
For starters, you'll need to conduct comprehensive research to understand your target audience better.
To achieve this, here are some things you need to do:
Carry out a field preference questionnaire and survey with your existing customers
Conduct keyword research
Study the social media preference of your key competitors and the content profile of other industry leaders
That way, you'll get the data needed to craft a well-targeted content marketing campaign and strategy that'll likely connect with the right audiences.
Additionally, you'll need to get your social media accounts and a business website ready to host and also promote your content there- this is one surefire way to kick-start your first content marketing campaign.
When you're done with all the preparations, the next step is to create a content marketing strategy, taking note of the following: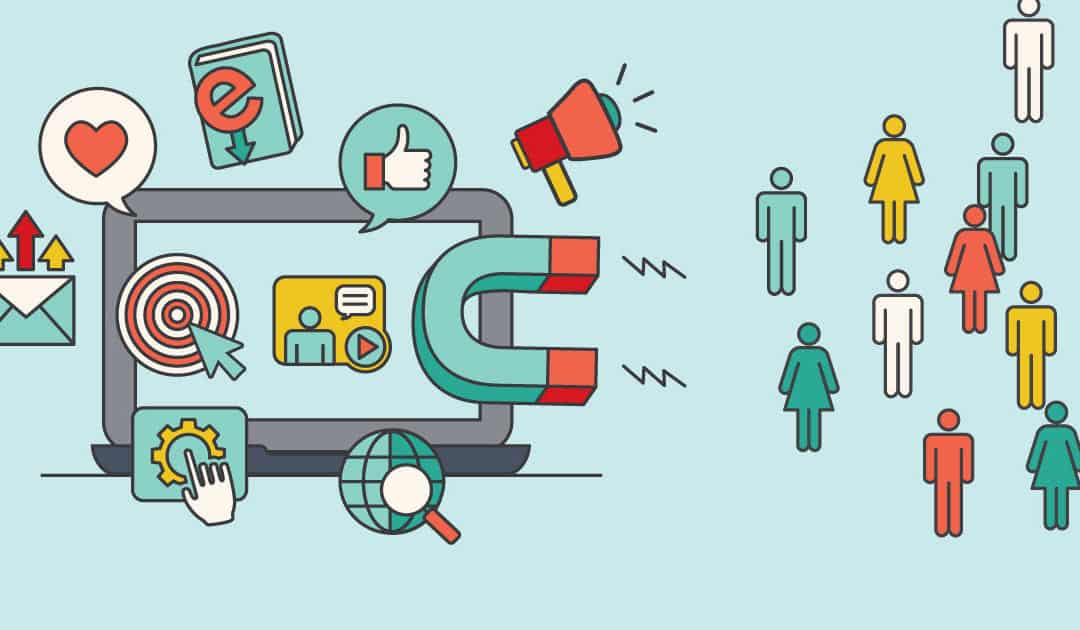 1. GENERATE LEADS TO IDENTIFY POTENTIAL SUBSCRIBERS OR CUSTOMERS
The additional reach created by content marketing makes it possible for you to cast a wider net to attract new subscribers and sales leads that wouldn't typically be possible.
When you create useful, high-quality content that solves problems faced by your target audience, it strongly increases your chances of converting visitors into customers.
That way, the new leads that'll arrive at your website are:
Willing to convert because they've already received something invaluable from your brand
Already impressive in the topic, which pertains to your area of expertise, product, or service.
This is an excellent top-of-funnel strategy because it helps you to generate leads who have an interest in what you're offering.
It's like a shortcut that quickens your conversions by increasing the number of new and incoming visitors who are prepared to jump right to the middle of your sales funnel.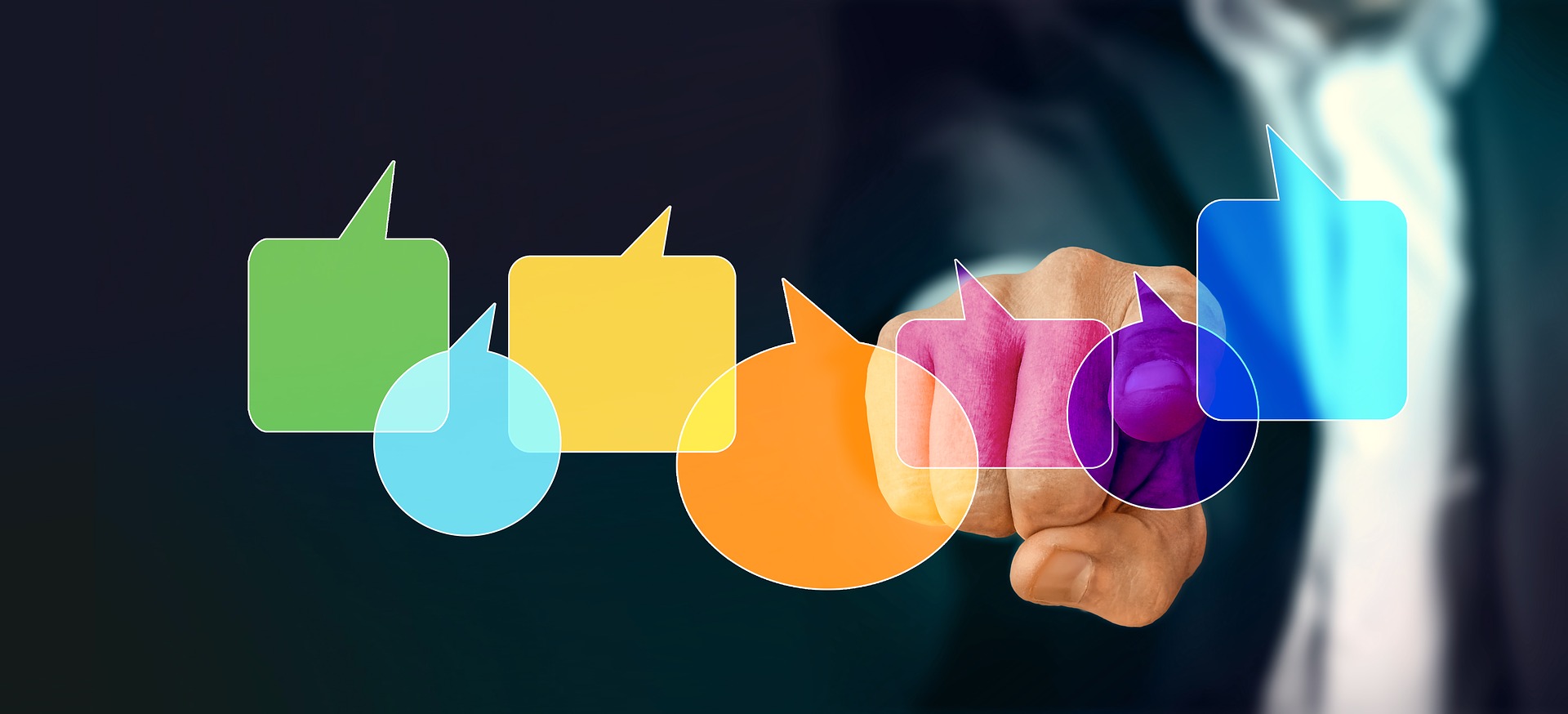 2. CREATE SHARE-WORTHY CONTENT TO STRENGTHEN YOUR SOCIAL PRESENCE
One of the critical aspects of an effective content marketing strategy is the creation of shareable content that your followers can share with everyone they connect with on social media.
When you create such share-worthy content, you'll get to amplify your own social media presence and also create a built-in promotional network for each new content you create.
This strategy is a function of establishing a trust relationship with your target audience. Once everything is in place, your social media accounts will function as a brand-promotion engine with feeds that are updated continuously with engaging, useful content that meets your audience's tastes and needs.
It also helps to drive in a constant stream of helpful traffic to your small business site while extending your reach beyond your brand's core followers and customers.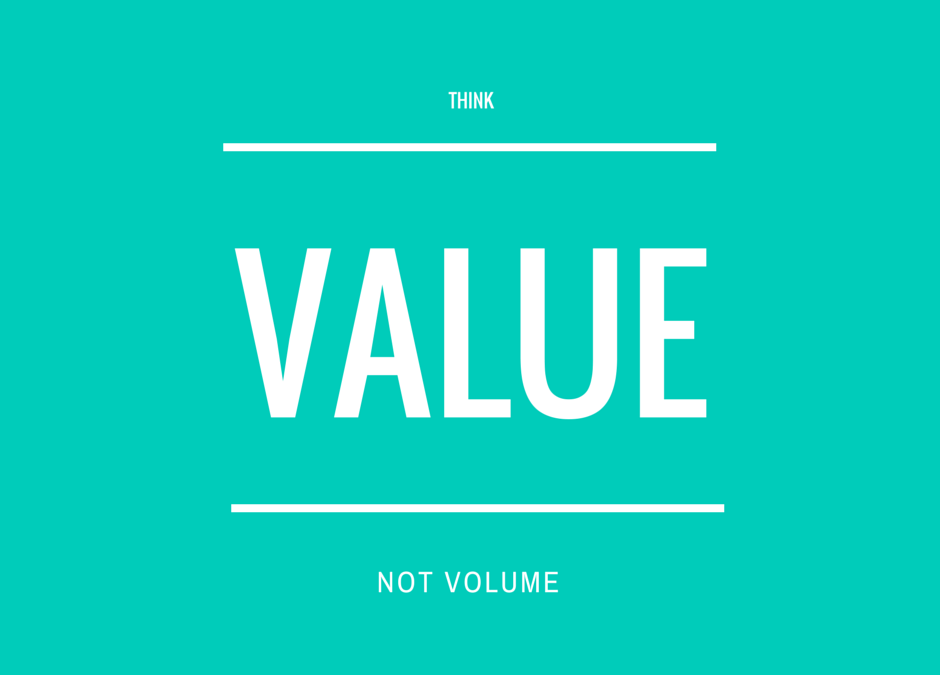 3. STAND OUT FROM YOUR COMPETITORS BY OFFERING VALUE-ADDED CONTENT FOR YOUR READERS
It's always worth noting that your content strategy won't be happening in a vacuum. So, one of the best ways to get an edge over your competitors is to create plenty of high-quality and valuable content and share it with your audience.
That way, it'll become more comfortable for you to flip the usual business-customer interaction and begin each customer relationship with the establishment of your business as a supportive force in the customer's life.
Rather than trying to persuade your customers to make a purchase, you can position yourself as a trusted advisor and aid. Thus, creating a relationship that allows the customers to be more receptive to further brand efforts and messaging aimed to convert them.
After all, you've offered them something useful, so they'll be more apt to engage with your brand and remain loyal.
4. SHOW YOUR EXPERTISE ON SPECIFIC NICHES/TOPICS
When you create content for your target audience, it allows you to reveal your expertise on topics related to your core products, services, or business.
By providing in-depth and comprehensive information within your content topics, it becomes possible to establish your brand as a thought leader. That way, your small website will become a useful resource and destination for anyone looking for reliable and authentic information about your service and offerings.
Eventually, this singular act will produce great results that extend well beyond your content strategy. It'll also fuel positive word-of-mouth among your target audience by inspiring them to share your brand's uniqueness. It's an outcome whose importance and value can't be simply overstated.
TIPS FOR CREATING VALUABLE, QUALITY CONTENT FOR YOUR SMALL BUSINESS.
The fact that you know what you're trying to achieve with your content marketing strategy doesn't necessarily mean that you know the exact formats and types of content you need to achieve them.
Some marketers quote that there are about 105 types of content that you can use to fill up a marketing release calendars.
Based on the type of small business, you might find yourself developing a content strategy that incorporates many of those types or even focuses on long-form blog posts to establish yourself as a thought leader. Ideally, there's no single right way to do it.
It's even more important to do your research to understand the significant problems in your target market and the pain points you can help them to alleviate.
Furthermore, ensure that your content meets the needs of your audience. When you follow these principles, it'll become more comfortable for you to create valuable and useful materials that'll keep attracting your target audience:
Here are some excellent tips that you can adhere to ensure that your content is useful and satisfies your content marketing goals:

1. SHOWCASE YOUR BRAND AS AN EXCELLENT RESOURCE
If you want to earn the trust of your customers and leads, then you need to create in-depth content that cuts across every base. Your content should have a specific question it seeks to answer or purpose it tries to achieve. Otherwise, there's no need for creating one at all.
When you create content with a goal in mind, then it becomes easier to establish your brand as a voice that customers can trust to give them consistent information, without wasting their time.
Always try to prove to your audience that you're confident and have the data to back up anything you're telling them. One way to achieve this is by feature expert staff members in your content schedule.
In general, your articles should be research-backed and full of citations that prove your points.
More so, when you feature recognized external quotes and experts, it'll help to lend some additional credibility with your audience- it makes them aware that you've done your homework.
For that reason, it's also essential to place more emphasis on quality over quantity in your content creation process. Don't fall for the temptation of filling up your release calendar with so much content than you cant produce while maintaining a high-quality standard.
If you fall prey to the temptation, then you'll lower-quality which will negatively affect the performance of other useful content. It can even undermine your expert image in the eyes of your audience.
2. CREATE ORIGINAL CONTENT
This is undoubtedly one of the essential content marketing tips that you need to pay close attention to. The Google algorithm is designed to punish duplicate or plagiarized content. The algorithm was designed this way to cut down low-quality content and also prevent every form of plagiarism on content that previously ranked well on search results pages.
If you want to set your business apart from the competition, then you need something that your audience can't find elsewhere. Otherwise, there's no convincing reason that'll make them reward you with their patronage and loyalty.
Here are some hard-to-copy ideas to consider when looking for ways to keep the original and useful content flowing:
Visually pleasing and useful infographics that brands can reference when looking for industry-specific data
Podcasts to provide useful guides in an easy-to-digest format or discuss matters relevant to your customers
Real-world business case studies that demonstrate the unique benefits of your products and services
Original videos featuring staff professionals who can share their wealth of experience and knowledge with the audience
The originality of content can either break or make your content marketing strategy. So, it's always safe to create original content.

3. FIND AND TALK ABOUT INSPIRING, UNIQUE, AND FUN ASPECTS OF YOUR BRAND
No matter how boring your small business might seem to you, it's more interesting than you realize. In reality, every company has an inspiring, unique, and fun side that can be a significant asset to your content marketing campaigns only if you're able to discover it.
According to The New York Times Customer Insight Group, people share content for the following reasons:
68% of people share content to define themselves to peers and friends
84% of people share content to support issues or causes they care about
69% of people share content to feel involved in the world
49% of people share content to entertain and inform other people
78% of people share content to build and strengthen relationships
Among these motivations, which can your brand tap into?
Does your brand support a vital movement or cause? If yes, then you need to focus on one of the motivations above. Involving in a charitable or nonprofit cause can transform a rather dull brand to a vehicle for social progress and improvement.
Always remember that every business has a remarkable, inspiring, and unique side that's suited to content marketing. Once you're able to discover yours, you can use it as the center of your content marketing efforts. Eventually, you'll notice a quantifiable improvement in results.
CONCLUSION
Now you know the meaning of content marketing, its importance, and how you can create a content marketing strategy for your brand.
A content strategy can help small businesses to create a marketing ecosystem that increases brand visibility and enhances business growth. In the end, it can guarantee a steady flow of prospects and leads. There's no better way to impact the bottom line of your business.
It's now time to get the ball rolling by creating a content marketing strategy for your small business.
We wish you the very best in your endeavors.
Meanwhile, we'll love to hear from you. What do you think about content marketing and how can small businesses benefit from it? Do you have content marketing strategies that you'll love to share? Please drop your opinions in the comments section below.