Starting your entrepreneurial education in college is a great idea, especially if you're pursuing a business degree. However, as other professions equally lend themselves to start-ups, entrepreneurship should not be restricted to those pursuing a business degree. This article will guide you on transitioning from college students to young entrepreneurs. Read on!
No matter how modest their beginnings are, students can start their small business ideas in college and build them while studying overseas. Internships are among the best ways to develop new talents, whether these start with goods or services.
Do an internship first
A paid or unpaid internship is a great approach to develop your business abilities. Those who begin internships become familiar with company procedures, pick up social skills, develop their intercultural competency, and have the chance to network.
Internships offer the chance to enhance your resume, establish credibility for skills and ambitions, and are a general method of gaining commercial knowledge. Get a job instead of waiting for an internship, as this is also a great method to develop practical skills. Internships are great ways to transition from college students to young entrepreneurs.
Access entrepreneurship centers in colleges
The best place to get materials is through entrepreneurship centers on college campuses. Knowledge, useful counsel, idea-sharing, brainstorming, and even financial college essay help assistance are all easily available resources.
Even while you are a student, you can work with business consultants and other students to launch your idea and turn it into a lucrative side hustle. If you have a good concept that you think may be merged with your area of study or taken in a completely different way, ask for assistance and you can quickly move from being college students to young entrepreneurs.
Join organizations for business or entrepreneurs.
This is a great way to move from college students to young entrepreneurs. Growing your understanding of how to operate a business requires you to join on- or off-campus business clubs. You have access to resources, ideas, and information you never imagined.
When engaging with individuals who have already traveled the same business path as you are considering, your efforts add to your expertise.
Use their expertise to understand what it takes to manage a successful business comprehensively. Another way to develop a reliable network resource that you can turn to in times of need is through groups, which is essential to the developing concept.
Conduct market and consumer research
Research the market response to your concept to determine its acceptance. Do you need an issue solved for your company idea? Customers desire solutions, which is a compelling reason for them to use your service or buy your goods. Your next step will be to test the concept's viability once you've found a market gap.
Test the idea for a business
Find out how popular the company idea is by testing it on your friends and classmates. If your suggestion is favorably welcomed, you'll know it's worthwhile to pursue. If not, consider another approach to addressing a client demand.
After you've chosen a fantastic idea, the next step is to ascertain whether you have the resources necessary to launch a small business.
Whatever it takes, put your dream into action.
Students typically lack the means to make their ideas a reality. Making sandwiches or other modest meals for students could be a good place to start if you eventually want to manage a sizable catering business. To assess the viability of any initiatives, campus regulations must be looked into.
Alternatively, you might prefer to assist other students with their research or word processing needs. The point is that, unless your idea is so fantastic that investors will knock on your door to back your business idea, your only alternative may be to start small and work your way up. Yes, moving up the ladder from college students to young entrepreneurs may not be that easy.
Do not be afraid of failure.
Every entrepreneur dreams of starting a successful company, but this is not always the case. Recognize that a company may only be profitable for a short period of time.
The business concept could also be seasonal or come to an end. The key is to try again and not let failure discourage you. Failure should be viewed as a fertile environment for learning from errors.
Avoid being sidetracked
Don't let other people distract your attention from pursuing your dreams. You may encounter opposition from friends or parents who want you to focus on your studies, but don't give up. Although it may seem unbelievable, this is your life and this is your dream. And as a last resort, you can always turn to essay writing services like Writance, where experienced professionals (essay writers and thesis writers) will write good work for you and you'll have more time to do other, more useful things.
You may think you know what you want, but the only way to be sure is to test your hypothesis. Try again if it doesn't work the first time or until you realize you need to change course.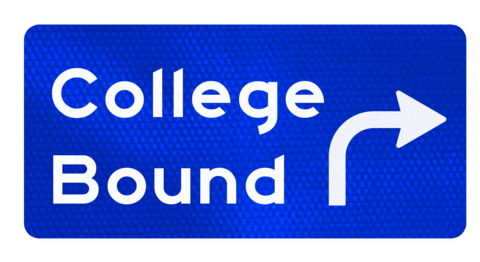 Make a vision.
The company idea needs to be developed further after the fundamentals are in order. Gather your thoughts and create a clear picture of the desired business outcome.
When formulating a goal for how you intend to realize your vision, this vision serves as guidance and helps to keep the dream alive. Setting goals encourages you to devise workable solutions to realize your vision, which builds on the mission.
Write down your goals.
Create a vision board, then display it on the wall. A vision board will be a permanent reminder of the company's direction. Make a list of your objectives that contains every component needed to realize your dreams.
Goals shift from the theory of the vision to practicalities, where you concentrate on the tasks necessary to launch the firm. Create medium- and long-term goals in addition to short-term objectives.
Do something
Now is the moment to act if you have followed these suggestions and taken your research and advice seriously. Create a plan for how you believe your firm will operate, then carry it out.
Stay adaptable because you'll probably need to make changes along the path to your goals. The important thing to remember is that nothing will happen until you take control and turn your desire into reality.
Responsibility and control
Take responsibility for your actions. All great enterprises are built on a foundation of discipline and accountability. Keep track of every transaction you do because they provide strong guides for making wise decisions.
Keep a log of all business-related activity if you're the only employee. If you have help, be specific and assign specific assignments. Maintain transparency in your company dealings to boost credibility.
Conclusion
The business world is not for the weak of heart. Risk-taking is a necessary part of starting a new business. Even while not everyone likes taking chances, if you're one of the students who don't mind them, starting a small business while still in college will undoubtedly be beneficial. Because no one else can fulfill your dreams for you, pursue them.
We hope that you've learned a thing or two about transitioning from college students to young entrepreneurs. Good luck!
Enjoy this Article? You May Also Like: