Building a social media marketing strategy can be quite tricky. Not because of the huge amount of competition, but the uncertainty that's present in it. Social media marketing strategies can be quite complicated when it is discussing targeting a certain group of audience.
If you are using Facebook, defining the lookalike audience can be quite difficult. Moreover, keeping the costs in check is also important. The budget for social media marketing should not end up being more than the revenue it can generate; else it would end up being a loss-making campaign.
In this article, we look into the top four ways by which you can design your social media marketing campaign to generate better ROIs.
Just one caution before we delve deeper into it:  No social media marketing campaign is going to be successful if your knowledge about your business and your audience is not clear.
     Set your goals like a leader and reap the benefits like a follower:
Goal setting can be a very important part of creating your digital marketing strategy. If there is clarity over goals, you might go ahead and march in the same direction, but the lack of clarity can lead to a very difficult situation.
Setting up goals is pretty simple. Use the SMART technique, and find yourself in a better position.
What do you want from the business and what do you want from the marketing campaign is going to be important in the first place. If the goals are set properly, you need not worry about the next step which is conducting the research.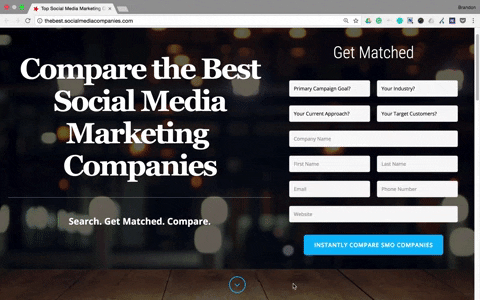 Be a research machine: 
Research and research!
It is the only important thing that's going to keep you ahead of your competitors. Social media marketing is not a game of one man. It's a game of staying ahead of others in the same playground.
Researching helps you to learn from your competitors, learn from the ones who have committed the same mistakes before and most importantly, to gain an understanding of the domain you're working in.
Conducting market research through secondary and primary means and playing around with the data is going to help you to move ahead and generate better results.
But after their market research is done, what could be the next step that you should think of?
It's about making the parameters to define the success of a marketing campaign.
The KPI!!
     Designing the KPIs that really matter:
KPIs are really going to drive the entire business. It is a way of making a marketing campaign measurable such that you can track the progress and as well as make changes as required.
While designing KPIs for the social media marketing strategy, few things that you need to consider are:
Timelines
Intent
Audience
Bottom line
With a fair understanding of these four points, you can help your organization design KPIs that will help to make your marketing strategy a success.
     Creating engaging content and keeping the momentum:
Now that the market research is done, it's time that they should go ahead and create some engaging content and keep the momentum up. Creating content is never simple. But what is interesting is that content will help you reach out to the maximum users possible.
Engaging content helps drive growth, revenues and in turn, helps your business establish a name for itself.
But there is a catch, you need to do the good thing consistently to make a lasting impact.
Bottom line:
Every social media marketing campaign misses one key aspect. It is called retro. Social media marketing company Melbourne has championed the art of retros in its marketing strategy. Retro is very important and what do we mean by retro here? Retros other retrospective sessions. And we keep it at the last step for every digital marketing campaign sprint. Digital marketers can look back into the previous Sprint and find out what the mistake is – What worked out and what did not!
Enjoy This Article? You May Also Like: