Building a personal brand can be a great way to create opportunities for you, stand out from the crowd, and attract the attention of potential employers, clients, or customers. But how do you get started?
Here are 12 tips
1. Define your goals.
What do you want to achieve by building a personal brand? Do you want to find a new job? Get more clients? Be seen as an expert in your field? Once you know what you hope to accomplish, you can start developing a strategy for achieving those goals.
2. Research your competition.
Take a look at other people in your field who have successful personal brands. What do they do that works well? How did they get started? What kind of content do they produce? As you learn from your competition, you can start to develop your own unique angle.
3. Choose a platform.
There are many different ways to build a personal brand. You can create a blog, start a podcast, make videos, or use social media. The key is to choose the platform that makes the most sense for your goals and your audience.
4. Be consistent.
Once you've chosen a platform, it's important to be consistent in your output. If you're blogging, try to post new articles on a regular schedule. If you're making videos, release new episodes regularly. The more consistent you are, the easier it will be for people to follow you.
5. Create quality content.
It's not enough to simply produce a lot of content. You also need to make sure that the content you're creating is high-quality and valuable to your audience. Take the time to edit your work, add images or videos, and make sure that everything you publish is something you're proud of.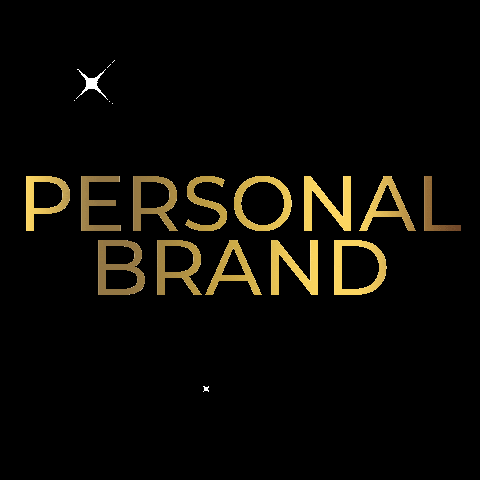 6. Promote your brand.
Once you've started creating content, you need to make sure people see it. Share your articles on social media, reach out to influencers in your industry, and do whatever else you can to get your name out there. The more people who see your content, the more likely it is that someone will take notice of your personal brand.
7. Be yourself.
The most successful personal brands are built on authenticity. So be you! Let your personality shine through in your content, and don't try to be someone you're not. People will respond to your brand more positively if they can see that you're genuine and relatable.
8. Build relationships.
One of the best ways to build a strong personal brand is to develop relationships with other people in your industry. Connect with other bloggers, collaborate with other businesses, and guest-post on popular websites. These relationships will not only help you reach a wider audience, but they'll also make you more recognizable as an expert in your field.
9. Be responsive.
If people reach out to you, make sure you respond in a timely manner. Whether it's a comment on your blog, a message on social media, or an email from a potential client, take the time to reply. Showing that you're responsive and easy to communicate with will make people more likely to do business with you.
10. Offer value.
One of the best ways to attract attention to your personal brand is to offer something of value for free. This could be an eBook, a course, or even just helpful tips and advice. By giving away something for free, you'll show people that you're generous and knowledgeable, and they'll be more likely to trust you in the future.
11. Be positive.
No one wants to follow a negative person, so make sure you stay positive in both your personal and professional life. If you're constantly complaining or putting people down, people will start to associate that negativity with your brand. But if you're positive and upbeat, people will see you as someone they want to be around.
12. Be patient.
Building a personal brand takes time, so don't expect overnight success. It takes months or even years to develop a strong following, so don't get discouraged if you don't see results right away. Just keep producing quality content, promoting your brand, and being yourself, and eventually, people will take notice.
Conclusion:
Building a personal brand can be a great way to promote yourself and your business. Just remember to be consistent, create quality content, and promote your brand. And most importantly, be yourself! By following these tips, you'll be well on your way to developing a strong personal brand that will attract attention and customers.
Enjoy This Article? You May Also Like: