The concept of digital marketing has constantly been evolving over the years. Regular marketing strategies have become obsolete and influencer marketing has taken center stage. Businesses are now adding glamour to how they tell the story of their brands to their target audience, as well as improve sales and profitability. Hence, brands make use of social influencers to market their products and services. However, these digital influencers share their unique experiences in order to attract other potential customers. However, it is not about big names or popular celebrities.
Don't get it twisted, celebrities can endorse products and service, but in today's digital marketing world, the trend of micro-influencers have proven to be more powerful, especially on social media platforms.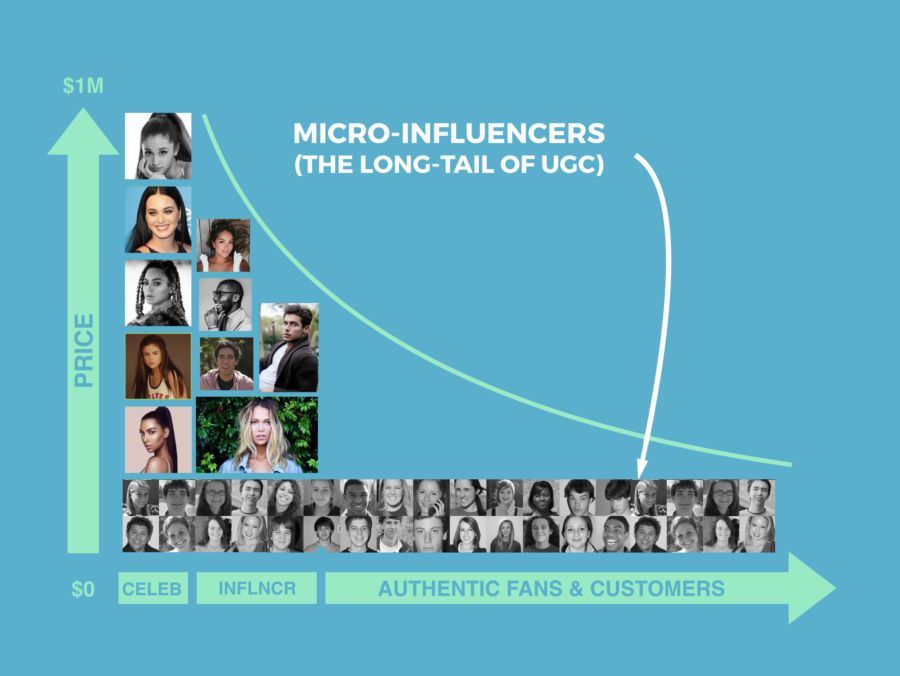 In a study conducted by Expercity, over 80% of customers are more likely to go for products or services recommended by micro-influencers. This statistic makes social media marketing strategy even more effective in today's online marketing campaigns.
According to Expercity, online personalities with 1,000+ followers produced a 4.5% engagement rate, and this value decreases with the increasing number of followers. Markerly also highlighted an 8% like rate from influencers with about 1,000 followers, compared to a mere 1.6% for influencers with millions of followers.
This goes further to show that micro-influencers have a higher conversion rate for product sales. No wonder brands using micro-influencers have great success. But first, who are micro-influencers?
Curious how grow over 500 accounts? Take a look at our growth services
Who are Micro-influencers?
Micro-influencers are people with a vibrant social media presence and a small number of followers. Compared to celebrities with followers running into millions, the number of followers of micro-influencers is smaller. Micro-influencers have about 1,000 to 50,000 social media followers.
You can say that micro-influencers are just regular people who have built a strong connection with their follower base by sharing their passions and interests on social media on a regular basis. This is why they have a higher engagement rate with their followers.
How Influencer Marketing Works
The need for influencer marketing became a thing as businesses continually look to seize the huge opportunities available in the community of social media followers.
Followers see posts by influencers as authentic and credible; since they are considered experts in their respective niches. Unlike celebrity endorsements where followers see recommended products as mere partnership deals, influencers are capable of marketing products and services to buyers on a more personal and trusted level.
Influencer marketing works by bringing business brands closer to the target market, using a face that they can easily trust and identify with.
Click Here for the Number 1 Influencer Marketing Platform
Brands Using Micro-influencers
Partnering with micro-influencers has been a huge success for brands that are willing to try. Irrespective of the size of the industry or the nature of their business, the results have been impressive.
There is a long list of benefits. Larger brands have now understood that there is no need for endorsement deals with celebrities. Smaller brands have identified micro-influencers as a better and more cost-effective way of meeting their marketing goals.
Micro-influencers give a natural touch to the marketing strategy of any brand. They help to improve sales, boost brand awareness, and generate more ROI without breaking the bank on ad spend.
Check out some brands that have successfully leveraged the power of micro-influencers in their marketing campaigns.
Fiji Water
Fiji water is a water brand popularly sold in hotels. They recently collaborated with an influencer, Danielle Bernstein, in a quest to run a more robust marketing campaign for their brand.
Danielle Bernstein runs a fashion blog, 'We Wore What,' and goes by the Instagram name, weworewhat.
The campaign, "BodyWoreWhat" is an eight-minute workout video featuring Danielle and her trainer. The campaign was aimed at creating a unique concept of staying hydrated and looking good while keeping fit.
The ultimate goal of "BodyWoreWhat" is to show that Fiji Water is not just after-meal water, but can also be used to stay hydrated during workouts.
Mercedes Benz
Even a big brand like Mercedes has also adopted micro-influencers as a means to make their luxury brands more appealing to the desires of the younger market.
Mercedes ran an Instagram campaign with Loki, the wolf-dog and his owner. The marketing campaign was a video of a drive through the Colorado mountains, with a 360-degree view of the landscape through the eyes of the wolf-dog.
The campaign was a success. The unique appeal and story from nature's viewpoint, created with advanced tech innovations made the campaign stand out and generate loads of views.
Glossier
This brand is a beauty start-up based in Manhattan. In 2017, it was named one of the fastest growing innovative companies, and it owes this accolade to their network of micro-influencers.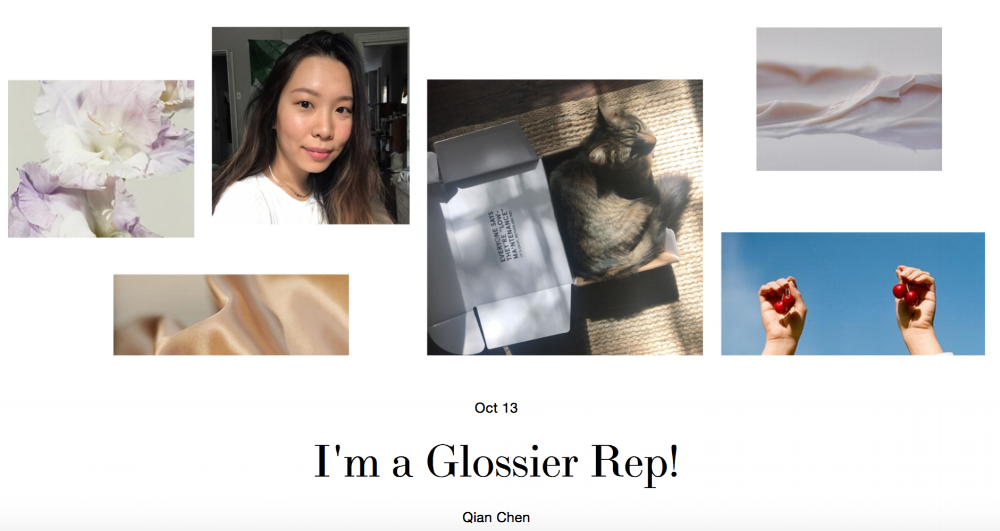 Glossier used all women as influencers, focusing on those with low followers, but high influence in their circle to promote their brand with the caption "Regular Woman." Recently, in an interview with Quartz, the CEO of Glossier, Emily Weiss, announced the introduction of a referral program that empowers its more influential followers to offer discounts on products plus other incentives to their network.
Stride Gum
In the words of Emmanuel Seuge, the Coca Cola vice president for content, "DJ Khalid has completely cracked it. He is the king of SnapChat."
The hip hop artists and producer has grown to establish his dominance in the photo-sharing app. He generates an average of 3 million views on a single snap. This made him a major influencer when it comes to SnapChat takeovers.
Stride Gum ran a SnapChat takeover campaign in 2017 tagged "Mad Intense Gum," with DJ Khalid leading the campaign. The campaign was captioned "an unpredictable Fun day for his followers" by the brand.
Sperry
Sperry is a boat shoe brand. In 2016, Sperry worked with over 100 micro-influencers to create compelling and captivating content for their followers on Instagram.
They spotted Instagram fans who were sharing HD photos of their products and requested that these uses begin creation of great visual contents for their official Instagram account.
Looking at the examples above, it is obvious that their marketing campaign was a success. But how exactly did they use these micro-influencers in their marketing strategies?
How Brands Use Micro-influencers
First, it starts with identifying the right influencer. Since audiences trust recommendations that come from people that influence them, especially on social media, the person of influence has to be one that would project the image and values of the brand even more.
There are four important factors that brands consider when choosing a partner for their influencer marketing campaign:
Proficiency: Is the influencer a specialist in a niche related to your brand? Are posts coming from this person of influence valuable, judging from what he or she is known for?
Reach: How much of your target audience can the influencer engage effectively? Are they popular on the social media platform where you have more of your target audience?
Demographic: How much does the influencer affect your target audience with respect to your brand buyer personas?
Popularity: How popular is the influencer? How much is he or she loved by followers?
For brands, using micro-influencers is simple. It is all about presenting the brand through the hands of the influencers to reach a wider target audience. Again, it is not just about the fame of the influencer. It is more about the engagement with their follower base.
Online marketing has grown beyond conventional social media marketing. Micro-influencers are the new goldmine, and more brands are using micro-influencers to build trust with their customer base, improve engagement, and cost-effectively promote authenticity.
You too can embrace this trend to grow the popularity of your brand. Work with the right micro influencer and experience the same impressive result as other brands working with micro-influencers.
Let us know what you think. Leave us a comment below.