Hey there, have you ever wondered or thought about how brands are using Instagram reels successfully? Have you been looking for an article that discusses the brands using Instagram reels? If yes, then you're in the right place.
In this article, we'll talk about how brands are using Instagram Reels. After reading through, it's expected that you should get some successful ideas on how to leverage Instagram reels for brand growth and development.
If you're brand new to Instagram Reels and you have not checked out our Instagram Reels Beginner's Guide, kindly give it a look.
In case you don't know, Instagram reels are becoming more popular by the second, and many businesses are already leveraging it to build their audience and grow their following.
That said, let's quickly dive into discussing the brands using Instagram reels and how they're doing the magic:
Key Takeaway
The Reel approach is a new algorithm that allows you to create short content to engage your followers. It is important to understand the techniques employed by various brands to increase engagement on Instagram.
Table of Contents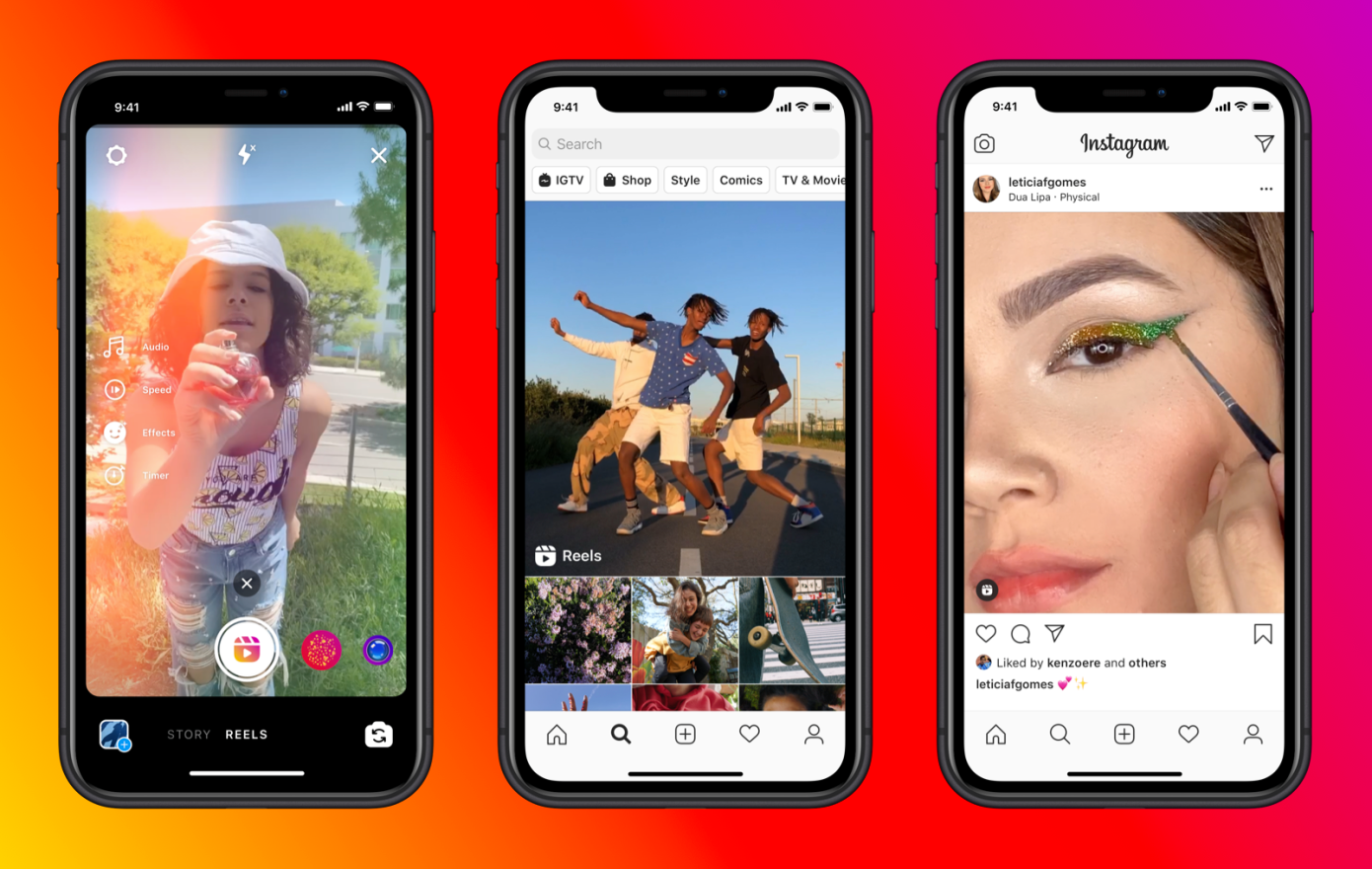 Brands Using Instagram Reels
1. Asos
Asos is a British online fashion brand that already has a massive following on TikTok and Instagram. To get the best out of Instagram reels, the brand reposted their best TikTok video on reels and gained over 4.4 million views a few days after.
If you already have some TikTok content, then you can reuse them in your Instagram Reels. Gladly, the video dimensions are already in a suitable format, and you can either add new audio or find a suitable audio clip in reels.
View this post on Instagram
All suited up 💿 📸 @everettwilliams (he/him) 🔎 ASOS DESIGN suit jacket (1637767) and pants (1637773)
When you employ this strategy in Instagram reels, one out of two things can happen. Your content will be exposed to a new audience or people who've seen your clip-on TikTok might decide to look for it on Instagram.
2. Sephora
From the #CeleblookalikeChallenge to the #SavageChallenge, online challenges have taken social media by the storm. Sephora France is one of the brands using Instagram reels effectively.
For instance, their #sephorachallenge has over 26 million views on Instagram. It seems like Sephora has already mastered the Instagram Reels game. Their reels range from product demos, captivating makeup tutorials, and user-generated content.
They're also doing an amazing job of encouraging engagements and conversations in the comments section – with captions like "which color is your favorite?" and "tag a friend you'll love to go shopping with" Comment below!
View this post on Instagram
One of the great lessons to learn from Sephora is that brands can make a great wave on Instagram reels by organizing engaging challenges on the platform. It's a very great strategy that you can leverage to grow your audience and also boost engagements.
3. Oliver Wong
Like every other brand using Instagram reels, Oliver (content creator and travel photographer) has done an excellent join in leveraging Instagram reels for brand development.
View this post on Instagram
His most famous reels comprise of slow-motion and hyper-lapse tutorials, BTS footage, and photography tips. Oliver also captivates his audience by incorporating scroll-stopping texts in his videos. This strategy is very effective and powerful because you can use it to show your audience value they might have missed with their phone sound off.
4. Sixth June Paris
Sixth June Paris (a streetwear company) is one of the best Instagram reels that make the most out of their captions. Their reels comprise viral TikTok transitions and dances, but they use their captions to stand out from other brands.
View this post on Instagram

Brotherhood 🔥⁠ Tag a friend who can dance 👀⁠ w/ @ghettotwins__ ⁠ ______⁠ ⁠ Brotherhood 🔥⁠ Identifie un(e) ami(e) qui sait danser 👀⁠ w/ @ghettotwins__ ⁠ ⁠ Find your favorite outfits :⁠ 🔎 4099⁠ 🔎 3891⁠ 🔎 4127⁠ 🔎 4039⁠ 🔎 4041⁠ ⁠ #sixthjune⁠
One good thing that we like about Sixth June Paris is that they know their audience very well. They're also aware that their audience will love to know what the people in their video are wearing. In a bid to make things more interesting, they normally include a short product number (in each caption) that their followers can search on their website. This is a very systematic way of using direct CTAs without appearing too salesy.
5. FastandFood
FastandFood understands that food videos on Instagram are very addicting to watch and extremely satisfying – and they're taking advantage of it.
They use reels to post high-quality food videos and quick bites from restaurants all over Paris.
View this post on Instagram
This strategy is amazing because the videos serve as a great resource for their followers. Additionally, it's an excellent opportunity for featured restaurants to gain massive traction.
6. My Paris Portraits
One good thing you need to know is that succeeding on reels isn't a privilege reserved for mega-brands alone. Small businesses and micro-influencers alike have also begun to get positive outcomes from their reels.
For instance, My Paris Portraits is one of the small brands using Instagram reels effectively. They know exactly how to capitalize on wanderlust or travel-inspo locations trends using Instagram reels.
My Paris Potriats uses short and simple reels to tell a story – taking her audience with her as she enjoys and explores summer in Paris.
Janelle Sweeney (CEO of My Paris Potriats) stated that Instagram reels are the perfect addition to her Instagram strategy. She uses IGTV for video series', Instagram Stories for in-the-moment content, and Instagram Reels for fun and quick, bite-sized content.
7. Louis Vuitton
If you're looking for one of the best brands using Instagram reels, look no further than Louis Vuitton. The global fashion brand seems to understand how reels work, and their strategy is working perfectly for them.
The brand produces super-creative, stunning, and high-quality reel, and with an average of 5 million views, each of their reels has gone viral. In their latest set of reels, Louis Vuitton is seen showcasing the #LVCruise.
View this post on Instagram
Each of their reels is very similar and has the same caption – only that it comes with a different #LVCruise bag and model.
Just like the TikTok For You Page videos, reels appear on the Explore page. This means that even people who are not your followers can see and engage with your reels.
This is a powerful growth hack because your brand is put in front of an entirely new audience every time you post. So, as you get more views on each of your reels posts, you're more likely to also get more followers.
8.   Netflix
Netflix is another top brand using Instagram reels to defend its market share and retain its customers. The Instagram reel comes in handy to showcase a 15-second action clip from just concluded movies.
The scene in the reel creates different pictures of the newly released work, which makes customers begin to anticipate it. It's an ideal strategy to raise the hype for the film by making the reel a top priority on subscribers' feeds.
The mechanism works fine to gain more subscribers. An important lesson from Netflix is they understand how this short reel creates an imagination for followers. Hence they capitalize on it to build their brand.
9.   Red Bull
Red bull is a familiar brand already know by many. However, they embrace the Instagram reel as a stimulating approach to increase the views for their 15-second clip.
The goal is to utilize thrills to pull millions of views to place their brand in a favorable position. Red bull showcases its creativity through this short content to delight its customers.
There is no doubt that this brand understands its customer wants by captivating the Reel strategy they employ.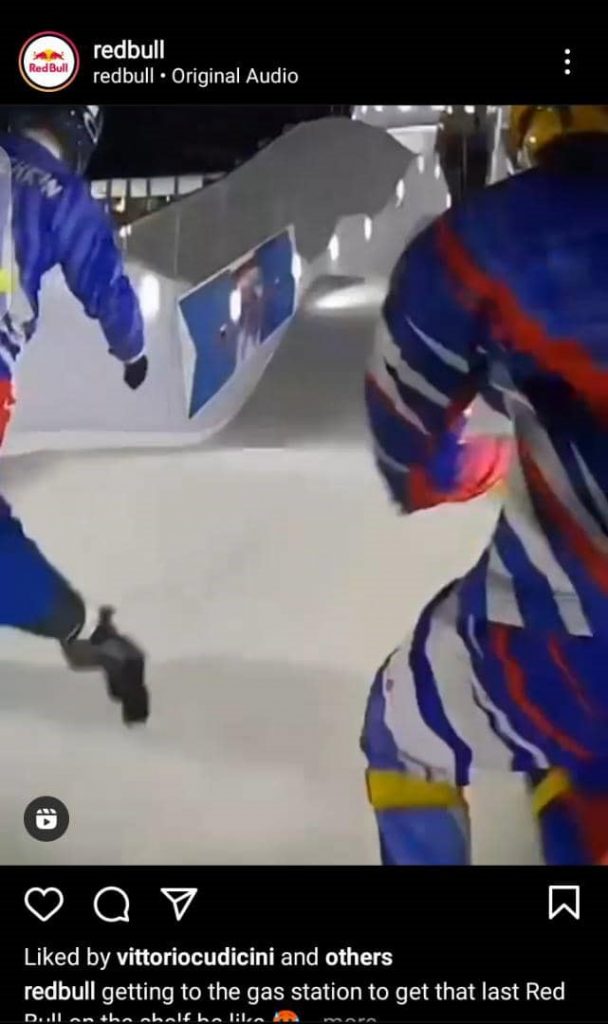 10.   NBA Basketball
Our discussion about Instagram Reels without mentioning NBA Basketball is not complete. Being a sporting brand, NBA Basketball uses the reals to boost engagement for their brand.
Producing fun content with much focus on making it in an informal way suits young people's preferences. NBA Basketball understands its niche, and they use it to create a 15-second entertaining clip to amuse their followers.
This brand creates unique content to generate 22% increased engagement, which helped it reach unconnected fans. Once again, these brands using Instagram Reels showcase what they have to offer based on audience requirements.
An ideal way to use Instagram reels is to motivate people, letting them know they are unique without copying others. They called people's attention with a trending song.
The reels passed the message across clearly, which ended with a call-to-action to users asking to follow their brand. They show they care about people and business while building their followers and engagement level.
It was short and abridged without losing the theme of the video.
Product marketing made easy with the Instagram reels for Glamnetic. They use the video to show their esteemed customers and prospects different products available for the festive period.
Background music plays a vital role in capturing attention. It triggers curiosity to check for the brand's products. They showcased what ladies would like to look unique among their peers.
Despite being recognized worldwide as the maker of IOS products, Apple keeps publicizing. Everyone knows iPhones come with top-notch features. Apple uses Instagram reel to incredible snaps from one of their products.
Apple used the video to tutor their audience on shooting skits or commercials. It highlighted the slo-mo effect, being a significant addition to iPhones 12.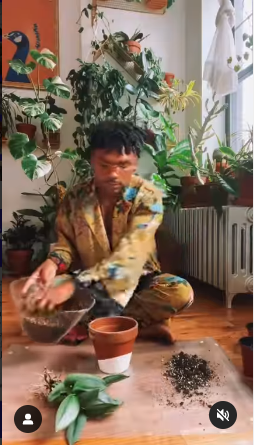 As short as the time was, Skillshare could send valuable information to its followers. It's a tutorial video type directed at selling their products. It's their course promotion tactics.
People who are passionate about acquiring new skills can relate to their reels. While telling about the adverse effect of overwatering plans, they show you the proper way to do it. Very informative!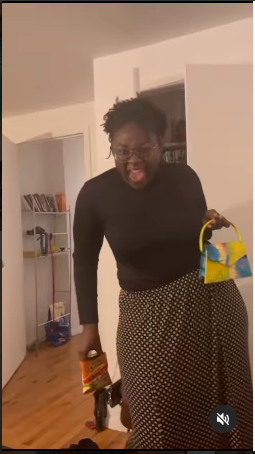 Without having a second thought, you know what Anima Iris has for you by checking their Reels. Once their products get the affirmation after production, it comes alive to your screen.
They show authenticity, trying to connect with you naturally with their true identity. It's one of the effective marketing strategies for brands using Instagram reels.
Strategies to use to grow your Followers/Business
Are you thinking of building a community on a social media platform? Instagram Reels can help you with exponential effect on your outreach. It doesn't require any technicalities. Your creativity is what counts to go viral.
Brand using Instagram reels since its inception can testify to its effect on their business. Do a couple of clips to test run for your brand. Want to try? Below are the strategies you can employ.
     Your Content Creation must be Authentic
When creating Instagram reels, be flexible and flow without portraying what you are not for your audience. The most important thing is passing valuable info within 30 seconds.
Don't hide your personality. Let it all out in a fun and casual way. If people can relate to your authenticity, they will want to know more about you by following your brand.
     Tutorial Content Pull Audience
If you want people to know about the services you offer, create more tutorial videos. Knowing that they will learn something new from you can increase your post views and make you go viral.
For example, if you own a sporting brand, show the benefit of some equipment and how to use them.
     Repost Tik Tok Videos on Instagram Reels
The content you created for TikTok can be used for Instagram Reels. So if you have experts creating clips for you, endeavor to share them across channels, including the Instagram Reels.
Since not everyone uses TikTok, users on Instagram can benefit from the videos you made for your brand.
     Let your audience know what you offer
Part of being authentic is uploading your products and services. There is no better place to advertise your products than social media. Your visibility and engagement level can increase significantly after a few posts.
The Reels Explore page allows users who are not your followers to access your videos. Add captions to your product uploads providing people with the information they need to know.
     Show Testimonies
Let your audience see what customers who buy your product say about you. Showing the product you sold and offering discounts can get you a few leads. Do this regularly on your Instagram Reels.
Don't Photoshop your sales. If your audience finds out, it will affect your account adversely. Also, don't overdo it because people might get tired of seeing the same thing all the time.
Conclusion
Regardless of your brand or business, there's a creative opportunity awaiting you on Instagram reels. Instagram reels are a useful tool that marketers and brands need to familiarize themselves with, play with, and adapt to.
Since most consumers prefer video content, there's a high chance that reels might become a huge marketing tool for business and can't be ignored.
It represents a great opportunity to improve transparency, authenticity, and communications. Hopefully, this article has helped you to discover how brands can use Instagram reels.
Now is the best time to jump on the bandwagon and start using Instagram reels to spread your message.
What are your thoughts about this article? Do you know other brands using Instagram reels? Have you created any reels video before, and what was the experience like? Please sound off your tips and thoughts in the comments be
Enjoy this Article? You May Also Like: