The best
apps for video editing
in 2019 that you can use on your phone.
We're not only saying which one we recommend but we also cover the most and best-reviewed video editing apps so you can pick one yourself.
Looking to create the best videos for your IGTV Channel? IGTV is testing videographer's editing abilities with its emphasis on vertical video.
With the launch of IGTV, Instagram is looking to create long-form content in a mobile-friendly way.
Therefore, we want to provide you with the Best Mobile Video Editing Apps for IGTV.
So that, you can start producing breathtaking content for your IGTV Channel.
13 Best apps for video editing in 2019
Let's dive into the best video editing apps for IGTV! Check out the list down below:
1. iMovie (iOS)
One of the best apps for video editing for your instagram video's is iMovie. It's free and made by Apple.
iMovie was originally only accessible on Mac computers.
Although transferring content from the phone to the computer was simple, Apple made it even easier for creators to edit their videos.
"With a streamlined design and intuitive Multi-Touch gestures, iMovie lets you enjoy your videos and tell stories like never before. Browse your video library, share favorite moments, create beautiful movies, and watch them on all your devices in iMovie Theater. And with the iMovie extension, it's fast and fun to make every video more memorable — right in the Photos app."
What does iMovie offer
iMovie offers a plethora of video editing options, everything from frame speed to split screen.
In addition, iMovie is able to edit 4k videos, which is perfect because IGTV allows 4k video! Shoot with amazing quality and edit with ease.
2. Apple Clips (iOS)

Releasing in 2017, the Apple Clips apps is a free iOS smartphone video editing app.
Apple created this application to give modern video creators a slimmed down video editing app that was compatible with social media.
This app enables users to edit short videos with graphics, special effects, captions and more.
Apple Clips is full of interesting features like Facial Recognition.
The app matches faces with your address book and enables you to share a relevant video with them with a click of the button.
However, one of the coolest tools to use is the Siri Voice Recognition to create animated captions for your videos.
Apple Clips allows for direct sharing to Instagram and comes with a full tool kit to get the job done.
When it comes to free video editing apps, Apple Clips might just take the cake.
3. Quik (iOS or Android)

Quik which was formally known as Replay was purchased by GoPro within the past couple years.
The legendary mobile camera company went all out with this mobile video editing app. Although don't worry you do not need a GoPro to utilize this video editing app.
Uploading content to Quik is done with a simple click of a button. Once you're in the app you can trim your videos, piece them together, add music, create titles and so much more.
There is also a function within the app that automatically generates a professional video.
This is app will save you vast amounts of time and allow you to take your editing on the go! This is why we have put this powerful app in our list of best smartphone video editing apps for IGTV.
4. Foodie (iOS or Android)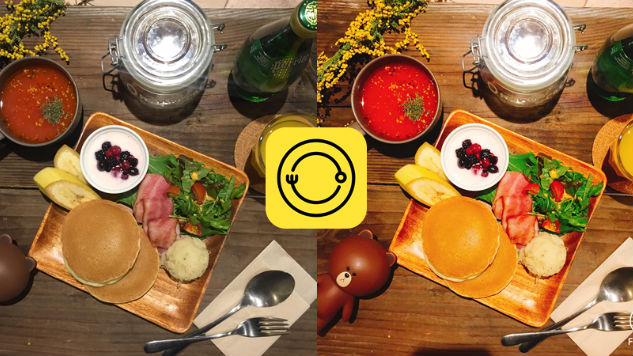 With the massive increase in popularity of the Food Niche, it should come to no surprise that they are video and photo editing apps for your meals.
Foodie is a mobile photo/video editing app it is geared more for photography; but creating videos turns any meal into a delicacy.
Foodie allows creators to shoot 60 second videos of their favorite meal prep moment, smoothie bowl blend, or eating challenges.
For those brands that have a focus on food can utilize this to create unique commercials for their IGTV Channel.
Fitness fanatics can use Foodie to create short clips going over meal preps, grocery store hauls and cooking techniques.
Whether your a brand or an influencer Foodie can help you shoot incredibly videos of your favorite meal moments.
5. Videoshop (iOS or Android)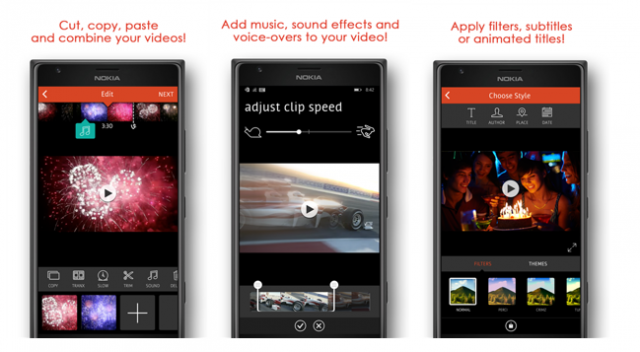 Videoshop is a mobile video editing app that is compatible with any smartphone. Although the app does not have huge recognition the overall community is in love with the service. The simple design matched with a powerful tool kit makes this a solid choice.
On Videoshop creators can:
trim clips
add animated titles
text and voice-overs
create slow-mo or stop-motion videos
Tilt Shift Mode to add depth to your videos
Add Music
Adjust Coloring
This power mobile video editing app will enable creators to produce high quality IGTV videos with ease. Videos created on Videoshop can easily be shared to social media channels such as Instagram.
6. VSCO (iOS or Android) €19.99/yr
VSCO is an outstanding mobile editing application that can be used for both photo and video. Their extensive toolkit can turn any Instagram Influencer into a modern-day Picasso.
In addition to its extensive toolkit, VSCO offers preset templates and educational content to help guide new editors. Although users do have to pay a yearly subscription fee of €19.99, it is worth every penny!
You will be able to upload high quality (4k video included) videos with professional editing straight to your social pages.
7. Faststory (iOS or Android)
When it comes to branding short videos Faststory gets the job done with ease. When it comes to marketing on Instagram being able to convert followers into traffic to websites, blog post or products is essential.
For those that work for your brands, you understand this all too well.
If your in the market for a mobile video editing app that is created for brands, then check out Faststory. Faststory is easy to use and once completed the video is sent to you via email.
From there you will be able to share to any of your social pages.
What makes Faststory unique?
The unique part of Faststory is that every video has a goal, for example, website views, product sales, Facebook page promotion and many more. In addition, brands can upload their logo to their content to start branding their content. Faststory is an all in one video editing app made for brands that want to push content on social channels.
8. KineMaster (iOS or Android)
KineMaster seeks to take complex video editing tools and express them in a more user-friendly way. Making these tools simpler for beginners to use will help amateur photographers and videographers get a feel for the effects.
KineMaster offers a variety of tools such as:
multiple layers of video
add images or stickers
add text or handwriting
picture-in-picture mode
green screen option
instant preview for edits
so much more!
KineMaster is making it easier for anyone to become a professional. The extensive tool kit and variety of recording options can help to really create a unique IGTV video.
9. InShot (iOS or Android)
InShot app is another wonderful mobile video editing app that allows users to create stunning content with a few simple moves of a finger. When using the mobile editing app you can:
Blur the borders of a video
Create a square-shaped video
Reposition photos
Put videos inside a square format
Apply filters to videos
Add text overlays
Record narration or Add music
This video editing app will really bring your IGTV Videos to life. The only downside is that all videos you export, using the free version of InShot, are going to be watermarked. In order to remove the watermark, you need to make an in-app purchase.
10. Prequel (IOS)
Looking to create professional style IGTV Videos and Live Streams? Then Prequel might be just the app you were looking for. This mobile editing app allows users to have a plethora of tools and features to make their IGTV videos top notch.
Prequel is equipped with features like:
Live Video Filters: Allowing users to change the theme to footage while it's live or still recording.
Intro & Outro Creator: Just like your youtube channel has intro's and outro's, Prequel gives it's users the ability to create intros and outros for their IGTV channel.
Beauty Tool: Allows users to whiten their teeth, darken their skin tone or lighten up their eyes. For those creators that want the pristine look.
You can download Prequel from the App Store for free, but if you want to have access to all of the app's features you have to purchase the premium version that costs €99.99.
11. Adobe Spark Post (IOS & Android)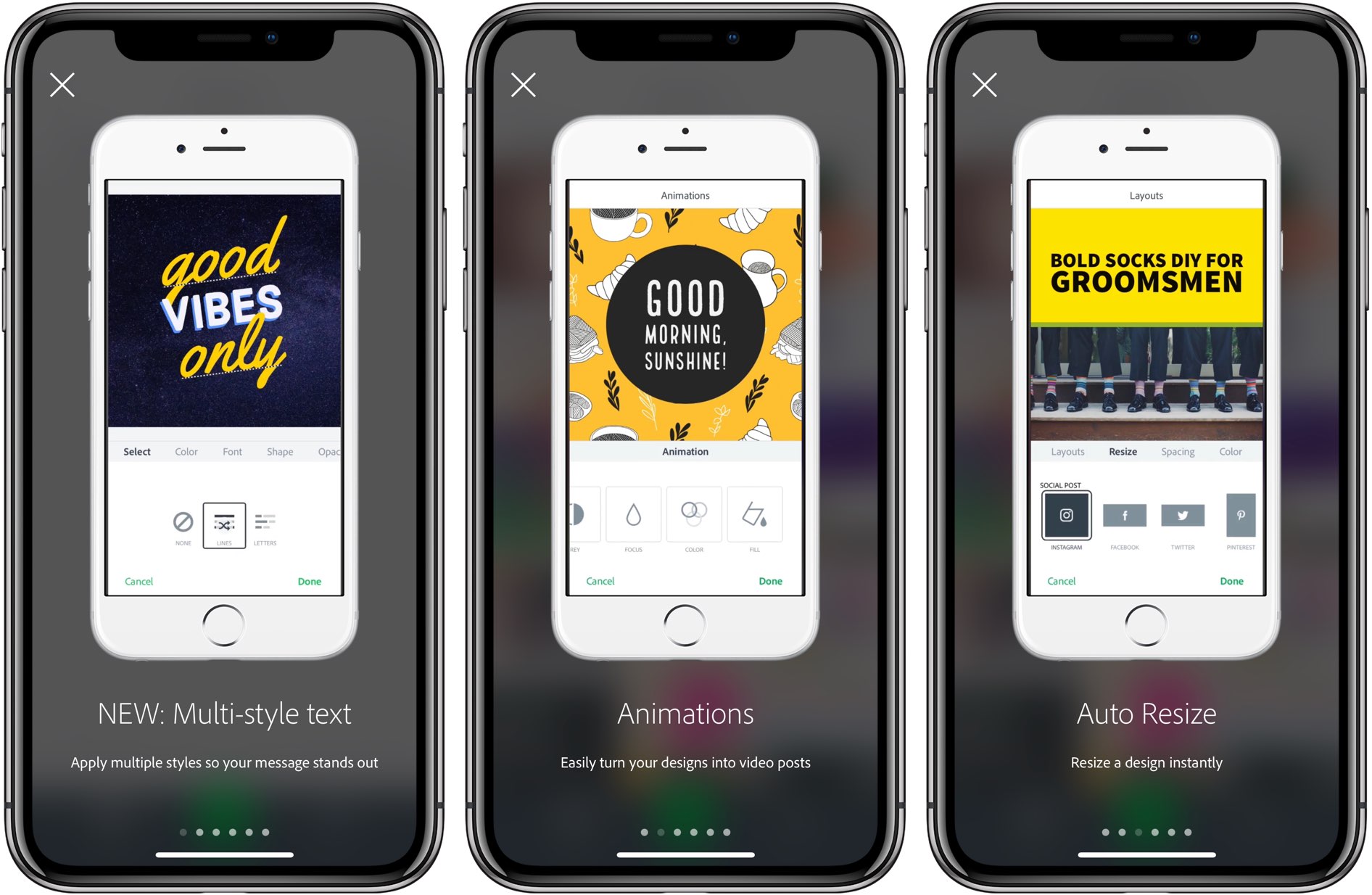 Instagram has become a powerful marketing tool that many brands and businesses are starting to use.
IGTV is just another way for you to connect with your target audience. Adobe Spark Post enables users to turn any only post into captivating content.
The mobile video app produces animated posts that are then exported as videos. In a few simple steps, you can create video ads, IG post, collages, posters and a variety of other types of promotional content that you can then upload to your Instagram or IGTV Channel.
12. Ripl (IOS & Android)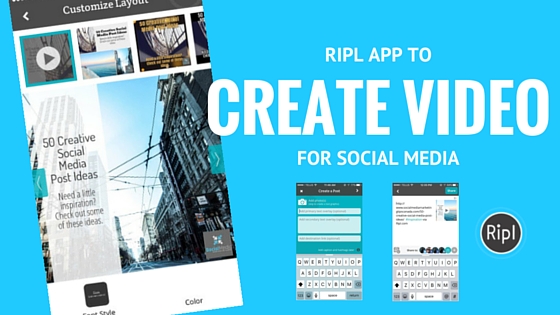 Ripl is a free social media marketing tool that lets you create and keep track of the content you create for IGTV. You can choose from more than 250 fully customizable templates. Creating visually appealing content with Ripl is easy, all you have to do is:
Add photos or videos to a template
Create text overlays
Select the music you'd like to add t
Publish & Monitor Performance
Ripl allows the owners of small businesses to create appealing promotional content to help boost sales & branding. If you decide to upgrade to the Pro version of this app, you'll also be able to produce animated videos that last up to one minute, and contain as many as 12 photos.
13. FilmoraGo (IOS & Android)
Filmorago is a seriously dense mobile video editing app. After using this app you may be asking yourself, "What can't this app do?" You can:
Import videos from your camera roll, Instagram or Facebook
Use the app's color correction tools to enhance colors
Combine two clips in a single video to create a PIP effect
Crop and Rotate videos
Add classic transitions between clips.
The Filmora GO's rich library of visual effects and overlays can help you create captivating IGTV videos, while the app's Text and Titles features allow you to incorporate your marketing messages into the content you share on your IGTV channel.
This is the last mobile video editing app in our list of the 13 Best Video Edition Apps for IGTV. Now download them and try them out for yourself. Leave a comment down below telling us your favorite one to use or if we need to add it to our list!