Wouldn't it be good to be the most sought-after video editor in the filming industry? If that is your dream, then you must take your video editing skill to the next level. An amateur's transition to a professional takes a combination of creativity, skills, and tools to make quality videos.
No one can overemphasize the importance of quality videos in terms of content creation in the world today. So, as a digital marketer who wants to attract leads, you must work endlessly to improve your video editing skills. This is because the post-processing stage is where you do the main activities.
Since your goal as a video editor is to make your edits come out perfect, you need to employ the best video editing tools. In this article, you will be discovering the right video editing software suitable for making professional video content.
KEY TAKEAWAY
Becoming a great video editor is not easy, but familiarizing yourself with video editing tools like Adobe Premiere Pro, Movavi, Final Cut ProX and Avid Media Composer will help you become a pro. In addition to using the right video editing software to improve your workflow efficiency, mastering relevant terminologies and keyboard shortcuts would be helpful too.
Tips for Video Editing
It doesn't matter if you are a professional or just developed an interest in video editing; you are about to learn the best practices. The hints below won't teach how to edit your videos, but they help improve your efficiency and effectiveness.
Use the Right Video Editing Software – Utilizing the right software plays a significant role in your editing process. You want that video editing software with sophisticated features that make your work looks attractive. That is what you get from the right video editing tools.
As it stands across the world today, there are advanced tools to edit videos that give satisfactory results when completed.
Use a Computer with a Faster Storage Drive – Speed matters when you get to the post-production process because you will be dealing with heavy files. That is why you should save yourself the frustration of slow computers.
Losing concentration at the point of editing videos may affect the outcome of your work. A storage drive that gives you quick access to your files should be part of your requirement to get a computer. It is vital to optimize your rendering, loading, and exporting activities.
So, a video editor should use SSD. Alternatively, increase their computer's RAM for editing optimization.
Be Conversant with Keyboard Shortcuts – You can shorten the time you spend editing videos if you are familiar with shortcuts. Shortcuts offer in-app editing functions to make your work easy and fast. Improving your skills requires that you learn and memorize these shortcuts.
However, you need to understand that different video editing software with their distinct shortcuts and functions. If you are a professional video editor, you should consider getting an editing keyboard with icons. Be sure that you are buying the keyboard associated with your current software.
Master the Relevant Terminologies – Communication in every industry follows different patterns. We are sure you don't want to be an odd one out amidst your colleagues. That is why you need to learn the mode of communication of video editors.
The commonly used terms in the video editing industry include jump cuts, J Cut, L Cut, Montage, and Cutaways. Understanding these terms affects your productivity. In your best interest, spare time to research and learn these terms.
Workflow Efficiency is Essential – Workflow Organization in an orderly manner improves your efficiency as a video editor. A common feature of video editing is the reusability of created files. You will need to work on files regularly. If they are not arranged properly, it slows you down and gives you a tough time.
Since you don't want this to happen, ensure you have separate folders holding different files you might need in the production process. It makes your work faster because you already know the next file you require.
An external hard drive is an alternative that aids workflow efficiency. It helps to free up computer memory for swift transfer of files. In addition, spend more time practicing, even if you have to repeat it severally.
Top 6 Best Video Editing Tools
By now, you are already aware of the tips to become a better video editor. We want to highlight video editing software to avoid getting your work complicated.
1. Adobe Premiere Pro
This is another industry-standard video editing software suitable for any type of editing needs. In fact, it is a highly rated video editing tool, given the amplification, it gives to your story. Filmmakers and content creators use Premiere pro to craft footage into polished films.
It is very efficient, and it allows you to concentrate on your story and integrated workflows. It offers flexibility to video editors because it is easy to edit footage in a different format, including 8K and virtual reality.
2. Movavi
If you are looking for a video editor with advanced features for seamless workflow, Movavi should be your first choice. It's a reliable multimedia software designed to stimulate your creativity.
This powerful video editing software is available for Windows and Mac users. Regardless of your expertise or video editing needs, it is intuitive with the ability to make your media life great.
3. InVideo
InVideo is an easy online video editor that has seamless inventive video creation services. It helps marketers, entrepreneurs, agencies, alternative tiny businesses to make professional-looking videos with ease. InVideo works with associate intention to form video creation in a simple and frictionless method. It is the world's easiest video creation platform that'll enable you to turn your ideas into gold-standard videos in mins, even if you've never edited a video before for less than $15/month. We have 5000+ fully customizable templates covering every major use-case or industry + pre-built elements in our asset library such as CTAs, stickers, and overlays + an in-built library of 8M+ stock images, video clips, and music to make sure your videos look out of this world. It also offers an associate automatic text-to-video feature that you will use to make videos for your articles and diary posts or tell a story through your content.
4. Avid Media Composer
Avid ranks high among the pro video editing software available for filming and short videos. One advantage of Avid is that it is not difficult to use with a much-improved menu and categories.
The latest Avid Media Composer version offers an intuitive experience, and it places more attention on the audio aspect. The outcome of Avid software can change your perception of video editing completely.
5. Final Cut Pro X
This is one of the best post-production video editing software available for Mac users. Final Cut Pro X is a professional software, but it is usable for beginners, given its functionality. If you are a Mac user without Final Cut Pro X, your computer is missing a powerful editor with advanced editing tools.
It comes with new innovative features whenever it gets an update. They are working endlessly to make it better for all video editing needs. It has features such as 3D effects, HDR, and 360-degree footage.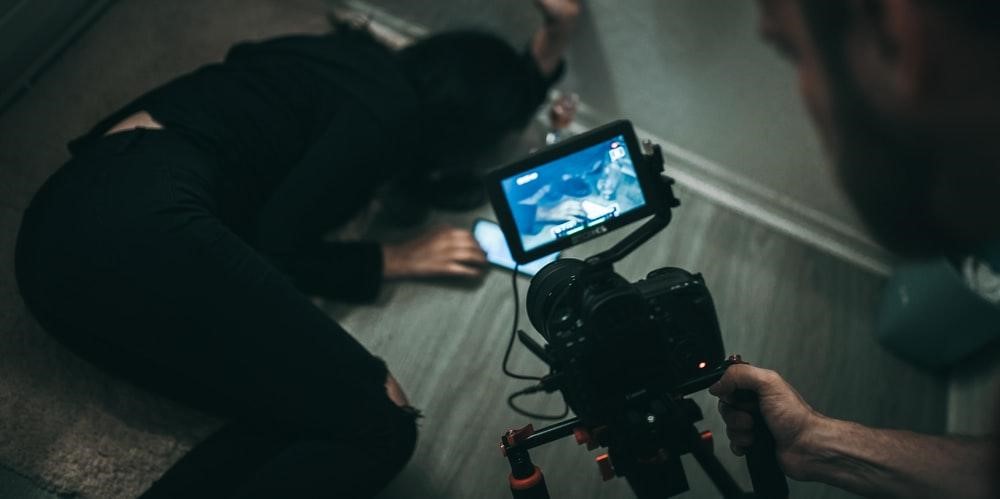 6. Corel VideoStudio Ultimate
This is an ideal option for video editor beginners. Corel VideoStudio is easy to use, given its user-friendly interface that an amateur can comprehend. Besides its simplicity, it possesses powerful features to make your edits look sophisticated.
Although its functionality is far off being considered a professional video editing software, a starter can easily find his way. Its features include motion tracking, 360-degree VR support, 4k support, and 3D text editing.
Conclusion
Video editing gets better with the introduction of new features every time. Some of the features available ten years ago are getting modifications. Therefore, it is your responsibility as a video editor to keep improving your skills to avoid becoming out of fashion. Keep following trends and updates to sharpen your skills.
Enjoy this Article? You May Also Like: