Last Updated: October 1st, 2023
Are you struggling to grow your TikTok account? Are you interested in learning about the Best TikTok Hashtags for Growth & Exposure? If yes, then this article is meant for you.
We'll talk about some unique TikTok hashtags that can lead to more growth and exposure for your brand.
For starters, we'll like to state that it's been over a year since TikTok launched in the United States, and the app has evolved into a cultural force. Furthermore, Tiktok's growth has been unrelenting and fast.
The most exciting part is that the app's popularity (in the beginning) could be attributed to its hashtag challenges – where users film themselves either dancing or lip-syncing to short audio clips about trending hashtags.
Believe it or not, hashtags are known as a practical and handy tool for getting more likes and exposure on TikTok. In fact, it's a huge mistake to share videos or pictures on TikTok without using hashtags.
That's because if you post a video or picture on TikTok without a hashtag, the video can only be accessed by your followers. But then, using popular hashtags makes it possible for your tiktok videos to go viral and hit the for you page getting millions of views on TikTok.
Generally, hashtags are used to draw viewers' attention towards something exclusive and to also reflect upon certain definite events.
That said, let's now dive into the world of TikTok hashtags.
Table of Contents
---
WHY TIKTOK HASHTAGS?
As the use of hashtags became more popular, many other social media (including TikTok) have adopted the use of them.
It's difficult to deny the effectiveness and simplicity of hashtags. They're easily created, searchable, and have even grown to become an extraordinary marketing tool for celebrities, organizations, brands, and the average individual. Not to mention they help you with the TikTok For You Page Algorithm.
If you're still not sure about the use of hashtags on TikTok, we've outlined some of the reasons (in our opinion) why hashtags are essential on TikTok.
Please do well to inform us in the comment section if you know other importance of TikTok hashtags.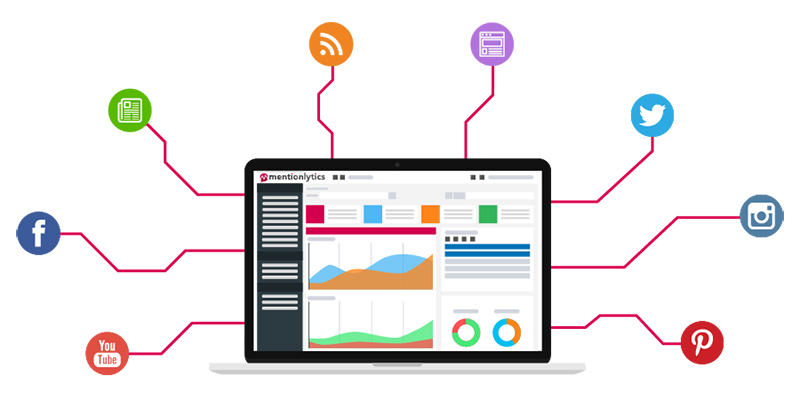 TikTok Hashtags: COMPETITION
Just as it is with every business, it's essential to figure out who your competitors are, how they advertise, and what they offer. When you have all these details at your fingertips, you can quickly discover what makes your business the better choice.
You can use TikTok hashtags to research your competitors, their most-used hashtags, and top posts.
For instance, let's assume that you're a fashion designer, and you're looking to grow your business. You can log in to your TikTok account and search for your competitors in the fashion design niche, and search their most used hashtags.
This information will help you to determine what works best and what doesn't work well for your brand.
Furthermore, hashtags are continuously evolving and changing. What's trending today might be outdated by this time next month.
So, when you remain up-to-date with the trending hashtags and current news, your brand will look more credible and trustworthy.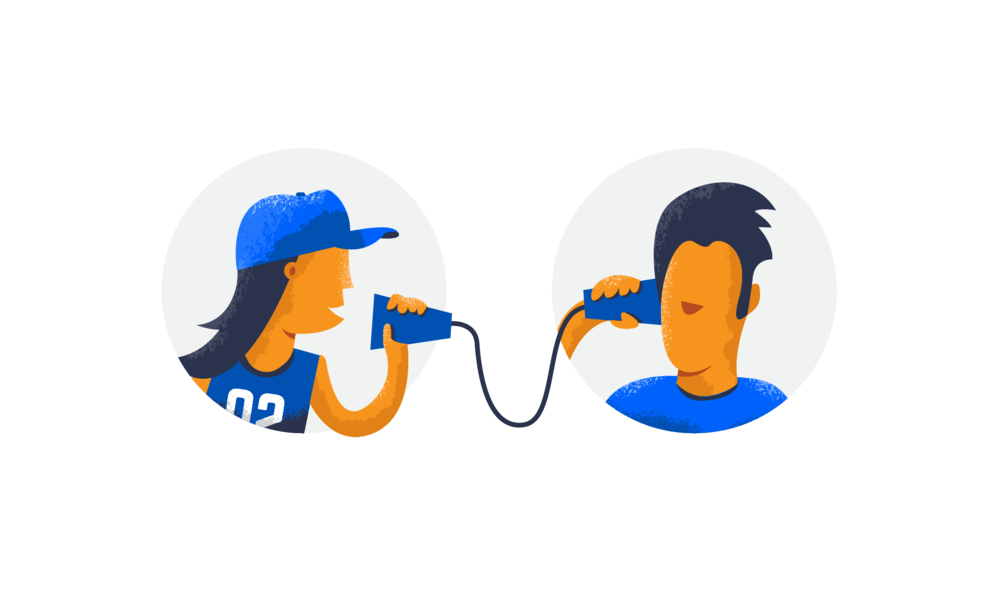 TikTok Hashtags: PROMOTION
One of the critical reasons hashtags has gained so much popularity on social media is because of its inherent abilities in helping businesses and marketers to create targeted campaigns.
Some people view hashtags as the "word-of-mouth" for promoting the products and services of a brand.
Want to know why?
When you post about a promotion using hashtags, your followers will use that same hashtags. Even their followers can use it.
When used to promote an event, hashtags help to connect you with your followers and your followers with the community. Not to mention, it makes it an easy place to access all the User Generated Content (UGC) from the event in one location.
Generally, TikTok hashtags make it possible for brands to reach their target audience and increase the visibility of a campaign.
One of the best ways to promote your brand using hashtags is to combine it with a giveaway promotion.
You can organize a video contest where participants would upload their videos under a designated hashtag to win a prize.
TikTok Hashtags: VISIBILITY & BRANDING
In addition to the advantages mentioned above, TikTok hashtags can also help to improve the branding and visibility of organizations.
In other words, visibility and branding are the most effective uses of hashtags on TikTok.
If you're a new brand, you can leverage TikTok hashtags to increase brand awareness and expand your audience. If you really want to maximize your growth check out our TikTok Growth Services.
Anytime users search your brand, they'll see the hashtags you're using. Your branded posts will also appear in search results.
Generally, these will help your brand gain potential customers and new followers on a regular basis.
Even if you're an established brand, you can create TikTok hashtags for a service, product, or event you're promoting.
You can inspire your customers and followers to use the hashtag anytime they want to purchase your product, or when they're at an event that you're organizing.
When you continuously include hashtags in your posts, it'll help to increase your visibility and also associate your brand with that hashtag.
150+ BEST TIKTOK HASHTAGS for GROWTH & EXPOSURE
When it comes to selecting the best hashtags for growth and exposure on TikTok, people are left in the dark.
Most people that use TikTok are brand new and they don't know how to use TikTok. They're not even aware of the importance of using hashtags on TikTok.
In a bid to change the narratives, we're going to outline some unique and commonly used hashtags for growth and exposure. We guarantee that you can never go wrong by using the following hashtags on TikTok:
Most Popular Hashtags on TikTok
Popular TikTok Hashtags
#tiktok
#foryoupage
#fyp
#foryou
#foryoupge
#viral
#trending
#popular
#popularcreator
#popularvideo
Funny/Comedy TikTok Hashtags
#funny
#meme
#memes
#dankmeme
#funnyvideo
#sofunny
#funnycomedy
#funnymoments
#funnyact
#funnydog
#laughing
#comedy
#comedyskit
#comedychallenge
#comedyindia
#tiktokcomedy
#comedystar
#comedyking
#comedycouple
#tamilcomedy
#couplecomedy
#standupcomedy
#punjabicomedy
Business/Entrepreneur TikTok Hashtags
#business
#smallbusiness
#businesscheck
#businessowner
#onlinebusiness
#smallbusinesscheck
#entrepreneur
#entrepreneurlife
#freelancer
#passiveincome
Love TikTok Hashtags
#love
#loveyou
#love_tik_tok
#loveu
#loveyourself
#lovestory
#lovehim
#loveit
#mylove
#lovegoal
#loveme
#lovefans
#iloveyou
#loveislove
#lovesong
#cute
#cutechallenge
#cutegirl
#cuteboy
#socute
Music Hashags for TikTok
#music
#musica
#musicchallenge
#musical
#newmusic
#tiktokmusic
#smusic
#musicmatters
#rap
#countrymusic
Dog Hashtags for TikTok
#dog
#dogchallenge
#dogsoftiktok
#doglover
#doglife
#doggo
#dogs
#mydog
#funnydog
#cutedog
TikTok Hashtags for Cats
#cat
#catchallenge
#catlover
#catsoftiktok
#cats
#mycat
#catlove
#catvideo
#funnycat
#catlife
Pet Hashtags for TikTok
#pet
#mypet
#petlover
#petlove
#petlife
#petcheck
#petpov
#petdrop
#pettips
#petsoftiktok
Challenge Hashtags on TikTok
#challenge
#tiktokchallenge
#tearschallenge
#lipschallenge
#upsidedownchallenge
#backflipchallenge
#mirrorchallenge
#dancechallenge
#eatingchallenge
#cupchallenge
Dance Hashtags on TikTok
#dance
#dancer
#dancelover
#danceindia
#dancevideo
#dancelove
#tiktokdance
#dancewithme
#dancetutorial
#happydance
Fitness Hashtags on TikTok
#fitness
#abs
#squats
#fitnessfreak
#homefitness
#familyfitness
#fitnesstips
#fitenssmodel
#muscle
#workout
#gym
#workoutfromhome
#indoorworkou
#gym
#gymchallenge
Food Hashtags on TikTok
#food
#foodie
#foodlover
#foodporn
#tiktokfood
#foodblogger
#lovefood
#foodfam
#desifood
#cooking
#cookinghacks
#cookingtips
#pizza
#welovepizza
#icecream
Arts & Craft Hashtags on TikTok
#art
#artsy
#artwork
#artchallenge
#creative
#crafty
#digitalart
#myart
#artist
#tiktokart
#artclub
#becreative
#creative_art_king
#drawing
#painting
Makeup Hashtags for TikTok
#makeup
#makeuptutorial
#creativemakeup
#makeupchallenge
#makeuphacks
#makeupartist
#eyemakeup
#nomakeup
#sfxmakeup
#halloweenmakeup
Seasonal TikTok Hashtags
#halloween
#christmas
#newyear
#merrychristmas
#ohyeachristmas
#thanksgiving
#springbreak
#summer
#happythanksgiving
#summervibes
HOW CAN YOU USE TIKTOK HASHTAG EFFECTIVELY?
TikTok Hashtags: MAKE USE OF A CATCHY SIGNATURE PHRASE:
It's generally advisable to always research your TikTok hashtag ideas on other social media channels like Instagram, Twitter, and Facebook before implementing it.
If you discover that the tagline of your hashtag is common, you can change it and create something unique and exceptional.

TIKTOK HASHTAGS SHOULD BE SHORT, SIMPLE & EASY TO SPELL:
This is another wise way to use hashtags on TikTok.
Let's say you sell jeans and you want to create a campaign for your brand; you can consider using hashtags like #bestjeans.
It'd be very harmful to use hashtags like #thebestpairofjeansintheworld. That's because your potential followers are less likely to search for such long hashtags.
Here's a rule of thumb to always take note of: the simpler and shorter your hashtags on TikTok, the easier it can get shared.
USE TRENDING TIKTOK HASHTAGS, BUT DON'T OVERDO OR SPAM THEM:
Just like we mentioned above, it's always good to use catchy and unique hashtags on TikTok. Furthermore, you can also use trending hashtags but ensure that you don't spam or overuse the hashtags.
If you see any TikTok hashtag that relates to your business, you can update and incorporate the trending hashtags in your post. That way, you're more likely to have a bigger audience, and your post will be featured in trending timeliness.
You can also use niche-trending hashtags in your posts.
For instance, there's a #MusicMonday hashtag that music lovers, DJs, and musicians use to get their post noticed.
Some other niche-trending hashtags on TikTok are #travel, #pet, #food, #ThrowbackThursday, #friends, and others.
USE THE CONTENT HASHTAGS TO CONNECT & ENGAGE WITH YOUR AUDIENCE:
Even though content hashtags aren't trending or branded hashtags, they can help to improve your brand's SEO on social media.
Furthermore, content hashtags also help online sellers to increase engagement with their audience.
Below are different categories of content hashtags:
PRODUCT:
These are hashtags that consumers search for whenever they're looking for products to purchase. For instance, users that are looking to buy a watch will search for tags like #watch, #watches, or others.
EVENT:
Event hashtags are typically used on special sales events, celebrations, and even commemoration days. Examples of event hashtags on TikTok are #wintersale, #summersale, or #BlackFriday.
If you're giving customers a specific discount for purchasing your products, you can use these hashtags as well.
LIFESTYLE:
Lifestyle hashtags on TikTok represent the characteristics (like name, age, gender, crafts, or hobbies) of your target audience. For instance, if you manage a music record shop, you can use lifestyle hashtags like #vinylrecord, #vinyl, or #cd.
LOCATION:
Brands can use location tags to engage with local consumers in their area. Location tags come in handy for those who are interested in finding websites and online stores located within their geographic area.
BRANDED HASHTAG CHALLENGES
When it comes to viral challenges, hashtags have become a premier place to host & share them. Hashtag challenges are nothing new, we have seen challenges like #icebucketchallenge pop up on social platforms.
However, when it comes to TikTok Hashtag challenges reach a whole different level of viral. The speed & spread of these challenges is so instant and wide thanks to TikTok's exponentially growing user base.
Branded Hashtag Challenges have become a powerful TikTok marketing strategy for businesses. These branded hashtag challenges on TikTok generate millions of impressions, views & actions.
The best part about TikTok is that you don't need to pay for reach or awareness. Thanks to TikToks FYP Algorithm, organic reach on this platform is incredible. Hashtag challenges can reach immense viral heights overnight organically if done properly.
#THE1 Challenge
Take a look at the Branded TikTok Hashtag Challenge done by BMW called #THE1. This branded hashtag challenge was to generate buzz & excitement around the new release of their new 1 Series in July 2019. Utilizing powerful TikTok influencers, BMW was able to generate over 7 million views for their ad videos.
#INMYDENIM
In September 2018, Guess became the first brand in the USA to release a marketing campaign on TikTok as as an official partner. With this, they launched their campaign #inmydenim which asked users to show off their best Guess Denim outfit. Using popular TikTok influencers like @ourfire, Guess was able to dominate this campaign. Not to mention, the Branded Hashtag Challenge was shown to every single TikTok user in the U.S. that opened the app for that week. They generated millions of views, leads & engagements.
How to Setup a Branded Hashtag Challenge on TikTok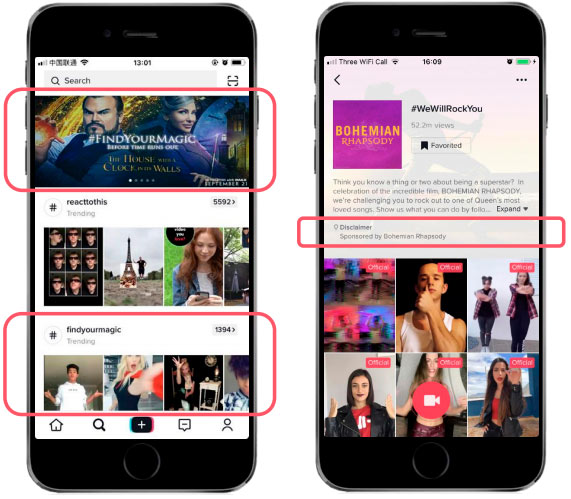 When you see a specific hashtag challenge displayed as a banner on the Discover Page or as a popular hashtag amongst the list of hashtags. Then this means that the brand is utilizing TikTok Ads in order to promote their hashtag challenge.
This can be an incredible way for you to grow your brand, however, it comes with a high price. TikTok Ads are substantially more costly than Facebook Ads.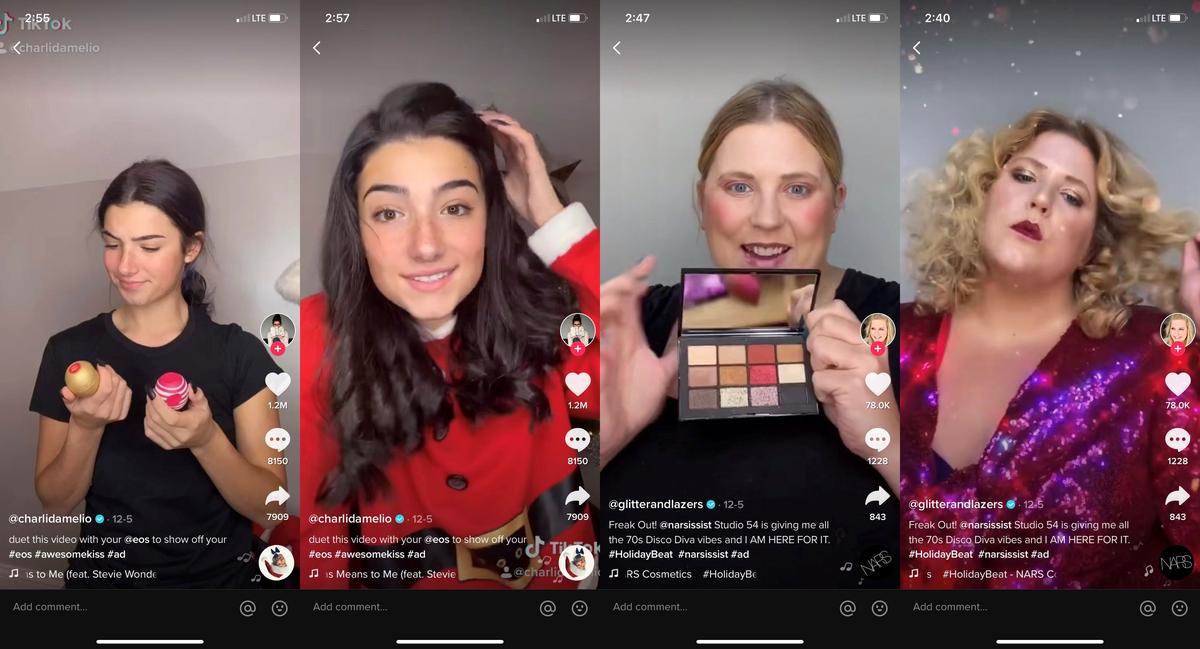 However, as you can see TikTok Influencers can play a vital role in helping a hashtag challenge go viral. Now more than ever, there are more TikTok influencers who are hungry for a potential brand collaboration. Best of all, utilizing TikTok influencers will give you a better ROI for two reasons:
They cost significantly less
Already have an established relationship with their followers.
Due to this, brands are able to get hundreds of millions of impressions for fractions of what they would spend on a TikTok Ad Campaign.
BEST TIME TO POST HASHTAGS ON TIKTOK
Now that we've listed some best TikTok hashtags for growth and exposure, it's essential to find out the best time to post on TikTok.
After all, what's the importance of TikTok hashtags if they're not used at the right time?
In this section, we'll give you two essential questions that'd help you to find the best posting time.
Let's dive deep:
WHERE IS YOUR AUDIENCE LOCATED?
Just like every other social media platform, TikTok has a global base of users. For instance, there are over 14 million TikTok users in the USA. The number is around 20 million in India and 150 million in China.
Now, here's a quick question: why does this number matter?
Well, a global audience will automatically influence how much content you produce. It'll also determine when you should be posting content.
For instance, time zones also suggest that specific geography will view most of your content during the busiest hours.
Here's how you can use this insight to determine the best posting time.
First, find out where your followers are located. Presently, TikTok has a pro account that comes with a fantastic set of new features like analytics. The analytics will help users to know the number of followers they have and their follower's gender split.
Users can also know the top territories where their followers come from.
Remember that the analytics functionality can only be accessed by those who have a pro account.
Here's how to switch to a Pro account.
Open the TikTok app and click on "profile."
Afterward, navigate to the "privacy and settings" by clicking on the three dots located in the top-right of your screen.
Then, click on Switch to Pro Account
It's worth noting that when switching to a Pro account, you might be asked to verify your phone number (i.e., if you haven't done that before).
Once your account has been switched to a Pro account, you'll be able to access the analytics functionality.
Here's how to do that.
Click on the analytics option in the accounts section. Afterward, tap on the followers' tab, and you'll find useful information about your audience.
WHAT TIME IS YOUR AUDIENCE AWAKE?
Now that you've known where your audience is located, the next thing is to figure out when they're mostly online.
When you understand the difference in time zones, you'll be able to decide the best time for using hashtags on TikTok.
Even though this might seem a little challenging, it all boils down to understanding time zones.
For instance, if you're in Thailand and you have tons of followers in Thailand and India, there's only about an hour and 30 minutes difference between these two countries.
As a matter of fact, when the time differences are this small, your posting schedules won't be disrupted.
Conversely, the principle stated above doesn't apply to those with broader audiences in the UK and North America. In such cases, you'll have to properly plan and schedule your posting around an 8 hours' time difference.
Unfortunately, TikTok doesn't have any scheduling functionality. There are also no social media management apps that you can use to link your TikTok account for content posting and scheduling.
But then here's what you can do.
You can craft a content schedule targeted at the most significant territories where your fans come from. Using the Draft Functionality for videos on TikTok, you can save your pre-edited videos in drafts where they will be stored indefinitely till either they are posted or deleted.
This will allow you to create content in bulk in one sitting while slowly drip posting content over an extended period of time.
CONCLUSION
Here's a recap of what we talked about in this article:
The importance of hashtags on TikTok
Best TikTok hashtags for growth and exposure
How to use TikTok effectively
Best time to post TikTok hashtags on TikTok
With its innate ability to reach millions of users around the world, hashtags are essential elements of any successful marketing campaign today.
Whether you're looking to increase brand awareness or launch a new product, hashtags are a surefire way to get your voice heard on TikTok.
Please do remember: rather than using random hashtags, it's always essential to do a little research and identify tags that are relevant to your video.
For starters, you can always begin with our recommended list of hashtags.
Now, it's your turn.
If you have comments, observations, or contributions to this article titled "Best TikTok Hashtags for growth and exposure," please sound off your views in the comment section below.
Enjoy this article? You May Also Enjoy: