Are you looking to create a laser targeted Facebook audience? Discover how using audience insights to build a targeted audience is one of the strongest ways to build a highly effective Facebook Ads campaign. 
In this article, we'll show you how to use audience insights to build a laser targeted audience. We'll also cover topics like what the Facebook audience tools entails and the importance of Facebook Audience Insights.
By the end of the article, it's expected that you'll be an expert when it comes to using Facebook Audience Insights tool for better targeting and understanding of your audience base.
For starters, it's worth knowing that social media is one powerful tool that can connect businesses to their customers.
Social channels like Facebook are excellent platforms where you can interact with your target audience and also tailor your content to meet their current interests and needs.
But to get the very best out of these social engagements and interactions, you'll need to analyze the details that produce the results you're aiming and continually optimize for those.
That's where Facebook Audience Insights comes in handy.
Facebook Audience Insights is a tool that helps you to dive deep into the social data abyss. It's one of the most effective and powerful tools that you can easily use at your disposal – i.e. if you know how to use it.
We'll define Facebook Audience Insights as the bread and butter of digital marketing.
Enough about the introduction, let's dive into the central idea of this article.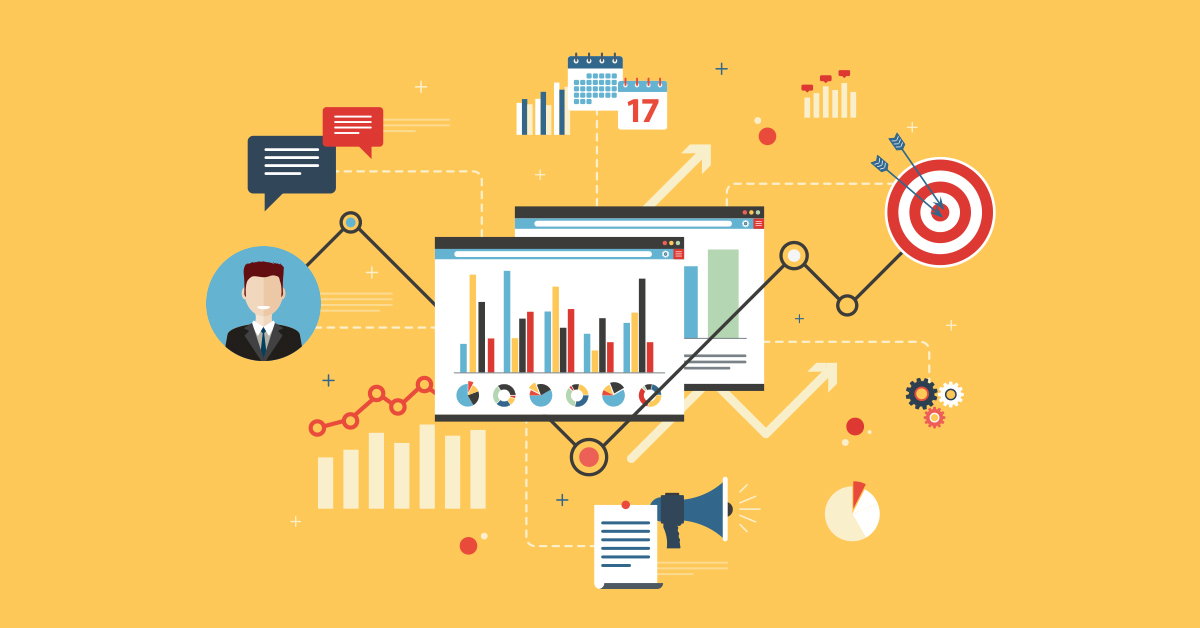 WHAT IS THE FACEBOOK AUDIENCE INSIGHTS TOOL?
Facebook Audience Insights tool is one of the free and powerful tools that brands can use to get all the knowledge needed to boost Facebook ad campaigns results.
Facebook ads offer us may tools that we can use to engage with our target audiences and meet their interests. Facebook Audience Insights is one of such tools that businesses can use.
Facebook Audience Insights is arguably the best marketing tool that gives you big data on your target demographics.
You can use the tool to get high-level information about your followers. Like their gender, age, what they like, what they buy the more, what they're willing to purchase online, and their interests, etc.
On the other hand, you can also access detailed information like their relationship status, job status, and hobbies.
The tool can help you to laser-target your ads and reach out to people who are more likely to convert into customers.
That's not all.
Facebook Audience Insights can also help you tailor your posts to ensure that you're offering the appropriate content, at the right time and in the right voice to best connect with your followers.
The data retrieved from Facebook Audience Insights can help you improve your overall FB marketing strategies like more insightful competitive research, and stronger buyer persona.
That said, let's take a look at the importance of Facebook Audience Insights.
IMPORTANCE OF FACEBOOK AUDIENCE INSIGHTS.
If you haven't used Facebook Audience Insights before now, you're missing out on a wealth of information that'll help you to find and understand your target audience easily.
That's not all.
You'll also not be able to uncover new sources for partnerships that'll support your goal and be useful for your audience.
Located in the Facebook Business Manager, Audience Insights is a top of the funnel marketing tool that'll give you a summary of your audiences and how they interact with your content on Facebook.
It's one of the most dynamic tools available to businesses and brands at the moment. It provides essential demographic data that you can use to understand those who're interested in your industry.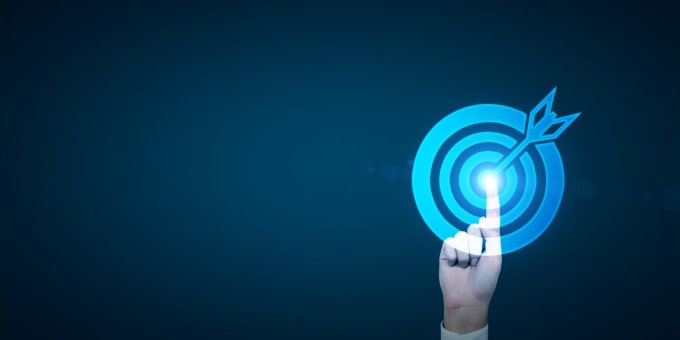 Having this data at your fingerprints is hugely beneficial when you're trying to slim down your audience. You can use Facebook Audience Insights to create personalized audiences for your ads.
The tool comes with options to streamline your views to specific demographics and other remarkably deep options like education level.
The importance of Facebook Audience Insights cannot be overemphasized. It can help you to validate all the current information about your audience.
Now that we're aware of the importance of Facebook Audience Insights, let's talk about how to use it.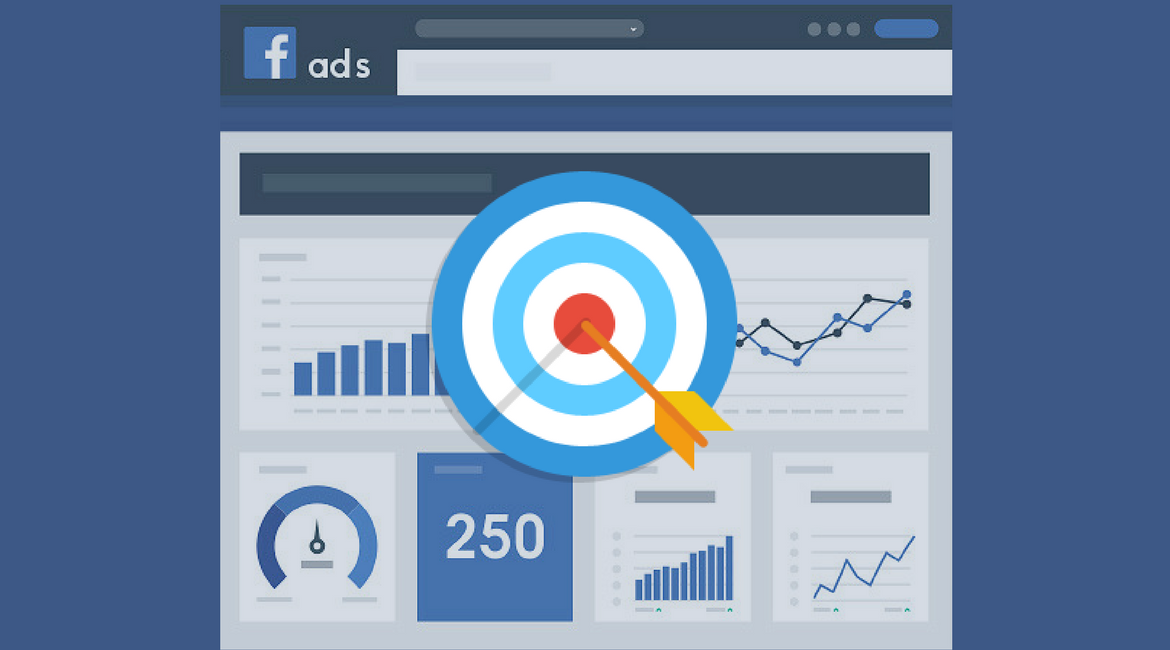 HOW TO USE FACEBOOK AUDIENCE INSIGHTS?
If you don't have a Facebook business page yet, then you'll to create one before diving into these steps.
Afterward, log in to the account and click on the "Ads" button located in the lower-left corner. This will bring you to the Business Ads Manager Page.
Once you're in this page, click on the "Menu" in the top left-hand, then "Plan" then "Audience Insights."
If you're accessing Audience Insights as a business manager, then you'll have to click on "Tools" instead.
Now, let's dive into the steps.
STEP ONE: CHOOSING AN AUDIENCE.
Once you click on the Audience Insights, you'll be prompted to select an audience. You can either choose the "Everyone on Facebook" or "People connected with your page" option.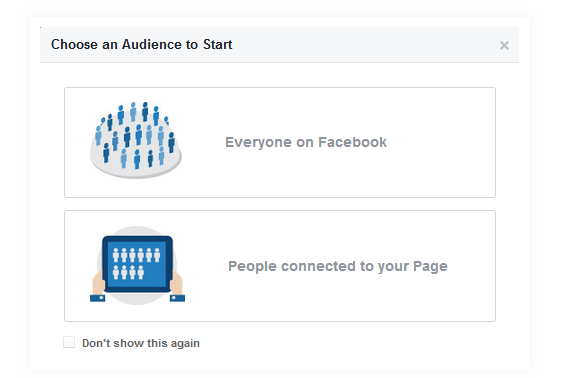 At this stage, it's essential to know your audience and what they need from your business so that you can incorporate their needs in your marketing efforts.
If you're a small business owner, then you need to have a more precise audience based on your niche. This will help to easily convert visitors on your site into actual customers.
Now, you might be thinking that when it comes to spreading the word, "More is better."
Well, this might be applicable if you don't care about your ROI or you have plenty of money to throw for your ad campaign.
However, if none of these conditions applies to you, then it's best to customize your target market.
According to the target market paradox: "if you want to increase your sales, then it's best to narrow your focus."
Meaning, with a more targeted audience, you increase your chances of conversion and reduce your risks because you're reaching out to people who are more likely to buy your products and/or services.
There are many methods that you can use to determine your target audience.
It's suggested that you have an audience size of at least 10,000 people. But then, any number slightly below this shouldn't be bad once you're sure of getting a fairly reliable option.
But, if you want to carry out some A/B testing, then you might need a larger audience size.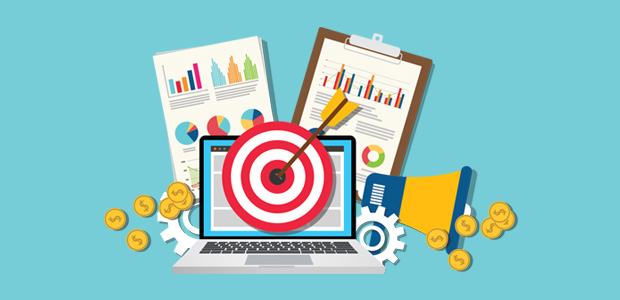 TARGETING OPTIONS
The targeting options you choose determines who is most likely to purchase your products. Here are the targeting options provided in the sidebar:
Demographics: this is gender and age, but Facebook Insights also allows you to specify occupation, relationship status, and education.
Location: you can specify a precise location for your analysis. This could be anything from zip code to a country. You can also choose to exclude a particular area.
Behaviors: this option allows you to collect information based on your audience's activities on and off Facebook. This information includes their travel preferences, device usage, and buying behavior.
Interests: you can decide to narrow down the audience based on hobbies, interests, and Facebook pages liked.
Advanced: you can also narrow down your audience to your existing customers using the information you've already collected. You can also target lookalike audiences- people who share related characteristics with your present customers.
OTHER TARGETING OPTIONS
In addition to the options we talked about above, you might decide to pay attention to these two targeting options: behavior and interest-based targeting.
BEHAVIOR TARGETING: this targeting option is centered on targeting people based on the intent-based on their actions, purchase history, and so on.
Behavior targeting allows you to learn more about the precise psychology of your target audience so that you can better meet their needs and look out for them in their preferred channels.
INTEREST-BASED TARGETING: unlike behavior targeting, interest-based targeting allows you to draw people in by focusing on a specific subject related to your product.
It could either be a particular brand or product that has exclusive characteristics that resonate with your audience or a specific aspect of your niche.
You can then hone in on the model of product or brand they're interested in.
Whichever option you're using to decide the kind of audience that your business attracts, it's essential to choose what to focus on.
To achieve that, you need to take a more educated and closer look at the data.
This takes us to the second step.
STEP TWO: EXPLORE AND EXAMINE THE DATA TO SEGMENT YOUR TARGET AUDIENCE
Once you have an audience interacting with your brand for a particular period, you can then use the data from Facebook Insights to segment your audience.
Below is the data that you can explore in these categories:
DEMOGRAPHICS
Once you click on this tab, you'll see ordered information like the user's age, education, gender, relationship status, job title, and lifestyle (for those with US-based audience).
PAGE LIKES.
Once you click on this tab, you'll see the Top Categories and Page Likes section. The latter option lists all the Facebook pages that your audience is prone to like more than other average users.
The "Page Likes" would help you to create an image of your audience in terms of their interests and preferences.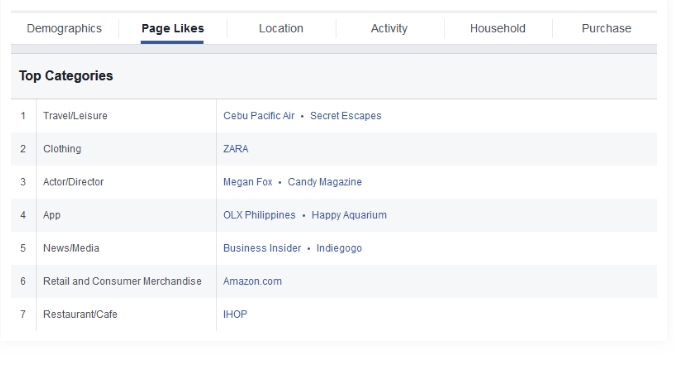 LOCATION
The location section gives you an idea of where your audience lives and the languages they speak. This will help you to cater to their needs by tailoring your products and/or services.
But, if you happen to have a local or region-bound business and most of your audience is from another country, it's a pointer that you're not reaching out to the right people.
ACTIVITY
On this tab, you'll get to know the events that your audience has been involved in for the last 30 days and the device they used.
With this, you'll get to know if your target audience is active on Facebook so that you'll see if it's worth paying for advertisements.
HOUSEHOLD
In the household tab, you'll find some extra details about your audience based on survey responses and estimates. Some of the survey responses data are household size, household income, spending methods, and home market value.
Once you know all these, you can easily understand the specific lifestyle of your audience.
PURCHASE
The purchase tab gives you some details about the purchase habits of your audience based on the offsite purchase they've made.
Want to know how Facebook get these data?
Well, all the third-parties affiliated with Facebook gathers the information.
The data categories include online purchases, retail spending, and purchase behaviors. You'll get information like their age, where they live, what they do online, and what they like. What they tend to buy, what their social standings are, and what devices they browse the internet with.
With this, you can get the information needed to determine the precise audience to target. Facebook allows you to target those parameters easily, so you can modify the location of the ads from the US to somewhere else.
In fact, you can even be more precise by entering the city and market you want to market to.
STEP THREE: SAVE YOUR TARGET AUDIENCE.
Once you've got all the data you need and segment your brand's target audience, you can complete the entire process by clicking the "Save" button that is located at the top of the page.
Once clicked, you'll have to name your audience.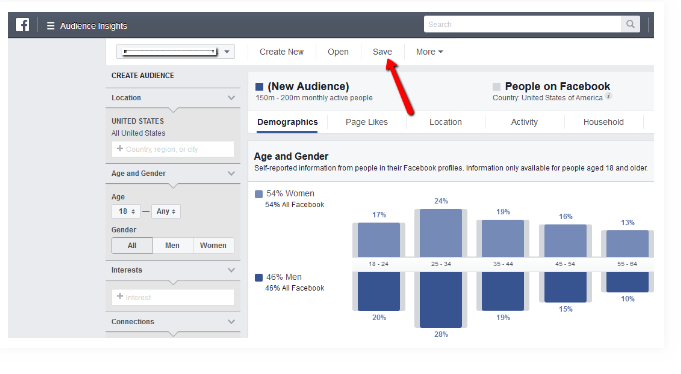 It's not compulsory to save your selections. But then once your audience selection is saved, you can easily access it from the Power Editor, which is located in the Ads Manager menu.
STEP FOUR: ENGAGE WITH YOUR TARGET AUDIENCE AND GET FEEDBACK.
The entire process doesn't end after you save your audience.
By getting your target audience and saving the audience, you only tried to optimize your Facebook marketing.
So, it's now time to engage with your target audience, get feedback, and measure the impact of your engagement.
The feedback will help you to determine if something still needs to be changed or if your targeting makes sense.
Once you regularly engage with your audience and deliver consistently good content, their feedback will become more honest and useful.
STEP FIVE: MEASURE THE CONVERSION RATE.
Before you proceed further (and spend more money), it's important to first check if your ad campaign is functional.
You can check by looking at your metrics.
And to look at your metrics, you need to click on the "Insights" tab on your Facebook page.
This page provides a few metrics like Page Views, Actions on Page, Page Likes, and Reach. All of these translate into engagements.
One of the basic things that you're looking for in engagement is your audience's conversion from normal observers to loyal customers of your brand.
You'll get to know the number of people that click on your ads. The number of people that end up buying your products. The number of people that share your page or post it on their walls and the number of people that get referred to you from shared posts.
Afterward, you can use the Facebook Audience Overlap to compare between audiences and make a side-by-side comparison.
You can also use Facebook Insights to see the time and day that most of your audience click on your ads and post. That'll give you an idea of when to post your content for the best conversion rate possible.
WRAPPING UP
This article is centered on how to use Audience Insights to build a laser targeted audience.
The importance of using Audience Insights cannot be overemphasized.
It's a very great tool that'll definitely inform you about everything from your targeting strategy and ad to the partnership and content you can form.
By knowing your target audience and targeting them in the most excellent ways, you can gain more traction and also save some precious marketing dollars.
Pretty amazing right?
What are your thoughts? How do you use Facebook Audience Insights? What is the importance of using Facebook Audience Insights? Please, do let us know in the comment section below.
Perhaps, if you have any questions, feel free to ask.