AI marketing tools are a game-changer in creating brand awareness and boosting business growth. They help to save time and enhance the accuracy of drawing actionable insights while improving learning abilities.
If you are not taking advantage of digital marketing trends powered by AI, you are missing out. Artificial intelligence is not a luxury but a necessity in marketing strategies. Depending on your budget, you can choose free or paid tools or a combination of both. Read on to find out the best AI marketing tools to boost your business
TABLE OF CONTENT
5 AI Marketing Tools to Boost Your Business
1. DigitalGenius
2. AI-Writer
3. ManyChat
4. MarketMuse
5. Exceed.ai
Here are five AI marketing tools to boost your business.
1. DigitalGenius
DigitalGenius allows businesses to automate customer inquiries using support tickets. It can be customized with the existing systems and enable controls over workflows to improve the major performance metrics. 
AI-driven customer service automation leads to less repetitive tasks allowing staff to focus on other important tasks. DigitalGenius customers express happiness and productivity in their interactions with organizations. 
The importance of customer satisfaction in creating brand awareness cannot be overlooked. DigitalGenius can boost customer satisfaction and reduce customer service costs. As such, you may not need to employ customer service staff. 
This tool features full automation to support end-to-end case resolution of repetitive inquiries. It also has AI model management capabilities to connect with Customer Relationship Management (CRM) and customer service console. The tool's flow builder automates tickets without human intervention. 
If you have felt crippled by slow customer service processes and poor data, invest in DigitalGenius. You may be able to build stronger relationships with your customers, drive sales and create new revenue models.
2. AI-Writer
AI writer is used for content creation. It can create full articles using a headline. Previously, content writing was associated with writers and content creators. Many digital marketers recognize the importance of creating content to improve leads and boost sales.
If you are not able to hire a content writer to develop posts for your business, you can adopt the AI-writer. This software automatically creates content from data using natural language generation (NLG). You can use the content data reports, business intelligence dashboards, app messaging communication, personalized email, and more. 
Natural language generation enables organizations to process large volumes of data more efficiently than humans, thus enabling them to save time. AI writer is no doubt one of the best AI marketing tools. Make sure to always check your content for plagiarism with AI content checkers.  
The complex personalization offered by NLG enables customers to have a great experience and this can help to build loyalty. The data is easier to understand and more insightful, especially for people who don't have data expertise. NLG can engage readers who want to summarized information and important insights that accompany charts. 
3. ManyChat
ManyChat is designed for sales and marketing teams as a solution for creating Facebook Messenger bots for sales, marketing, and support. Businesses can build strong relationships with customers through customized and interactive content. This can also help them to increase leads and boost sales. 
ManyChat features templates focused on businesses and can create a unique bot in real-time using a specialized interface. It can connect with e-commerce platforms through which you may be selling your products and services.
Once you create a messenger bot, you can launch an SMS marketing campaign to promote your business cheaply and efficiently. SMS campaigns can allow people to sign up for offers and promotions easily. Share every campaign via various customer points including the messenger bot, newsletter, point of sale, and the website.
The messenger tool can enable you to collect information regarding your clients and use it to connect with them. Integrating the bot with Facebook lets you send promotional messages via the chat's function. ManyChat is free online and therefore suitable for small firms with a small budget. You can opt for a pro plan that is quite affordable. 
4. MarketMuse
MarketMuse is one of the leading AI marketing tools. Many digital marketers and bloggers encounter difficulties while trying to ensure that their content ranks well on Google. MarketMuse is an optimization tool that uses artificial intelligence and machine learning to assist people in writing more detailed and authoritative articles. This can ensure that your content ranks well on Google. 
MarketMuse has special tools designed to help you understand topics and concepts better so that you can complete developing the content. It scans content related to the target keyword and identifies what searchers look for concerning a given subject. Thus, you can have some actionable recommendations for content optimization so that it can be more useful to the readers.
In the MarketMuse, you will find inventory and applications sections. Inventory has planning tools and a set of strategies to enable publishers to conduct a site audit and develop come up with a plan for updating and optimizing content. The applications include research, connect, optimize, and complete. MarketMuse can allow you to develop content that can increase your web traffic and boost sales.
5. Exceed.ai
Exceed.ai is a sales assistant AI-powered tool that automates email conversations and personalizes chats. This technology mimics human conversations by giving a potential customer a human experience. It talks to prospects and understands their needs before someone continues with the conversation.
If you are looking for ways to improve your lead quality and boost your revenue, you can use Exceed.ai as it combines chatbots with AI email. This can provide consistent responses across your channels so that you can move from one channel to the other with your prospects.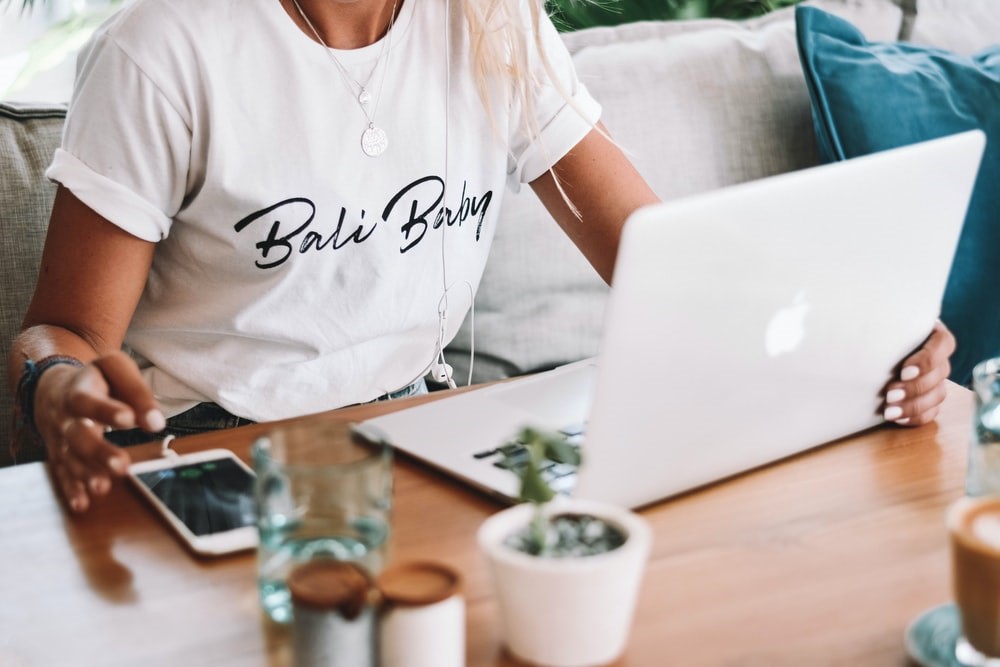 Exceed.ai enables you to do immediate follow-ups and use emails to complete the meeting schedule for any abandoned chats. You can also verify the chat lead's information and qualify them when necessary.
By scaling your engagement with leads, you may receive additional leads and create sales opportunities. When the AI-powered virtual assistants work together with the sales team, you can ensure that all leads are engaged via chat and email. This can make your sales team more productive and can ensure that potential leads are not lost.
Conclusion
Now that you've read about the 5 leading AI marketing tools which will boost your business, you have seen that  automating marketing is one of the best ways through which you can engage with your customers in this digital era. When you adopt some or all of the above marketing tools in your business, you can remain competitive. Since all businesses are unique, set the right mix of the tools that can enable you to raise conversion rates, increase returns on investment and boost your business.
Like this Article? You May Also Like:
Author Bio:
Nick van Migrot is a full-time content writer and blogger and is a member of some of the best writing clubs in Los Angeles, California. His current work assignments are with best essay writing services UK and professional essay writing services. The topics that Nick writes in include business, hospitality, finance, and marketing. He is the father of a lovely toddler and is passionate about long-distance running and cycling. You can connect with him via Twitter.